I was asked by Carusele to participate in the #SimplyNice campaign, sponsored by Walgreens. Although I have been compensated, all opinions are my own.
I can't believe school is just around the corner! Rylan will be going into third grade and as a mom that makes me want to cry all the tears. He's so excited to be moving on up and having more responsibilities. One of those is going to be packing his own snacks and lunch for the upcoming school season. With help from Nice!® snacks at Walgreens, I love that their upfront labeling and good for you ingredients, make it easy to find delicious snacks the whole family can enjoy.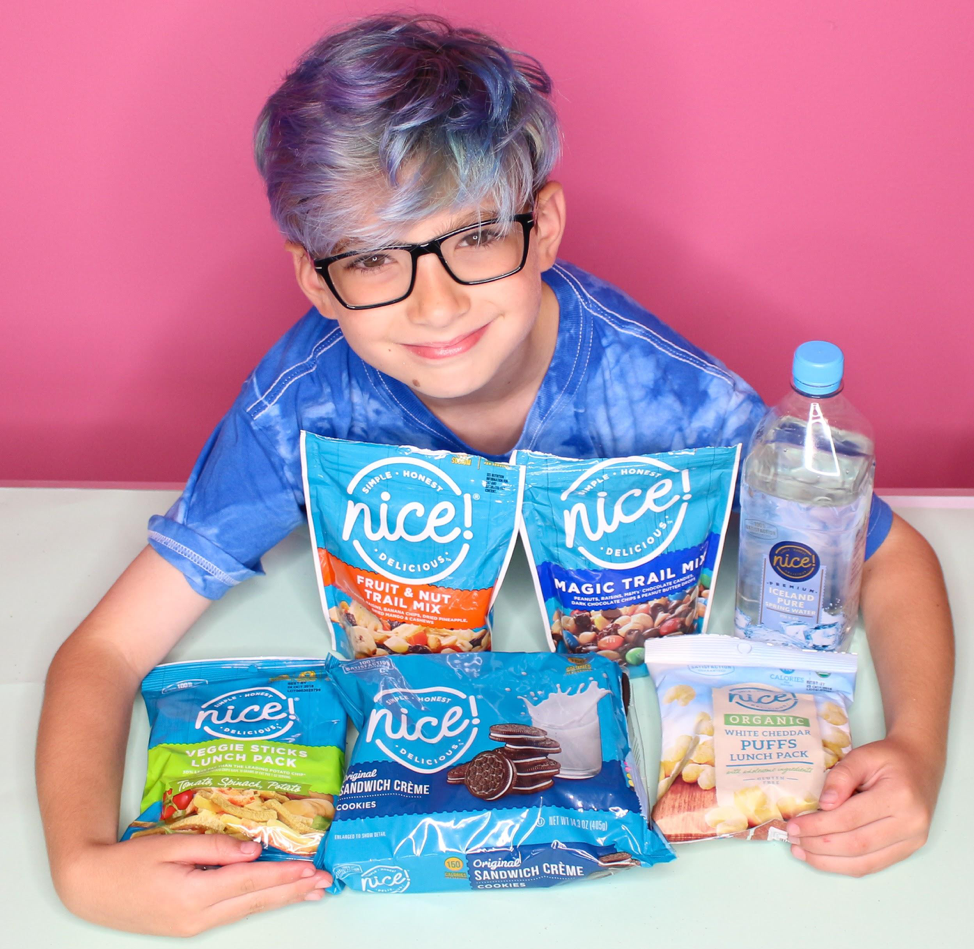 Nice!® is conveniently available at Walgreens which means stocking up on our favorite snacks is easy as 1-2-3. Here are a few of our top picks that I can't stop Rylan from eating!
Magic Trail Mix  – Made with peanuts, raisins, M&M's, dark chocolate chips and peanut butter drops, this is every kids favorite treat! (Mine included!) It's such a classic and perfect treat to have on hand. Ry can pour some in a cup, seal it and be on his way to school.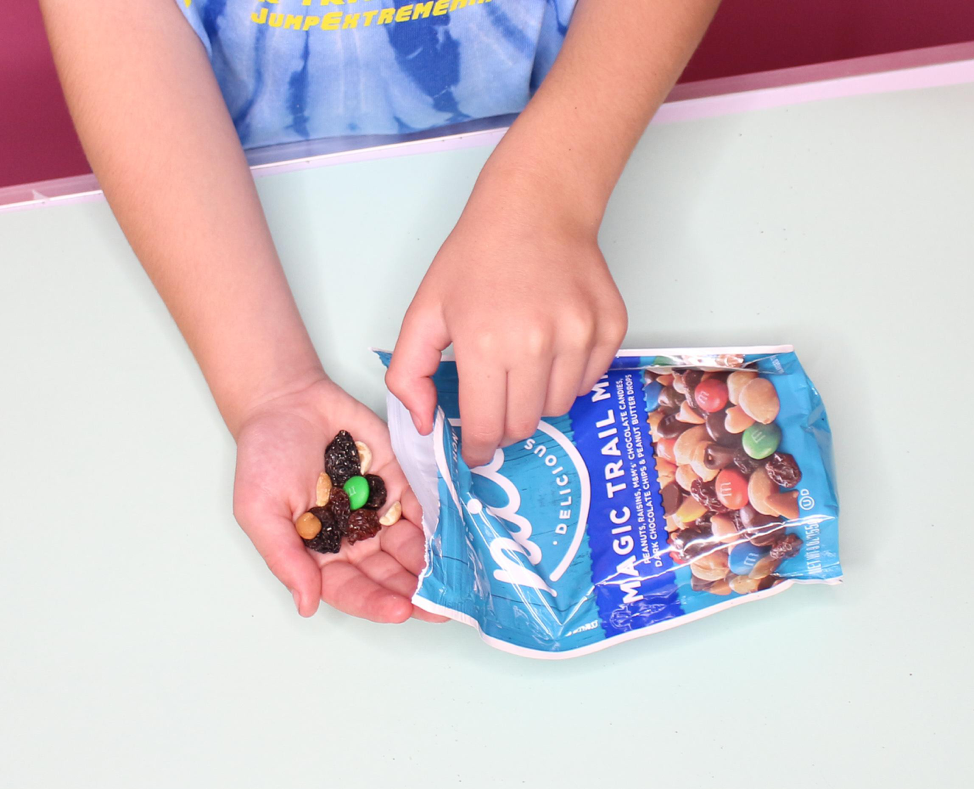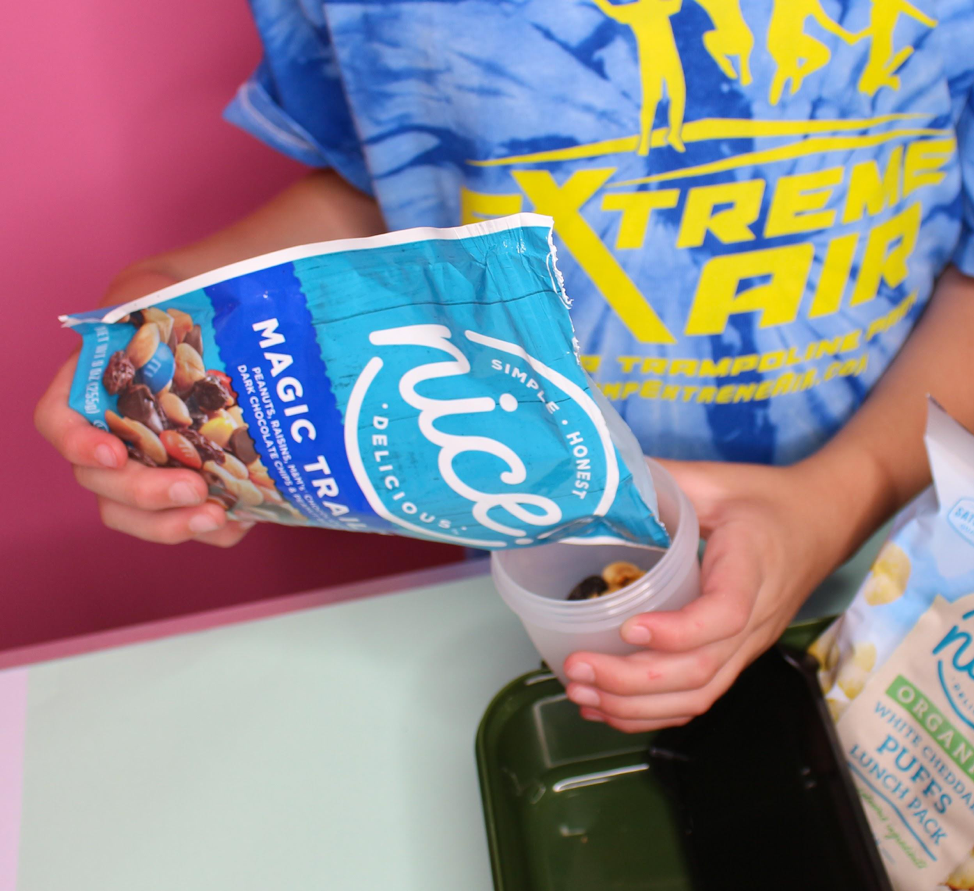 Can't stop, won't stop!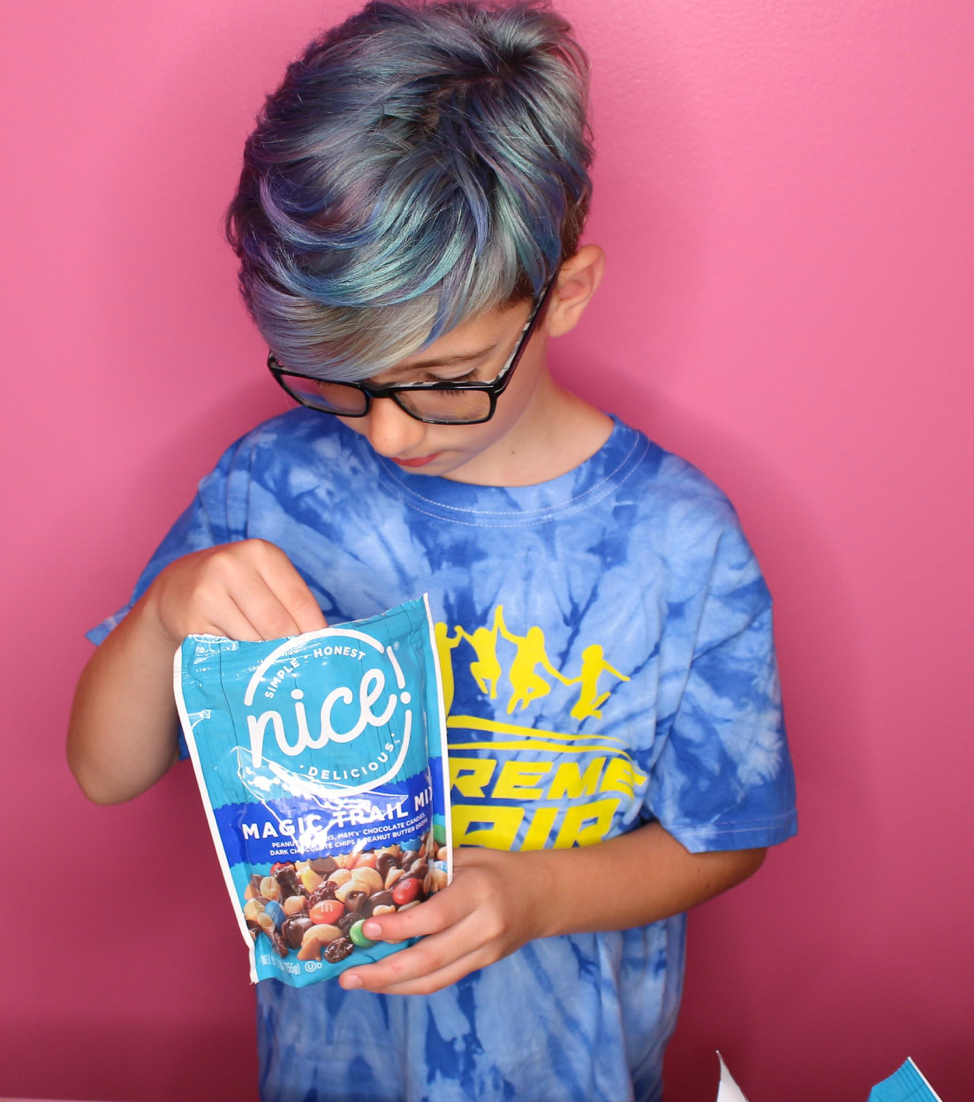 One of Rylan's absolute favorite snacks is the Nice! Organics White Cheddar Puffs. The individual sized bags are perfect for popping in his lunchbox. They are light and airy and melt in your mouth!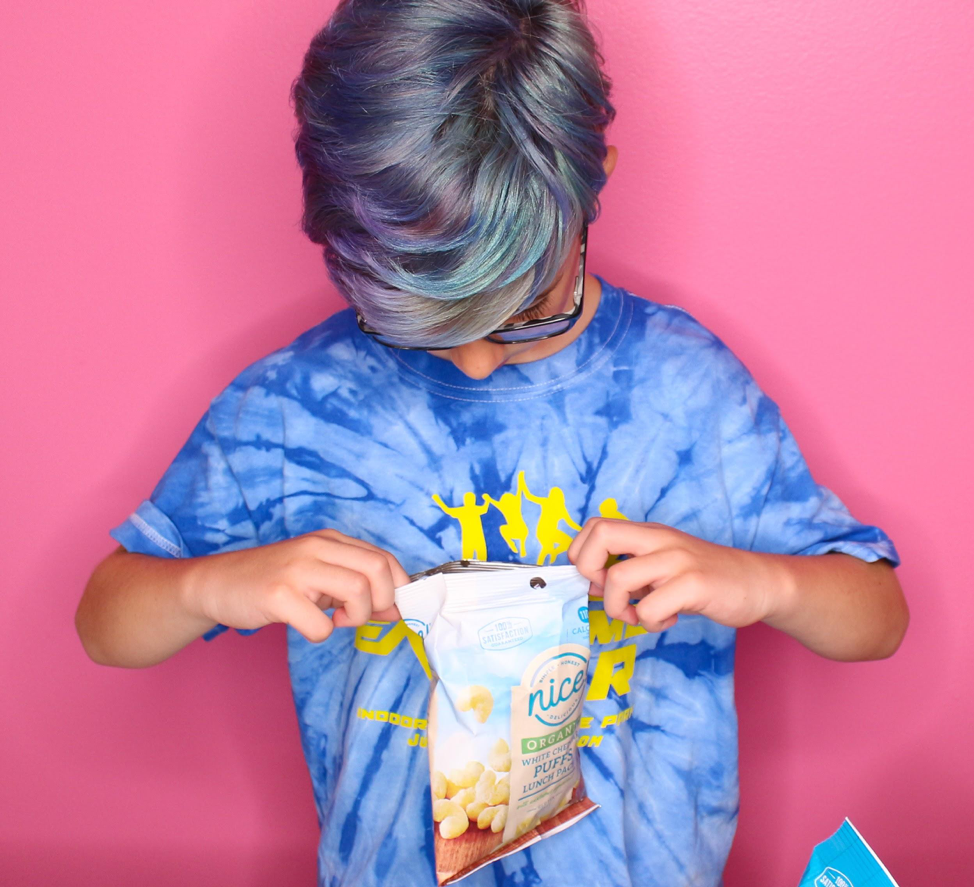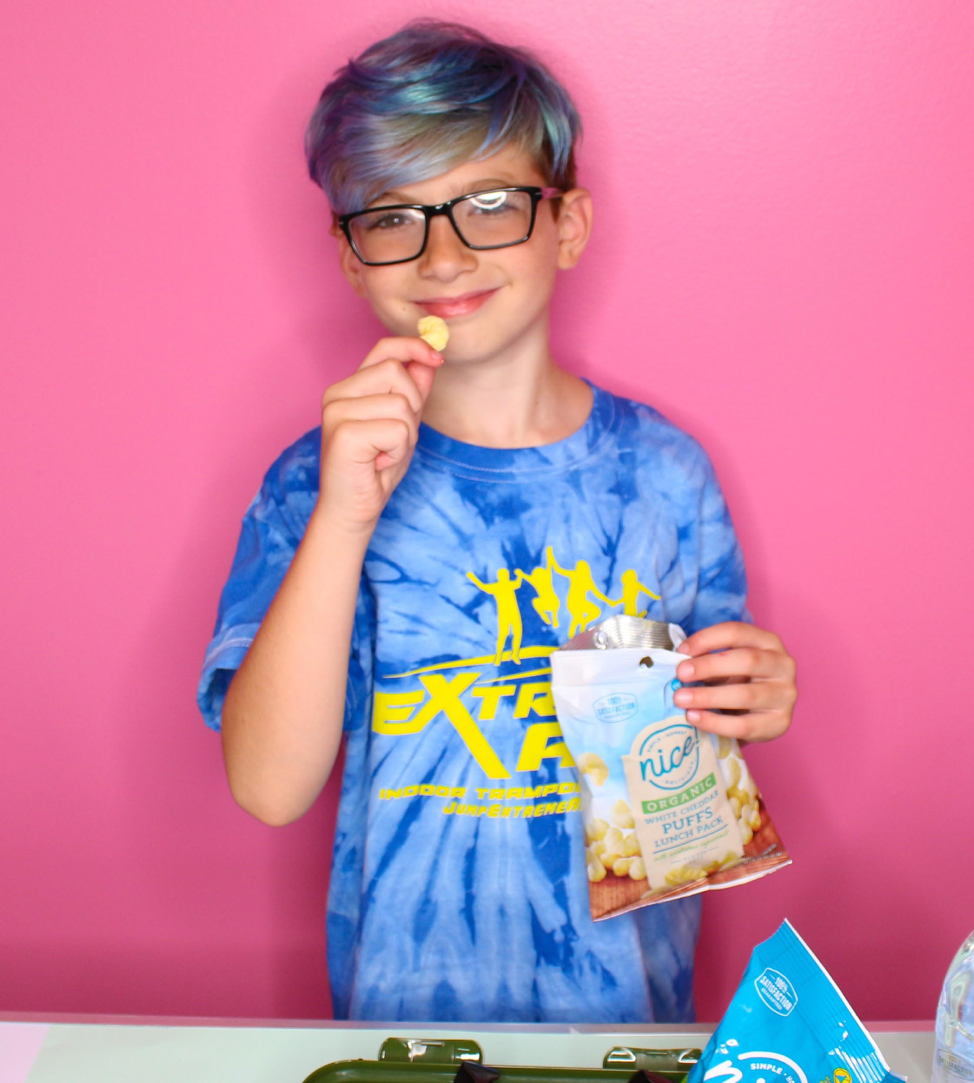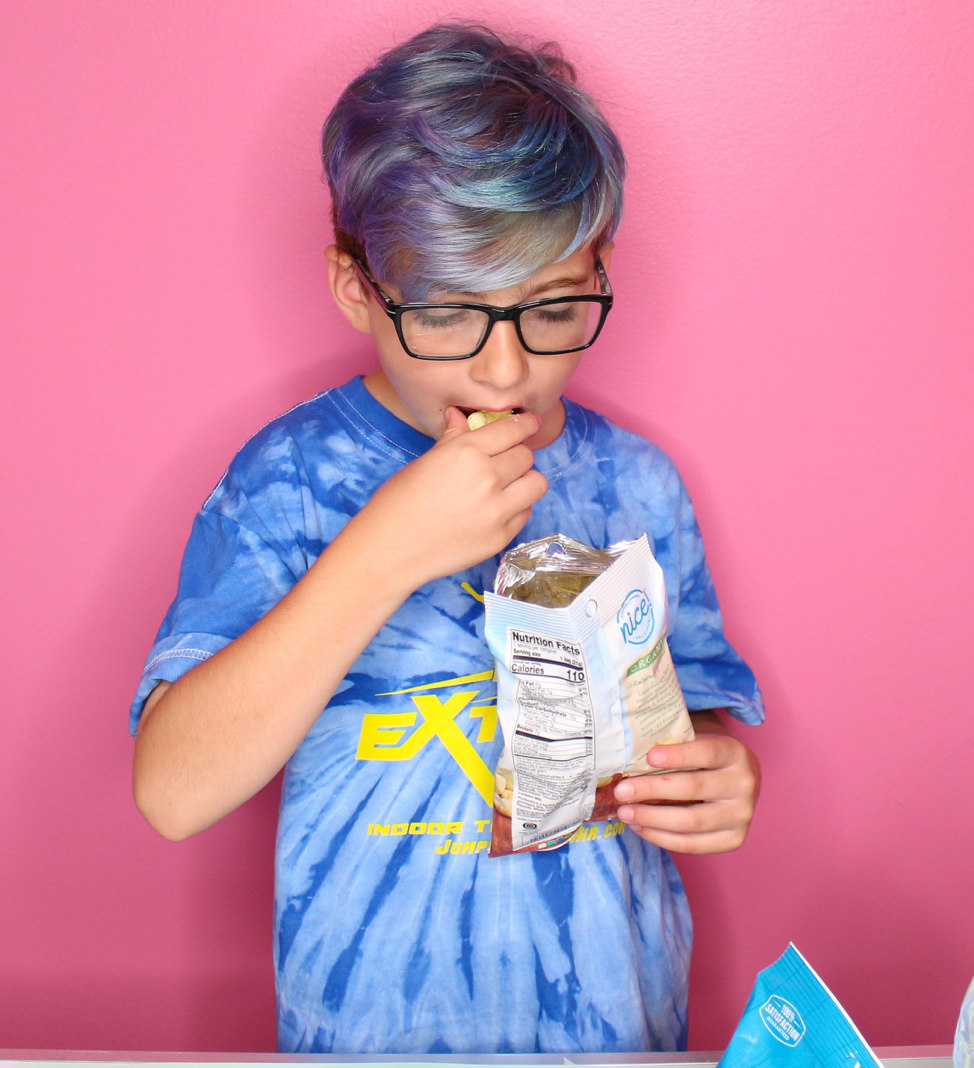 Water break! I always send Rylan to school with a water bottle in case he gets thirsty throughout the day or after recess. The Nice! Premium Iceland Pure Spring Water is so refreshing and tastes amazing! Plus, it's HUGE! It will definitely last him all day and then some.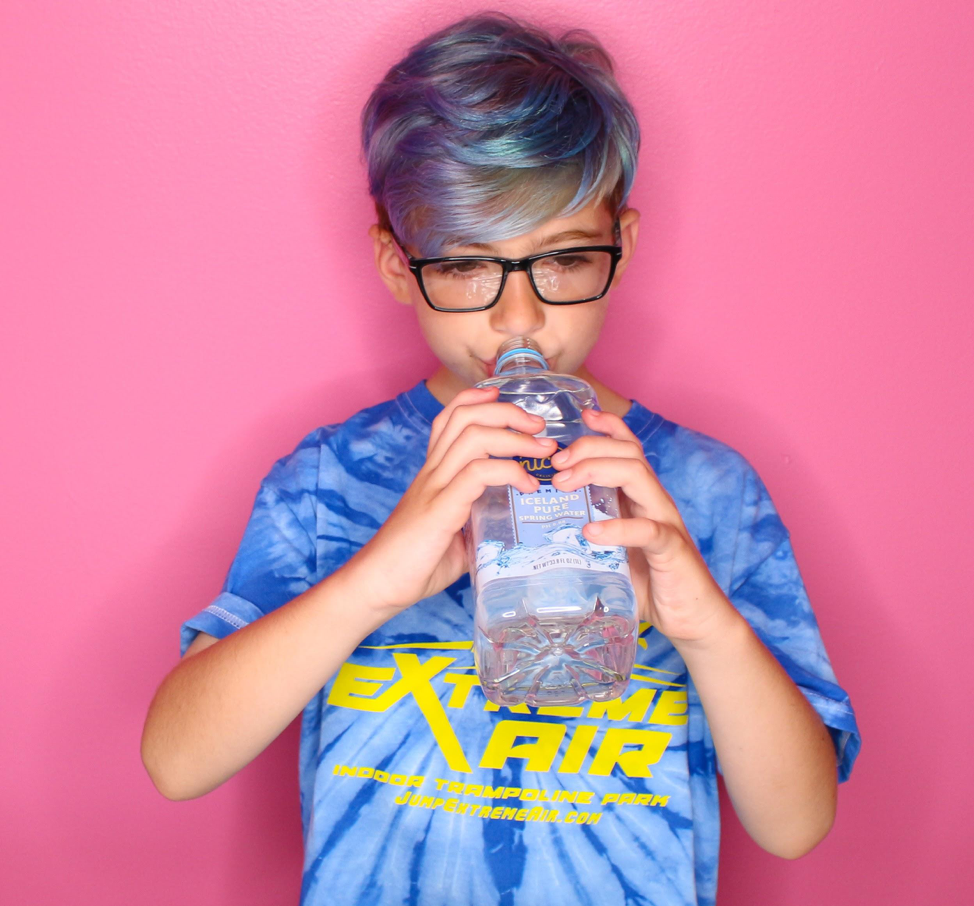 Veggie Sticks are another staple for the lunchbox. As you can see, I couldn't get him to stop shoveling them in his mouth for a photo.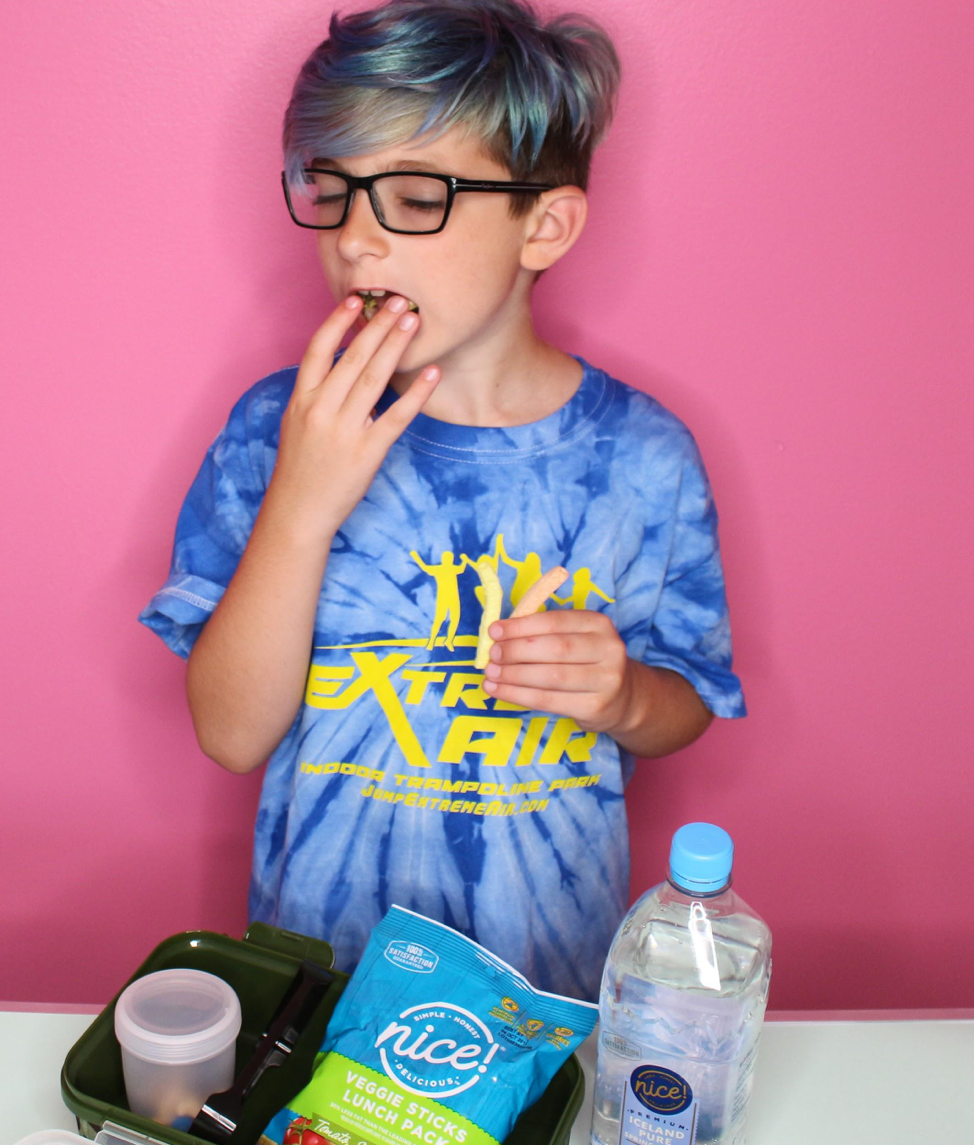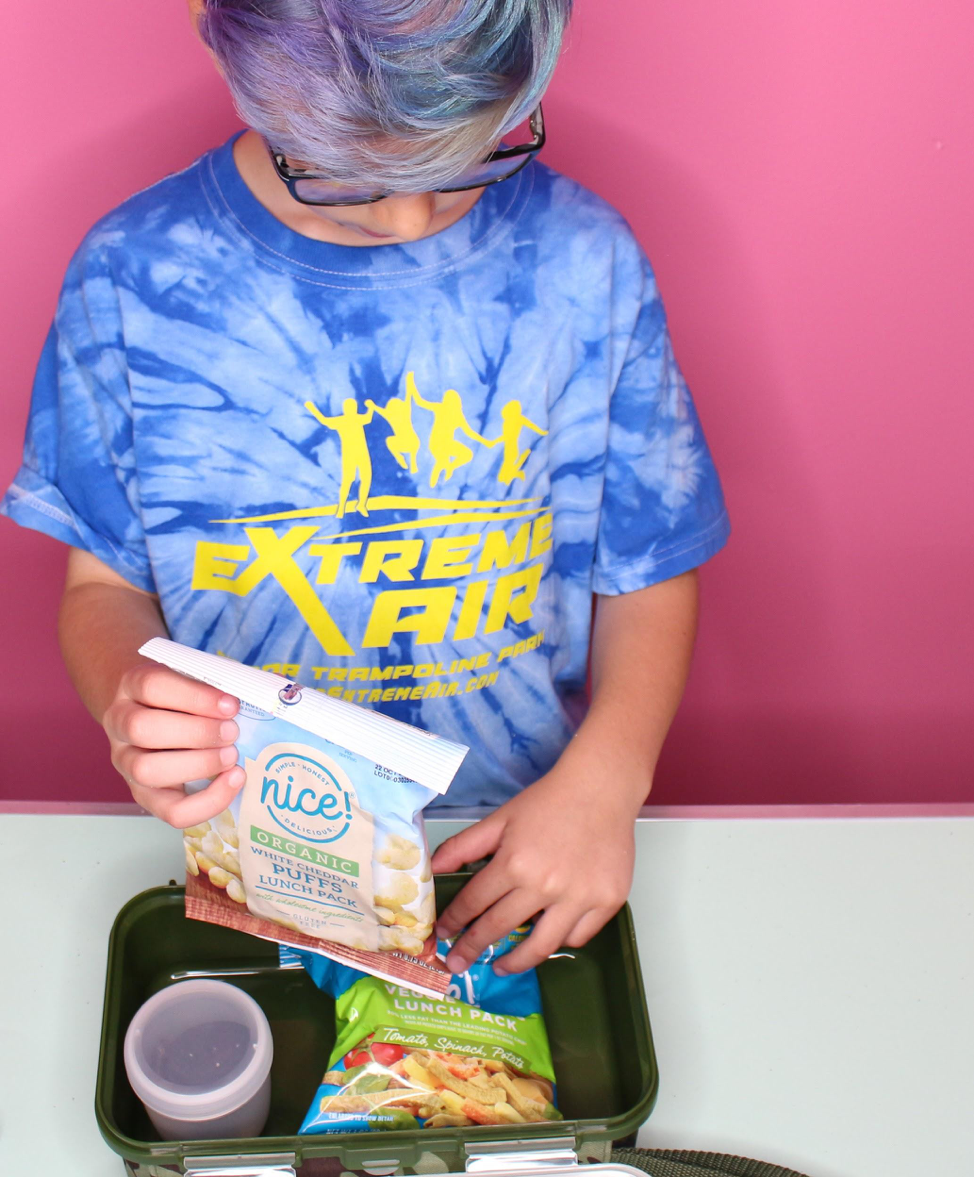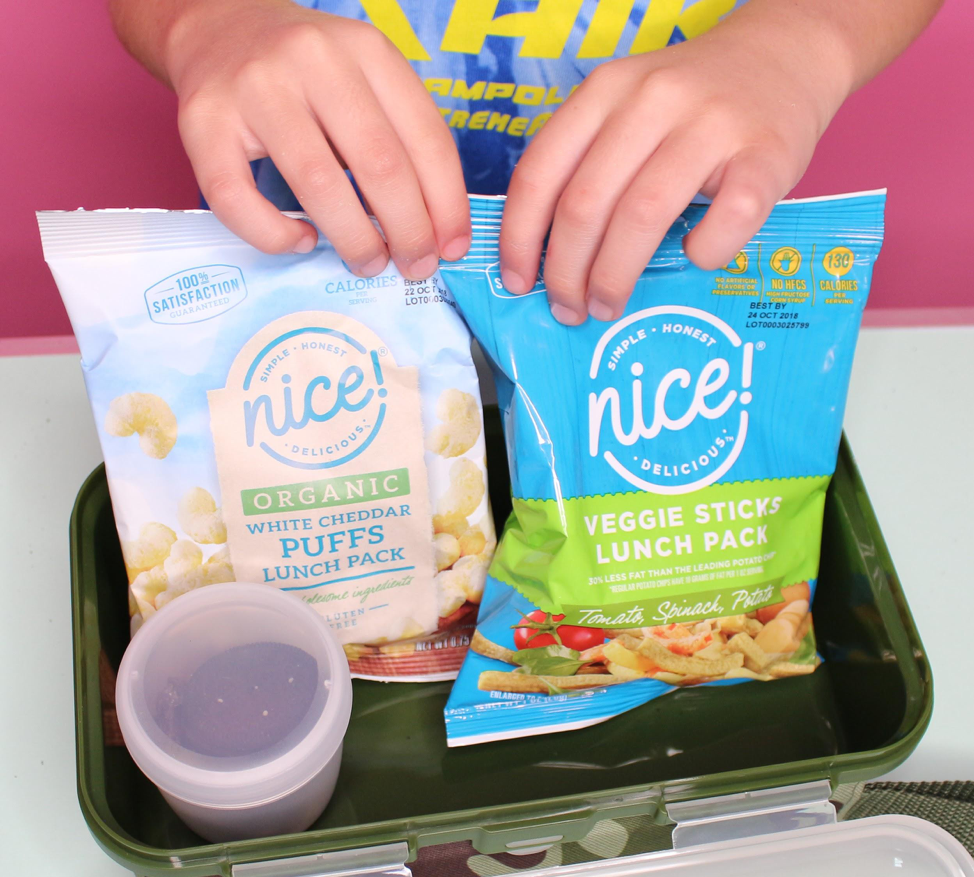 For a special treat, what kid doesn't like cookies?! The Nice! Original Sandwich Cream cookies are beyond delicious! Much better ingredients and taste absolutely delicious!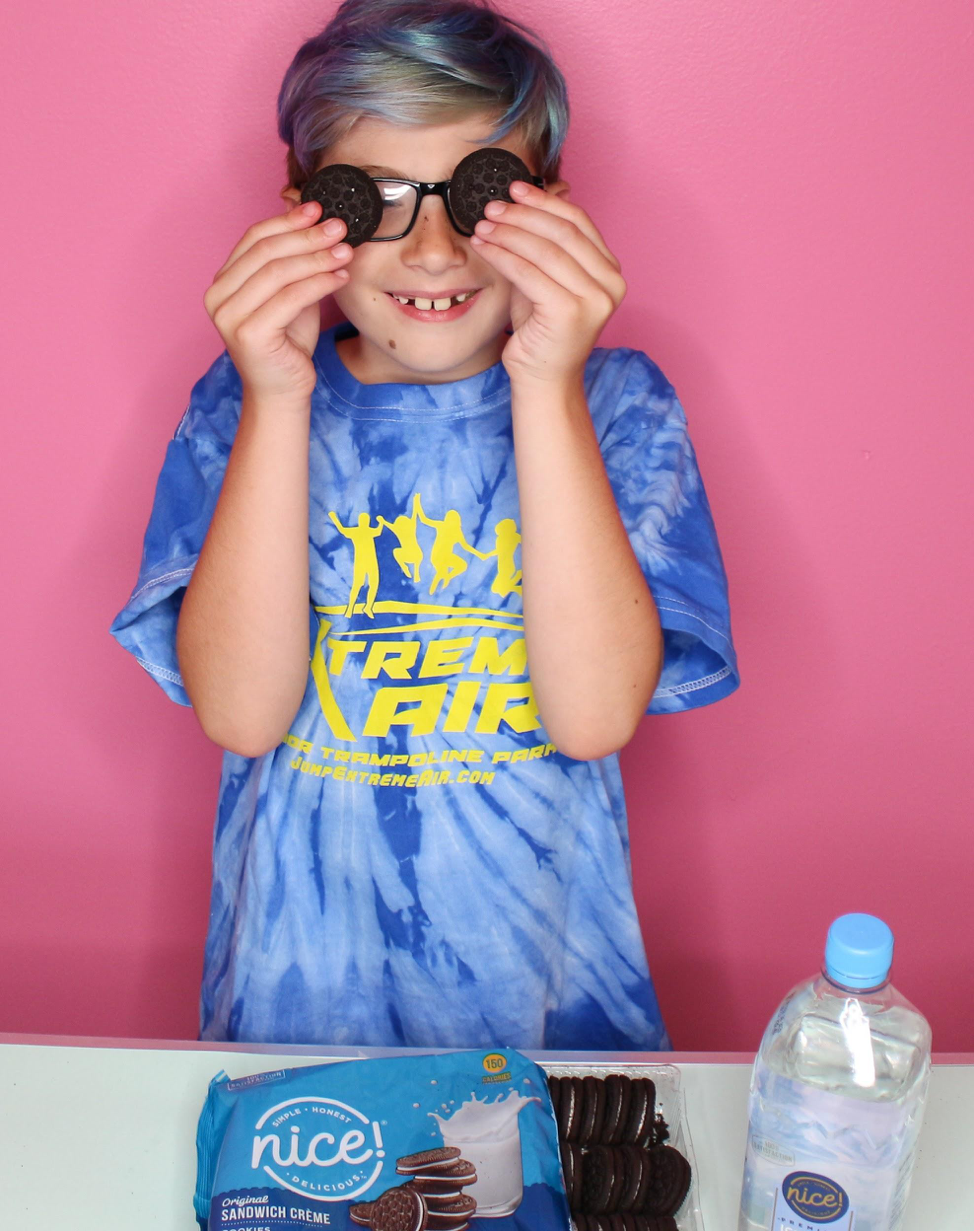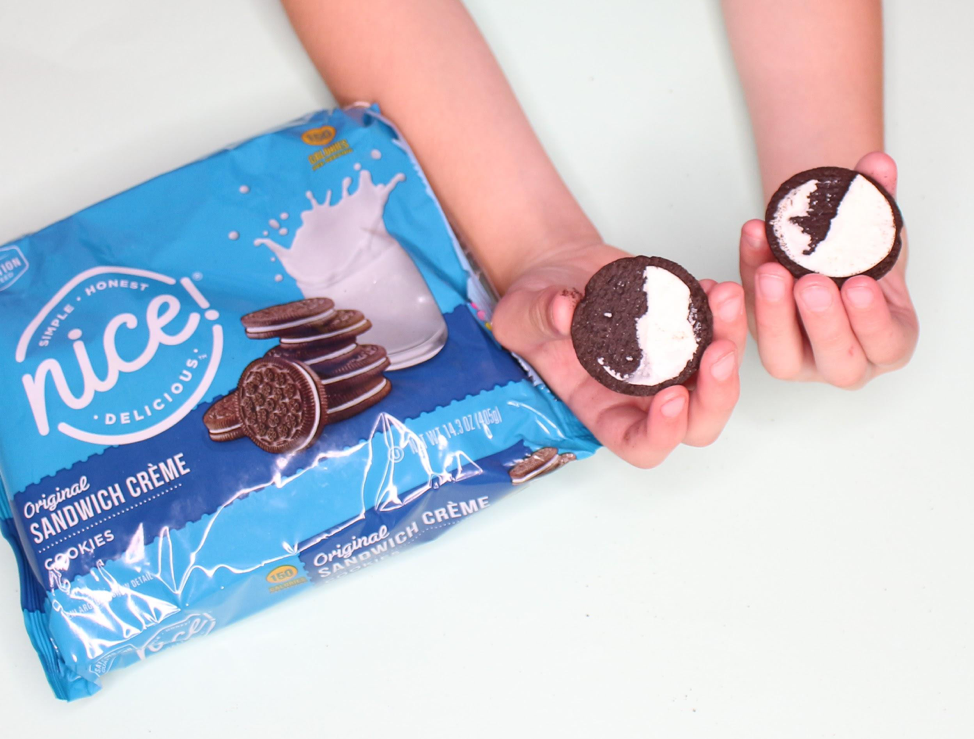 I love that Nice!® products help my family live a balanced life to stay on track and indulge without guilt by providing great tastes we can all feel good about. We all want to live well for LESS! And with Nice!, I don't have to worry about PHO's, trans fats and can confidently know they are striving to use real ingredients and also reducing artificial ingredients.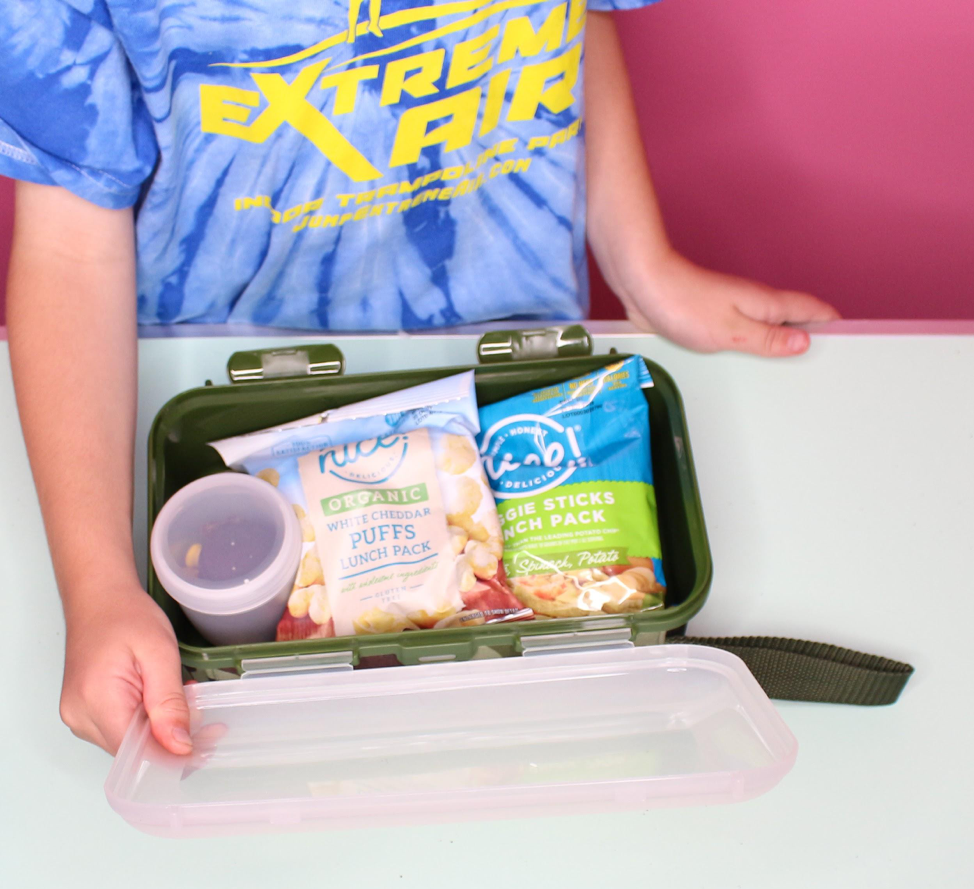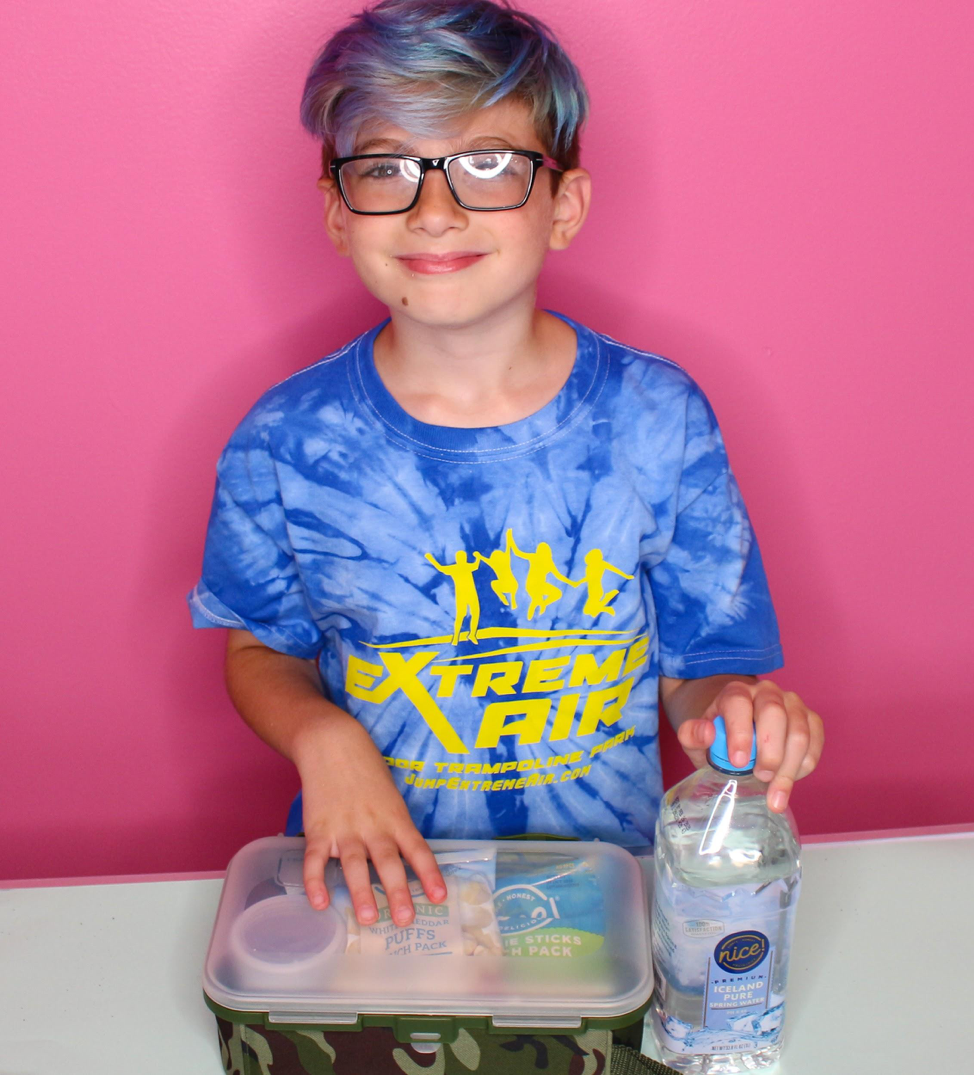 Pack your child's lunch box with healthier snacks to fuel them through their busy day with Nice! Products – available now at your local Walgreens store.
Through August check your local Walgreens for promos and reduced prices on Nice! products.
Nice! Everyday & Organic snack bags $2.99 or 2/$5
Nice! Snack packs – 6pk (Veggie Straws, Organic White Cheddar Puffs) $3.99 or 2/$7
Nice! dried fruit $2.49 or 2/ $4.00
Nice! Chocolate Vanilla Sandwich Crème Cookie, Nice! Chewy Chocolate Chip Cookie, or Nice! Chocolate Chip Cookies $1.99
Nice! nuts- look for reduced prices on assorted varieties
Nice! Magic Trail Mix $5.99