This post is sponsored by Mirum. All opinions are my own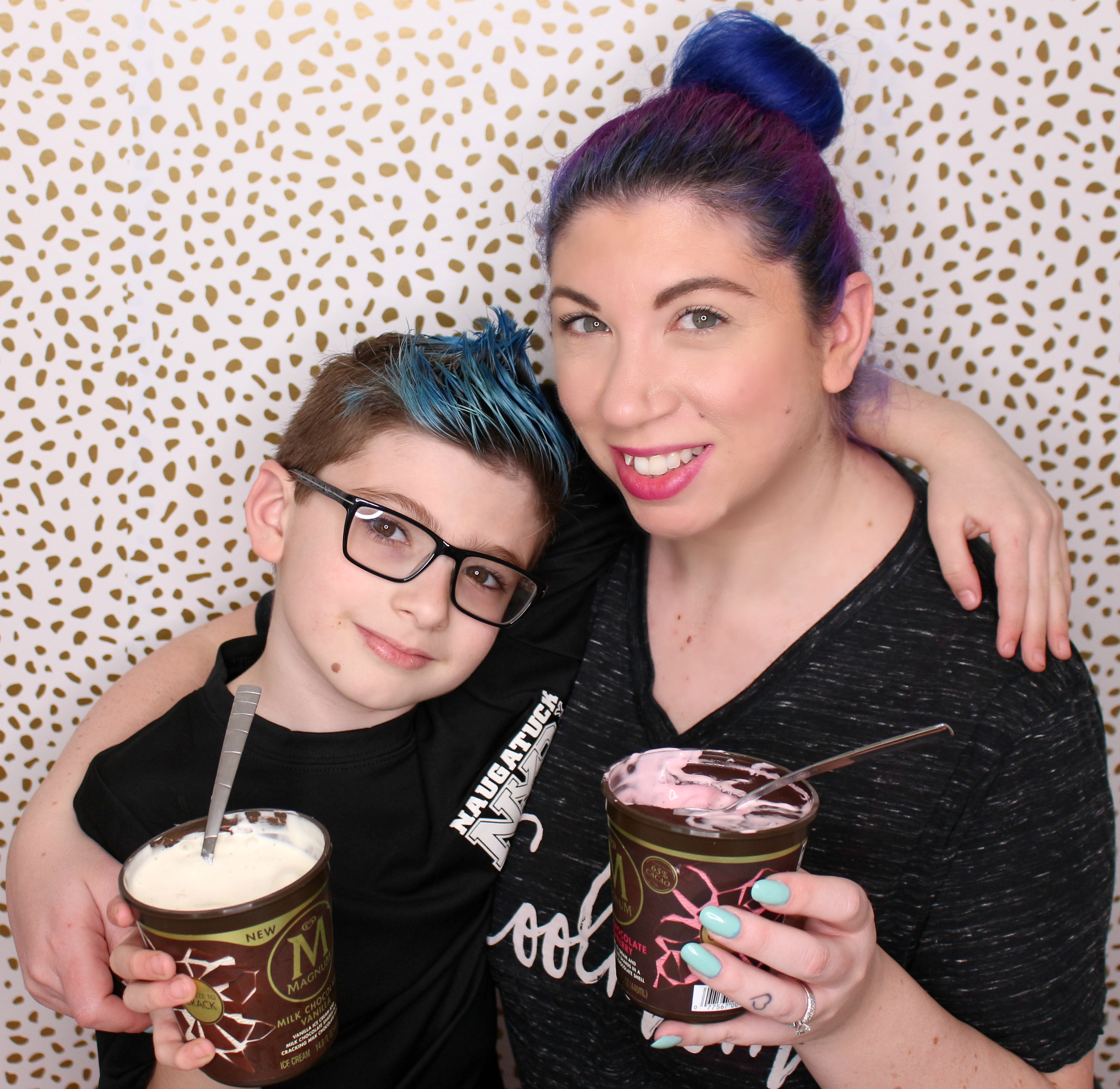 This past weekend, Ry had his first Spring soccer game of the season (Woo!) To celebrate afterward, he begged me to take him out for ice cream – but I had an even BETTER idea. We headed over to Target and picked up 4 of the all-new MAGNUM ice cream tubs.
Through 5/5, you can get 15% off with the Cartwheel App! Click HERE!
I have been dying to try these out for one good reason – their unique outer shell made entirely out of chocolate! This luxury treat was the perfect day to end an already great afternoon. We picked up the flavors – White Chocolate Vanilla, Milk Chocolate Hazelnut, Milk Chocolate Vanilla & Dark Chocolate Raspberry.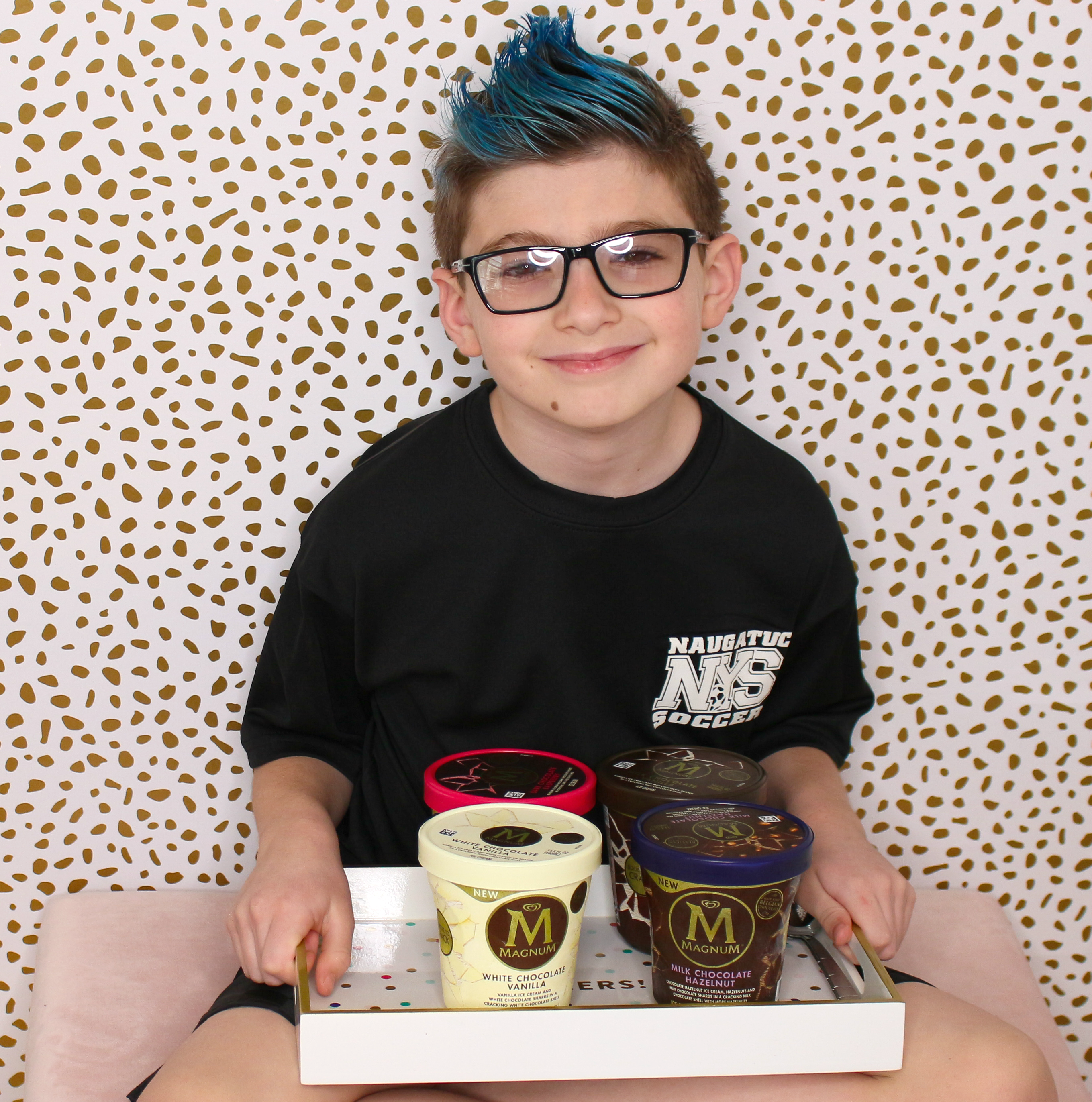 Once we got home, we got our spoons and it was time to begin the taste testing. These new Magnum Tubs are the very first scoopable ice cream encased in a cracking chocolate shell on both the sides and top of the container when you open it. Of course, I put Ry in charge to help break the outer shell. There are instructions on the side to let you know where to squeeze in order for the shell to start cracking.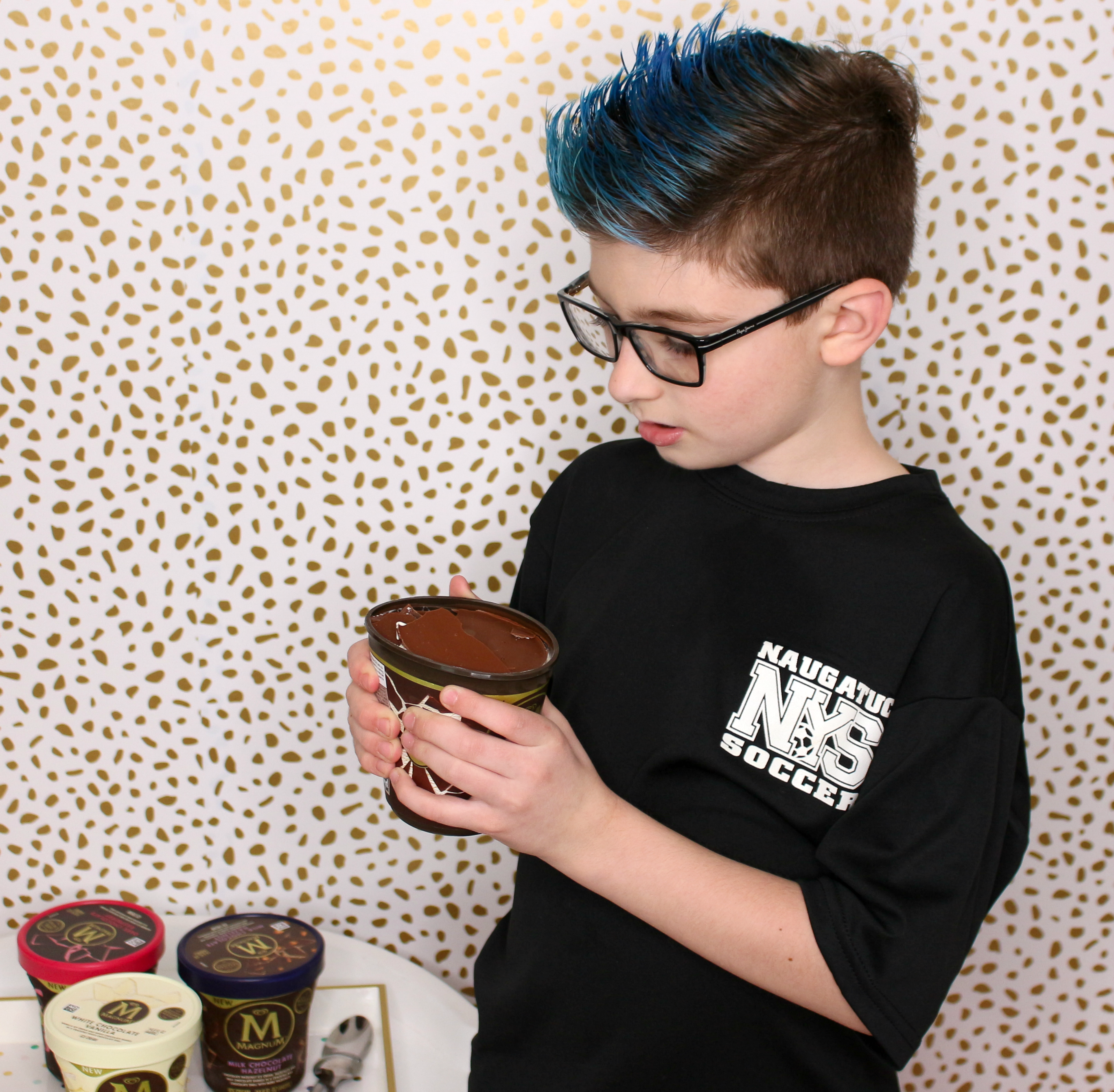 Voila! The iconic MAGNUM crack was a success!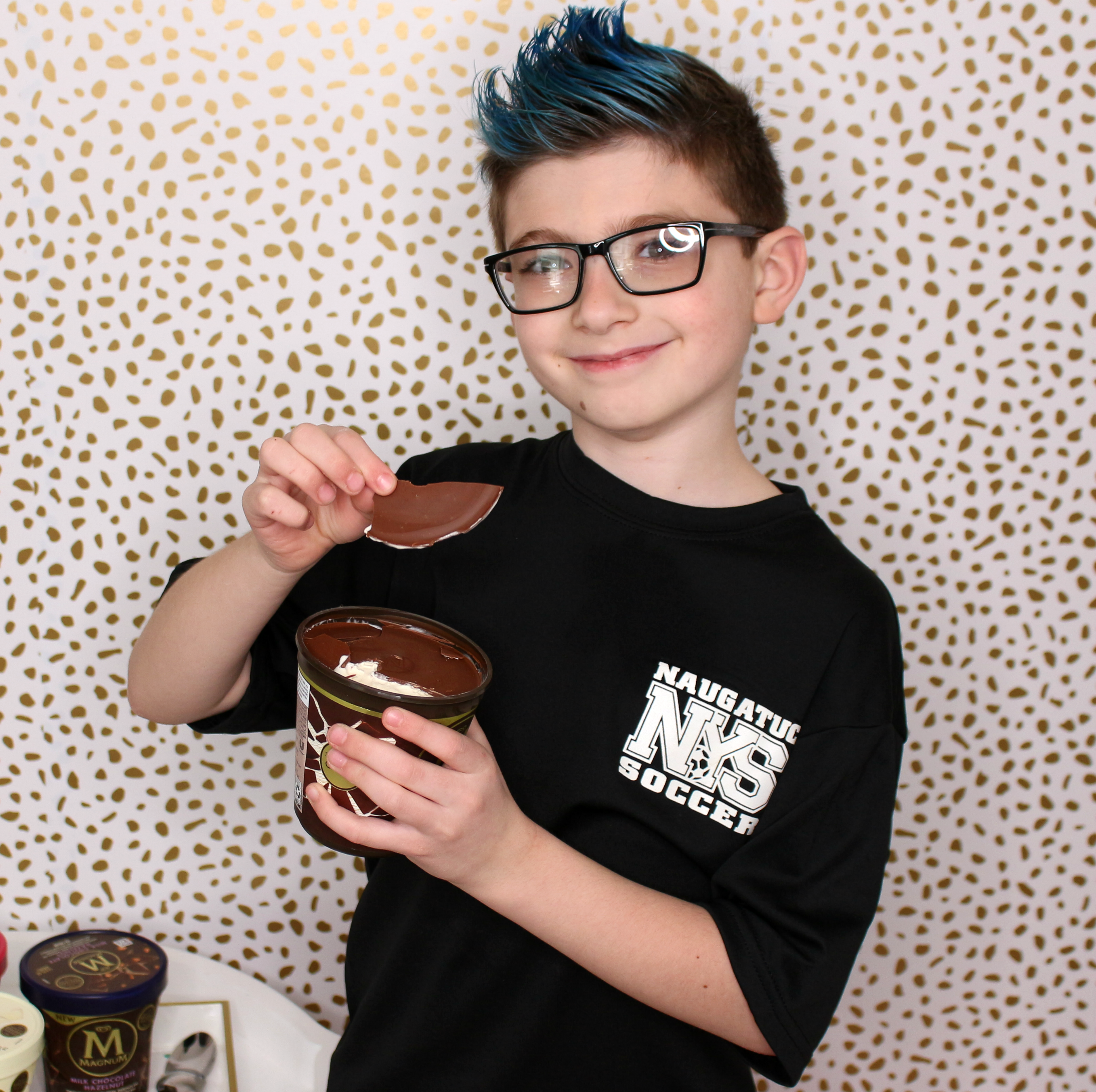 Also – I turned around for one split second and this is what I found (ha ha) Who needs spoons apparently?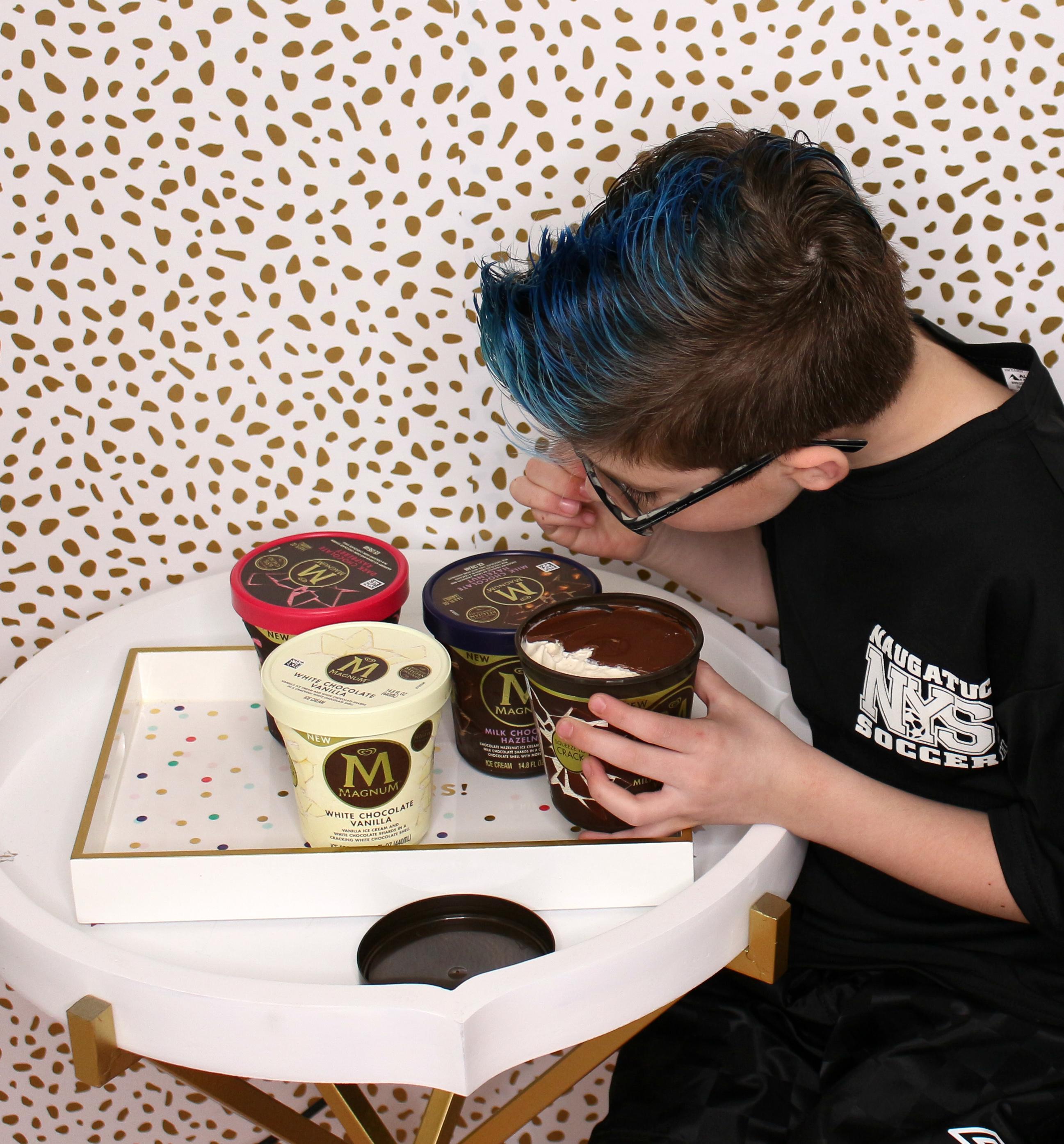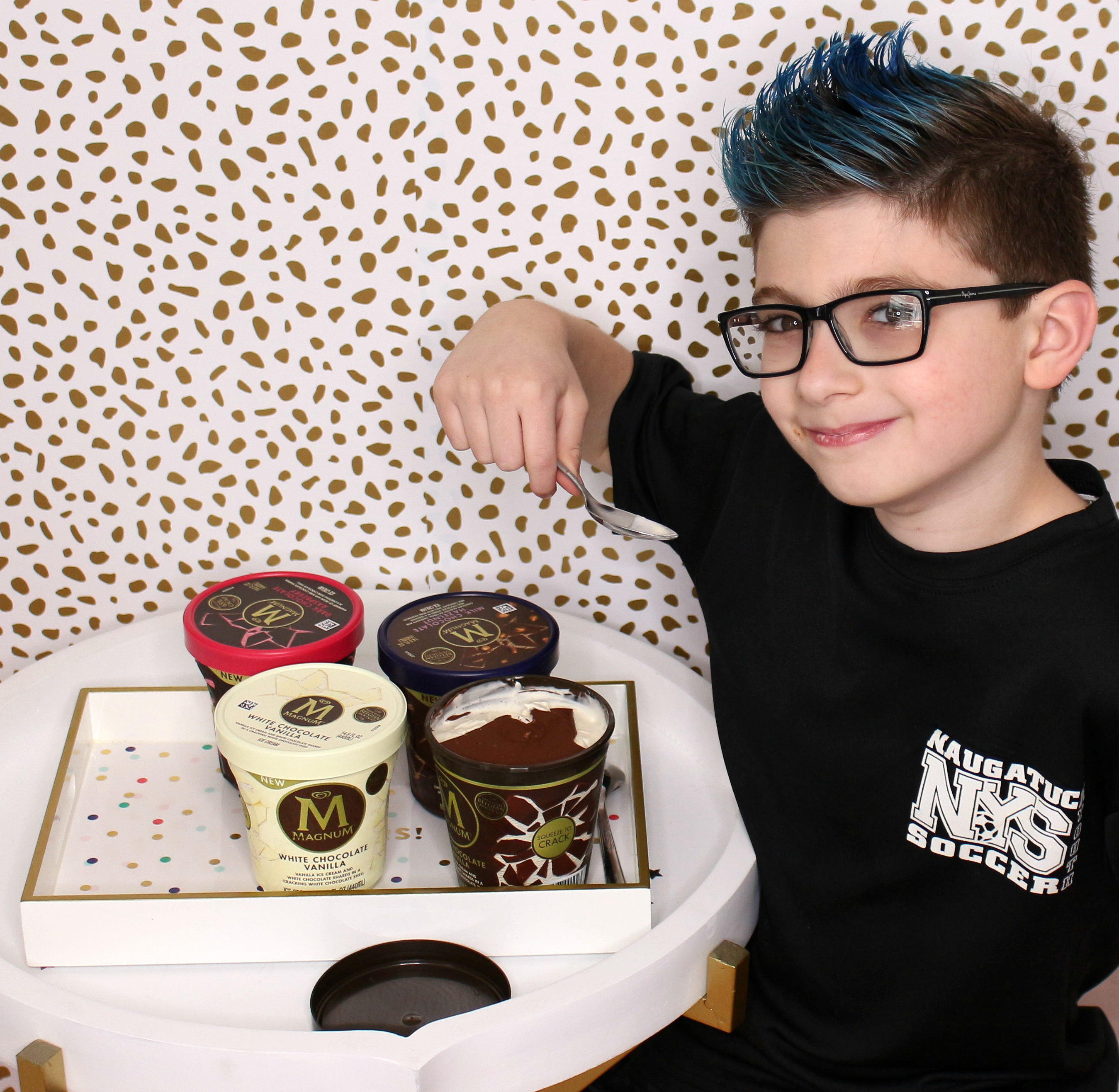 Before I could even get his thoughts on the Milk Chocolate Vanilla flavor, he had already dug into White Chocolate Vanilla. It's definitely the perfect combination of chocolate and silky ice cream. The outer chocolate shell to ice cream ratio couldn't have been more perfect.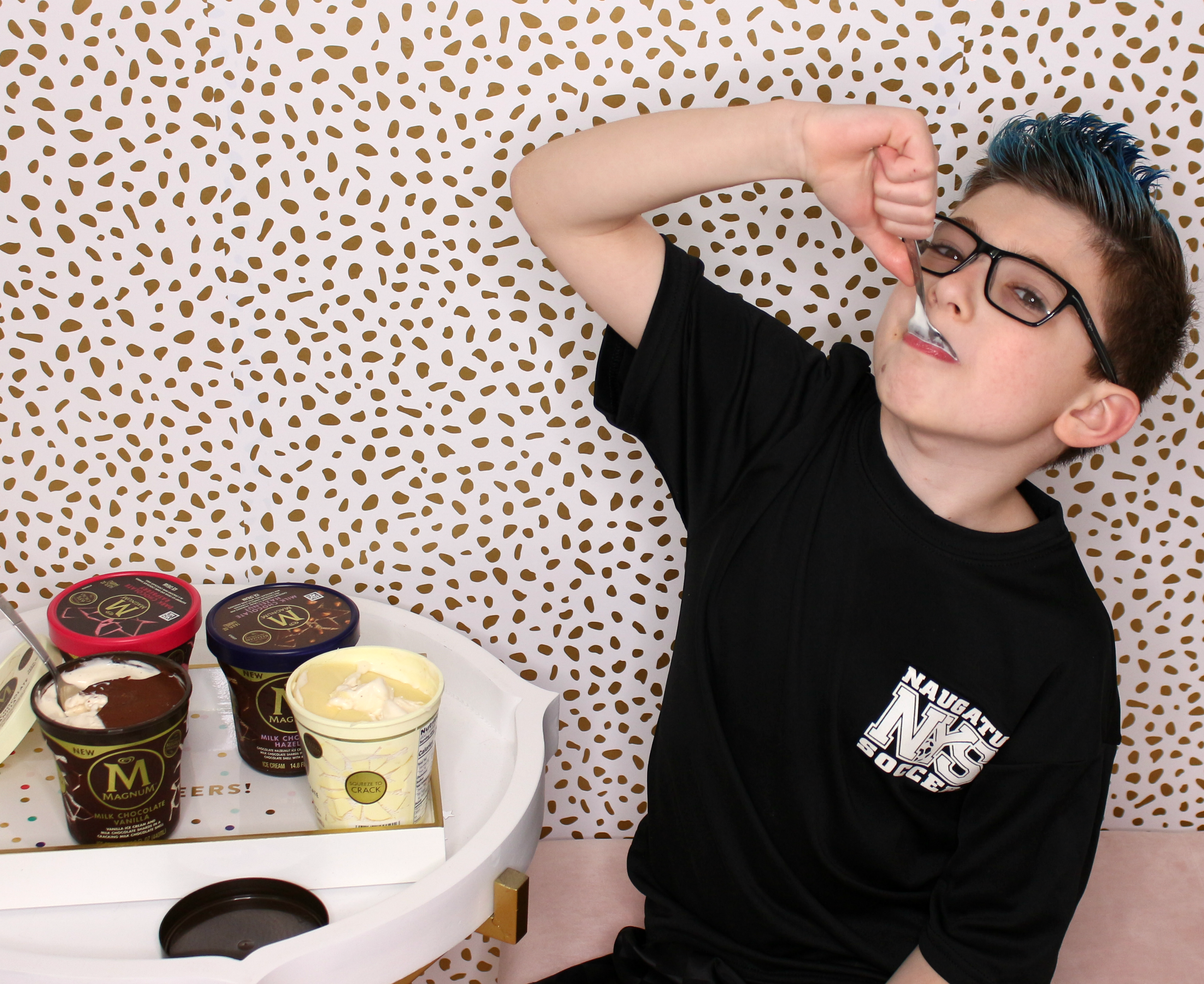 It's safe to say these new MAGNUM tubs were a huge success! Made with Belgian chocolate, it was pure luxury in every bite.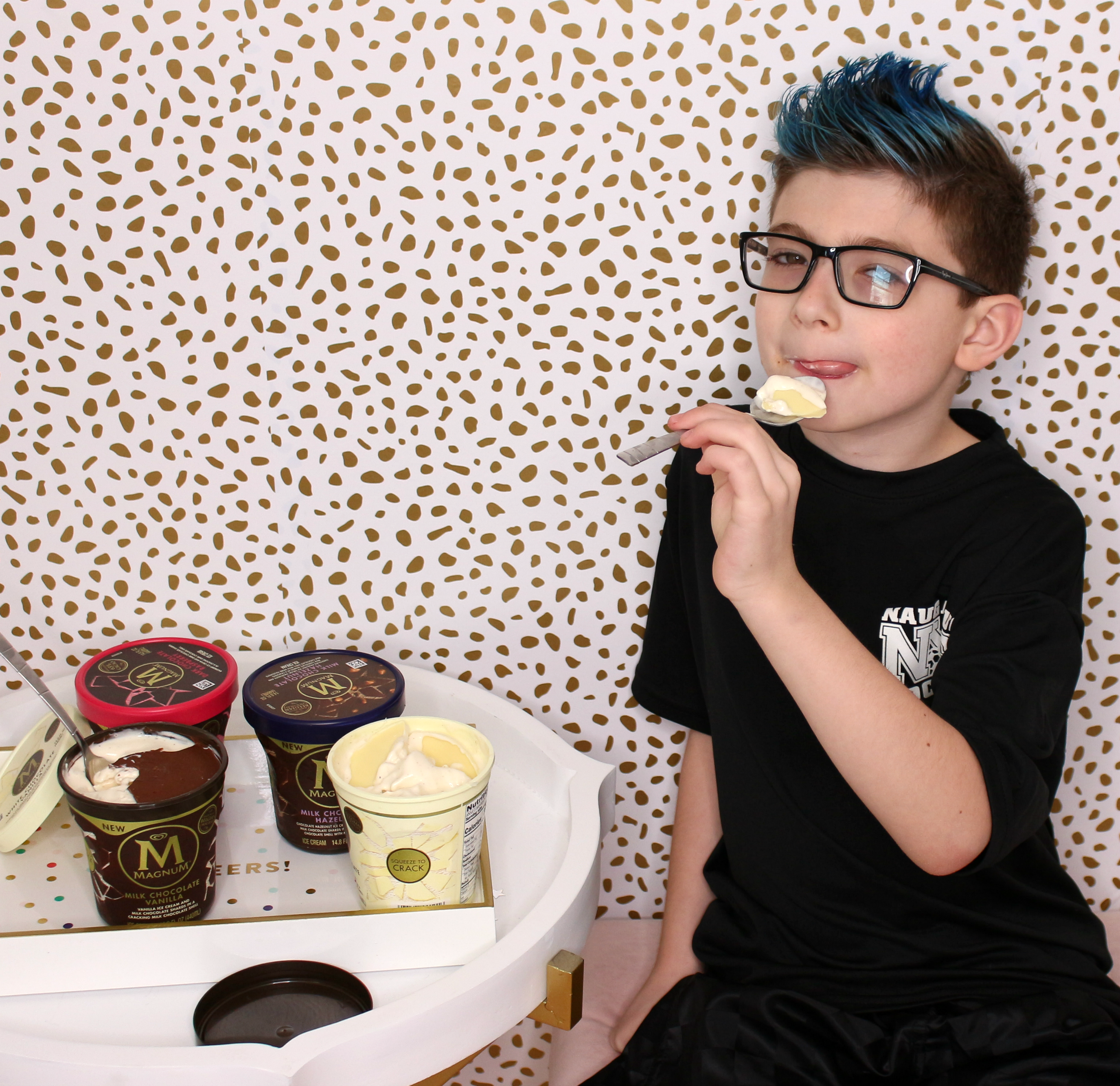 My personal favorite was the Dark Chocolate Raspberry. I'm a huge dark chocolate fan so I loved the dark chocolate shards and smooth raspberry ice cream combo. I don't think Ry had a favorite – he just kept eating whichever one was in front of him lol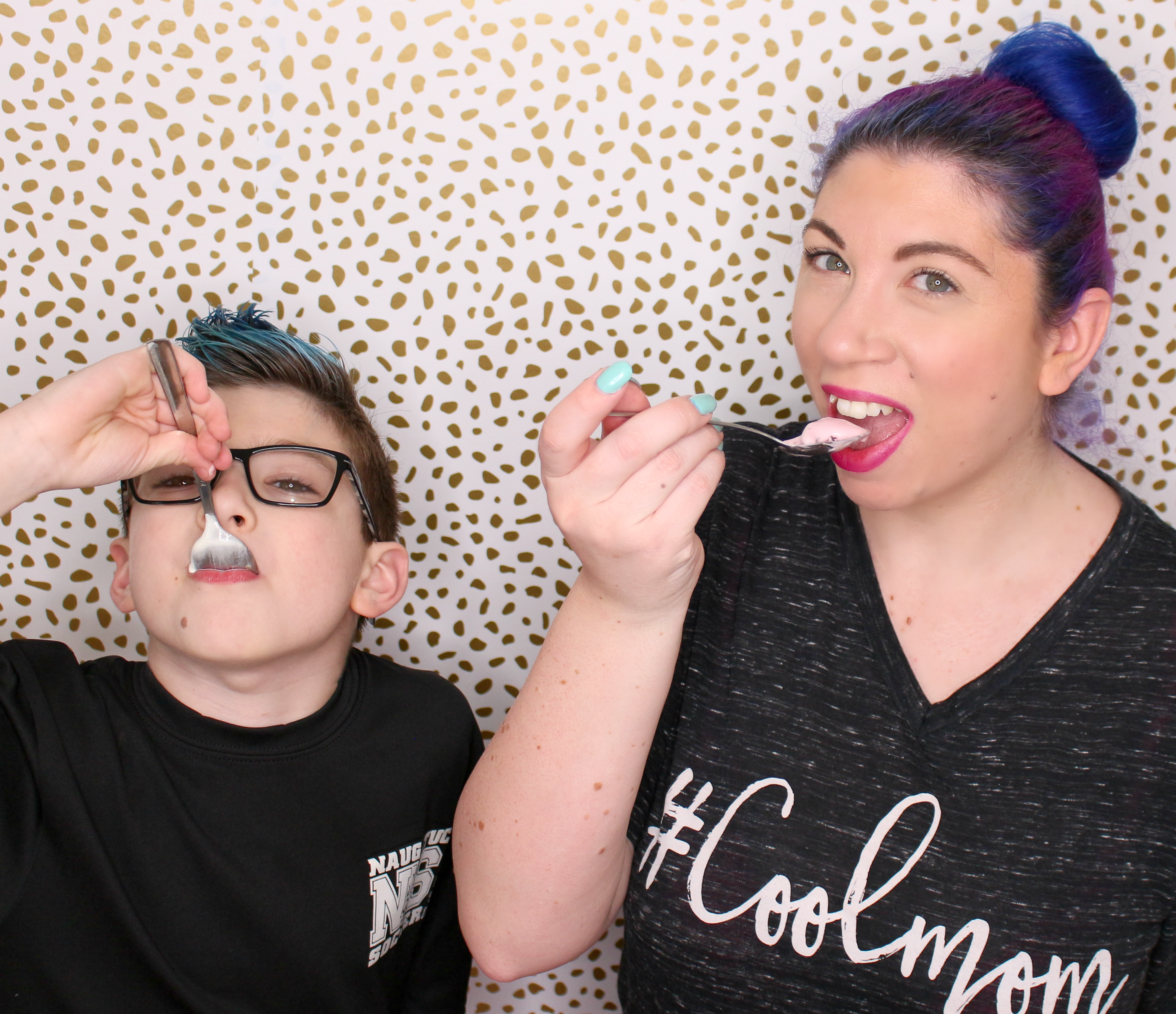 To say this was the BEST DAY EVER is an understatement. I will definitely be re-purchasing all 4 of the MAGNUM tubs so we can have even more ice cream dates after every soccer game!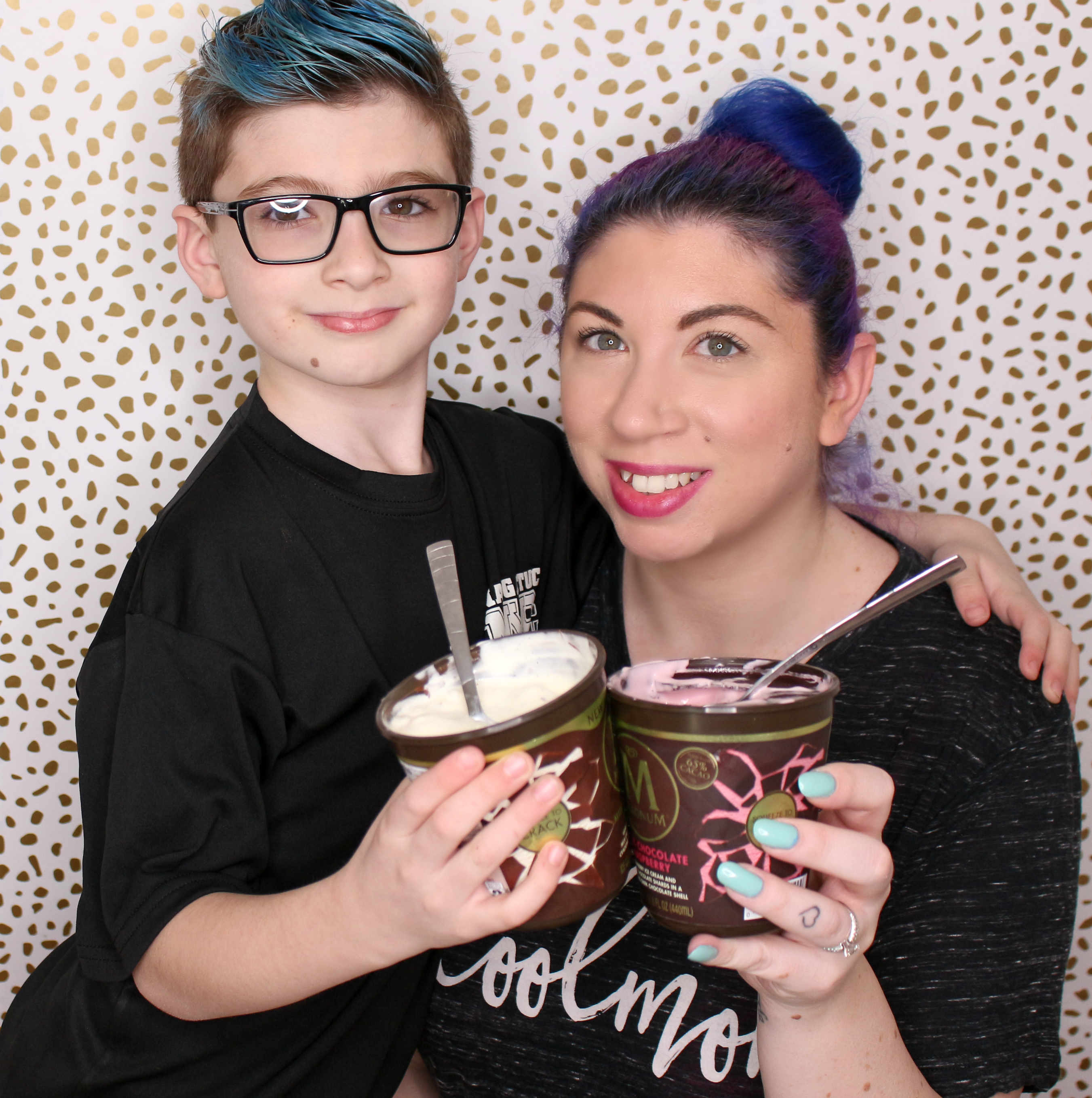 Find your favorite flavor at Target stores now! DEAL ALERT: There is a 15% Cartwheel offer which is the perfect time to stock up for the warm summer days. This deal ends 5/5, so take advantage now! Check out the 4 different flavors below: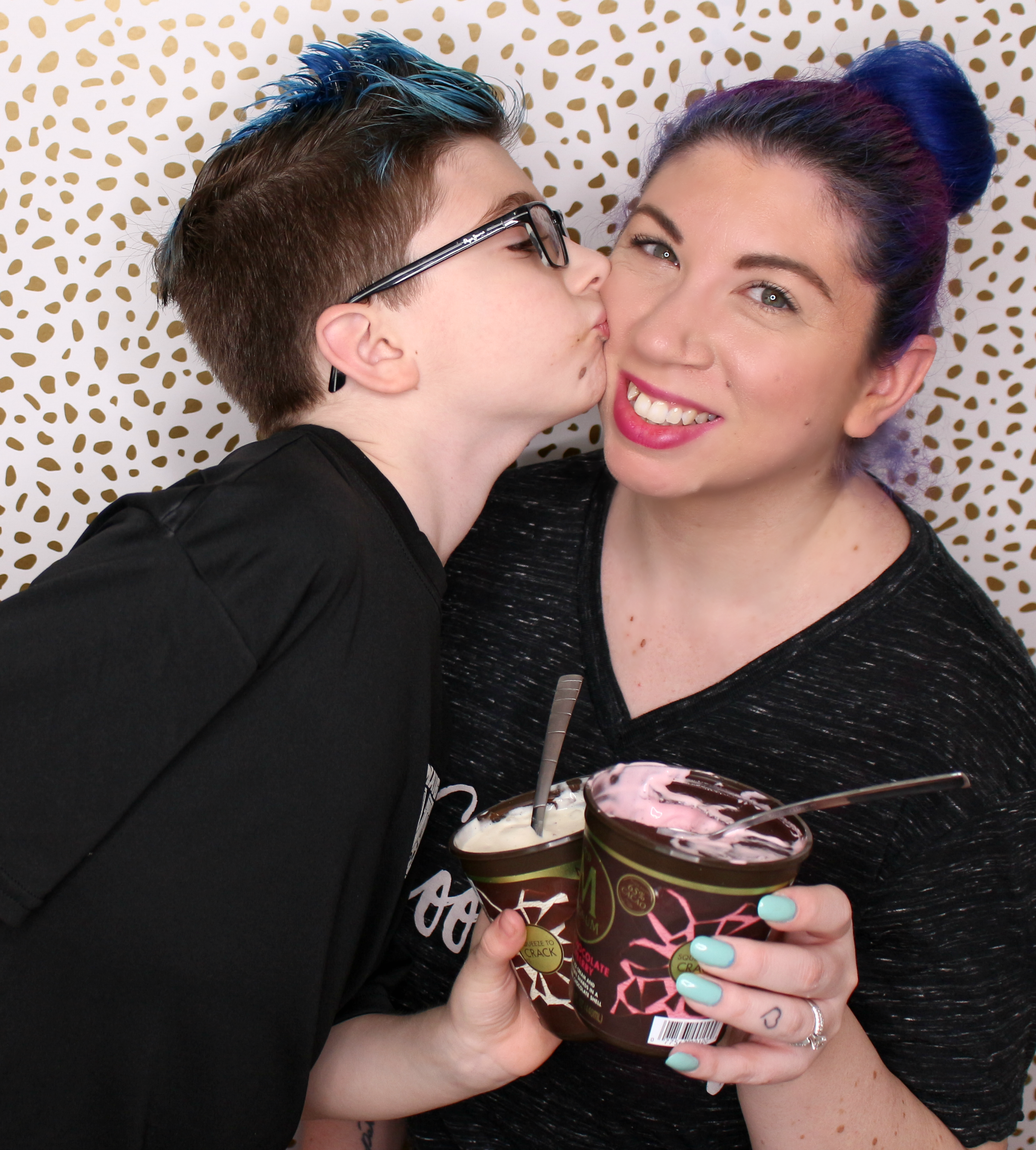 And for fun – here is the aftermath from an ice cream shoot where he mumbled "ohh my belly. I think I ate too much ice cream"