This post is sponsored by Mirum, but opinions expressed are my own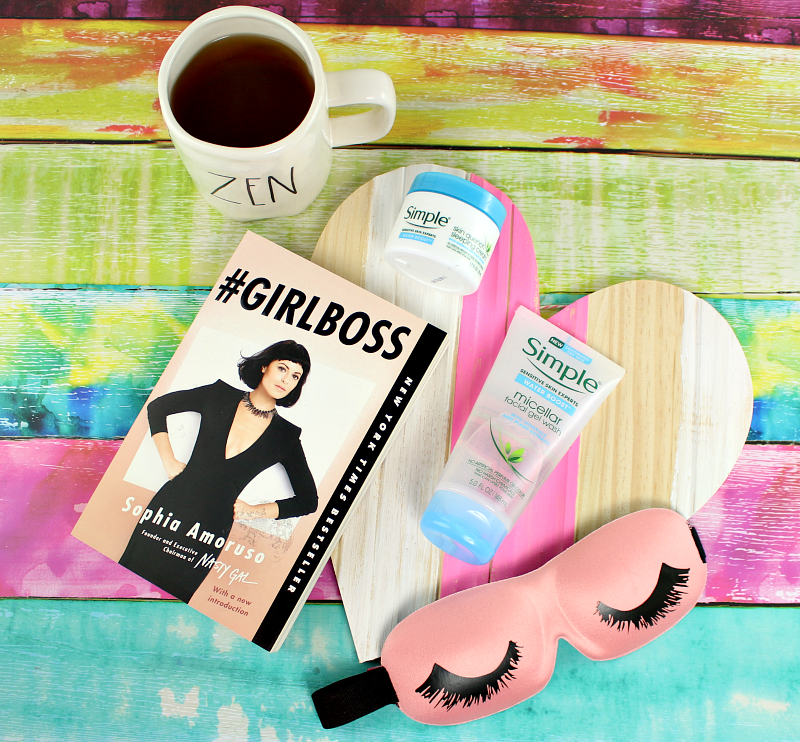 Your eyelids may feel heavy and you're ready to drift off into dreamland, but there is just one problem – your mind just will NOT shut off. Have you ever had your mind race with everything that went wrong during the day—or that could go wrong tomorrow? Sometimes all it takes is 20-30 minutes to wind down so you have a great night sleep. I'm going to be sharing a few of my tips and tricks that will help you set your mind at ease and feel calm and relaxed as you slip under the covers.
Run A Warm Bath- Totally cliche, but it works. A hot bath not only relaxes your muscles but your mind as well. Hot baths are also great for soothing away stress.
Brew A Cup Of Tea- A mug of green tea at night can provide a warmness to relax the body. Of course, choose a tea that is caffeine free such as chamomile or sleepytime tea
Clean Your Skin– There is nothing better than removing your makeup at night and cleaning the dirt & oil off of your face at the end of the day. My face is constantly dehydrated since I have started using the Simple Skin Water Boost line before bed, my skin has been hydrated and dewy. All Simple products contain no harsh chemicals, artificial colors or perfume, which makes it perfectly suitable for dehydrated, dry or sensitive skin. Lack of sleep can cause your natural hydration cycle to get out of balance and as a result, skin can become dry and dehydrated – and no one wants that!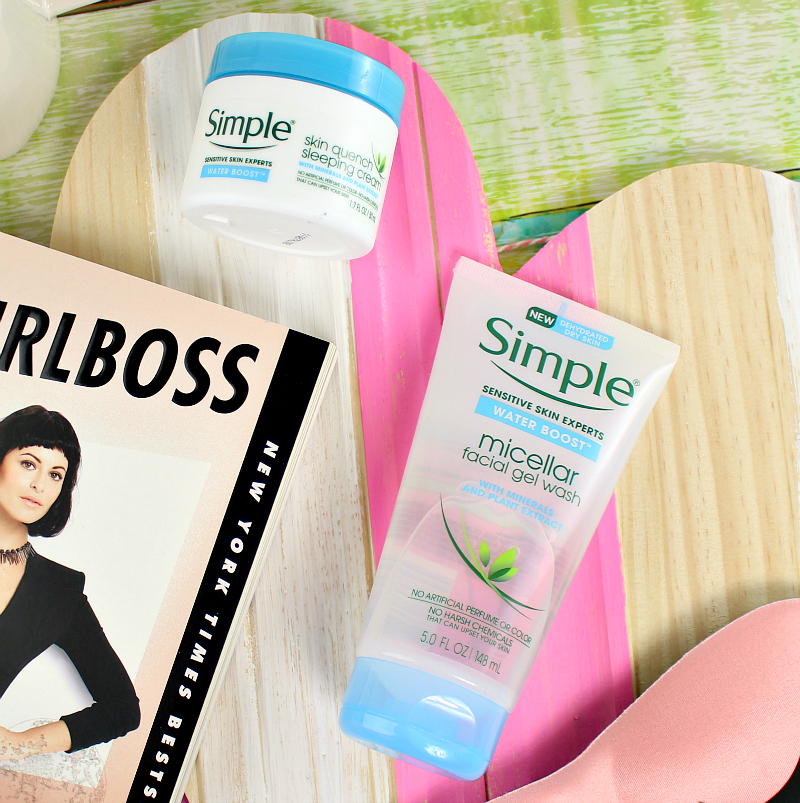 The Micellar Facial Gel Wash gently cleanses and removes impurities and makeup from your face, while also soothing and instantly rehydrating thirsty skin. This face wash is perfect for those of you who have dry, dehydrated or sensitive skin. A little goes a long way so just use a dime size amount. It lathers up rarher nicely and my face feels super smooth once rinsed off. It's super lightweight and is infused with skin-essential minerals and plant extracts.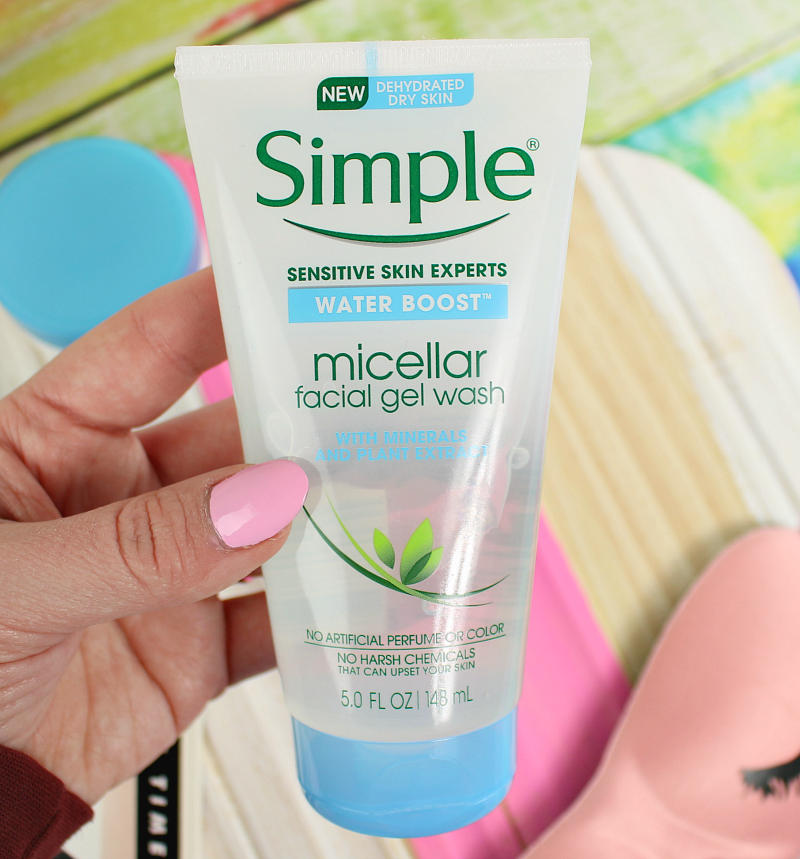 Once your face is clean and fresh, it's time to moisturize with the Simple Water Boost Quenching Sleep Cream. This sleep cream is a miracle in a jar! This silky, lightweight moisturizer transforms dull, tired skin all while you sleep! Like all Simple products, Simple Water Boost Skin Quench Sleeping Cream contains no harsh chemicals, artificial colors or perfume. By using both of these products nightly, you will wake up with supple, dewy-fresh skin!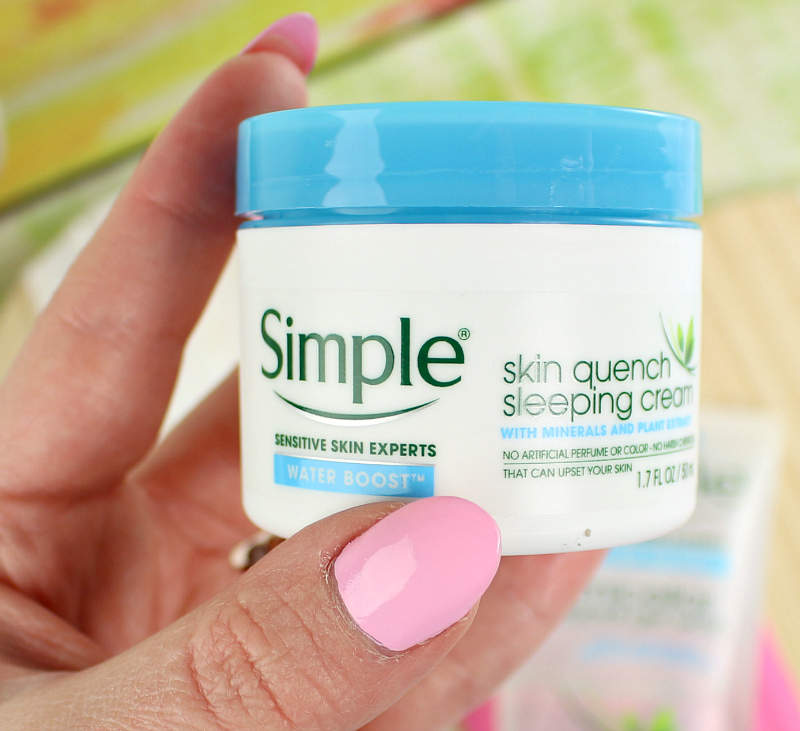 Read A Book- Sometimes the best way to set your mind at ease is to light a few candles and dive into your favorite book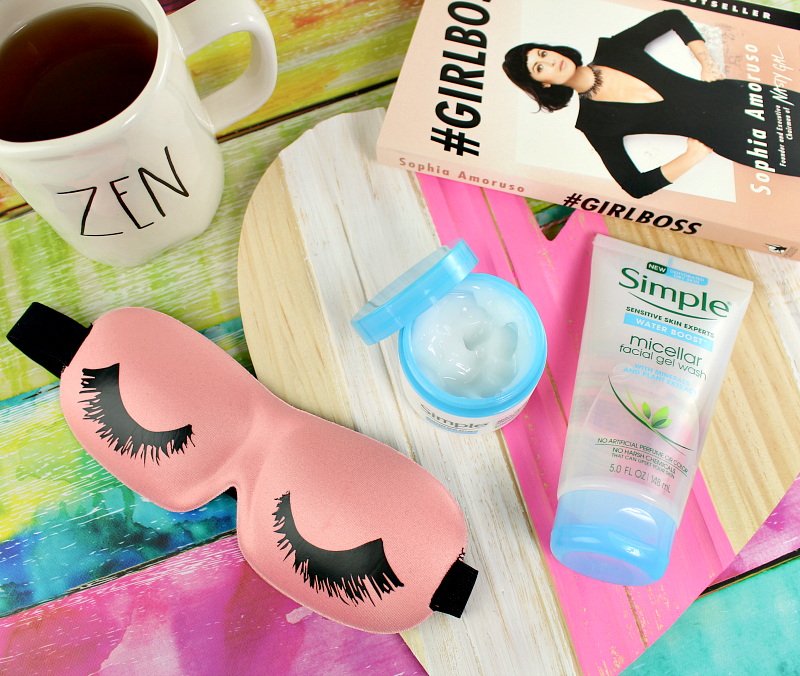 If you're ready for hydrated and dewy skin, Walgreens wants you to #SoakItIn and take advantage of the following Simple offers happening throughout the month of March both in-store and online.
3/3-3/31

3/18-3/31

Buy any cleanser or moisturizer, Get a free 25 ct. wipes.

3/25-3/31

Buy one Simple product and get 50% off an additional Simple Product
What are some ways you like to wind down before bed?