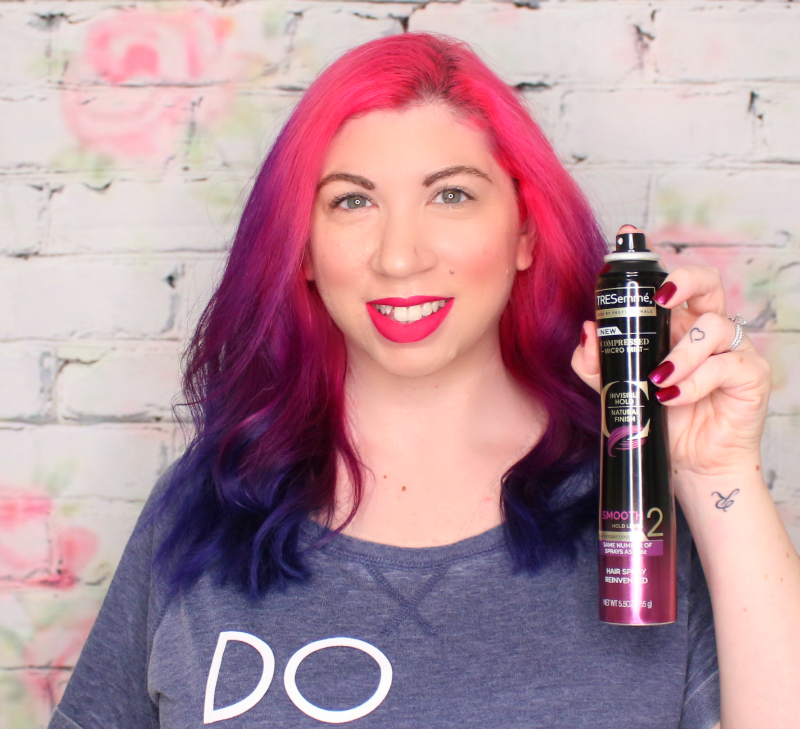 Ever since I decided to color my hair, I'm constantly on the hunt for a hairspray that will let my curls flow naturally – without being crunchy or stiff. Thanks to TRESemme and Walmart, my hunt is finally over!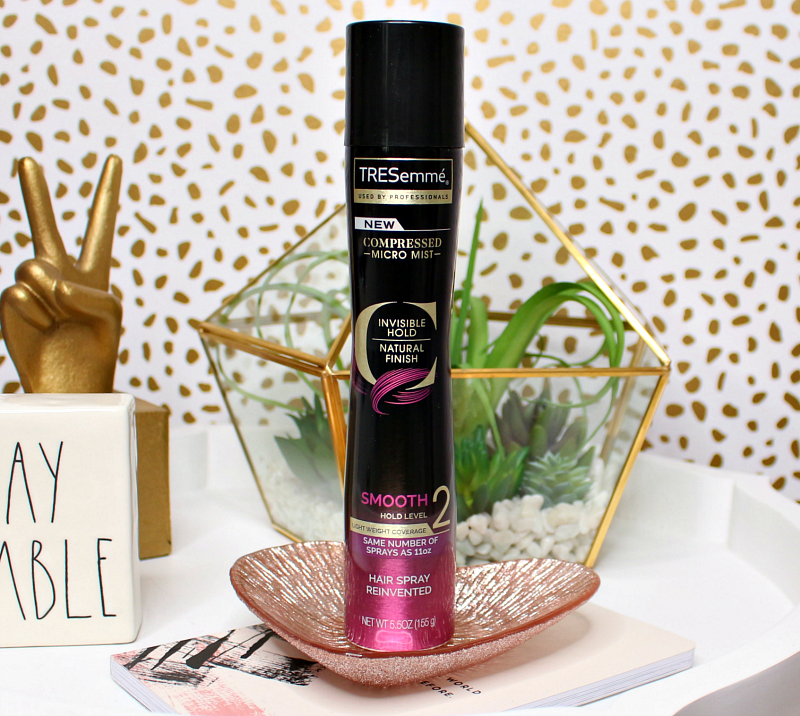 TRESemme has just released a new breakthrough Micro-Mist technology that uses superfine micro-mist particles that penetrate through the top layer of hair to provide deeper coverage throughout hair. When I'm putting the finishing touches on my curls to make sure they stay in place all day, I HATE when they become stiff. Some traditional hairsprays are formulated with clunky particles that sit on top of the hair which creates build-up (which means EXTRA dry shampoo) These compressed micro-mist hair sprays contain an optimized blend of polymers to give lasting hold, lightweight coverage, and humidity and frizz resistance yet still result in hair with natural and flexible movement without stiffness – perfect to keep your favorite flowing statements intact. No matter what your hair preference, there are 4 different holds you can choose from. Shop them below:
TRESemmé Compressed Micro Mist Hairspray Extend
TRESemmé Compressed Micro Mist Hairspray Boost
TRESemmé Compressed Micro Mist Hairspray Smooth
TRESemmé Compressed Micro Mist Hairspray Texture
I hate frizz, so the smooth & texture versions work extremely well for me. I will tend to combine the two and cocktail them together!  For me, I want my color to stand out – Not the fact that my curls are super stiff and don't flow!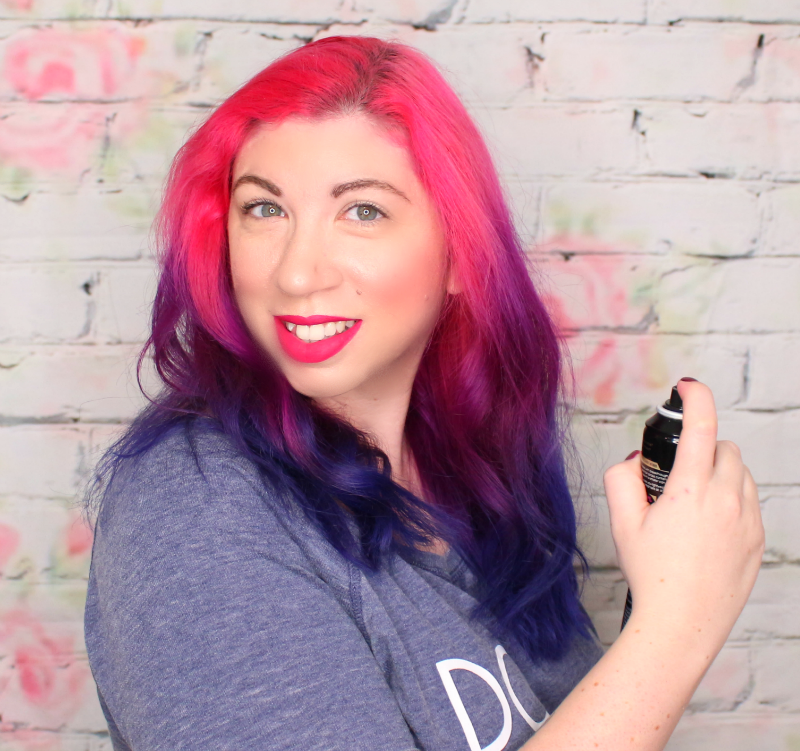 These new cans have new technology to result in a more targeted, efficient spray that comes out softer for a truly lightweight, flexible hold and fast-drying coverage including adjusted valves, inserts, and actuators that are specially designed to cut the spray in half and narrow the cone angle of the traditional hairspray. The fine, weightless mist that provides flexible hold and uses 50% less gas per spray than out 11-ounce cans.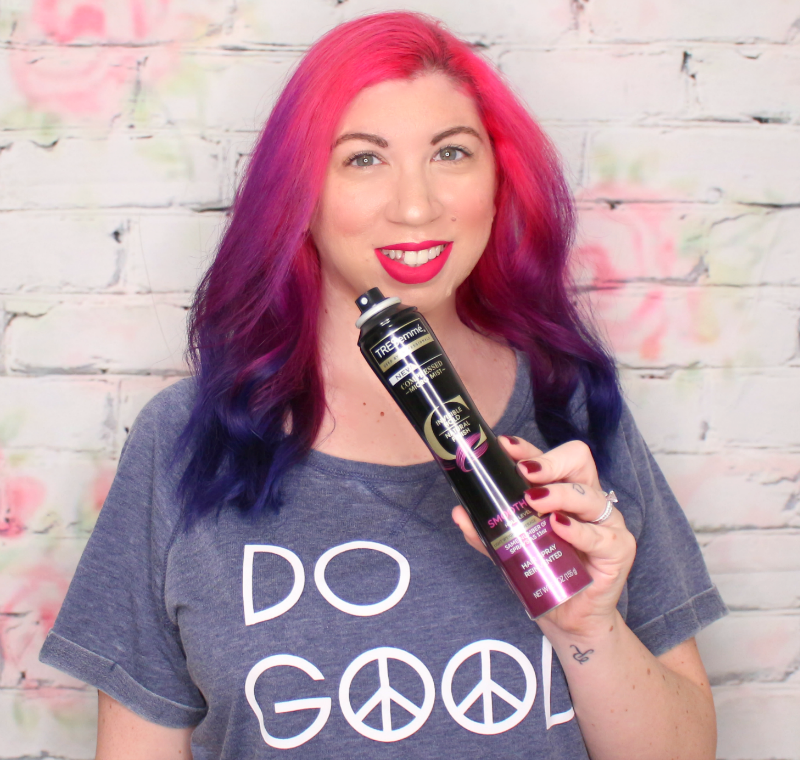 The end result is just absolutely amazing. Not only do my curls stay in place while I'm out running errands or taking multiple photos for photoshoots, but I can run my fingers through my hair without them getting stuck or being sticky.  These sprays are definitely a MUST HAVE for adding to my everyday hair routine.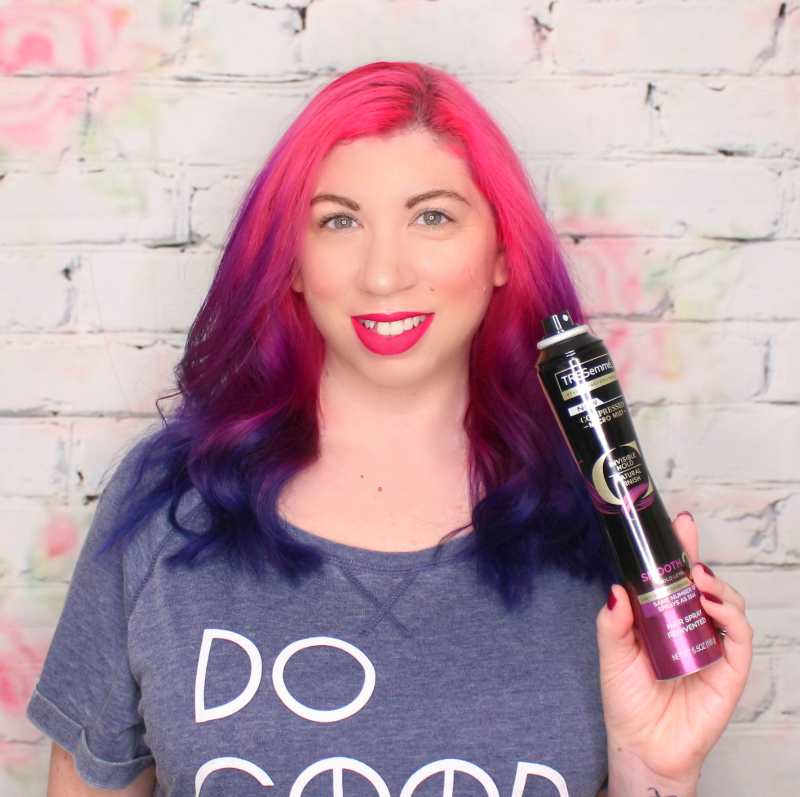 Ready To Buy?
The entire line can be found at your local Walmart store or online.  You will love the effortless style – WITHOUT the stiffness!