This post is sponsored by Mirum, but opinions expressed are my own
There is nothing worse than being sick in the Winter time. It's bad enough that it's freezing out, but to add a cold into the mix? Terrible.  For me, dry skin and being sick reaks havoc on my skin. I always get flakiness around my nose area, chin and under eyes and am constantly trying to moisturize between blowing my nose. In order to eliminate this, POND'S® Dry Skin Cream Rich Hydrating Facial Moisturizer is a HUGE lifesaver. It's the perfect solution to cure your dry skin and it's available at CVS so it's easily accessible. (Don't forget your CVS Reusable bag so you can tote your dry skin cream, tissues & medicine home with you!)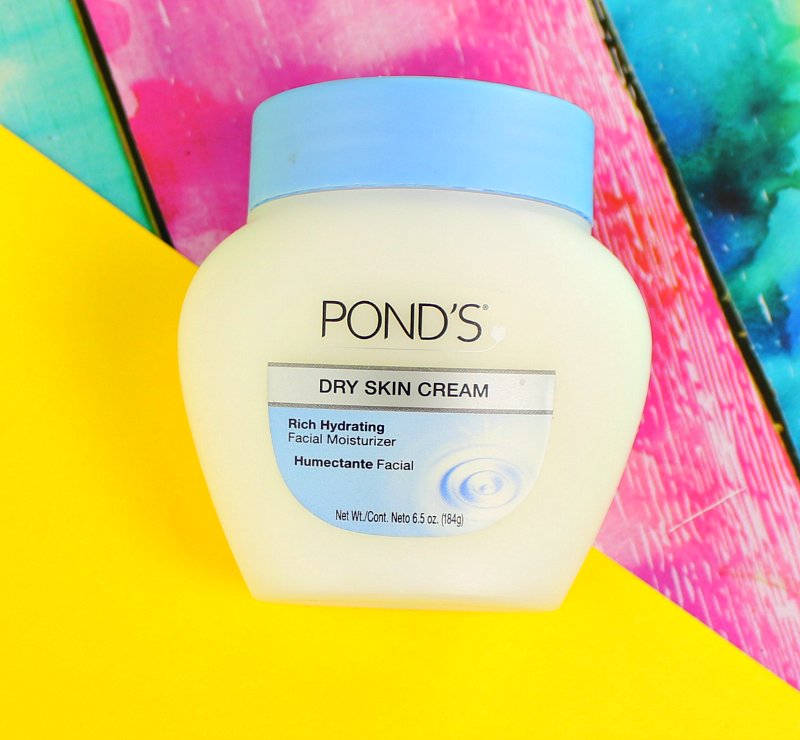 The rich and creamy formula easily absorbs into the skin and has the ability to hydrate deeply while significantly reducing dryness. I love that it doesn't clog my pores and I can feel confident that no matter how dry my skin gets when it hits the cold Winter air, my skin will fight back and keep that moisture locked in.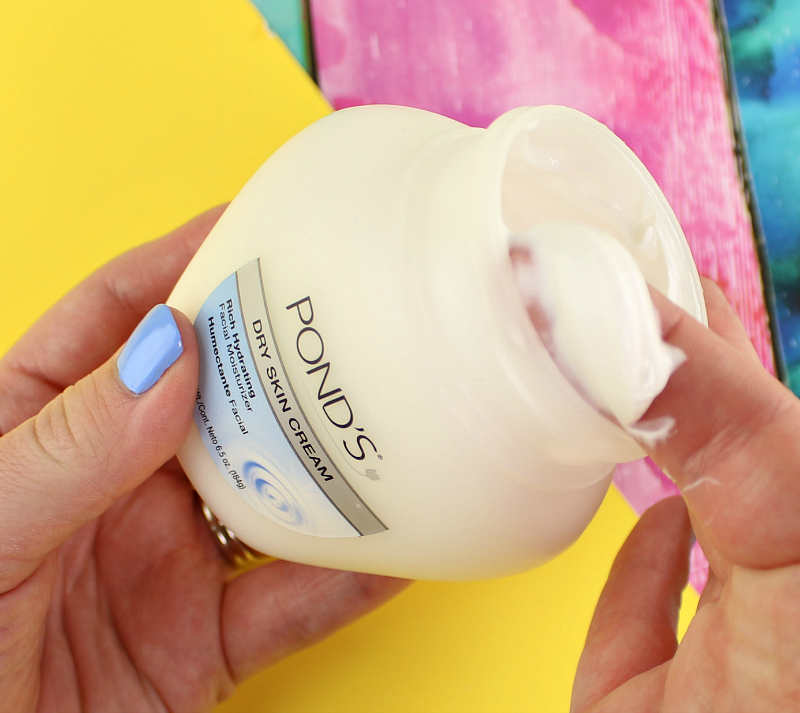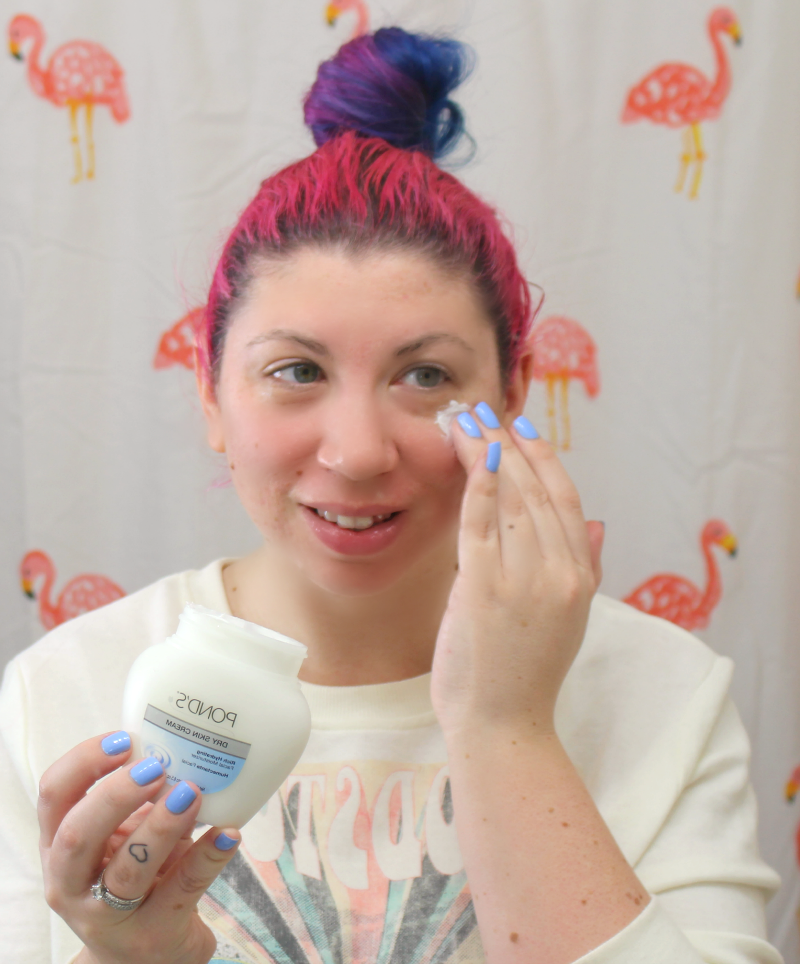 If you need a rich and hydrating moisturizer, no need to worry! Grab your CVS reusable bag and head over to your local store ASAP. You will absolutely want to take advantage of these current offers from 1/14 – 1/20.
Buy One, Get One 50% Off all POND'S® products

Get $4 ExtraBucks when you spend $12 on participating POND'S® products
Pond's dry skin cream can easily be incorporated into your everyday beauty routine, both morning and night. It's the perfect base to moisturize your skin before applying your makeup as well. Even if I'm sick, I still am on mom & work duty, so I need to look semi-put together.  I find that when I use this before applying foundation, my skin just looks so healthy and glowy – You would never know I was totally under the weather.
Tip: Apply an extra layer before you go to bed and turn on a humidifier. This will help lock the moisture in.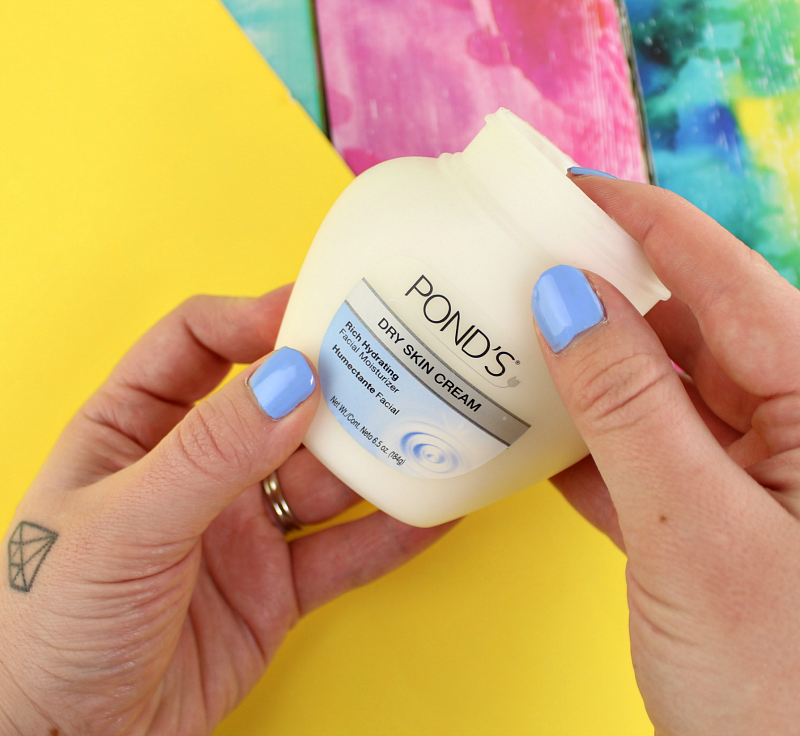 What are some ways you keep your skin moisturized and hydrated when you're sick? I'd love to know! Don't forget to take advantage of the following offers happening now at CVS through 1/20!
Buy One, Get One 50% Off all POND'S® products

Get $4 ExtraBucks when you spend $12 on participating POND'S® products
This post is sponsored by Mirum, but opinions expressed are my own