*This post has been sponsored by 7 Charming Sisters. All opinions are 100% my own*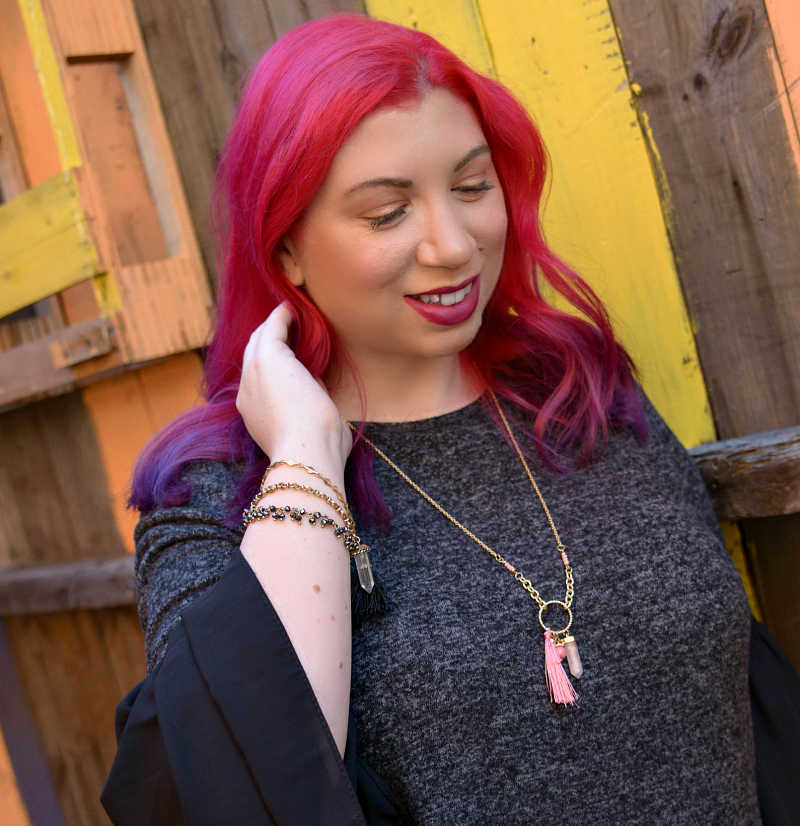 Happy Fall Ya'll! You may remember back in the Summer, I worked with7 Charming Sisters on a fun Summer themed Instagram post. You can check out the adorable pineapple bracelet here. Well, I'm back again and so delighted to share with you some fabulous versatile pieces that can be worn all year round! 7 Charming Sisters has some super cute pieces at an affordable price. I could totally get lost shopping on their site! From bracelets to necklaces, to rings – they have everything a jewelry lover could ask for! I have two pieces to share with you today that I have been obsessed with!
The first piece is this gray & gold layered tassel charm bracelet. Tassels are ALL the rage right now, so I knew as soon as I saw this, I had to have it!
Material: zinc metal alloy, stone, crystal, rhinestone
Measurements: 7 3/4 – 8 3/4″ long
Closure: toggle clasp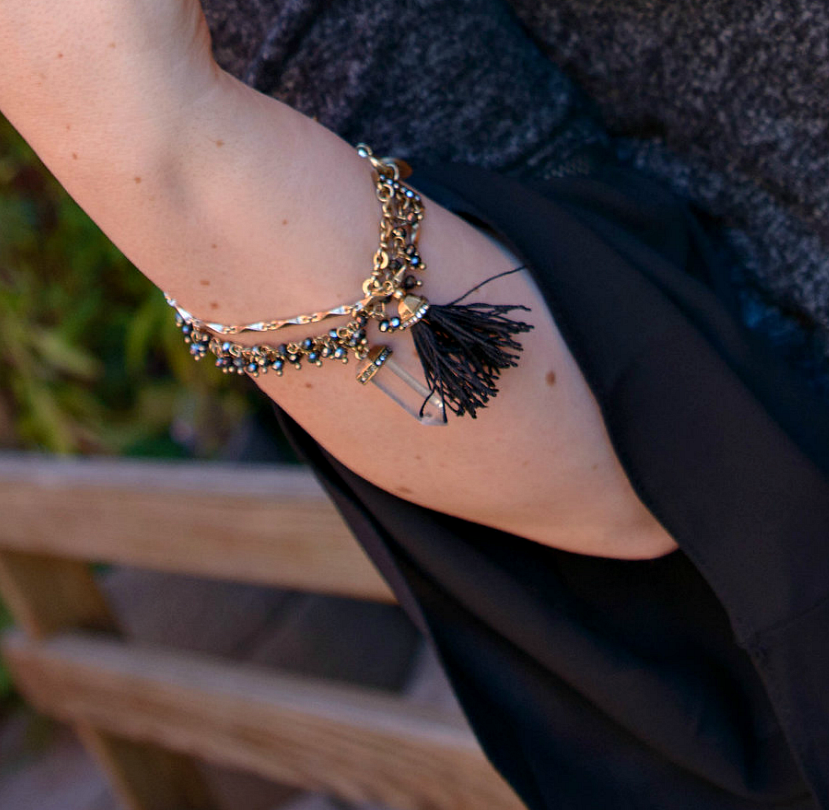 I love the added crystal which adds a super cool earthy aesthetic and the black tassel is super luxe.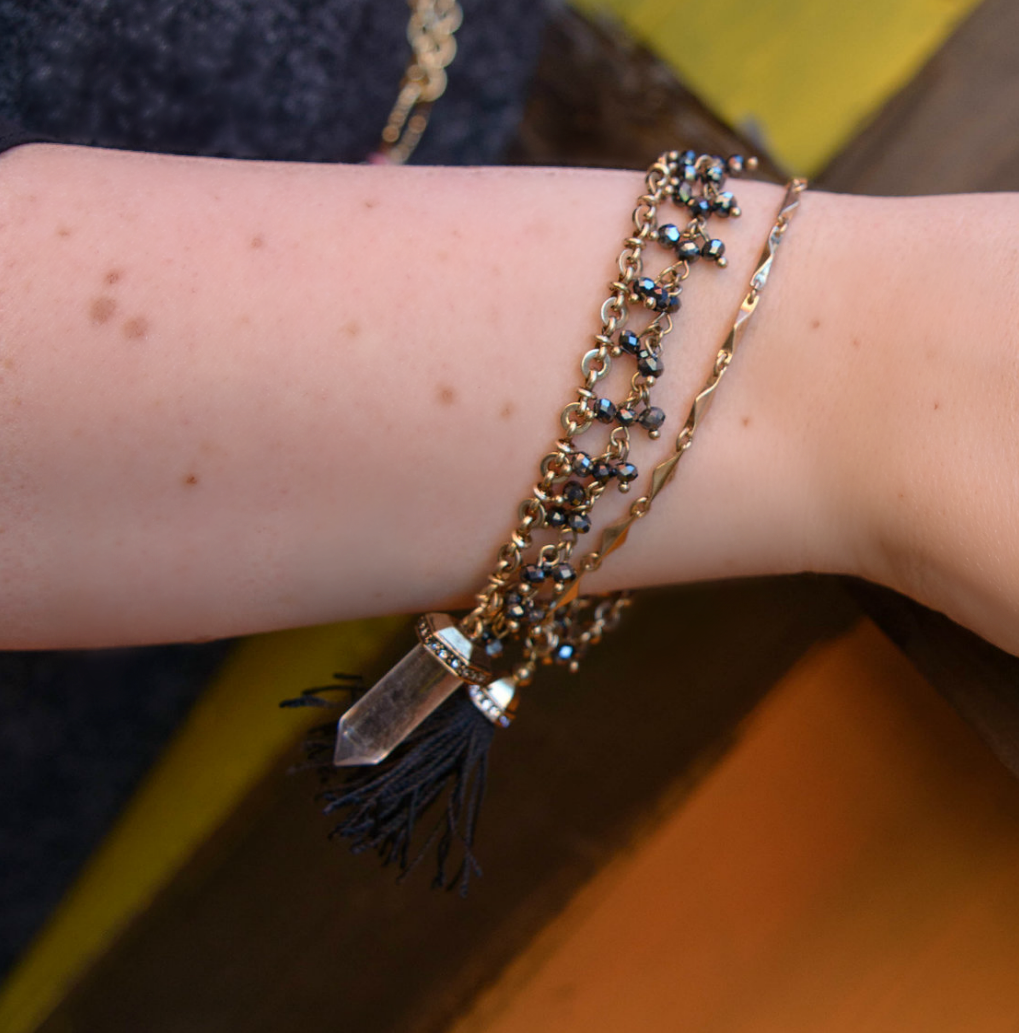 Shop this piece here and use LoveForLacquer15 for 15% off your order!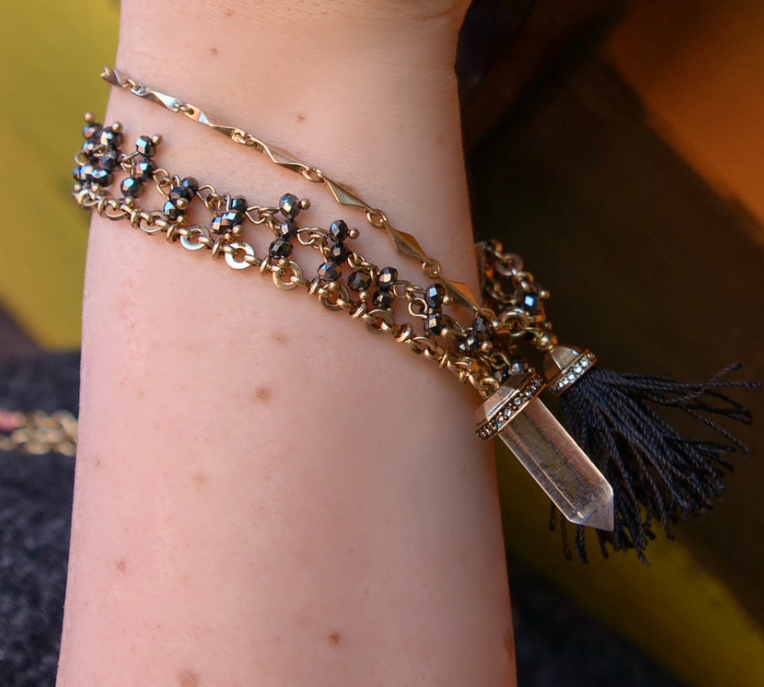 The next piece is this STUN-NING gold and pink tassel charm necklace. It pairs so well with the above bracelet!
LENGTH: 28 inch long, 2 inch extender, 2 inch tassel
This adorable charm necklace features a nylon pink tassel, white quartz crystal, small gold heart and small pink ball charms. They are placed in an open circle pendant and gold plated chain.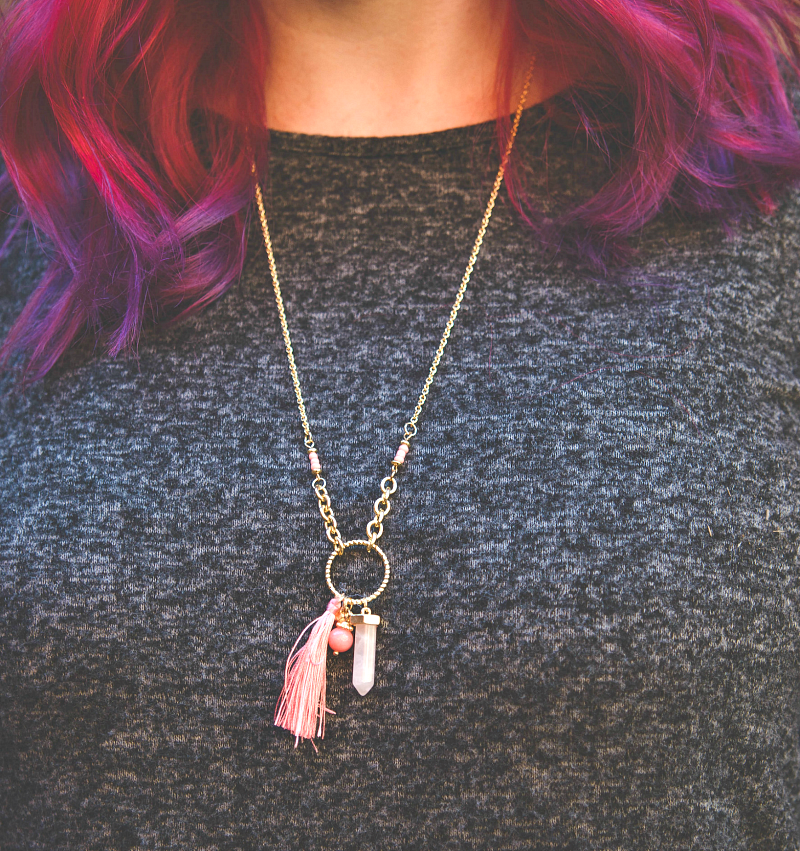 This piece would be great to layer with or wear on its own. I can't wait to wear it with a white or pink top! Shop this piece here and use code LoveForLacquer15 for 15% off!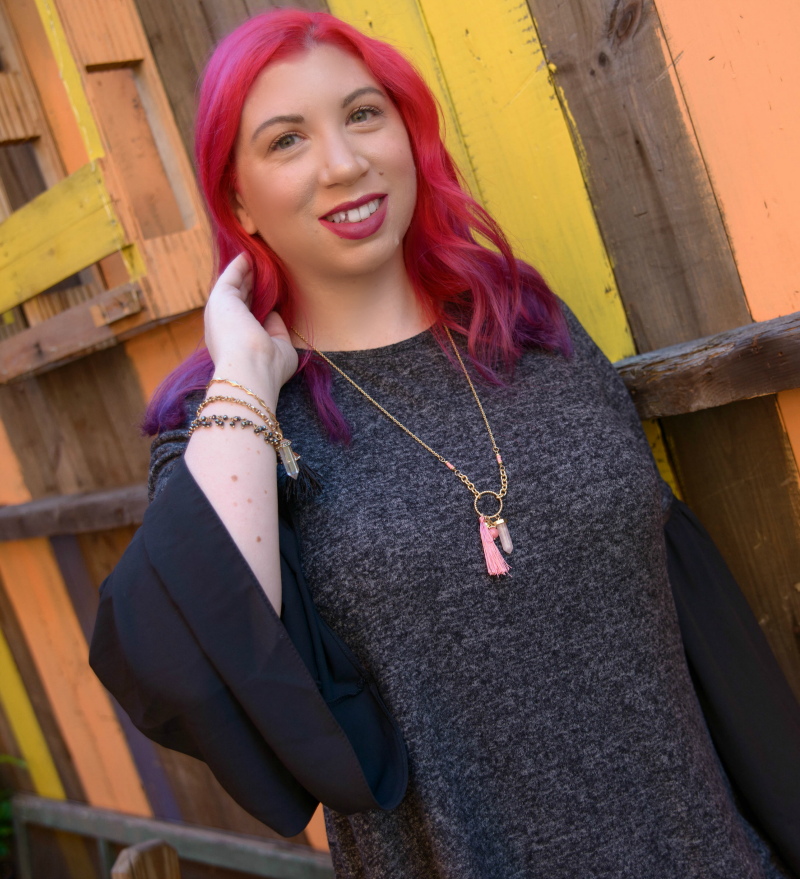 I'm so in love with this shop and can't WAIT to check out their Holiday pieces. These would make a great gift for someone in your life this Holiday season (Or if you just want to #TreatYoSelf) With orders 425 & up, you will receive FREE SHIPPING. Now THAT is something to get excited about! Check out everything 7 Charming Sisters has to offer here and don't forget to use LoveForLacquer15 to get 15% off!
*This post has been sponsored by 7 Charming Sisters. All opinions are 100% my own*