This is a sponsored blog post written by me on behalf of Olay. The opinions and text are all mine.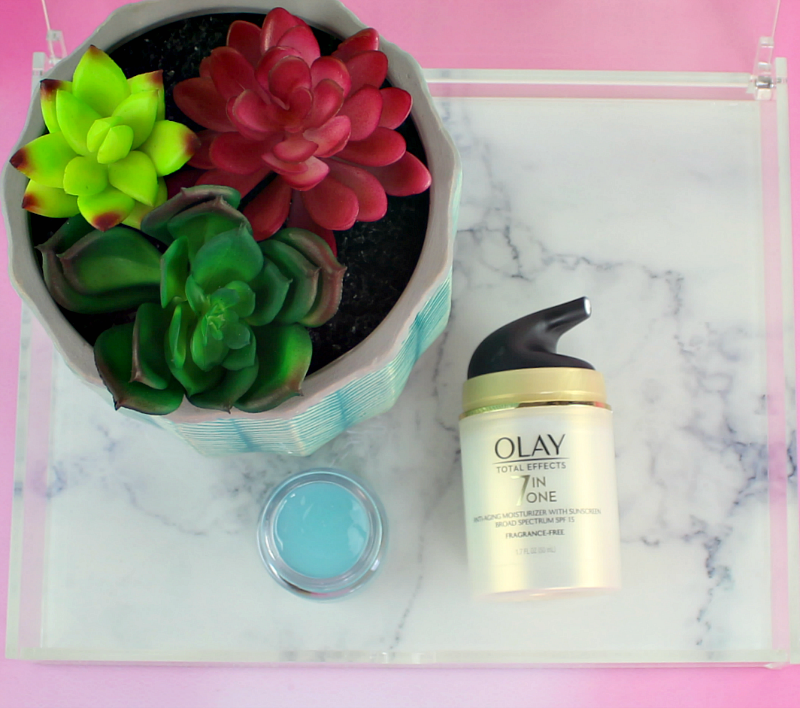 If you are a Facebook follower of mine, you saw a few weeks back I announced I was partnering with Olay to take the Olay 28 Day Challenge.  In those 28 days, I went ahead and replaced my moisturizer and eye cream with the Olay Total Effects Moisturizer with SPF 15 and Olay Eyes Deep Hydrating Eye Gel and documented the experience for you all. You don't need to spend massive amounts of money on skincare products for them to give you amazing results – and I'm here to prove that to you!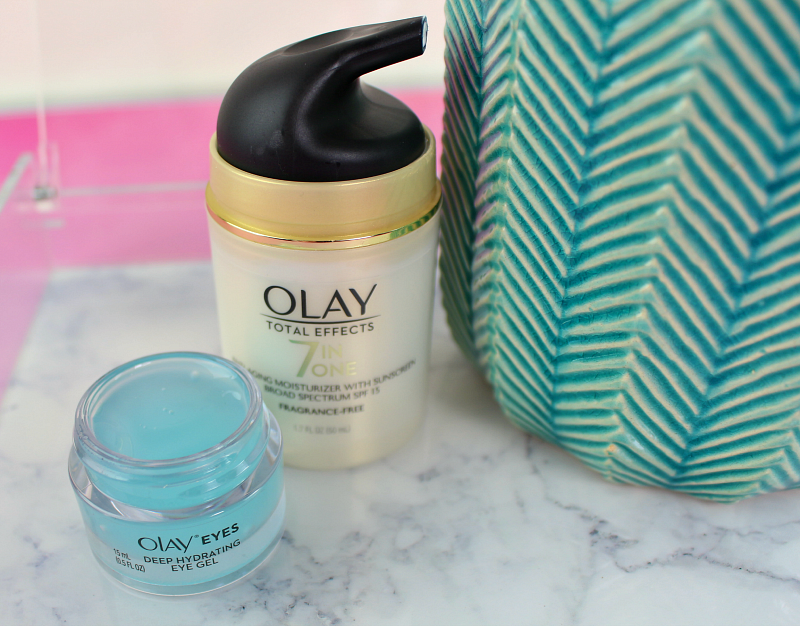 I was taught at a young age how important it is to take care of your skin & your body. Drink plenty of water, stay active and make sure to wash your face twice a day both morning and night. These daily habits have stuck with me for years. Since I've been getting older and am now a mom in my mid-30s, I want my skincare routine to be simple, affordable and extremely effective. I have always been a fan of Olay products and continuously go back to using them because they WORK and are perfect for incorporating into my busy lifestyle.  Olay delivers products that provide a multitude of skincare benefits, so I don't have to use 7-8 products each day and I can use that extra time to spend with my child.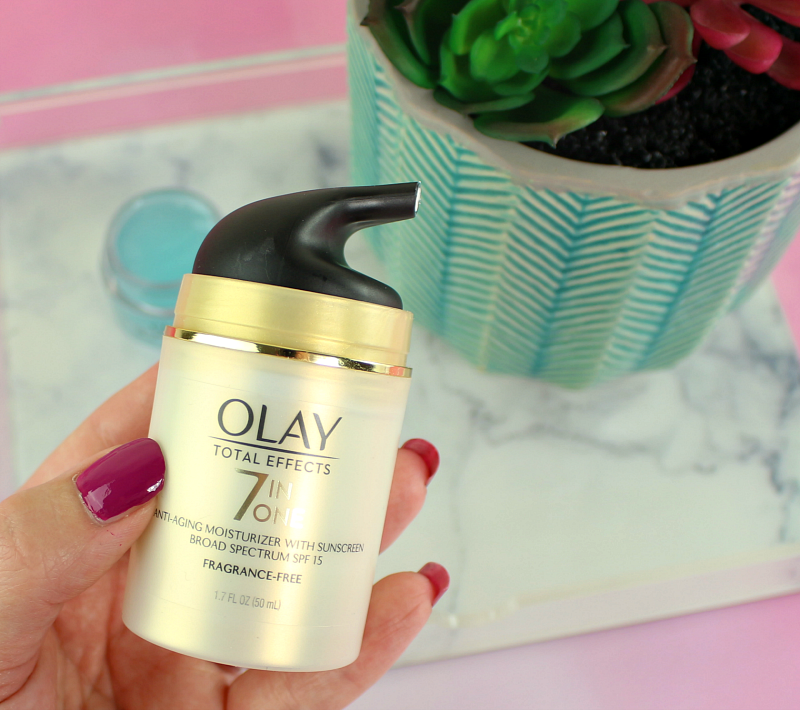 The first product we're going to chat about is the Olay Total Effects Moisturizer SPF with 15. If you're looking for a moisturizer that does it all, look no further. This all-in-one product has replaced several steps in my skincare routine as it contains all the benefits of 7 products combined into one. Some benefits include:
Brightening
Refining pores
Targeting my age spots
Smoothing out my skin
Since my skin gets drier during the colder months, this moisturizer has been a lifesaver. It doesn't feel greasy or heavy on my skin and absorbs quickly. I have noticed a difference in my complexion since I have begun using this. My skin tone has evened out and looks so much clearer.  All it takes is two pumps a day to have younger, healthier skin.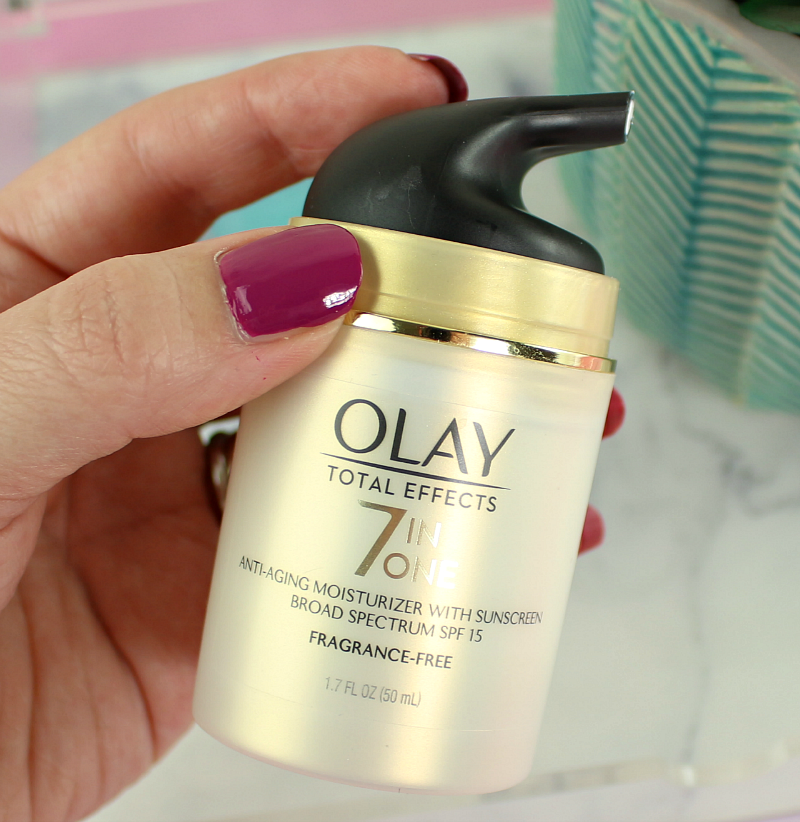 Next, I have been using the Olay Eyes Deep Hydrating Eye Gel.  For all you moms out there with tired eyes, this product is for you! The hyaluronic acid formula instantly hydrates tired eyes for a wide-awake, refreshed look.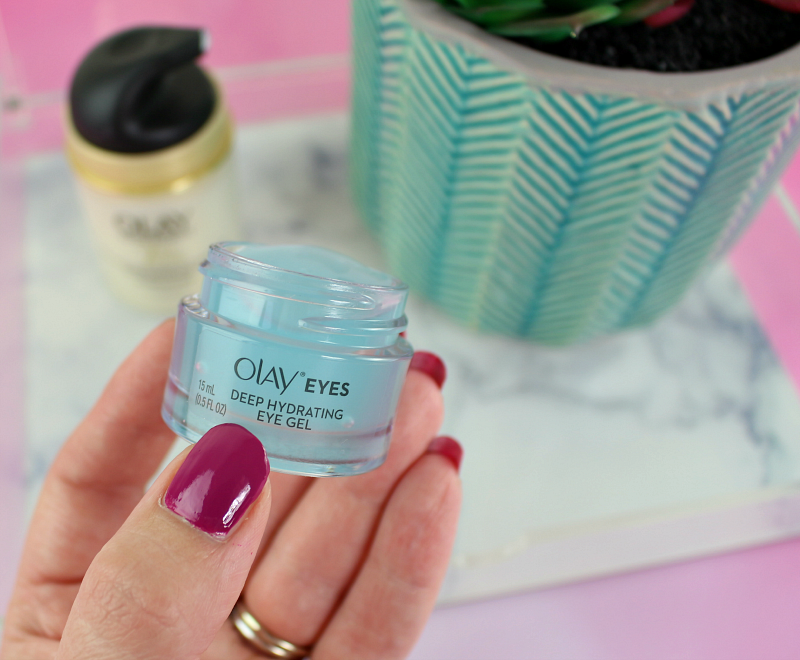 The cooling gel helps to hydrate and plump the delicate skin under your eyes which is where fine lines first appear. It is supercharged with hyaluronic acid, peptides, pro-vitamin B5, witch hazel and cucumber extract that will give your skin the long-lasting hydration it deserves. When I'm dragging in the morning, I put a few dabs under my eyes, and I look like I have slept for days.  I swear it's like coffee for your eyes!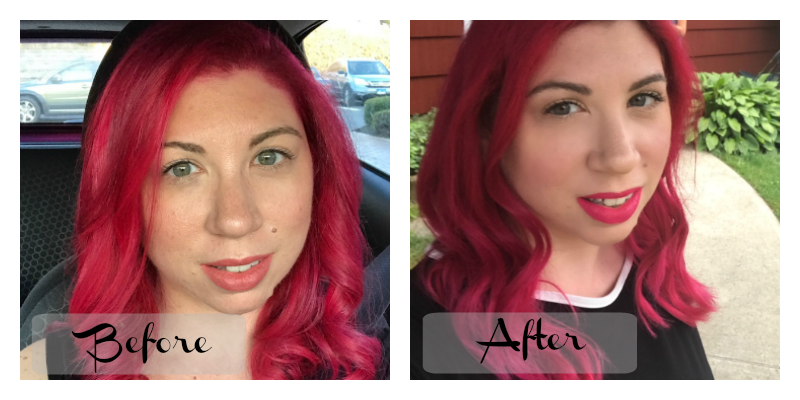 By using both products in conjunction with drinking plenty of water, my skin has looked better than ever.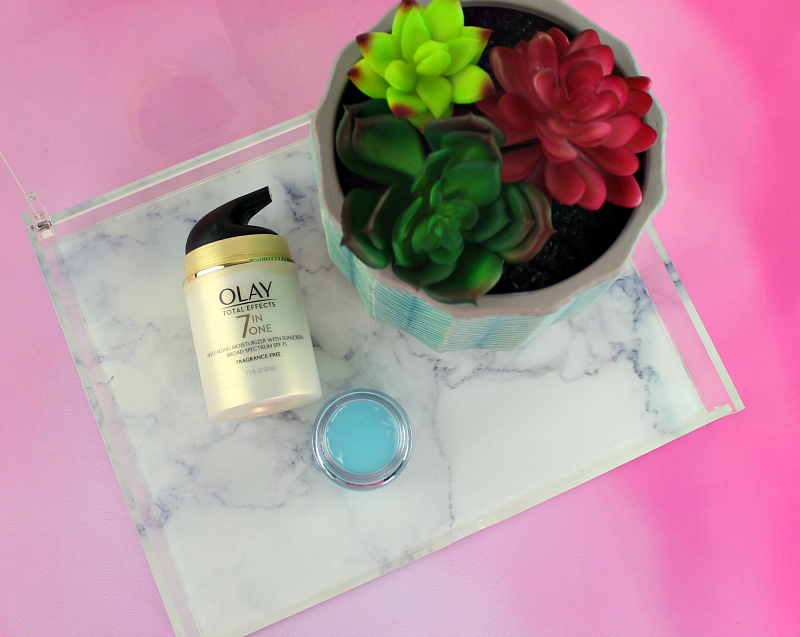 I highly encourage you to take the Olay 28 Day Challenge for yourself. In just 28 days, your skin will look & feel visibly healthy. I have been getting so many compliments on my skin lately and it's because I have incorporated these 2 products into my routine. I feel more confident in going out with no makeup & a fresh face again!
You can find out more about your personal skincare routine by checking out the Olay Skin advisor here
All you have to do is snap a selfie, upload & The Olay Skin Advisor will analyze your five aging areas with over 99% precision! After a few basic skincare questions are answered, it will then tell you your skin age and product recommendations. It's absolutely genius!
With the Olay Skin Advisor, you can take beauty into your own hands. The Skin Advisor relies on artificial intelligence and proprietary deep learning technologies to analyze your personal skincare needs.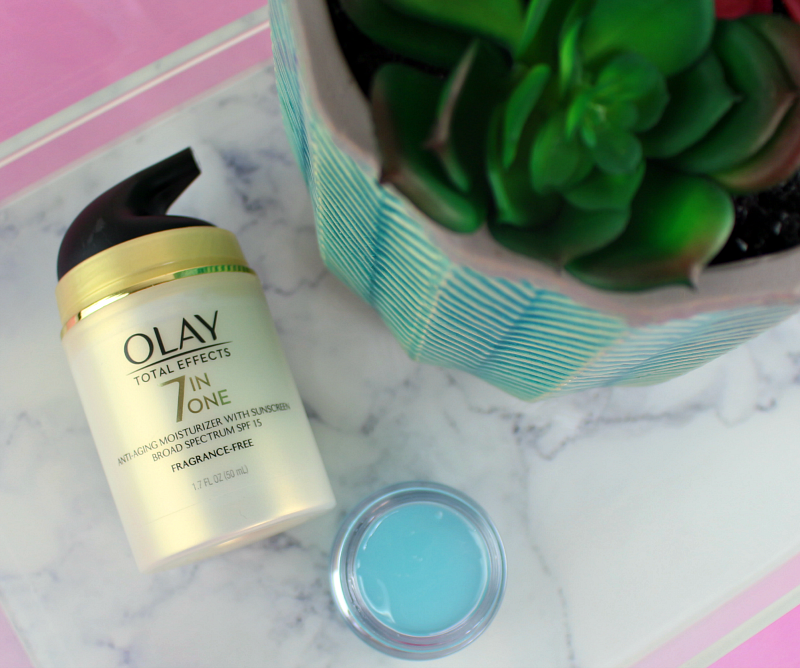 Head to olay.com and use this coupon: 28DAYS8836 for $40 off your purchase. There is a limited quantity so act fast!
This is a sponsored blog post written by me on behalf of Olay. The opinions and text are all mine.