I received compensation from Dr. Scholl's® to write this post. All opinions are entirely my own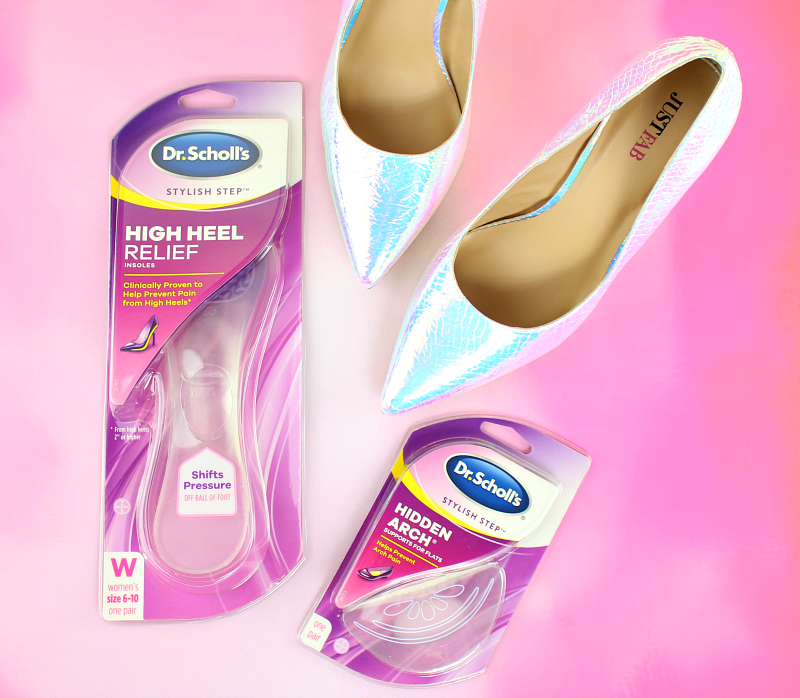 New York Fashion Week has officially invaded the big apple. Between the exclusive events, runway shows, and all of the social media coverage, it's the largest and most exciting event for photographers, models, fashion bloggers & editors. You definitely want to make sure you look your best and are comfortable as well – It's a LOT of walking, standing & posing for photos. Today I'm going to share how I'm prepping my footwear so I can rock Fashion Week like a boss.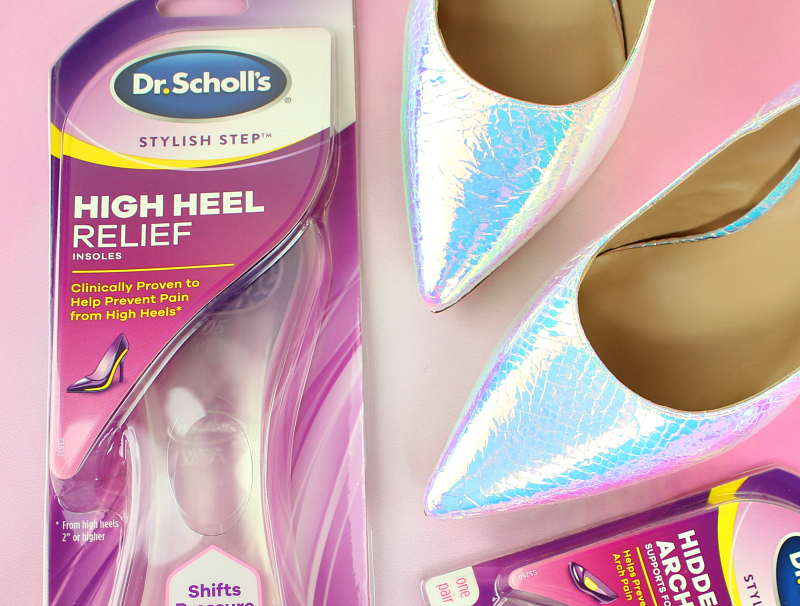 Are you ready to wear the hottest new heels without the pain that often accompanies them? I know I am! I got these heels a few months ago and hadn't worn them yet because they were terrible on my feet. When I discovered Dr. Scholl's® Stylish Step™ High Heel Insoles at Target, I knew I had to give them a try. They provide all-day comfort in heels 1.5″ or higher and have a discreet, slim design that won't make your shoes feel tight. I love that the ultra-soft gel arch shifts pressure off the ball of your foot – making it easier to walk through the streets of NYC.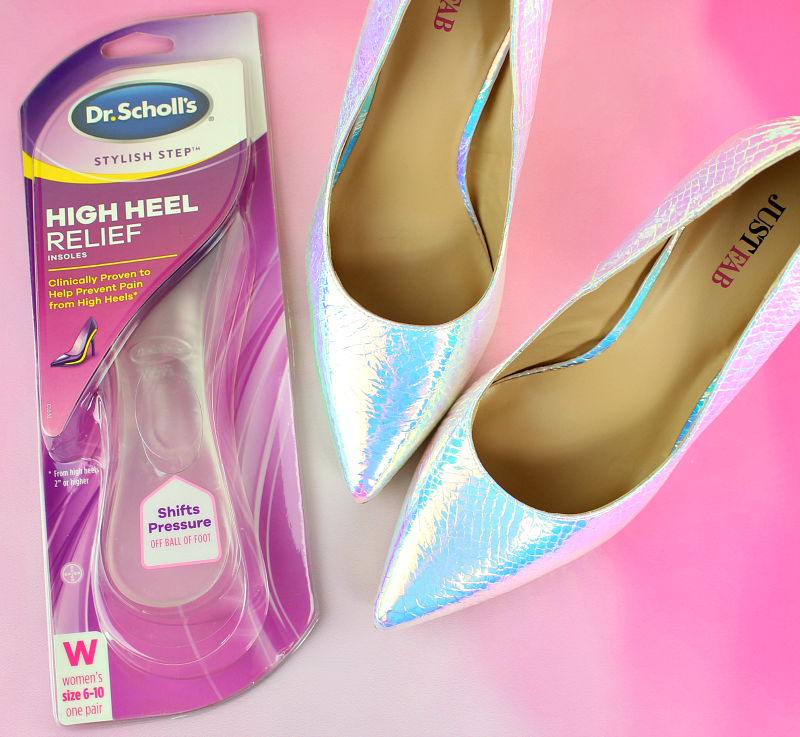 The inserts are incredibly easy to use. Make sure the inside of your heel is clean and remove the plastic backing. On the insole, it tells you which way to apply. Make sure you line up the heel portion with the back of the shoe and raised arch within the inner edge of the shoe.
Voila! You are ready to strike a pose! Make sure to replace the insoles after six months or after the first sign of wear.
High heels, not your thing? No problem! I also came across the Stylish Step™ Hidden Arch for Flats. I always have a pair in my purse when I travel to NYC, so these are going to be perfect to insert into my flats.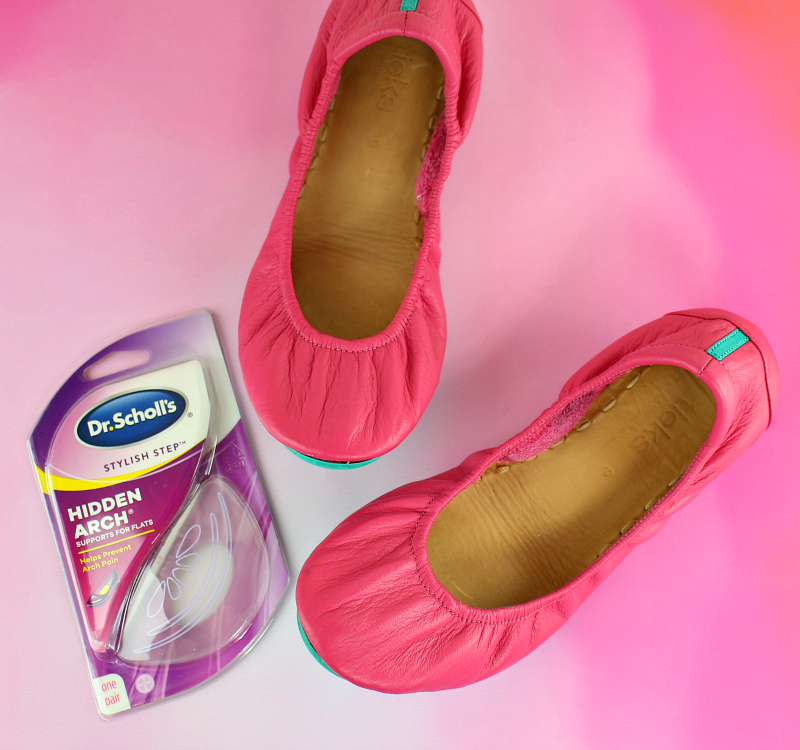 I adore my flats, but sometimes I just don't get the arch support I need – especially being on my feet all day. The Stylish Step™ Hidden Arch for Flats insoles provide discreet, comfortable and superior support to help prevent arch pain.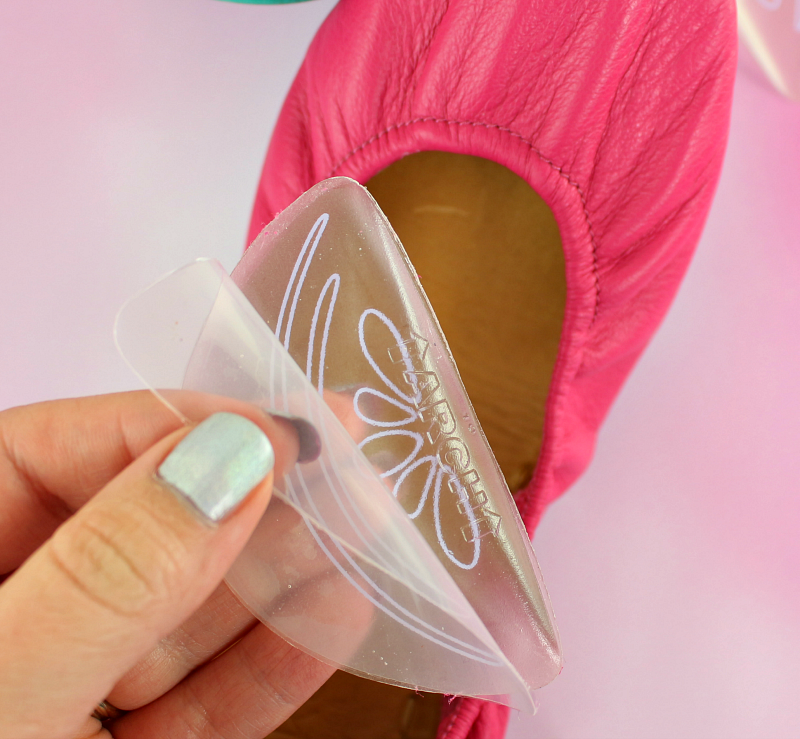 They fit comfortably in your favorite pair of flats and have discreet cushioning. You can also reposition them as needed, so they fit under the natural arch of your foot.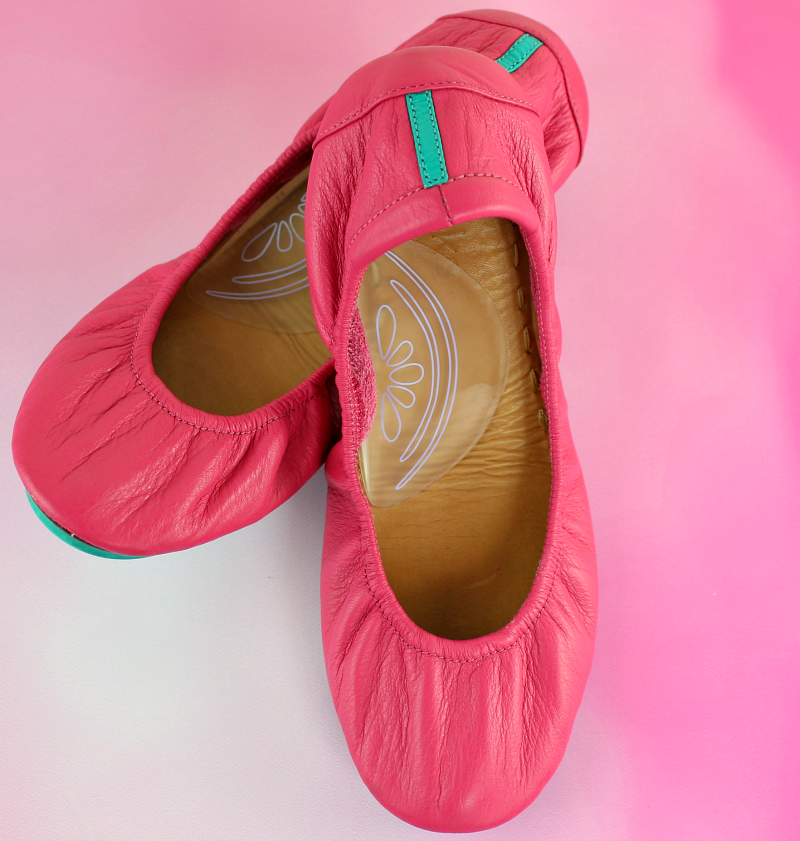 Dr. Scholl's Stylish Step™ line of insoles provides all-day comfort so you can move in your favorite heels or flats for longer and not have to miss out on a single runway show or after party. You shouldn't have to sacrifice comfort for glamour! You were born to move with confidence!
Check out the entire Stylish Step™ line at your local Target in the healthcare aisle near the pharmacy and don't forget to claim 10% off with Cartwheel! Find out more here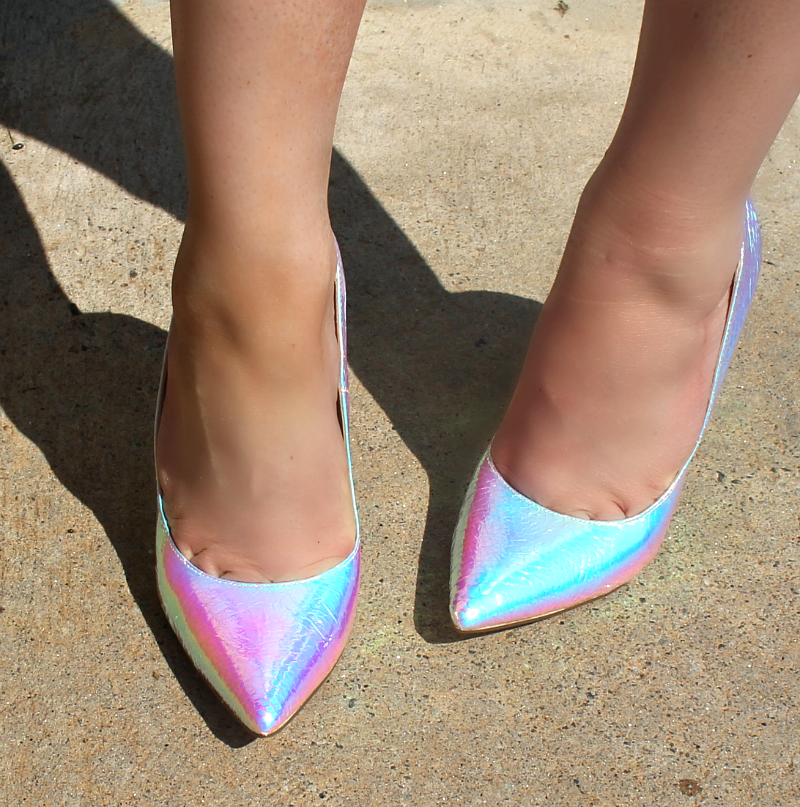 I received compensation from Dr. Scholl's® to write this post. All opinions are entirely my own