*This post has been sponsored by Summer's Eve. All opinions are my own*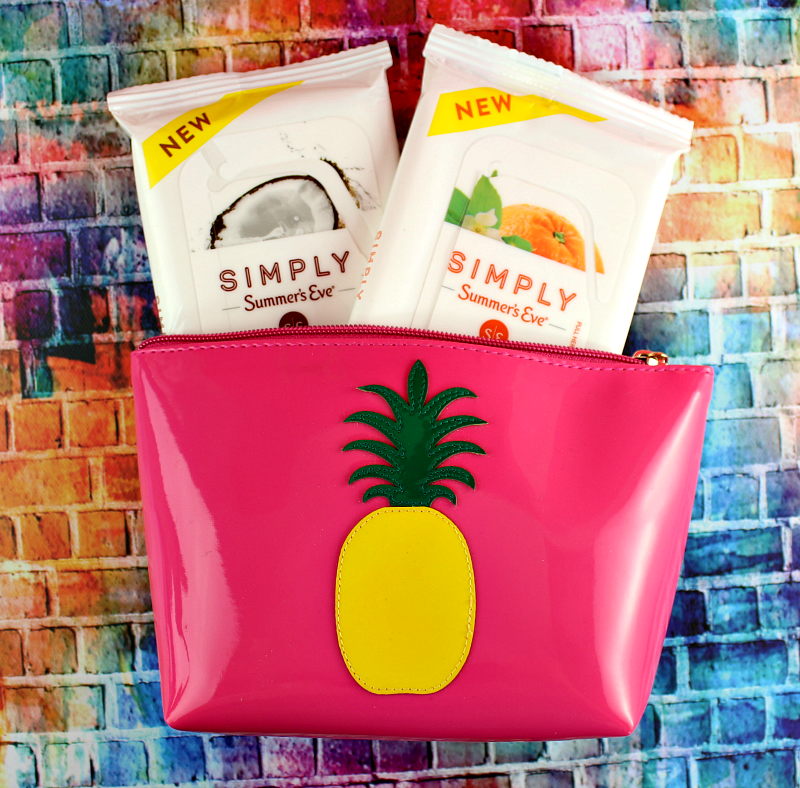 As a working mom on the go, my life is full of traveling, multitasking and everything in between. I'm always traveling for work whether it be to Vegas or NYC.  There is never a dull moment so when I get the chance to try out a product that makes me feel fabulous and is good for my body; I'm all about it.  Shout out to all of my busy mom's & jet setters, the new Simply Summer's Eve™ line is going to be number one on your packing list this Summer.
The Cleansing Cloths are extremely convenient and perfect for traveling. There are several different varieties and sizes, so you are bound to find one that fits your traveling lifestyle needs. The 24-cloth pack is perfect for sticking into your carry-on luggage or even in the glove compartment of your car so you can stay fresh anytime, any place!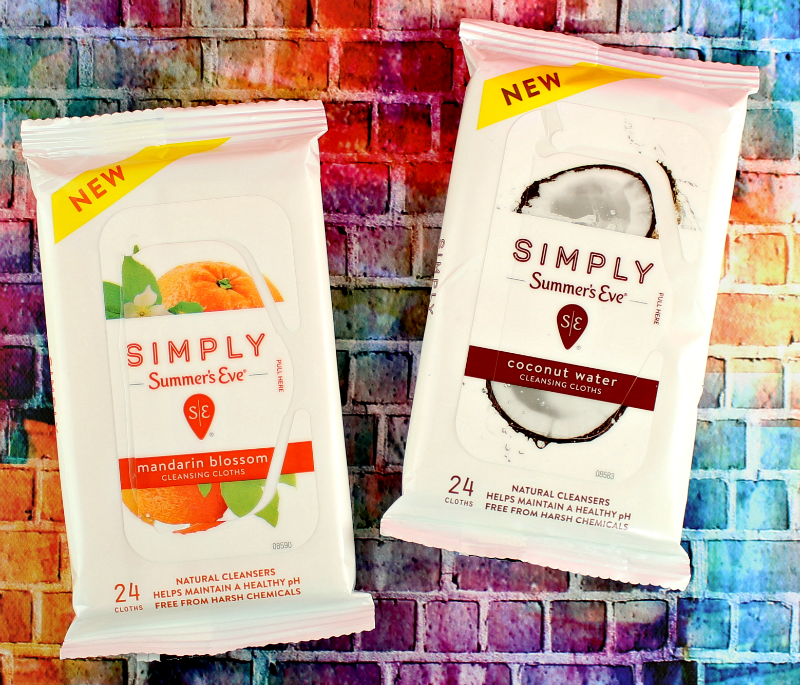 My personal favorite is the individually wrapped cloths that also come in both Mandarin Blossom & Coconut Water. They are small but MIGHTY! If you are looking for a convenient and ideal product to pop in your makeup bag while traveling for a quick refresh, look no further. Nothing feels better than a quick cleanse after a long plane ride or road trip. Gently wipe, discard and enjoy the freshness!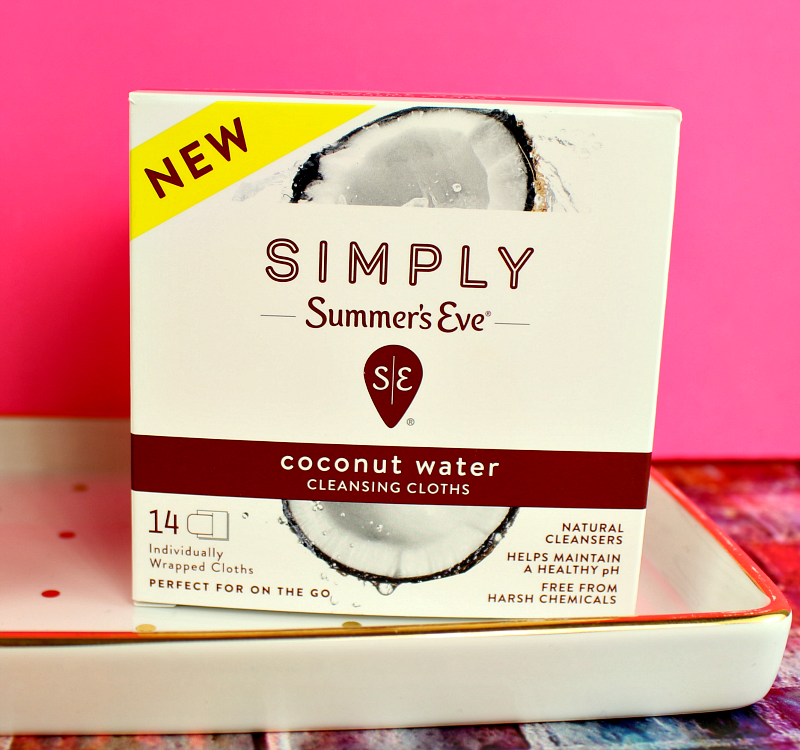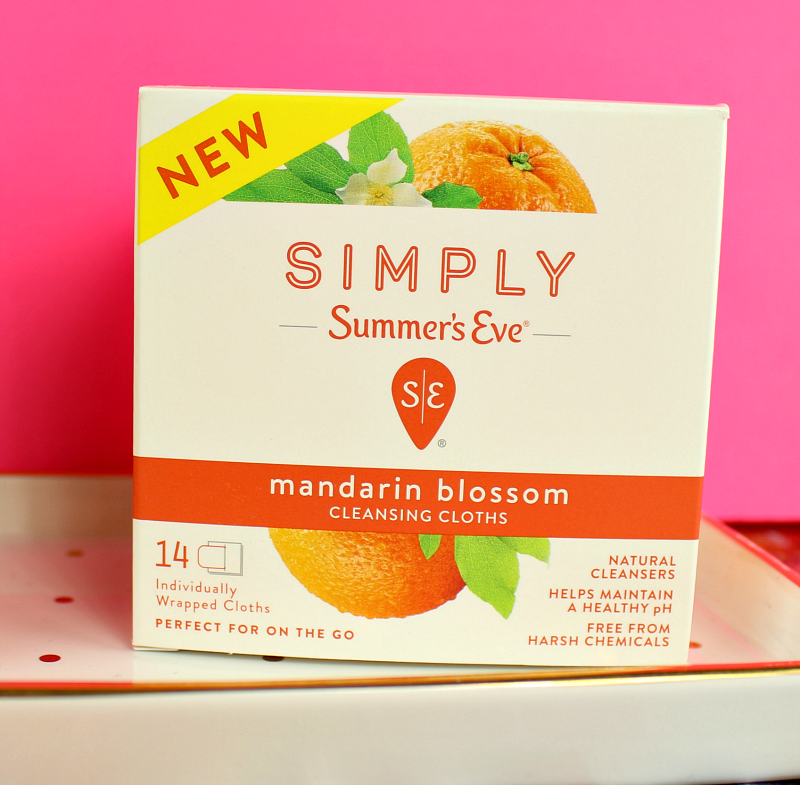 Even if you aren't taking a vacation soon, I find they are perfect for everyday usage. I had taken my son to an amusement park just last week, and as you can imagine it was hot & sticky and all I wanted to do was just take a hot shower and clean my body. Luckily, I had thrown some of the Coconut Water individually wrapped Cleansing Cloths in my purse and used them frequently every few hours so I could enjoy my time spent and not be self-conscious about any odors. They were truly a lifesaver, and I will probably never go to the amusement park again (or anywhere for that matter) without them.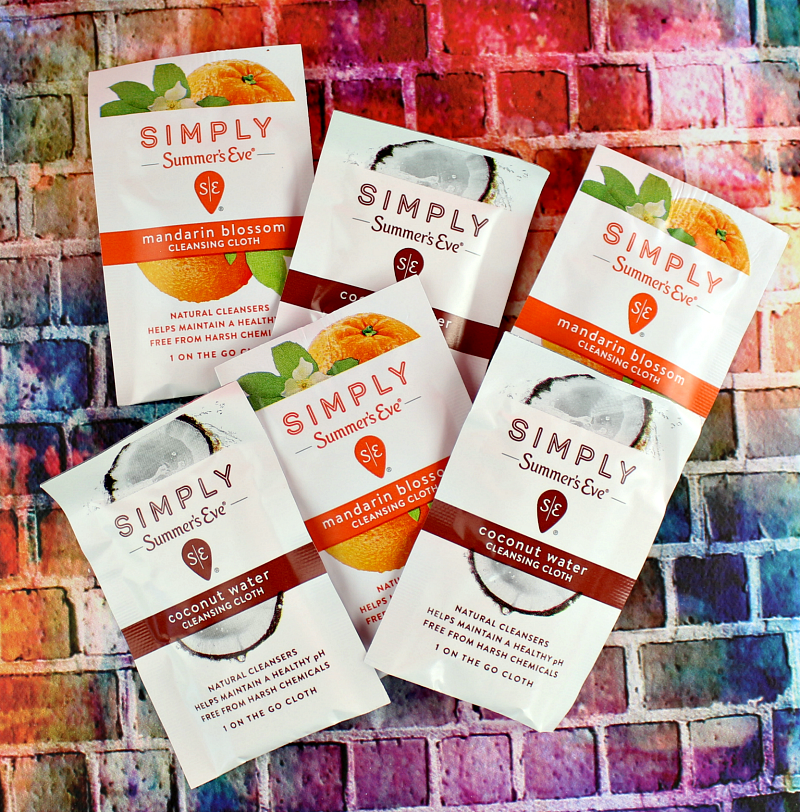 So what makes Simply Summer's Eve™, unlike the rest? Both the foaming wash and cleansing cloths gently cleanse away the bacteria that can cause odor without leaving any gross residue. Most importantly, they are made with simple ingredients, free of harsh chemicals, dyes, alcohol, and parabens- which is amazing. It puts my mind at ease that I can feel good about what I'm putting on my body and know that after a long trip, I don't have to worry about feeling self-conscious about any odors.  The line is infused with botanical extracts, and the products work naturally with your body to help maintain a healthy pH.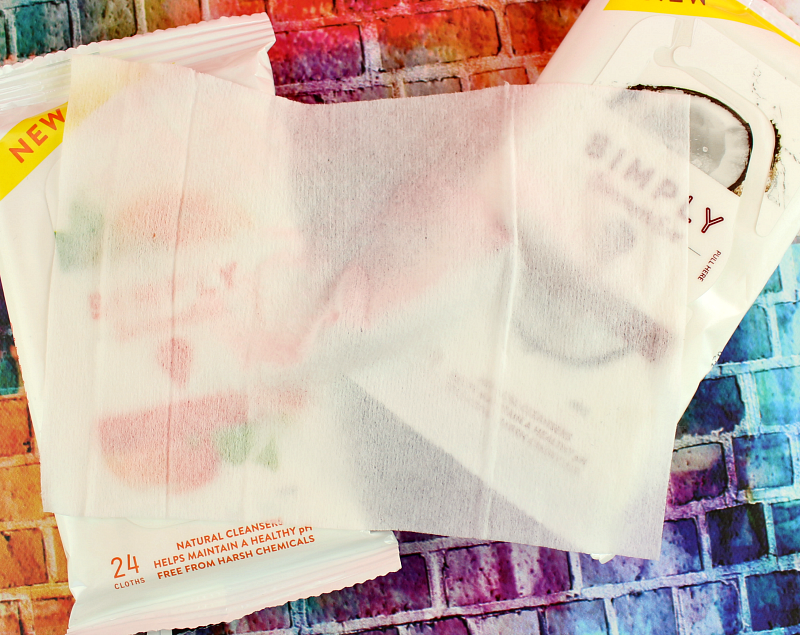 The Cleansing Cloths are not too wet, but not too dry either. I find that they are super durable and aren't the kinds of cloths that when you are wiping, they instantly fall apart in your hands. There is nothing worse! They are thick and strong and hold up when you are cleansing yourself.  (Remember – don't flush these!) For me, while doing a daily wash, I like to mix two of the scents. I will use the Coconut Water first for the initial cleanse and then I use Mandarin Blossom just to give a final wipe through. Plus, the two scents mixed is amazing.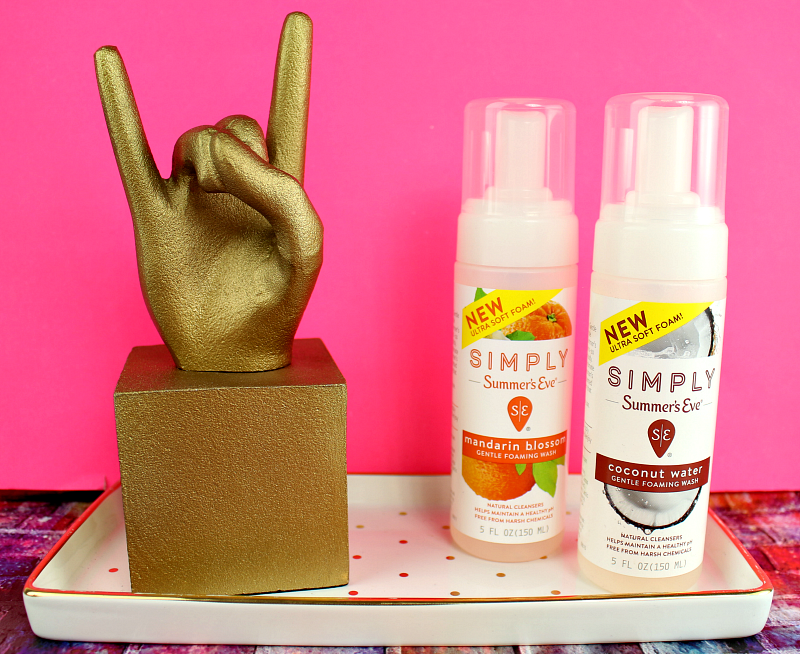 One thing I love doing after settling into my hotel room is relaxing in a long, hot bath or shower. Being cramped up in a car or a plane isn't on the top of my fun list, so I always like to freshen up before heading out for dinner or an event.  Besides the Cleansing Cloths, in my suitcase, I always like to pack a bottle of the Simply Summer's Eve™ Gentle Foaming Wash.  The Gentle Foaming Wash is truly where it's at. Summer's Eve ® totally stepped up their game when they created the foaming formula. In my hand, I use about one a half pumps and apply directly to my wet skin.  When I first used the Gentle Foaming Wash, I was shocked at just how soft the foam was. It lathered up right away, and because it didn't leave any residue behind, it was super easy to rinse away. If you have sensitive skin, the Foaming Wash is gentle enough to use every day. My skin is very sensitive, and I have not had any issues at all.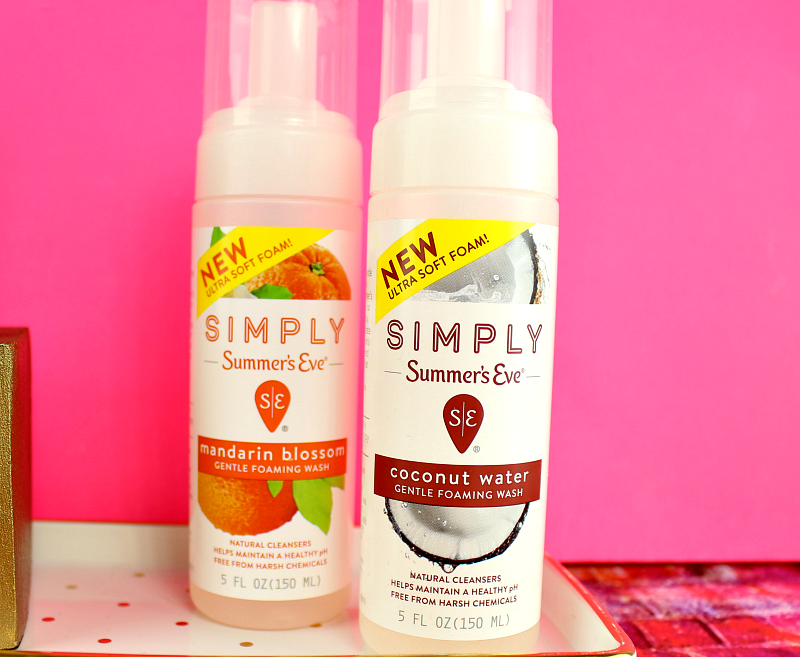 It doesn't matter if you prefer taking a long hot bath or shower while lathering up and rinsing away odor-causing bacteria with the Simply Summer's Eve™ Gentle Foaming Wash or if you need to simply wipe away a sweaty long travel day with the Summer's Eve ® Cleansing Cloths, there is no better feeling than being clean and refreshed when you're on the go and away from home.  Learn more about the Simply Summer's Eve™ line here.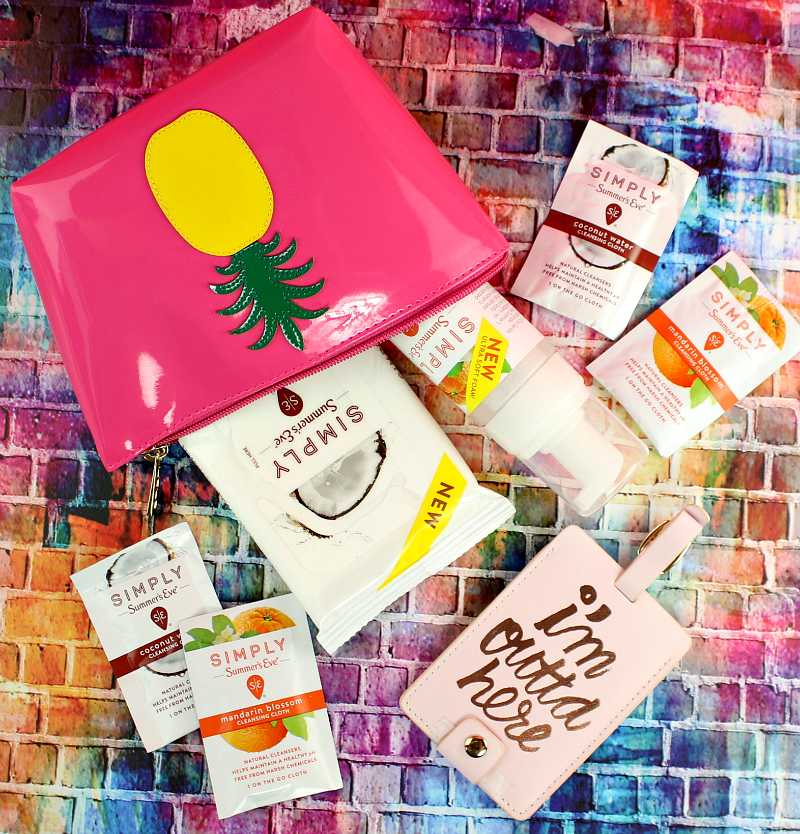 *This post has been sponsored by Summer's Eve. All opinions are my own*