Doing yoga at the beginning or end of my day has really gotten me through some tough times happening in my life. It gives me the extra boost of energy I need and just calms my nerves down for the day. Today I'm sharing with you, my 5 yoga essentials, a sneak peek at what my yoga mat looks like and how I don't let having my period stop me from embracing my inner zen!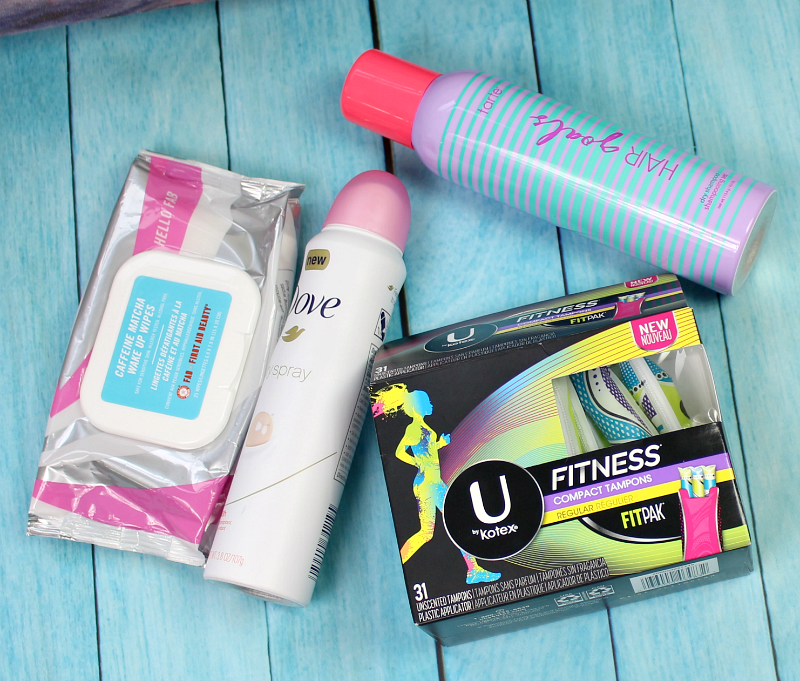 U By Kotex Fitness Compact Tampons: This new collection that consists of both pads & tampons,  is specially shaped to fit and flex with your body. It has been uniquely created for  all types of exercise.  The U by Kotex Fitness product offers the comfortable protection that stays in place—so you don't have to! Whether you love to run, kickbox or do yoga, you never have to worry about your period getting in the way when you're working on your fitness! Visit your local Walgreens to purchase the Fitness line and save by using your Walgreens card! For more info on the Fitness line, go here and build your own fitness pack!
2. tarte Hair Goals Dry Shampoo: Sometimes your hair needs a bit of a refresher and I have been loving this new dry shampoo from Tarte! It absorbs dirt, oil & sweat and gives it the va va voom you're looking for. Shop here.
3. First Aid Beauty Caffeine Matcha Wake Up Wipes: Not only is the packaging adorable, but I love the added caffeine boost. These facial wipes are enriched with superfood matcha green tea to remove dirt, excess oil, and makeup all while hydrating & reviving your skin. Shop here
4. Dove Beauty Dry Spray: This dry spray is great to apply before & after your yoga session. It leaves you feeling refreshed and gives you 48-hour odor protection. Shop here.
5.  Hair Ties: I was recently sent these adorable leather bow hair ties from FROMM Beauty. They are made from genuine pebbled leather and won't tug or leave indents in your hair. Plus, they make a great fashion accessory when wearing them on your wrist! Shop here.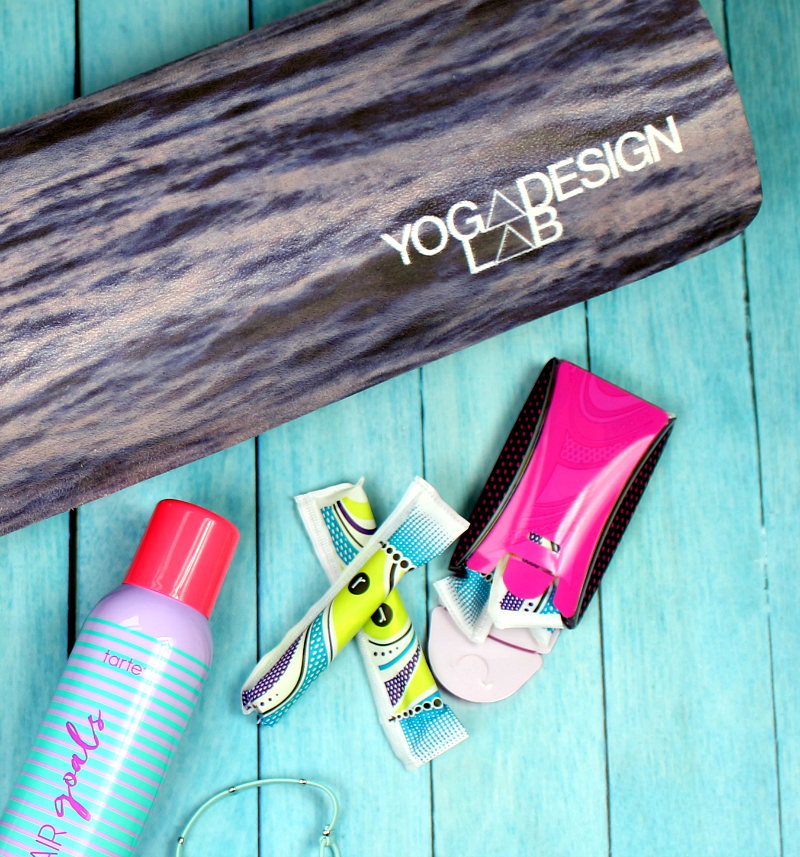 And for those of you who want a sneak peek of my Yoga Mat, here you go! It's from Yoga Design Lab and is in the Horizon print. It has sueded microfiber (which is made from recycled plastic bottles) which is bonded to a natural tree rubber base gives you the sweaty grip of a towel and the cushion of a yoga mat. It's SO pretty and I love using it! Buy here
What are your yoga or gym bag essentials? Namaste!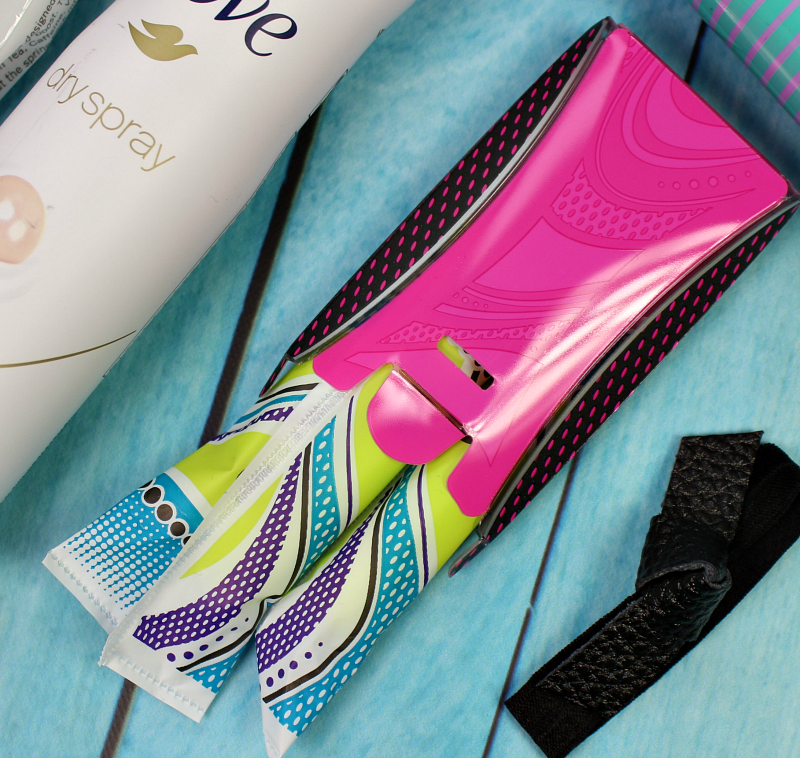 *This post also contains affiliate links*