PR Sample / Affiliate Links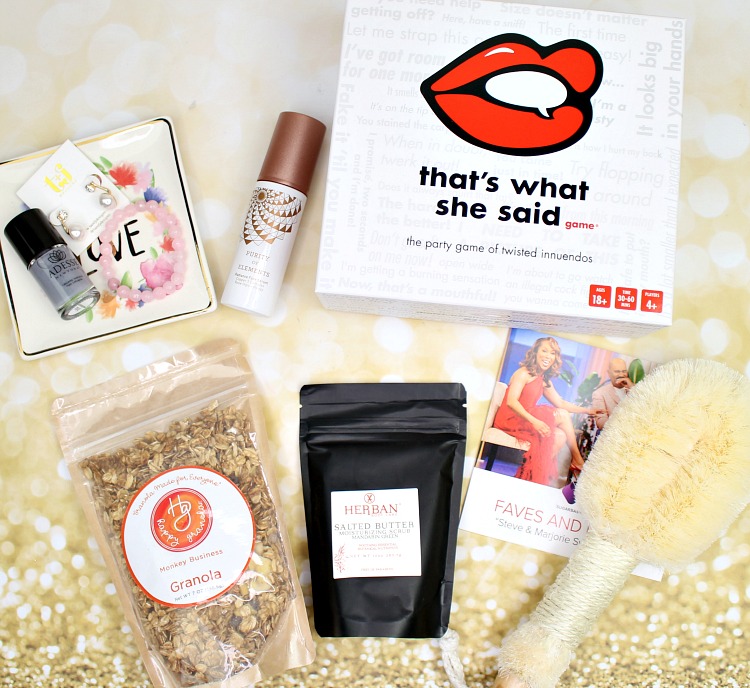 I love getting subscription boxes in the mail. It's like Christmas every single month and I'm always so excited to see what's inside. I was recently introduced to Sugarbash and am so excited to bring another unboxing on my blog again.
When you sign up for Sugarbash Faves and Raves, every other month you will receive a box of carefully selected full-size products which curated by radio-host Shirley Strawberry. This box was also curated by Steve & Marjorie Harvey. Let's take a look!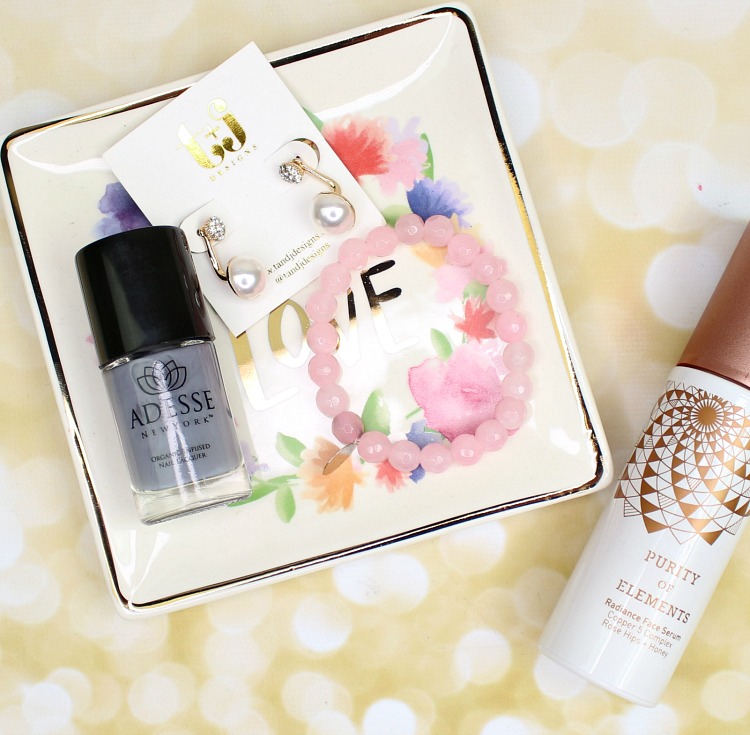 Adesse Organic Infused Gel Effect Nail Lacquer: $18 – In the box is the shade Irina which is a gorgeous dove-gray, long-wearing, chip-resistant polish that gives nails the "plump" look of a gel manicure without the need to dry under a LED light.  You can use code SUGARBASH for a 20% off discount and free shipping in the US at www.adesseny.com
T&J Designs Pave Pearl Ear Jacket Earrings: $34-  How gorgeous are these?! These pave crystal studs have a resin pearl drop backing that you can wear as an ear jacket. Use code TJSUGARBASH through the end of January 2017 for 20% off your purchase of $50 or more! www.tandjdesigns.com
Mahana Crystal Gemstone Bracelet: $40-  I'm in love with this bracelet (and the color!) The Mahana pieces are made with crystal gemstones, sourced from all over the world. These healing stones give the wearer strength and stability in times of change and provide guidance and clarity in difficult situations. The colors of the bracelet will vary from box to box. You can use code SUGARBASH for 30% off your purchase at www.mymahana.com
Purity of Elements Radiance Face Serum: $75-  This face serum goes on smooth and leaves the skin dewy and supple. It's infused with a proprietary blend called Copper 5 Complex and helps to restore balance, hydration and addresses key signs of aging skin. Can't wait to add it into my skincare routine! Use code SugarBashSerum for 40% off at www.purityofelements.com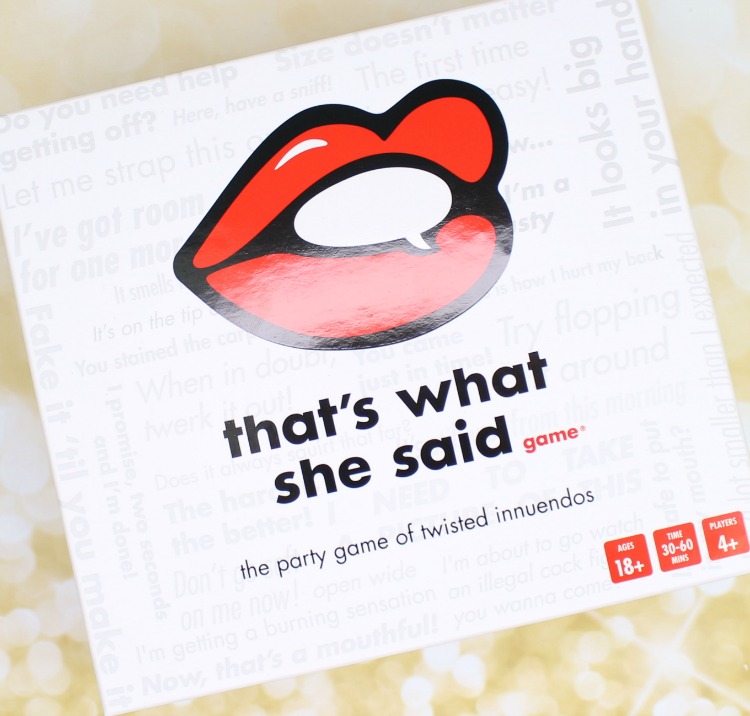 "That's What She Said' Game: $24.99-  I am definitely most excited about this game being in the box! It's the perfect game to bring with you to a party, especially with it's twisted innuendos. You can buy yours here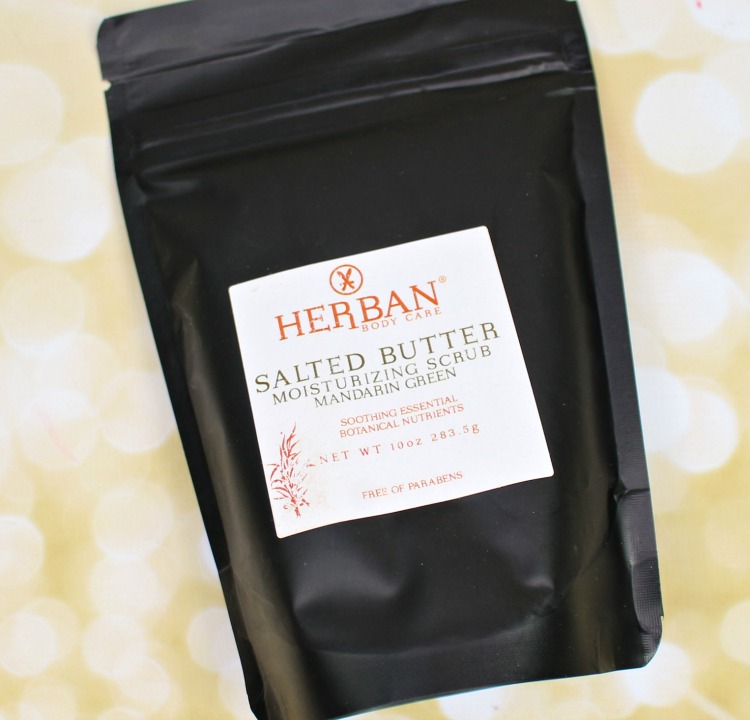 Herban Salted Butter Body Scrub: $32- This body scrub is natural, vegan and 100% handmade. It's great for exfoliating and has all-day, shea-butter moisture. Use code GIVEMEMORE for 25% off for a limited time on www.herban.net
Happy Granola "Monkey Business": $12.99- I love a good granola and this one is no exception! Filled with banana chips and chocolate chips, it's the perfect snack to satisfy your sweet tooth during the day. Find it at www.eathappygranola.com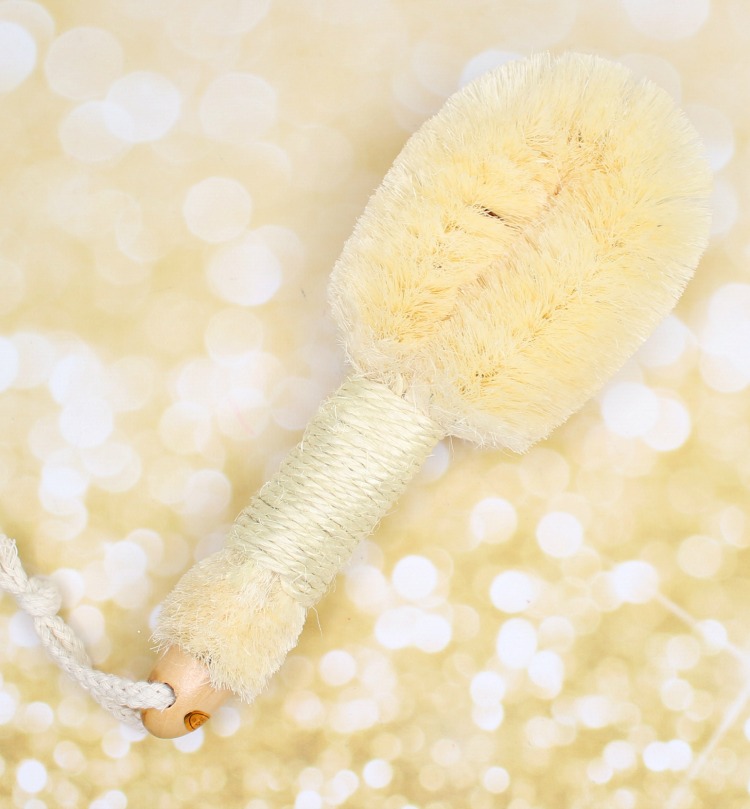 Purity of Elements Natural Sisal Dry Body Brush: $5.99  Say bye-bye to dry skin! This brush removes dead skin, boosts circulation, and increases lymphatic drainage for optimal detoxification. Use code SugarBashDryBrush for 40% off at www.purityofelements.com
Overall, I'm pretty happy with the latest Sugarbash box! I will definitely use a TON of the items I received and maybe even repurchase some! Have you tried Sugarbash before?
Subscribe: http://www.sugarbash.com/ (Use code NYE17 to get $5 off!)
Social Media: Facebook | Instagram | Twitter
*Provided for an honest review. All opinions are my own. Contains affiliate links*