After I get Rylan up and ready for school in the morning, I'm exhausted. It's always the same conversations – eat your breakfast, chew faster, turn off the iPad, brush your teeth, put on underwear etc. And by the time he is out the door and on the bus, I'm ready to go back to bed. If it was only that easy! After using all of my energy up on my 6-year-old, I barely have time to get myself ready and have breakfast. Luckily, I discovered belVita breakfast biscuits at my local Walmart in the cracker aisle.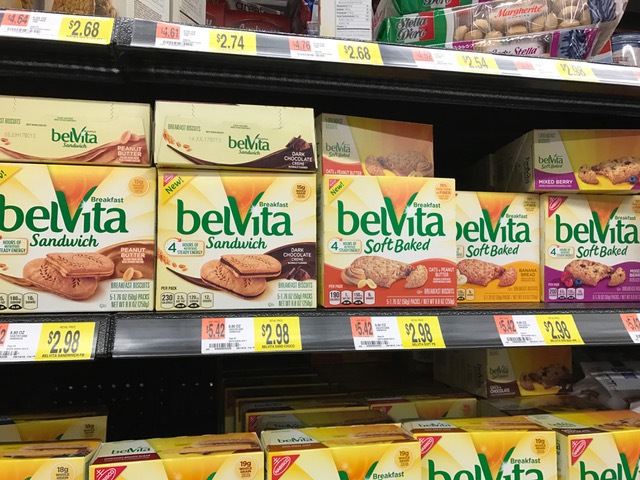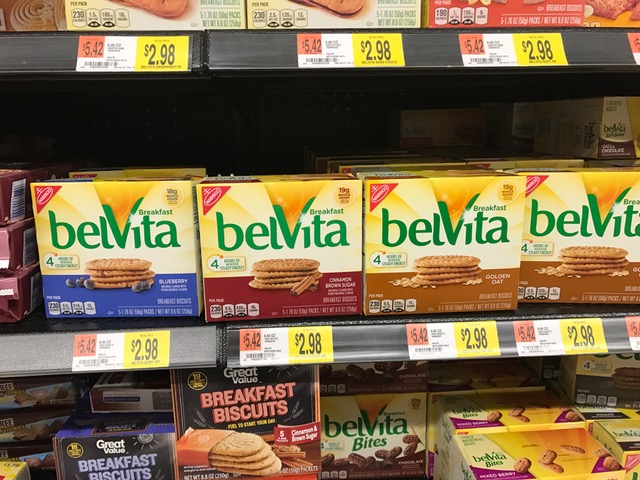 belVita breakfast biscuits come in a variety of flavors – all yummy! The top picks in my house are the belVita breakfast sandwiches in strawberry yogurt and vanilla yogurt.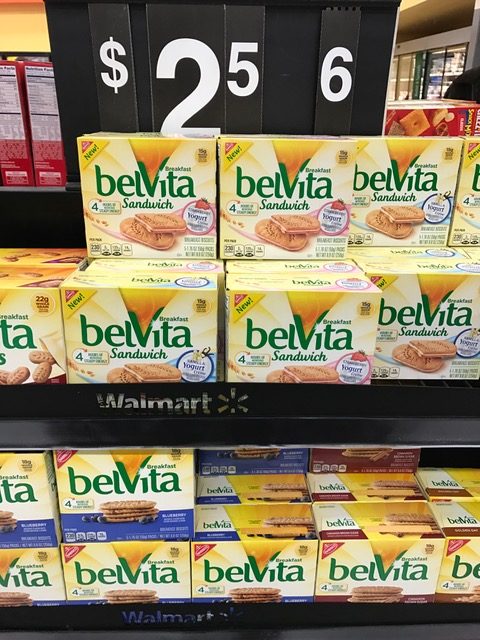 belVita biscuits offer 4 hours of steady energy, when combined with 1 serving of fruit and 1 serving of milk.  That's pretty awesome – especially when I have to work long hours as well! I love that I can just grab a pack of these and eat it on the go or stash a few in my car or in my purse.
Head into your local Walmart and pick up belVita biscuits for yourself! Try flavors such as toasted coconut, blueberry or biscuit bits in cinnamon brown sugar. If you download the IBotta app you can save $0.50 off of any belVita Breakfast Biscuit product until February 3rd 2017.
Have you tried belVita breakfast biscuits? Which one is your favorite?