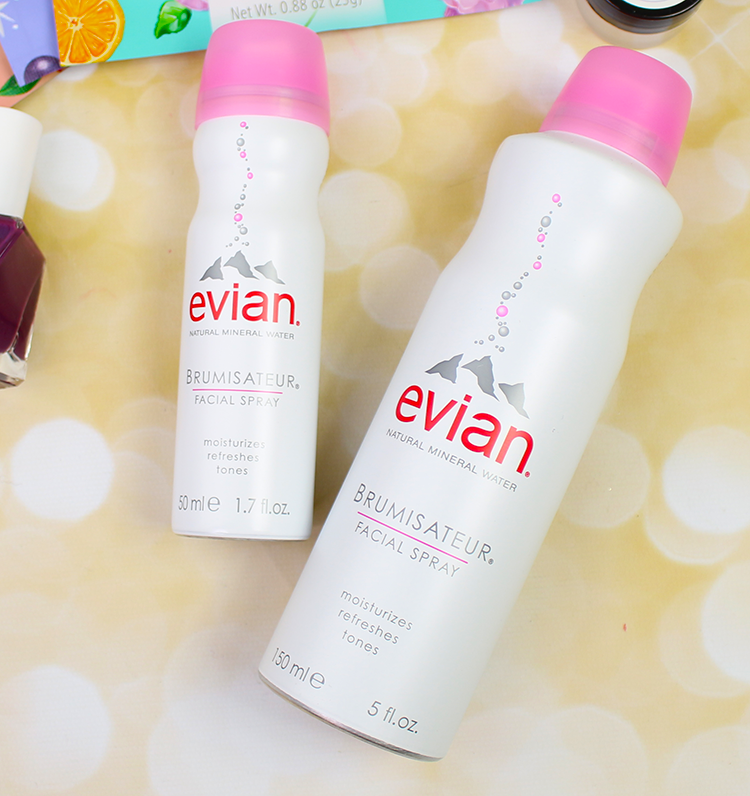 Who doesn't love to pamper themselves from time to time? Especially after a busy Holiday when you barely have time for yourself. I know for me, I'm always running to the store, wrapping gifts, prepping for guests, and so much more. I just want a day where I can kick my feet up and relax and give myself 20 minutes of good old pampering! So I decided to share with you some of my favorite items to use when I only have a short amount of time but end up feeling fabulous afterwards!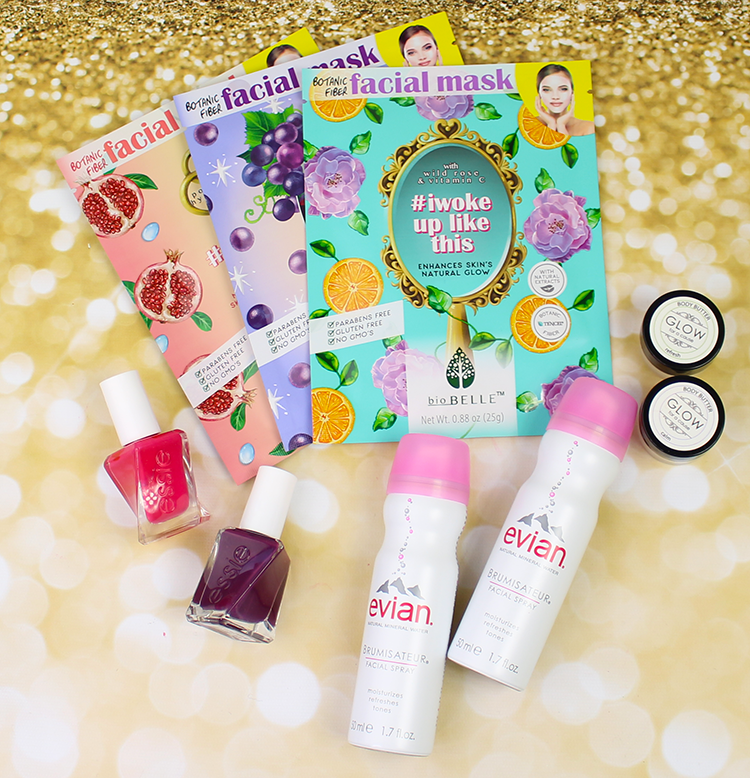 Sheet Masks
I feel like everyone is raving about sheet masks lately – and for a good reason! My favorites are from bioBelle and are great if you only have 10-15 minutes.  I'm going to let you in on a little secret. If you want to add an extra boost of hydration to your skin, before applying your sheet mask, spray your face with the evian® Facial Spray I'm about to talk to you about. The extra hydration it does for your face is incredible. With the cold weather approaching here in New England, my skin needs all the help it can get.
evian® Facial Spray
You're probably thinking, isn't this JUST water? No girl – prepare to have your mind blown. Before applying your sheet mask,  give your clean face a thorough spray of evian®, wait a moment to allow skin to absorb the unique mineral content, pat dry and apply your favorite mask. The mask seals itself to your skin and draws out all the impurities.  It's such an added bonus for when you want to pamper yourself just a little more. Expensive spa who? No need – By doing this combo, you will feel like you just left the most luxurious spa on Rodeo Drive!
evian® Facial Spray is very beneficial for any skin type at any age. You can use it to hydrate your skin throughout the day, after makeup application to set everything in place, and even after shaving or sun exposure.
The evian® Facial Spray comes in a few different sizes,1.7 oz. travel size (TSA approved), 5 oz. for tote or office and economical 10 oz. for use at home.  I always keep the travel sized ones in my purse in case I just need a refresh throughout the day.  I took one of the smaller size sprays on the plane with me when I traveled to LA a few weeks ago. The flight from CT to LA was roughly 6 hours and my face was SO DRY when I got off the plane. With a few spritzes after I landed, my face felt like it was brand new again.  It's definitely an affordable way to give yourself a luxurious spa treatment anytime you need a boost.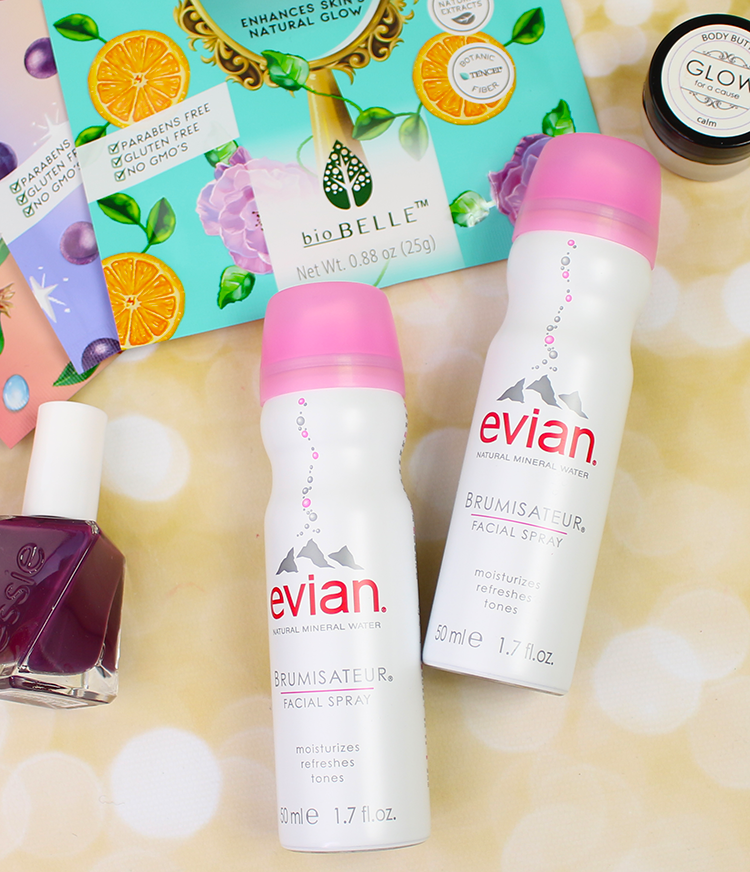 Glow For A Cause Body Butter
This luxuriously rich body butter contains moisturizing oils of coconut, jojoba, sunflower and vitamin E which not only hydrate and protect the skin but it also leaves behind a sexy and lasting scent.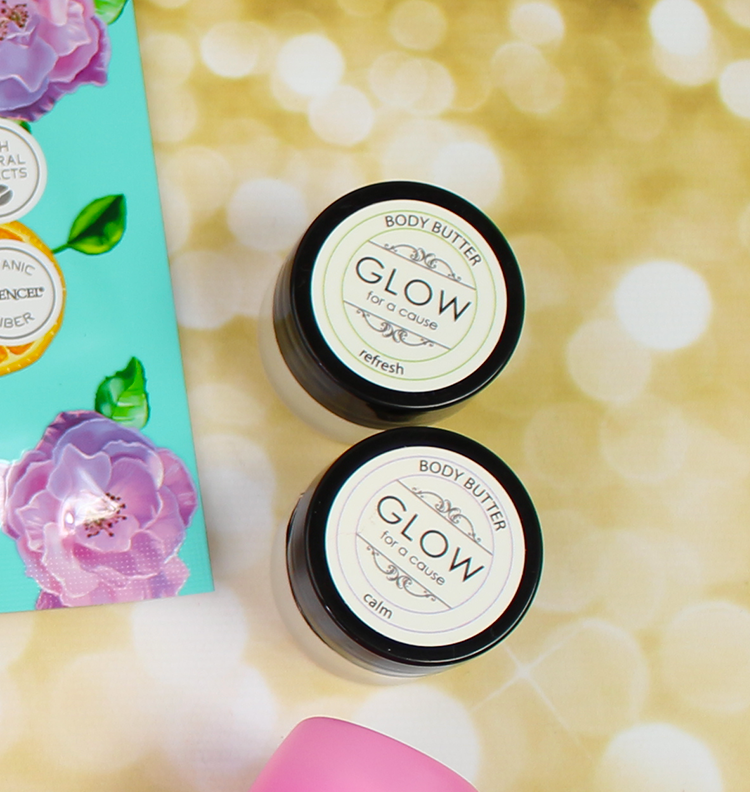 Essie Nail Polish
I always feel 10x better when I have freshly painted nails! I like to polish first and then put on my sheet mask for 20 minutes. Multi-tasking at it's best!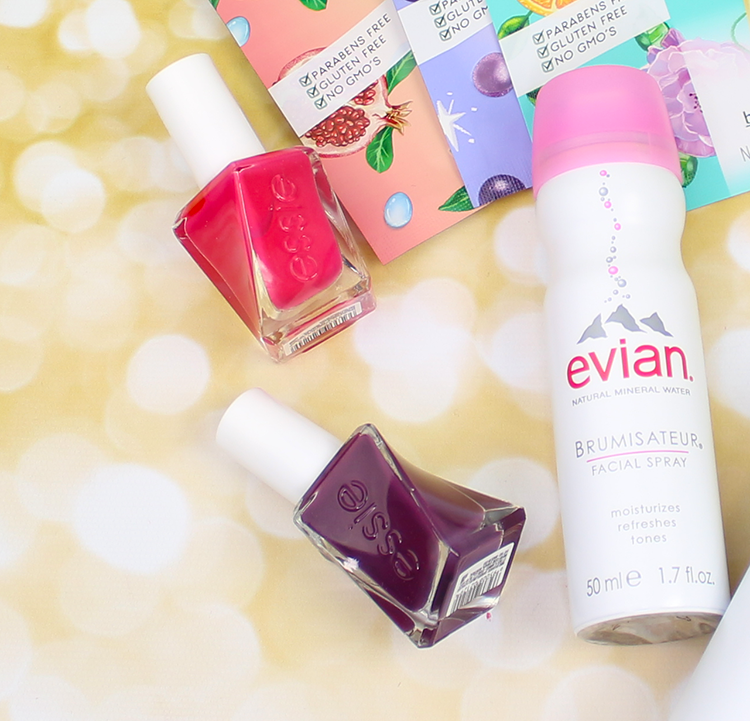 GIVEAWAY TIME!
If you want a chance to win your very own Evian Facial Spray, click HERE! 20 lucky winners will receive (1) 10 oz. professional size and (1) 5 oz travel size bottle (suggested retail $30.00)
How do you like to pamper yourself at home?
*This post has been sponsored by Brandbacker & Evian. All opinions are my own*