Post sponsored by Mirum Shopper. Opinions are 100% my own
The Dove Speak Beautiful campaign is one I will never stop talking about. The message is so powerful and I love everything it stands for. Dove is now partnering with Rite-Aid and encouraging you to join the movement.  Stay tuned for a giveaway at the end!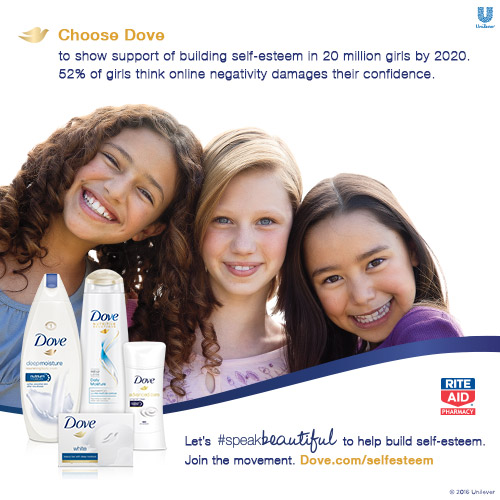 The mission behind #SpeakBeautiful is to help girls gain confidence and develop positive relationships with the way they look. Dove has sparked some incredible online conversation to help build self-esteem to young girls. It's one of the reasons that I always turn to them when I am looking for body wash and haircare while shopping at Rite Aid. I love what they stand for and how they constantly want to empower women, both young and old.
Dove believes no girl should be held back from reaching her full potential. Anxiety over appearance keeps girls from being their best selves, affecting their health, friendships, and even performance at school. For more than 10 years, Dove has been helping young people with self-esteem education, reaching 17 million of them so far. You can support this campaign by going to Dove.com/selfesteem to learn more and see how you can get involved.
Dove makes some of my staple products and I highly recommend the following :
Dove Advanced Care Original Clean Deodorant
I think the reason I use this is pretty self-explanatory ha! I love that it keeps me fresh all day long and smells great!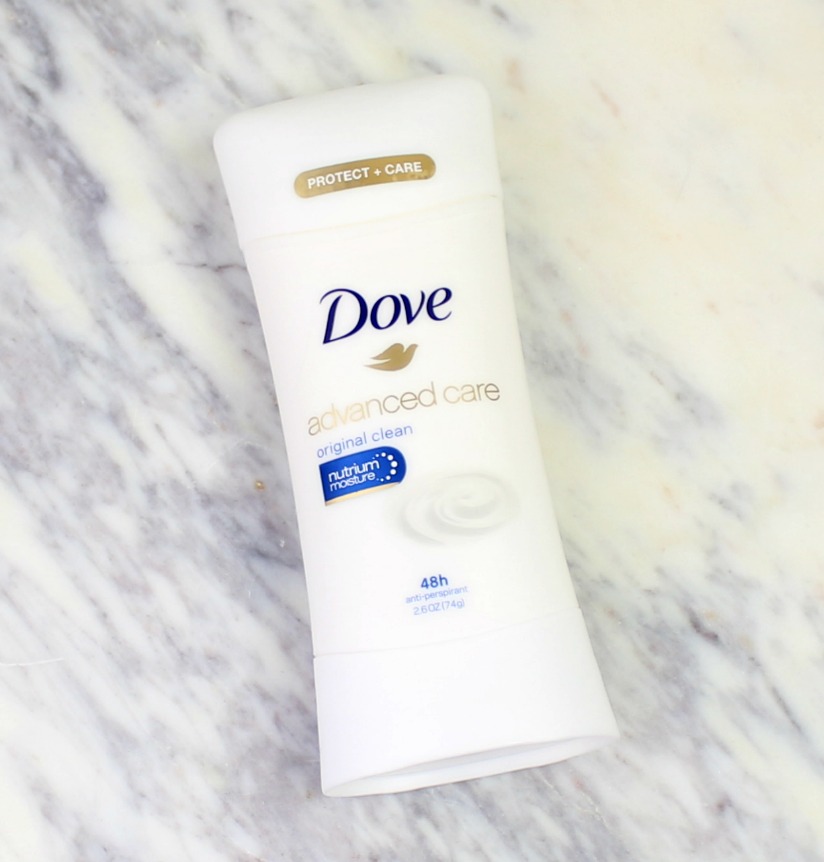 Dove Invigorating Dry Shampoo
I know I'm not the only girl who doesn't wash her hair every day! A little spritz of this in my roots and I'm out the door!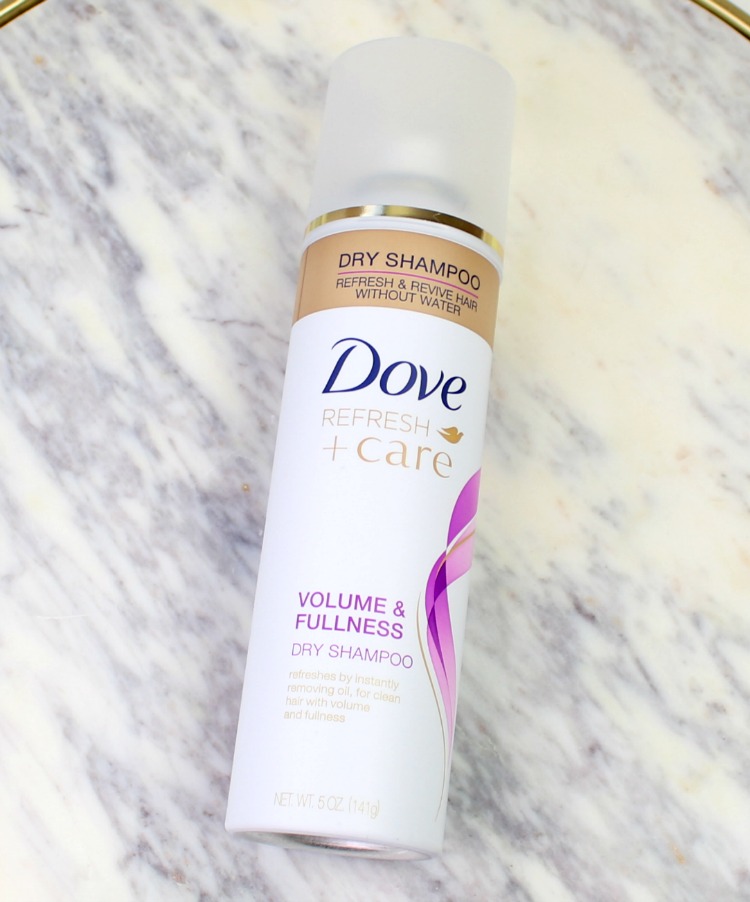 Dove Deep Moisture Body Wash
Love how my skin feels after using this in the shower! Super soft and moisturized.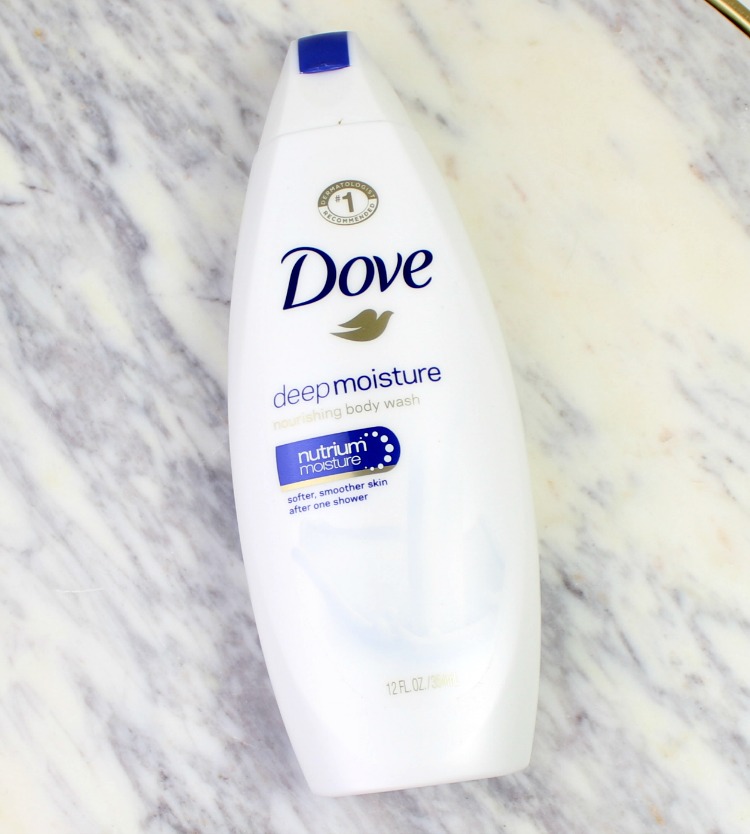 How would you like to WIN a Dove tote bag filled with all of these great goodies!?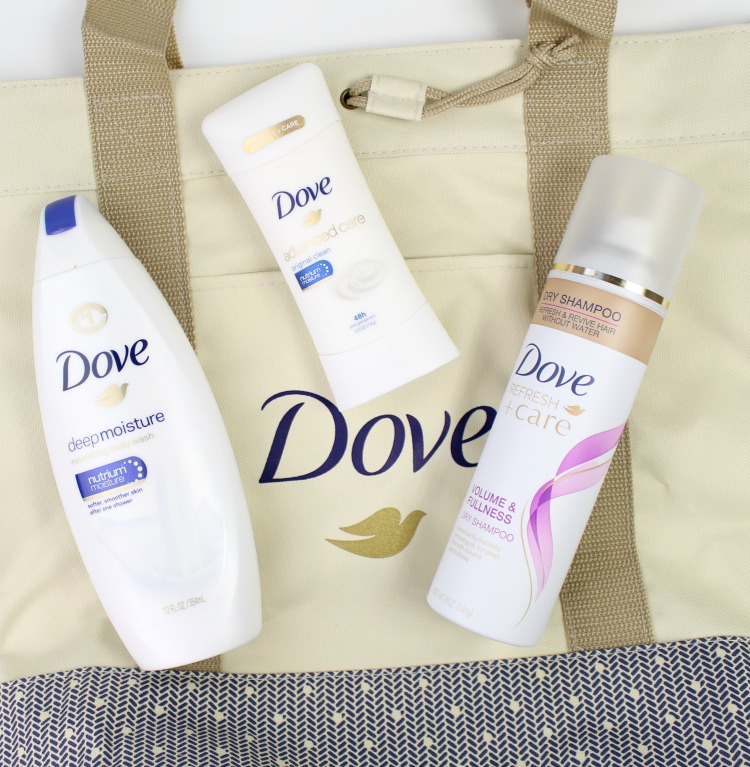 5 readers will get the chance to win a Dove tote bag filled with full sized Dove products. Giveaway rules
Products in the bag:
•       Dove Deep Moisture Body Wash, 12 oz.
•       Dove Advanced Care Original Clean Deodorant
•       Dove Invigorating Dry Shampoo
All you have to do is head over to my Instagram account HERE, find that picture I posted above and leave a comment telling me about a time you or a friend had a negative experience on social media and let me know how you got through it?  Use #SpeakBeautiful with your response.
Post sponsored by Mirum Shopper. Opinions are 100% my own