*This post has been sponsored by Acorn Influence. All opinions are my own*
Does anyone else loving snooping their friends bags to see what they carry? I know I do! I haven't done a what's in my purse in over a year, so what better time than now! What I keep in my bag is pretty basic and to the point. I'm not the type of girl who carries everything plus the kitchen sink. Just the everyday essentials and what I know I'll be needing throughout the day. Let's start snooping! Also – the bag I'm currently using is a Louis Vuitton Cabas Mezzo that I recently picked up at a high end boutique consignment shop in Florida. She's a beauty!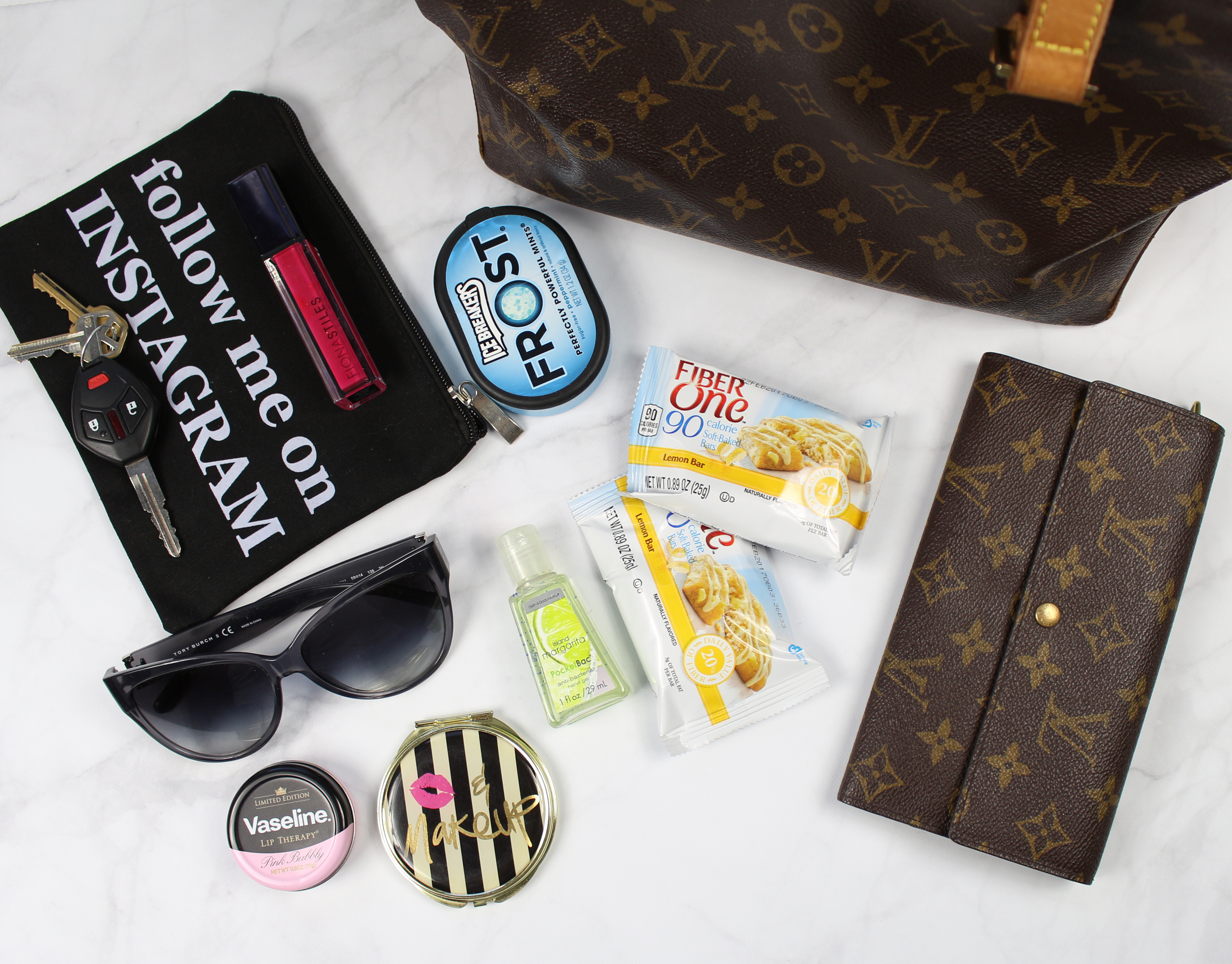 'Follow me on Instagram' pouch – Given to me by my gorgeous friend Stacy Cox.
Car Keys – Obviously – because how am I going to get to Dunkin Donuts for my mid-day pick me up?! ha! For those of you who are super nosy, I drive a 2015 Mitsubishi Mirage in pink. You can see her here.
In that pouch is usually the lip color I'm wearing that day, a Vaseline lip therapy tin (Pink Bubbly is the bomb!) , a Forever 21 mirror and anti-bacterial hand gel (Because kids are gross)
Tory Burch Sunglasses
Mints (To get rid of that coffee breath)
Louis Vuitton Wallet – Also purchased from the same consignment shop in Florida
Last but not least, I get hungry. A lot. So in order to satisfy my cravings, I always have these yummy Fiber One Lemon Bars handy. We buy them in bulk at Costco and they are great to have as a go-to snack when I'm out running errands.  They now have 25% less sugar and no artificial colors and they are absolutely DELICIOUS! Even Rylan, the pickiest child on the planet loves them! They really are the perfect guilt-free snack.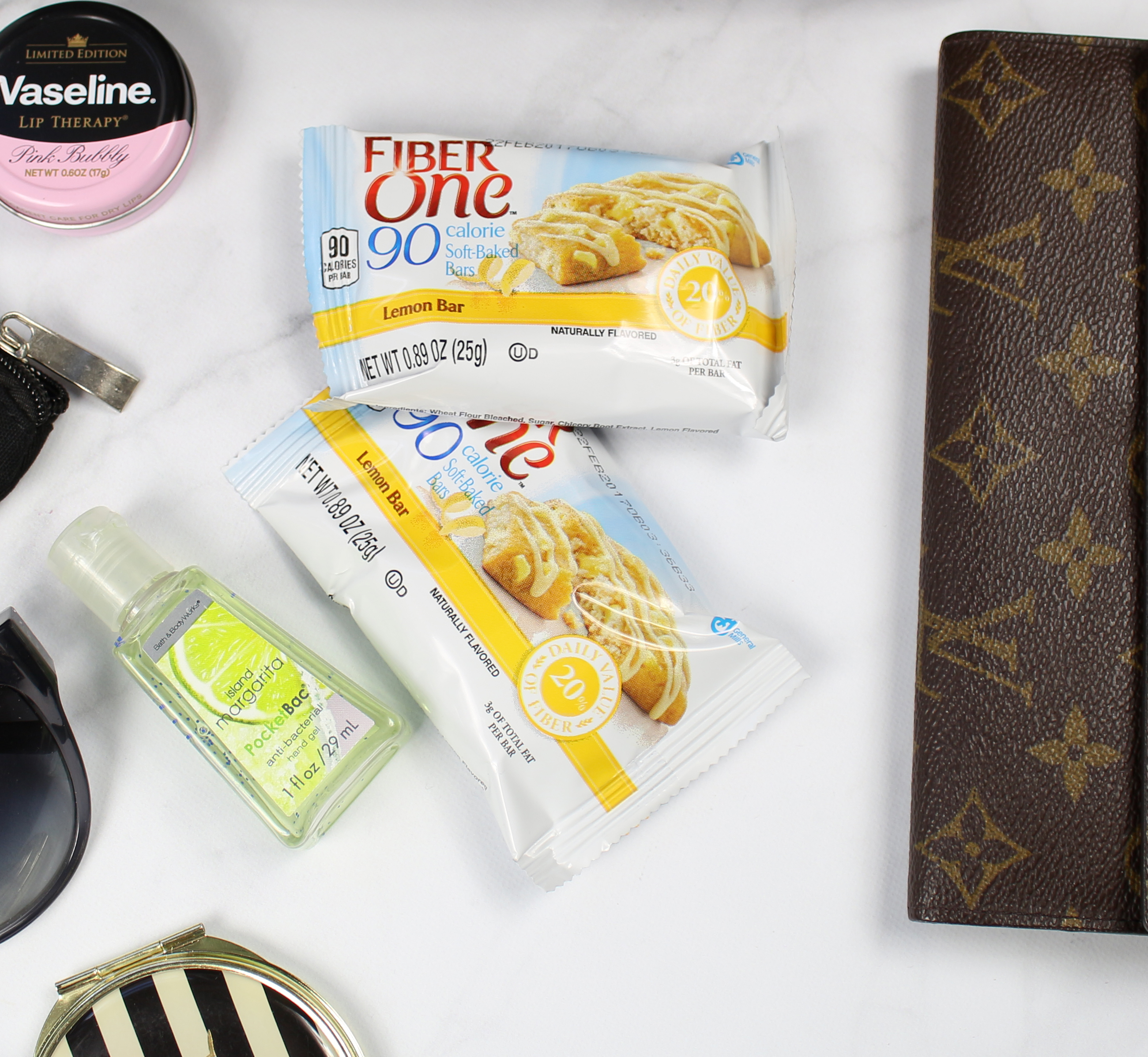 Thank goodness Costco sells these in bulk, because we go through them like crazy! And probably even more so, now that back to school season is approaching.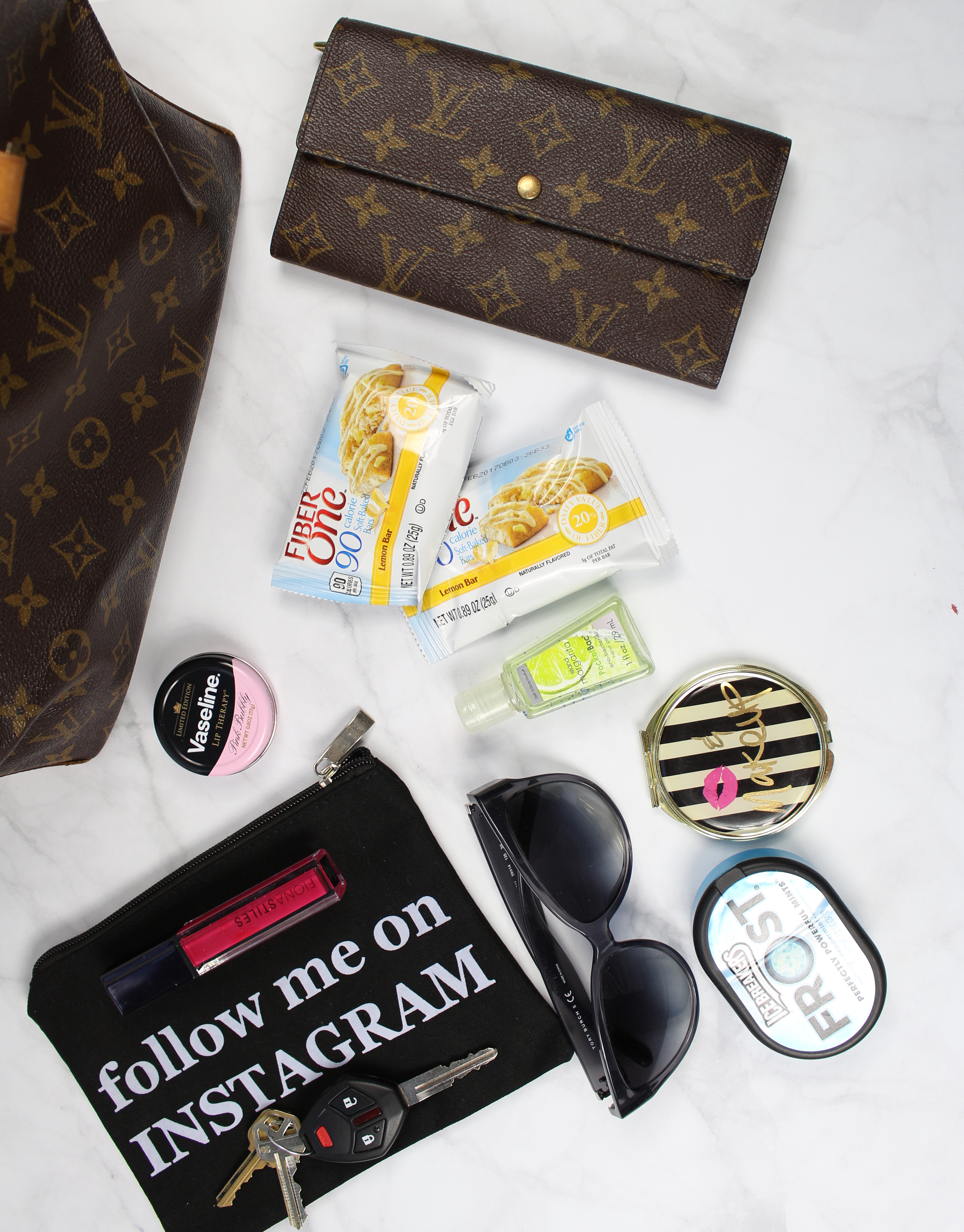 What essentials do you keep in your purse? Have you tried the Fiber One Lemon Bars?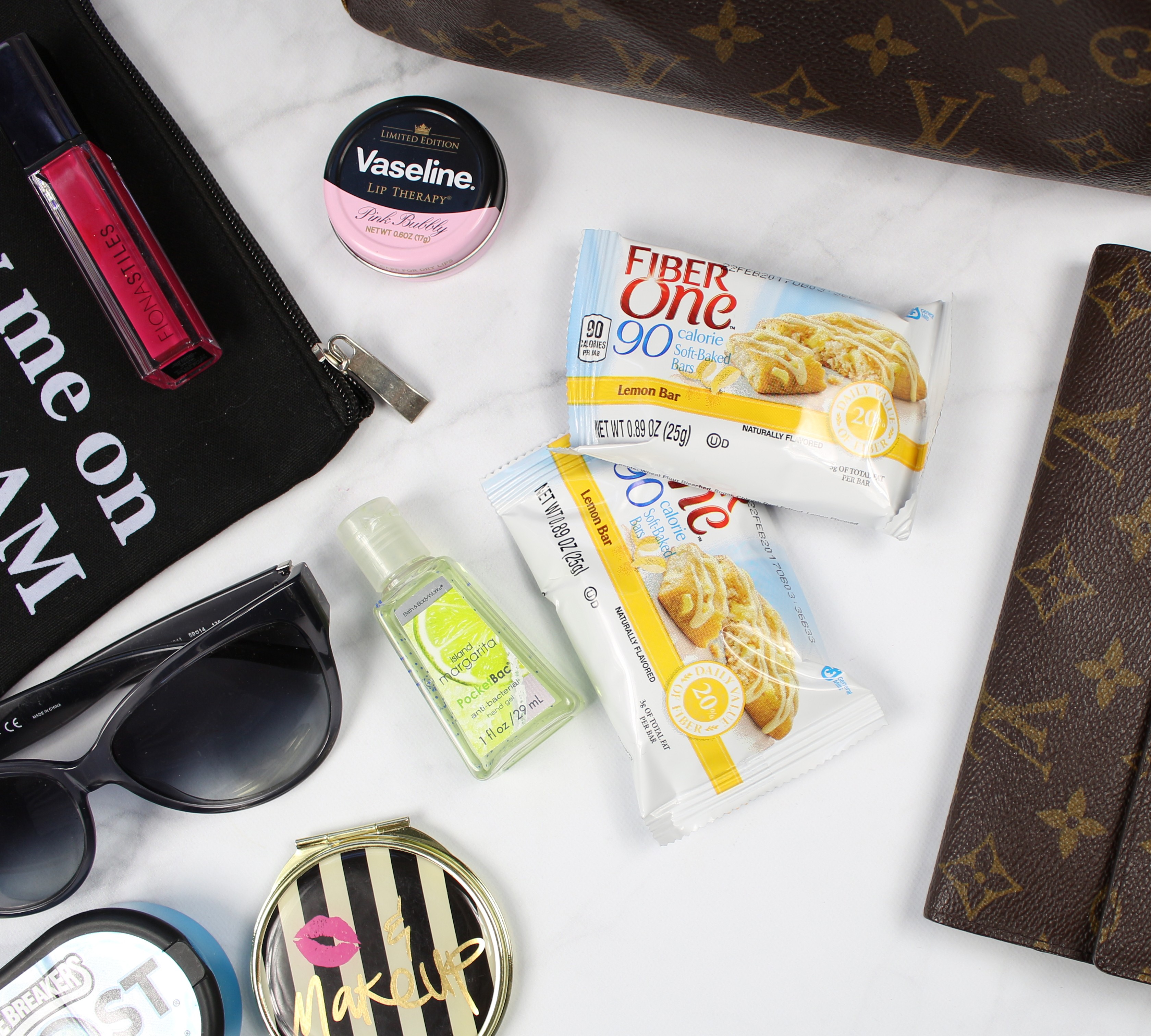 *This post has been sponsored by Acorn Influence. All opinions are my own*