PR Sample
Are you ready to see one of the most BEAUTIFUL shades that Girly Bits has created? What Happens In Vegas Ends Up On Twitter is a special limited edition polish that was created for CosmoProf North America. This is the 4th in the series and probably my favorite one to date.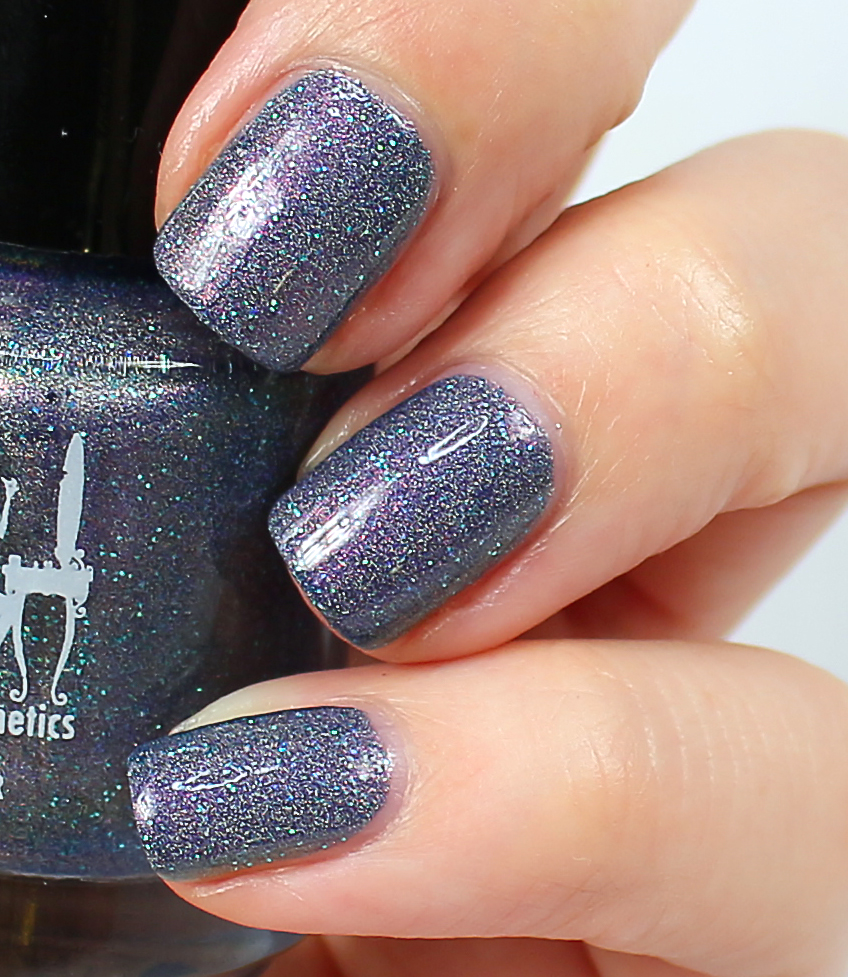 WHIVEUOT is a mid-tone dusty denim blue holo, with a pink flash and a scattering of aqua holographic glitter. I used two coats for full opacity plus top coat. The formula was smooth, easy to apply and very opaque.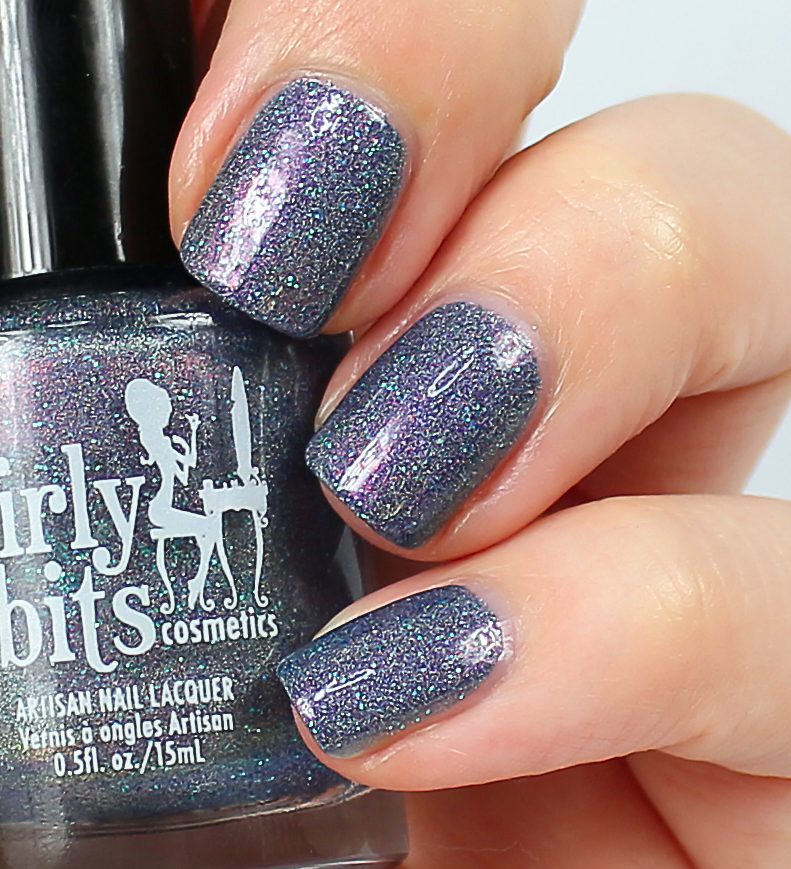 This shade will only be available for a limited time (August 22nd is the LAST day you can order!) and once it's gone, it's gone! You can grab this at GirlyBitsCosmetics.com for $16.50 CAD.
Will you be picking this up?
*Provided for an honest review. All opinions are my own*