*Post sponsored by Mirum Shopper. All opinions are my own*
Summer is my favorite time of the year, mainly because I get to do a lot of my favorite things like swim and hang out outside with my family! And while all of these activities are great for my mood, the same can't be said about how they affect my face. The chlorine, sweat and dirt combined clog my pores, which leads to unwanted breakouts. And that is something that is NOT good. So, to keep that from happening, I make sure to wash my face and moisturize at least once a day with some of my favorite face care brands from Walgreens.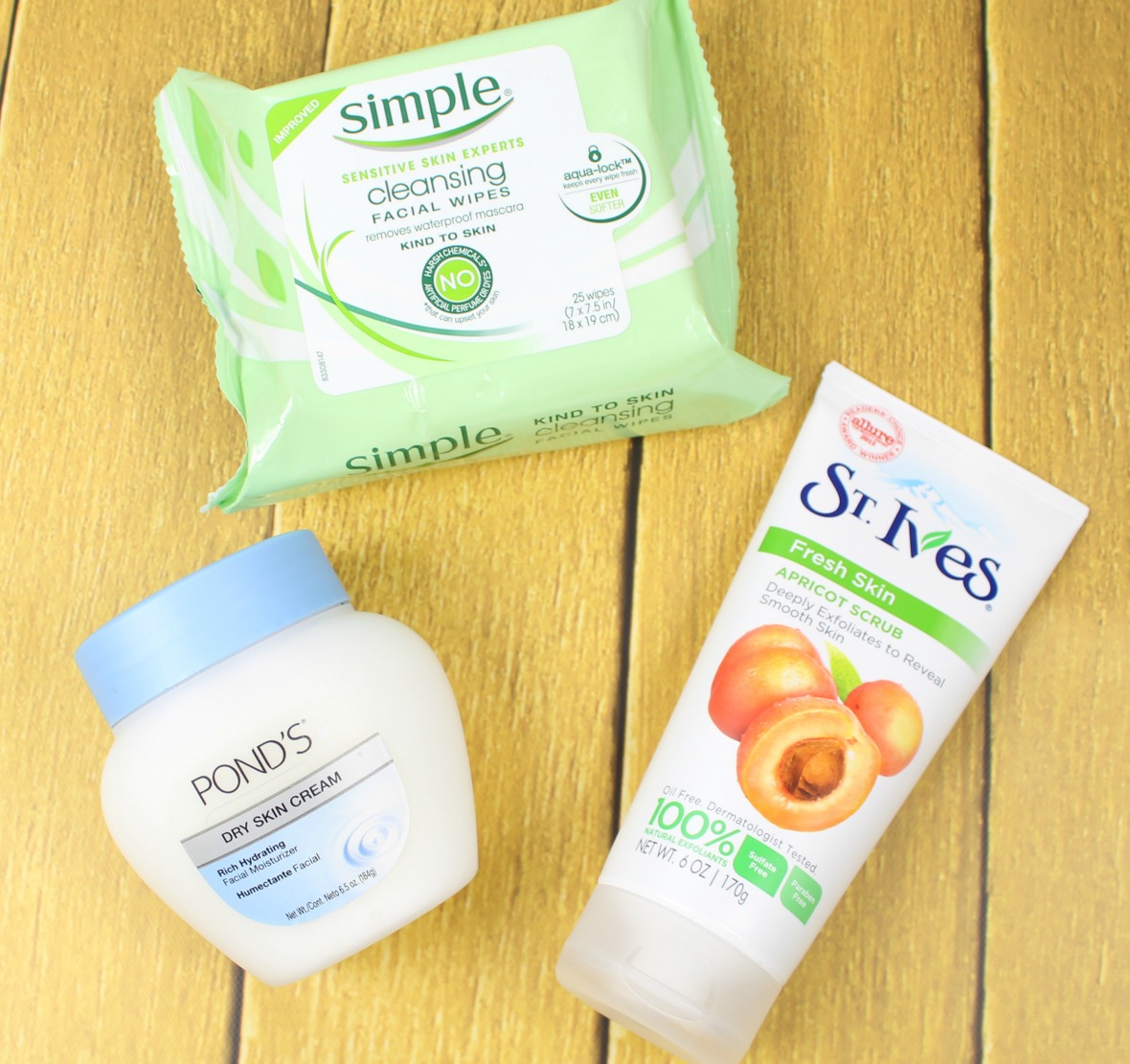 If you're in the same boat and need to refill your supply, right now is the time to shop face care at Walgreens because from 7/31/16 – 8/27/16 it's Buy One, Get One 50% off on participating Simple, St. Ives, POND'S and Noxzema products.  I am a huge fan of these brands so this deal is PERFECT for me! Plus, there are even MORE ways to save – Just keep on reading!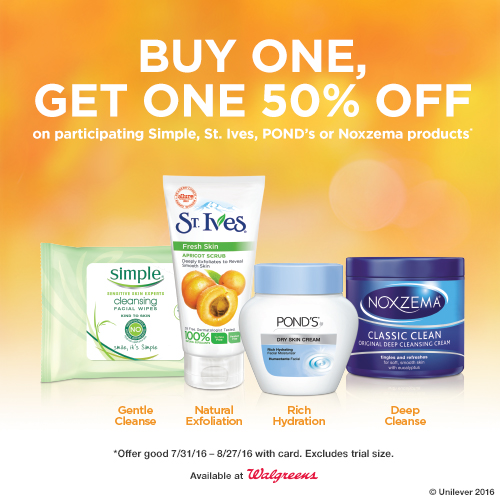 Simple Cleansing Facial Wipes:
•       Cleanse and refresh with one step (no rinsing required)
•       Removes impurities and tough makeup, including waterproof mascara
•       Perfect for everyday use
St. Ives Apricot Face Scrub:
•       Deeply cleans, instantly leaving skin smooth and glowing
•       Made with 100% Natural Exfoliants
•       Sulfate Free
•       Paraben Free
•       Oil Free
•       Dermatologist Tested
•       Hypoallergenic
POND'S Dry Skin Cream:
•       The caring classic is a rich hydrating facial moisturizer suitable for even the most dry or sensitive skin, locking in essential moisture while significantly reducing dryness
•       The rich and creamy formula is easily absorbed by the skin, making it a perfect base under makeup or for deep hydration at night
•       Dermatologist tested, non-comedogenic hypoallergenic and suitable for sensitive skin
Noxzema Classic Cream
•       Dermatologist tested
•       Deep cleans without over drying
•       Made with eucalyptus, soybean and linseed oils
Want to hear more about these amazing offers? Keep on reading!
BOGO OFFER: Buy One, Get One 50% Off POND'S, Simple, St. Ives and Noxzema Face Care. *Offer good with card 7/31/16-8/27/16, excludes trial and travel items. Card required for promotional pricing. For terms and conditions, visit Walgreens.com/Balance. ©2016 Unilever
COUPON OFFER : Get $1 off any participating Simples, St. Ives, POND'S or Noxzema product when you clip the coupon to your Balance Rewards card. Coupon available 8/8/16 – 9/3/16. Coupon expires 10/1/16. For full terms and conditions, visit Walgreens.com/Balance. CLIP COUPON HERE
LOCAL OFFER :  Check your local paper for $3 off coupon, good for Simple, St. Ives, POND'S and Noxzema Face Care items.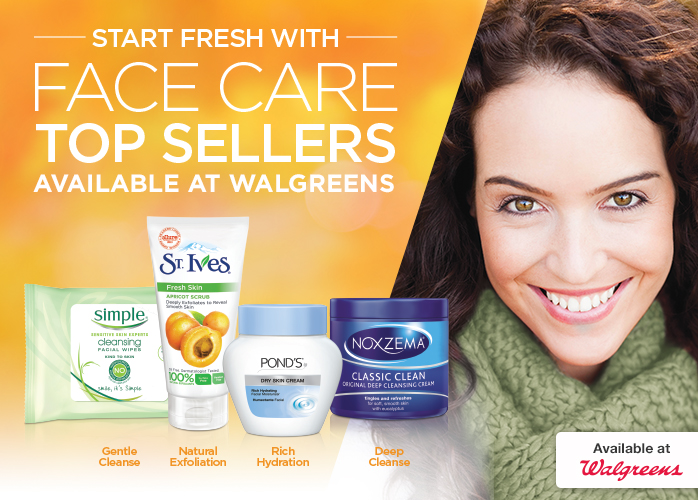 Head into your nearest Walgreens today and don't miss your chance to save! Keep your complexion fresh and glowing this summer with Unilever's skin care classics and top sellers at Walgreens.
 Plus, the coupon can be redeemed in store or online!
*Post sponsored by Mirum Shopper. All opinions are my own*