Post sponsored by Mirum Shopper. Opinions are 100% my own
Are you or someone you know heading off to college this year? There are so many things that need to be planned. Living off on your own can be scary, so you want to make sure you are well stocked on the every day necessities. Target, Unilever & Edgewell products want to help get you prepared and make sure you grab everything on your list before you head to the big campus life. When you're headed to college, make the experience personalized with your own favorites, your own unique style and your own journey.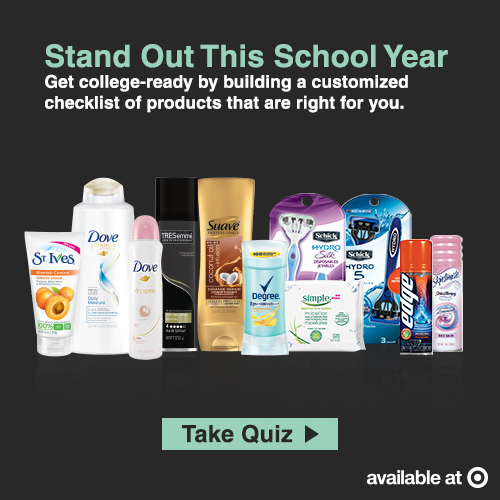 Target is taking it one step further to make sure you are college ready. Not sure what you need? No problem! Take the quiz and find out which products are right for you and your lifestyle.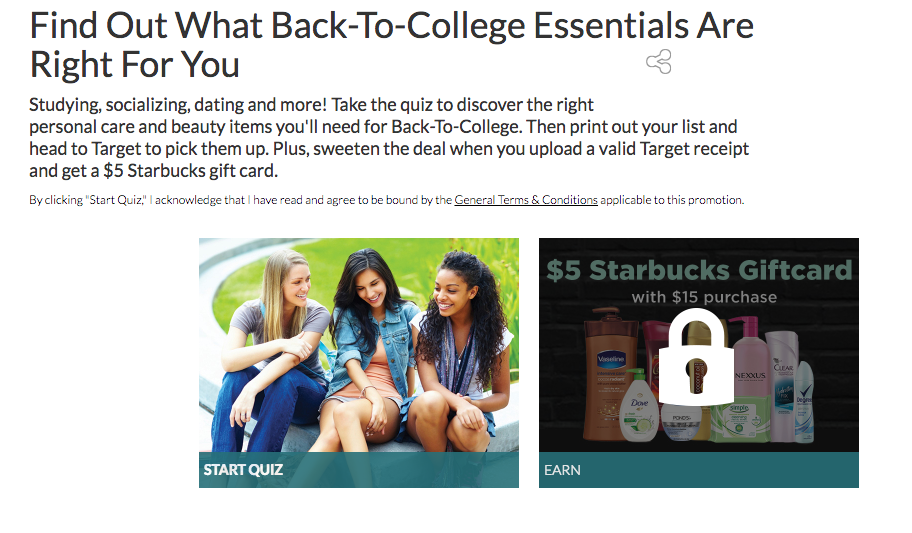 The quiz is actually super fun and really quick to do. I love that all of the questions were themed!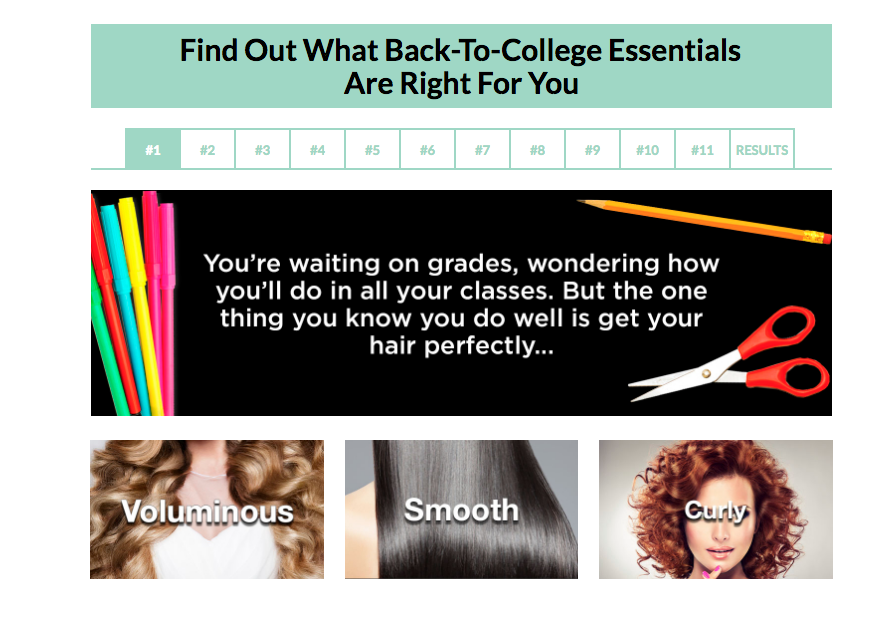 Now, even though I'm not headed to college, that doesn't mean I can't stock up on my own essentials! Here are just a few of the items the quiz recommended for me.
With college comes late nights up studying so you need all the caffeine you can get. After you take the quiz and purchase $15 worth of items, you can upload your receipt and earn a $5 Starbucks gift card! How awesome and convenient is that!?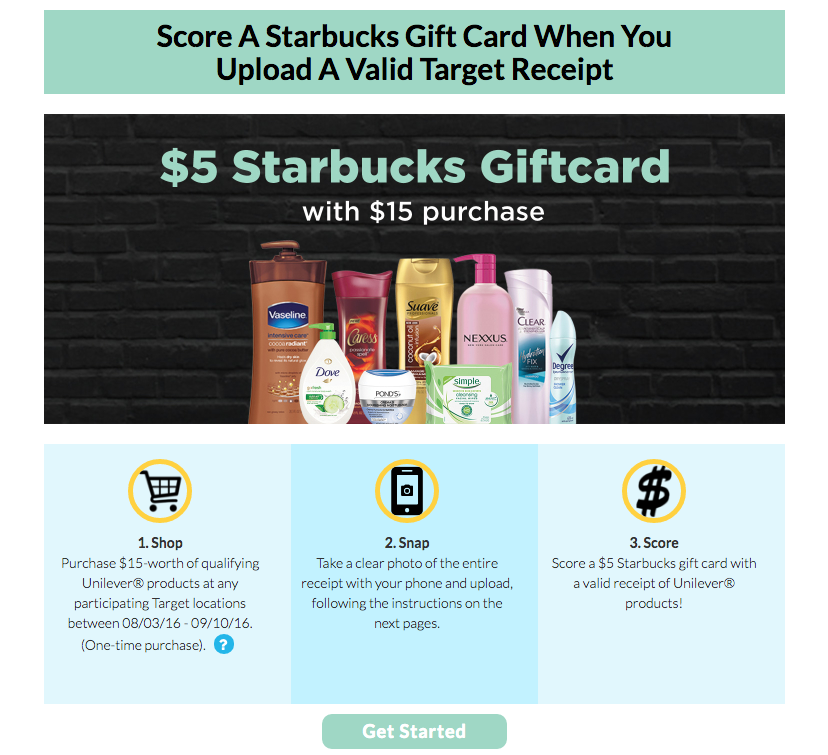 When you own your college moment with a personalized checklist… you'll stand out while fitting right in. What will you add to your college checklist?
Post sponsored by Mirum Shopper. Opinions are 100% my own