Post sponsored by Mirum Shopper. Opinions are 100% my own
How do you treat yourself after a long week? Bubble bath? Wine? For me – It's all about indulging in a Magnum Double Dipped Ice Cream Bar. There is seriously nothing better than the multiple layers of delicious chocolate atop caramel, raspberry, chocolate and other ice cream flavors.  I try to eat tons of protein and leafy greens all week, so I can totally justify having one right?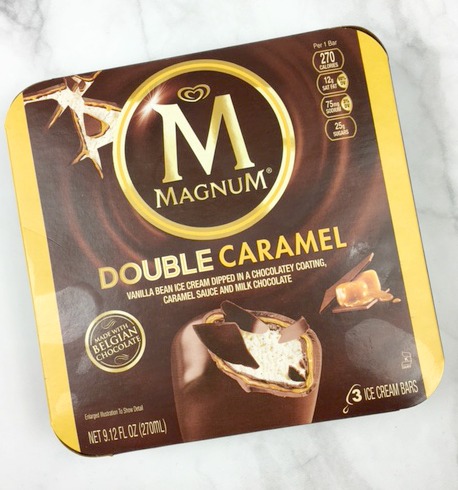 My favorite are the double caramel. Vanilla bean ice cream dipped in a chocolatey coating, caramel sauce and milk chocolate. It takes everything in me not to eat the entire box.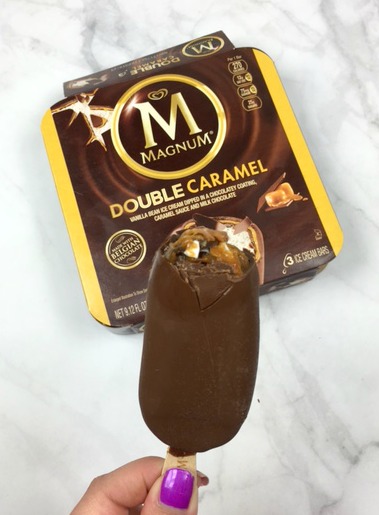 From now until 7/30, head to your local Target and stock up your freezer. Click through the interactive widget below to redeem your coupon now and see the AWESOME offers they have available to you! Make sure you download the Cartwheel app as well! 

What do YOU like to indulge in? Head over to my Instagram for a chance to win a $25 Target gift card. All you have to do is find the Magnum photo, make sure you are following me and then use #MyMagnumIndulgence to tell me what your favorite thing to do is after you've had a long week. Super easy! (Rules here)
Get in on this double dipped action and head to your nearest Target now. This is one deal you are not going to want to miss out on! 
Post sponsored by Mirum Shopper. Opinions are 100% my own