*Giveaway has been sponsored by CPNA*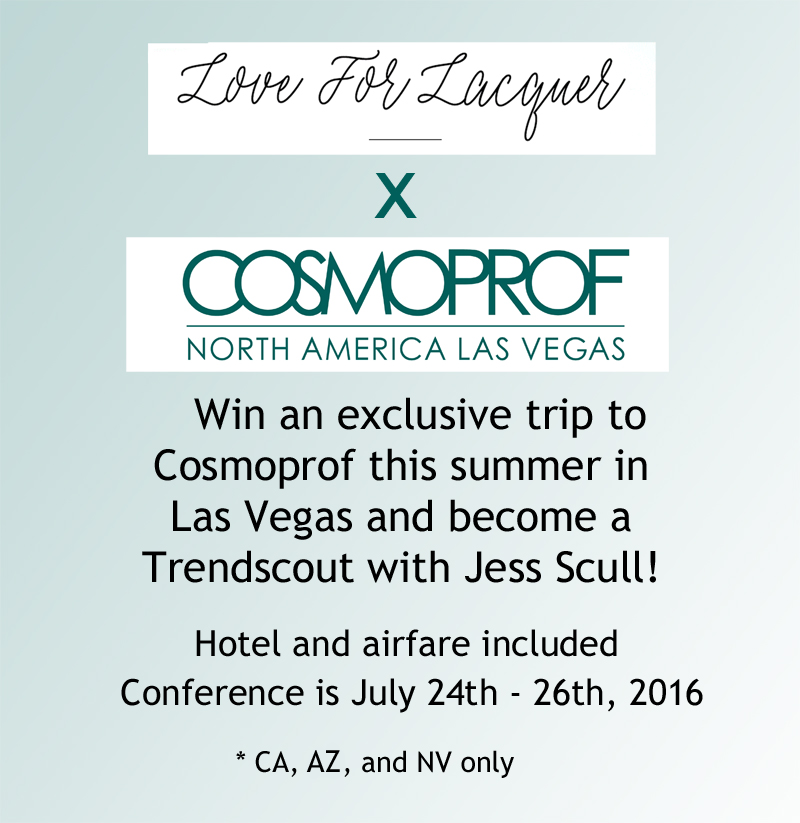 You guys – I have an incredibly exciting opportunity for you! If you remember last year, I attended CosmoProf North America in Las Vegas in the month of July. I was part of the Beaut-e-Zone and got to interact and meet some awesome beauty bloggers, brands and companies. It was definitely one of the best experiences I have ever had and completely life changing. I was invited back this year by the team to become a 2016 Trendscout!  The Trendscouts stay up-to-date on the excitement happening on the show floor, with continuous coverage on Twitter and Instagram. (More details will be given to the winner in their official contract) Pretty awesome stuff right? Check out this years team below!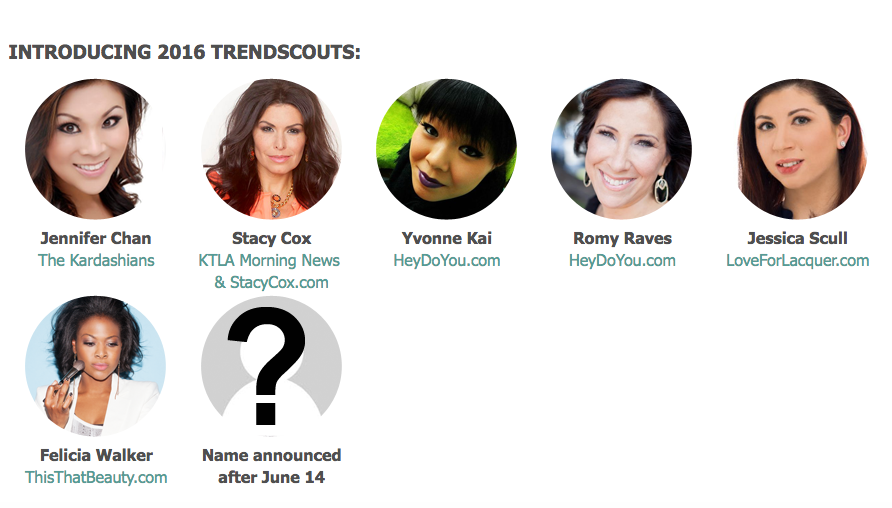 See that question mark? That could be YOU! Cosmoprof asked me if I wanted to give a beauty blogger or up and coming beauty blogger a chance to win a spot on the Trendscout team this year which means, you would come with me to VEGAS! We would walk the floor together, check out the latest trends and then head to the cocktail parties at night. The best part? Your airfare & hotel would ALL BE PAID FOR. 
A few things before we get into the Rafflecopter that you need to know :
You must be 21+ to enter
You have to reside in either California, Arizona or Nevada (I'm so sorry – This is a Cosmoprof requirement and I had no control over it!)
You must be willing to travel from July 23rd 2016 – July 27th 2016 to Las Vegas
You must be willing to attend entire timeline of the show
One winner – Ticket/hotel/airfare non-transferable, not for resale and non-refundable.
Must be blogging for at least 1 year consistently (Beauty, Nails, Lifestyle, Fashion)
 Active on social media (You will be tweeting / posting to IG throughout the duration of the show)
Giveaway ends June 12th – Winner will be announced by June 14th and emailed
Learn more about the show here : http://cosmoprofnorthamerica.com/exhibitor/trendscouts.aspx
If you have ANY other questions, feel free to reach out to me directly : jess@loveforlacquer.com
*Giveaway has been sponsored by CPNA*