PR Sample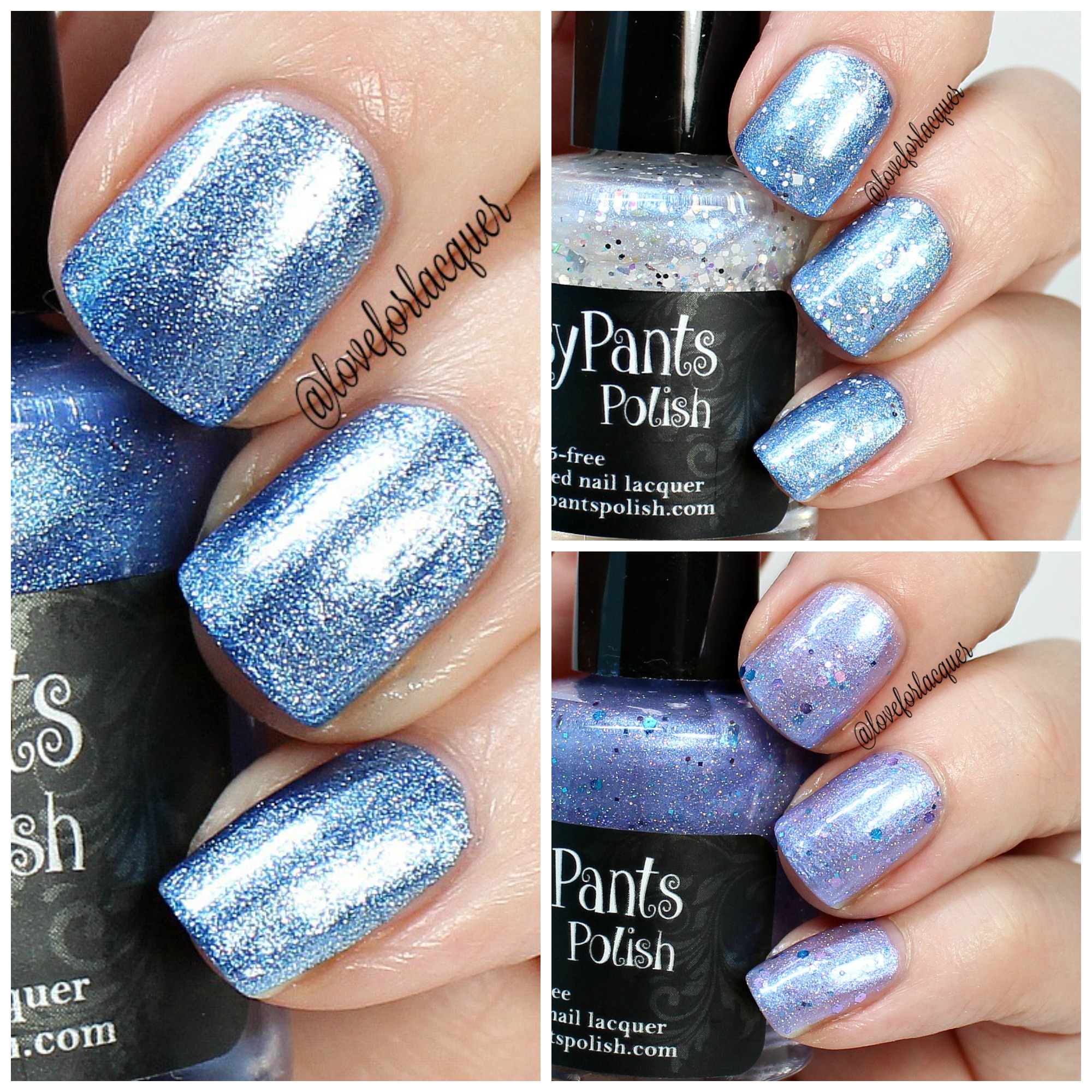 Happy Monday! Today I have the Winter Trio from Sassy Pants Polish to share with you! This collection was inspired by Hans Christian Anderson's original story "The Snow Queen". If you are a fan of blues and "icy" polishes, you are going to love these! Let's take a look!
Frozen – Icy blue foil finish polish. I am in LOVE with this! The formula was incredible and went on perfectly in two easy coats.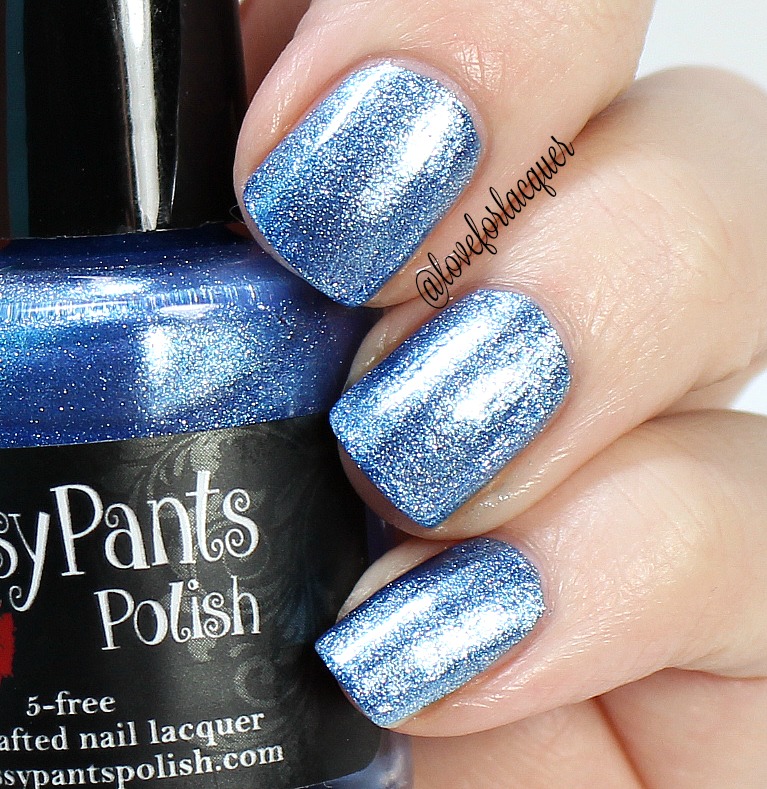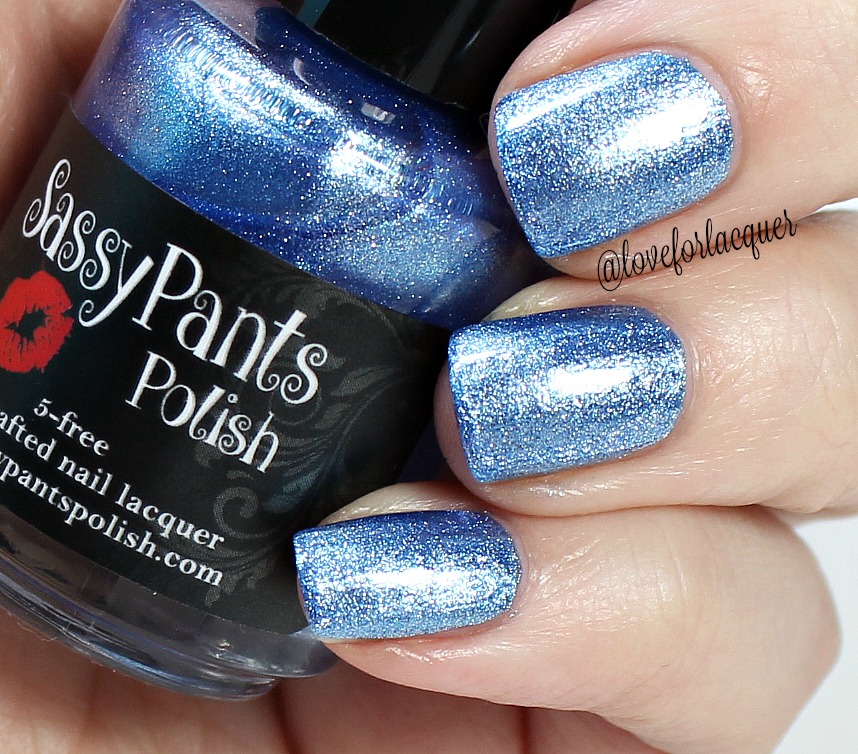 Ice Princess : Holographic jelly filled polish in a light blue base. Gorgeous polish! The formula was easy to work with on this one as well. Photo below shows two coats.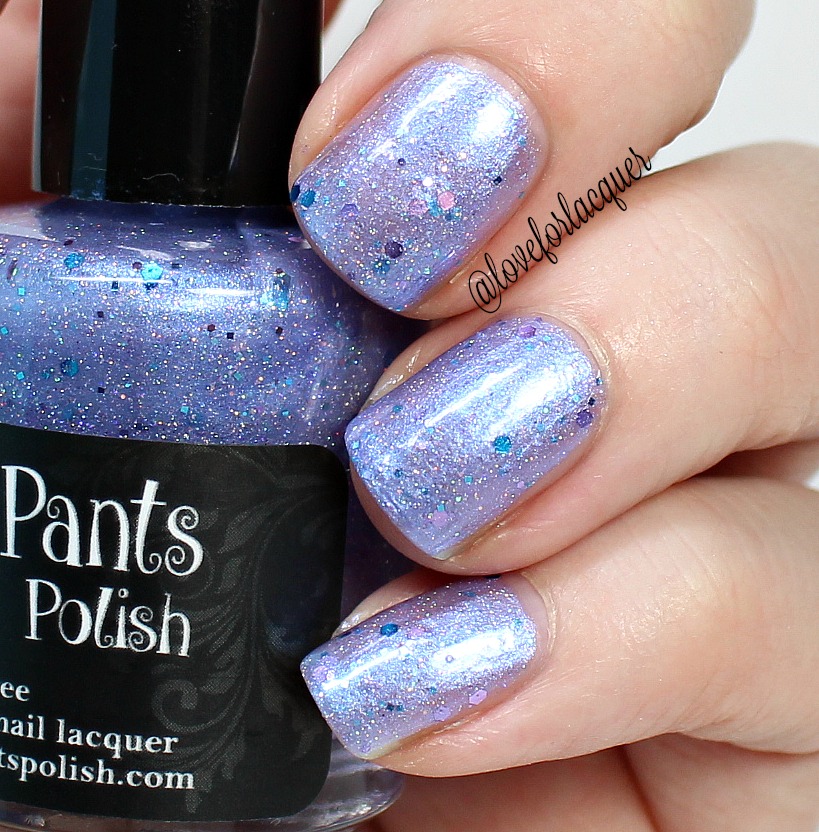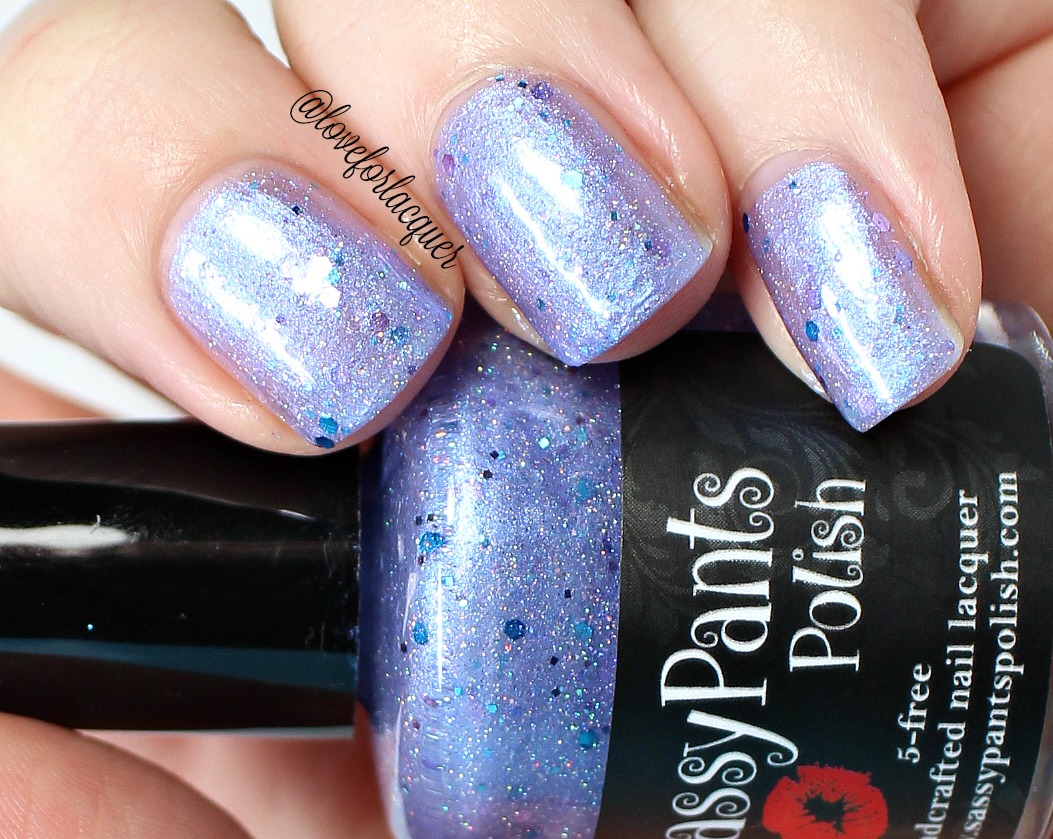 Snow Queen : Glitter topper filled with white and holo silver glitter and silver holo shreds. I have this layered over Frozen, but this would look amazing over your favorite blue polish!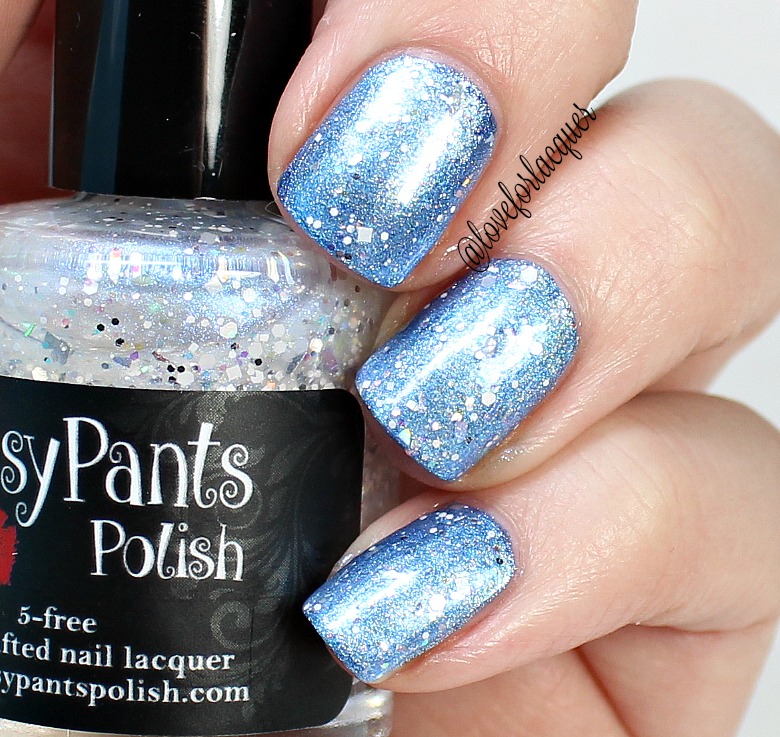 Overall, I was incredibly impressed with all three of these shades! You can purchase them individually or as the entire trio. They are available in 10ml or 5ml sizes.
Code expires Friday! Also – Orders over $50 get FREE SHIPPING!
Will you be picking up this collection?
Availability : Sassy Pants Polish
Price : $10 each / $6
Social Media : Facebook | Instagram
*Provided for an honest review. All opinions are my own*