PR Sample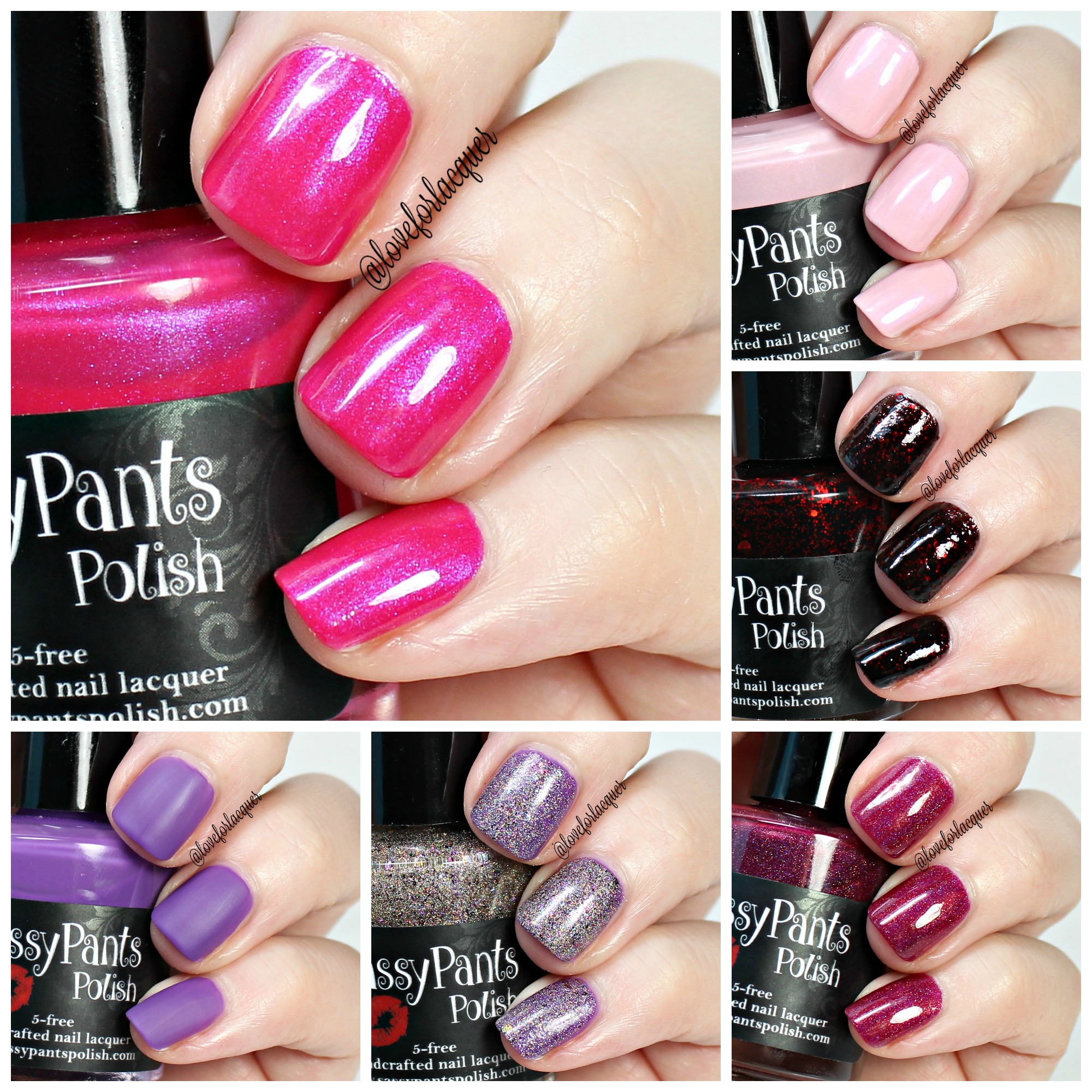 Happy Wednesday loves! Today I have the Valentine's Day "First Crush" collection from Sassy Pants Polish to share with you! This was my first time trying out her polishes and I have to say, I was pretty impressed! This is definitely your traditional Valentine's Day collection with shades ranging from pink to purples and various finishes. This collection is available in her shop now and if you purchase the entire collection, you will receive a FREE Manicure / Massage Candle (Retail price – $12)
Kiss Me – Deep seductive berry red linear holo. You guys know my love for berries & holos so this one totally rocks my world! Formula was smooth and easy to apply. Photo below shows two coats.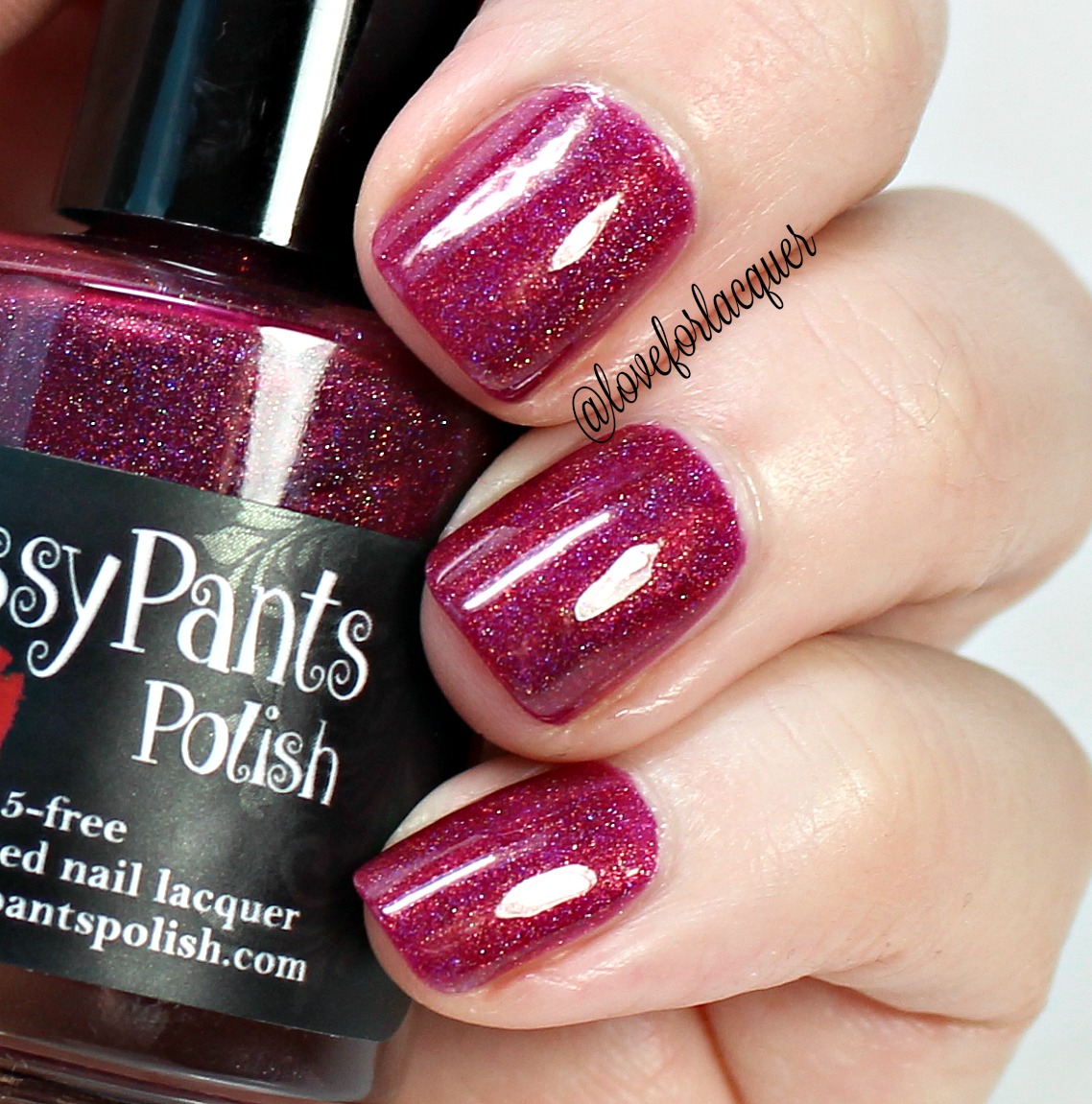 First Kiss – Subtle baby pink polish with a slight opal shimmer. Gorgeous! It was a tad streaky on the first coat, but once I applied the second it smoothed out nicely. The shimmer is subtle, but you can definitely see it transferred nicely onto the nail.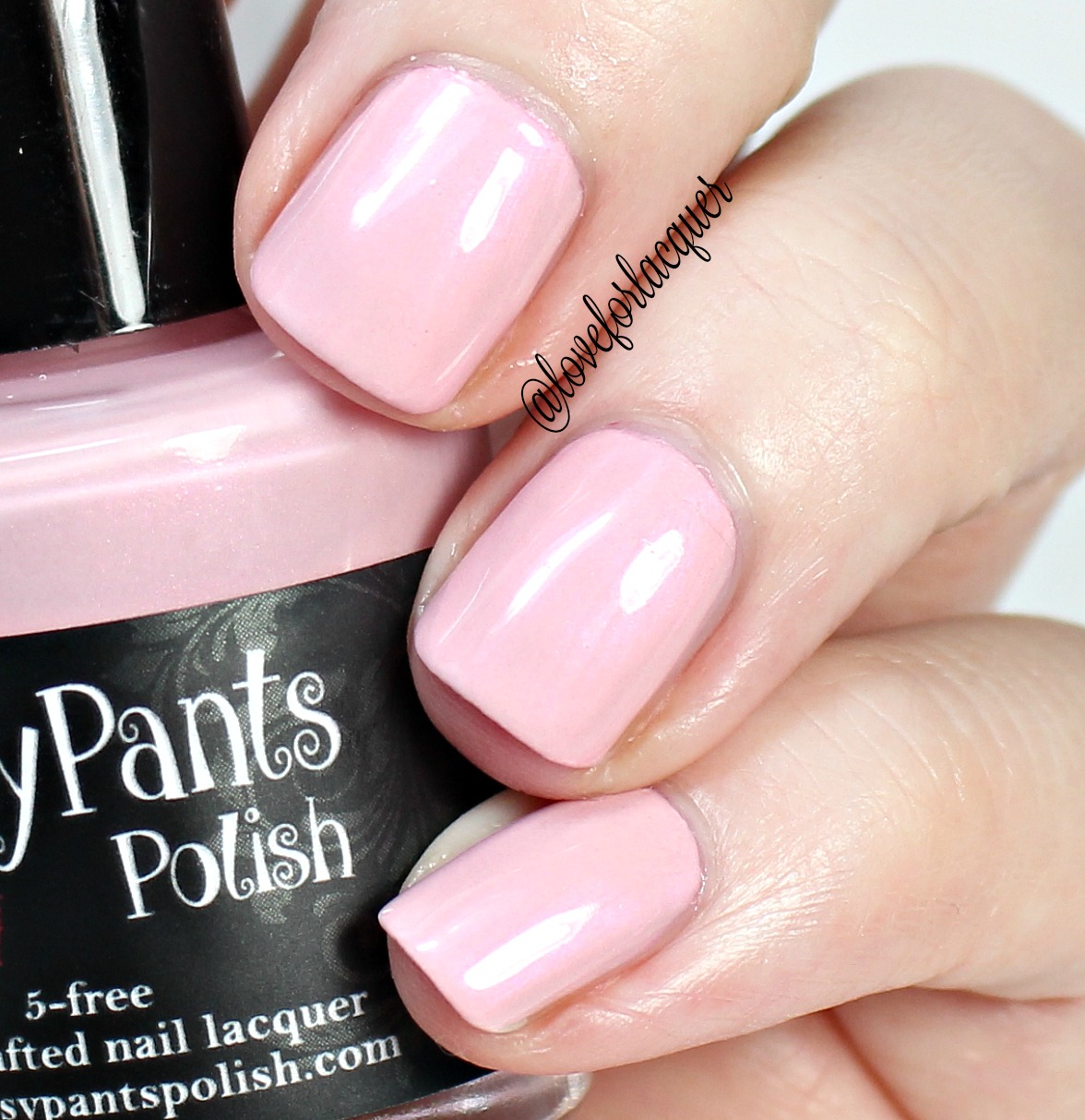 Pucker Up – Purple matte cream polish. You can definitely wear this one alone but I topped it with another shade in the collection and it's STUNNING! Formula was easy to work with. Photo below shows two coats.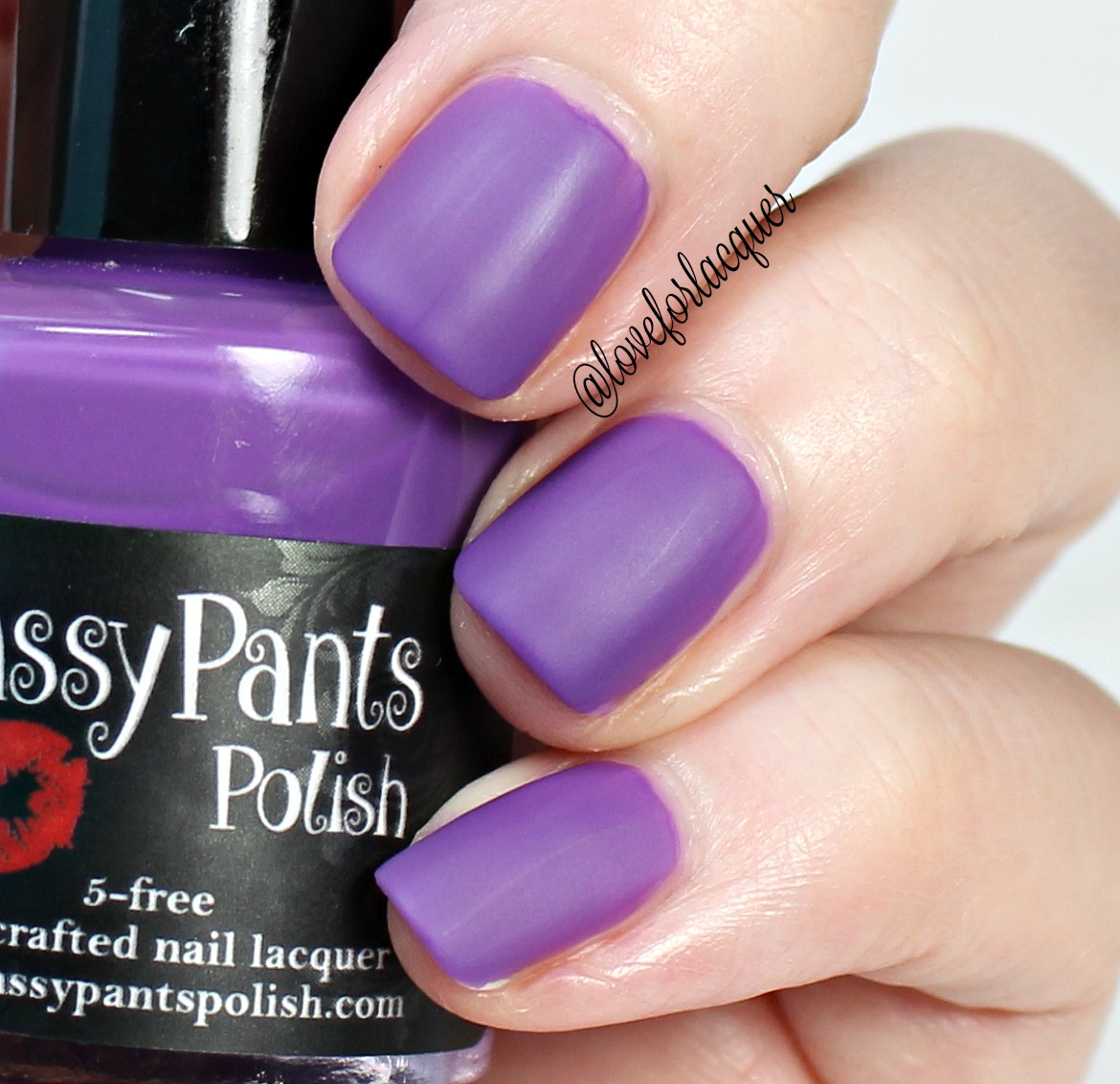 Temptation – Gold & silver scattered holo base with pink and gold flakies. I have this layered over Temptation and it's a match made in nail heaven! I wanted to see how well you could build it up, so on my middle and pinky finger, I have one coat and on my ring finger I have 2. I'm obsessed.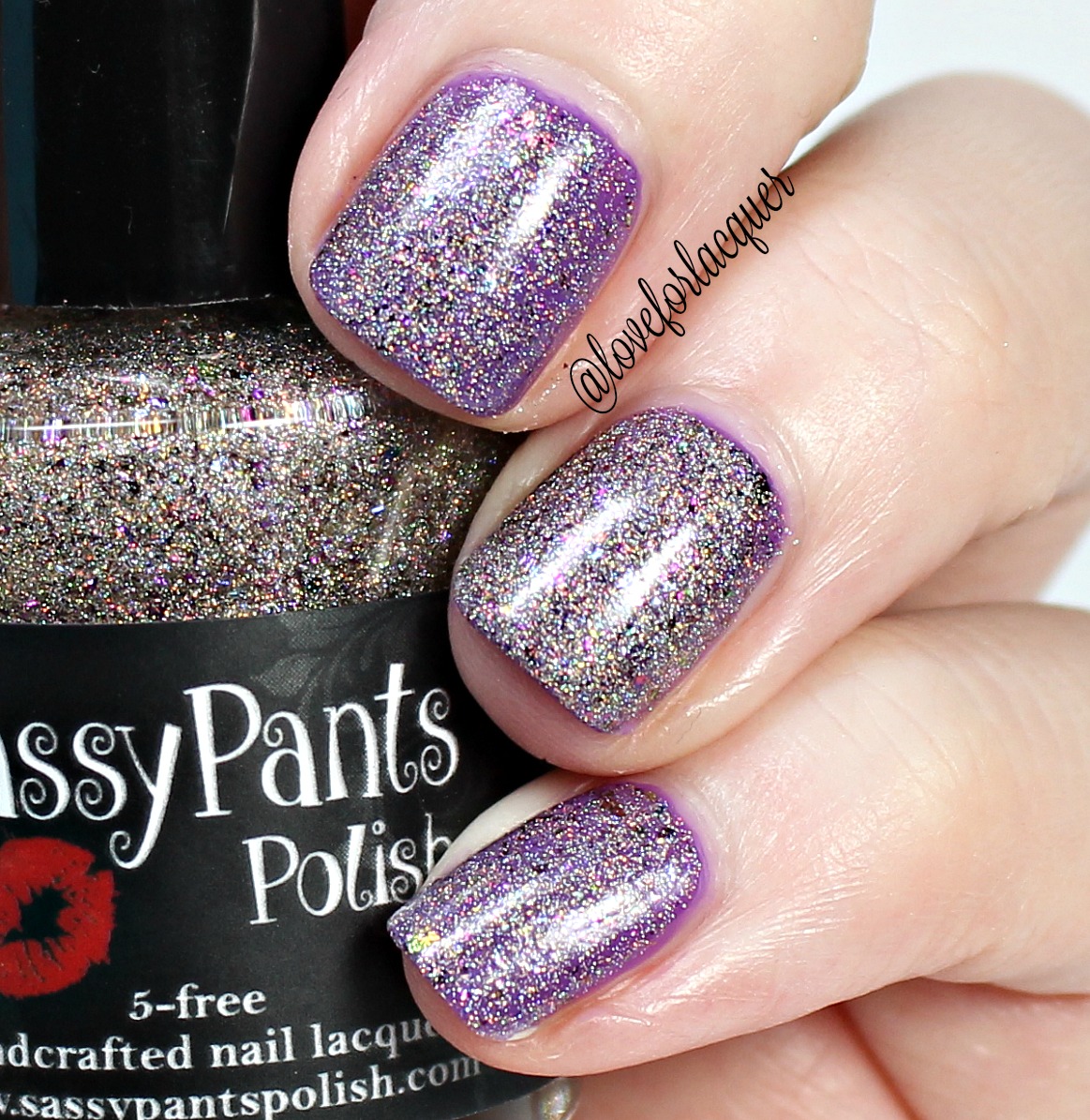 Forbidden Love – Black jelly base packed with red micro glitter and various sized holo glitter. Such a classic Valentine's Day combo! Photo below shows two coats.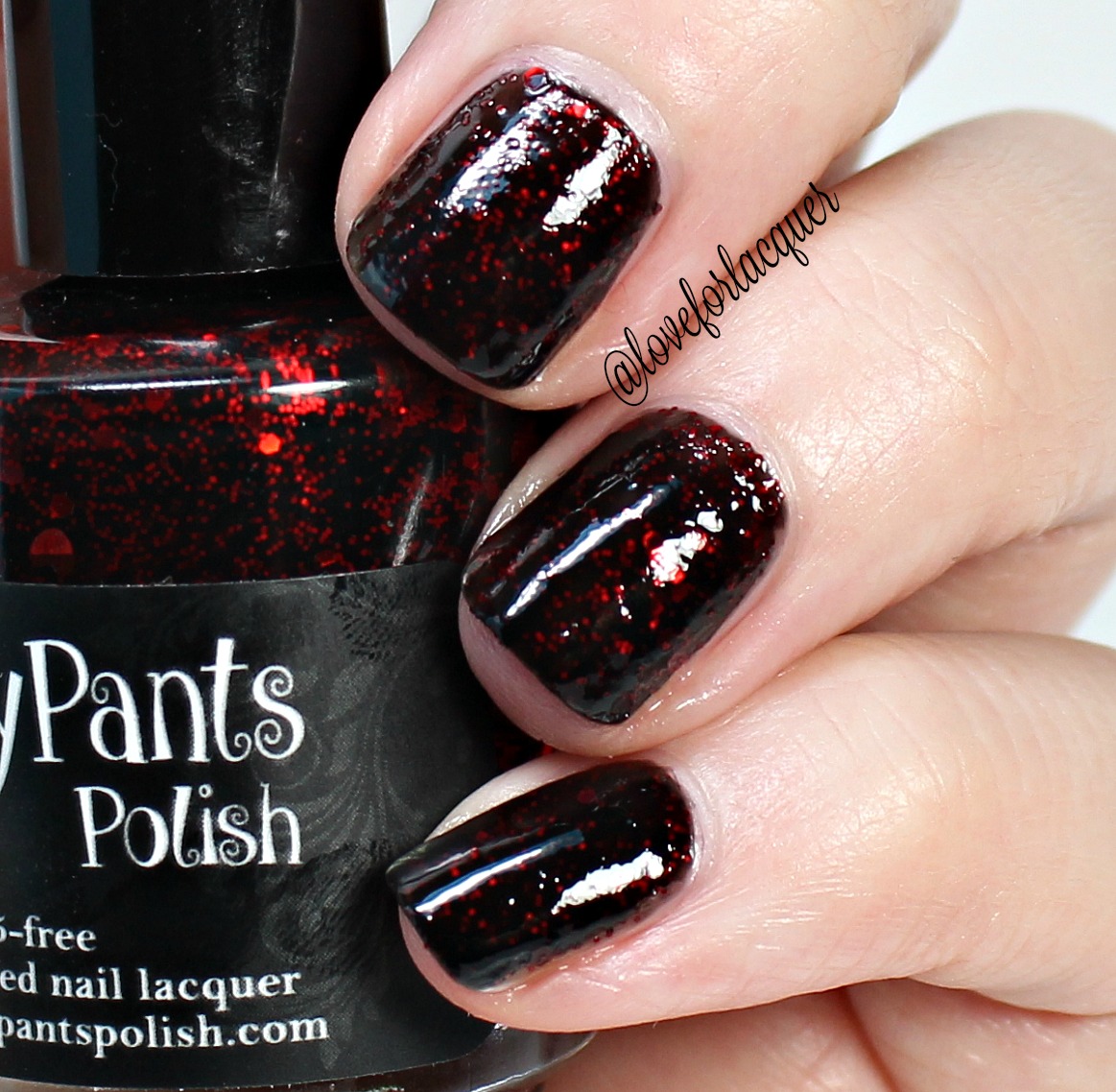 Manicure / Massage Candle – FREE with purchase of full size collection
I have honestly never used anything like this before, but it's pretty awesome! You light the candle just as you would any other candle (By the way, this scent smells INCREDIBLE!) and once a complete melt pool forms, extinguish the flame and use the paddle to dip into the warm liquid and massage into cuticles and hands. (Use of a pot holder is recommended as the tin may be hot) Such a cool concept and I can't wait to give my cuticles some TLC!
Overall, the Valentine's Day collection from Sassy Pants is definitely one you need to pick up.  I was incredibly impressed with the shade formulas and how they applied. All of her polishes are 5 free and cruelty free.
Have you tried anything from this line? Will you be picking any of these shades up?
Availability : Sassy Pants Polish
Price : Full Size : $10 Each | Mini : $6 Each | Full Collection : $60 | Full Mini Collection : $33 
FREE Shipping is available with any order of $50 or more! 
Social Media : Facebook | Instagram
*Provided for an honest review. All opinions are my own*