Nothing To Disclose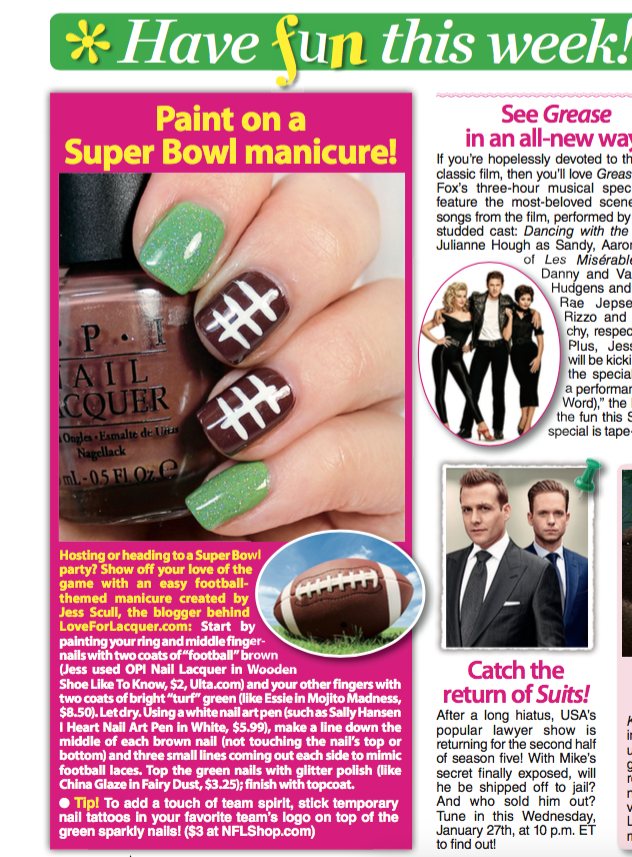 Love For Lacquer featured on PAGE 6! 
You guys! Are you dying?! Because I'm dying! A few months ago, I was contacted by someone over at Woman's World Magazine regarding my football nails I created 2 or 3 years ago. You can see that original blog post HERE. When they asked me if they could use my photos and write a blurb about them, I pretty much fell off my chair. I did this look when I first started blogging and basically had no idea what I was doing. The photo quality was horrible, there was no lighting and they were just all around not good. (And not what I wanted to be featured in a magazine like this!) So I ended up re-doing the look that same day with my current equipment and sent them over a few different shots to choose from.
Low & behold – The final copy!
If you want to get your hands on a physical copy of the magazine, this issue will be on stands from 1/21/16 – 1/27/16. Below is the cover so you can keep an eye out! You can find this magazine at Walmart, Target, Grocery Stores & Drugstores all over the US! (AHH!)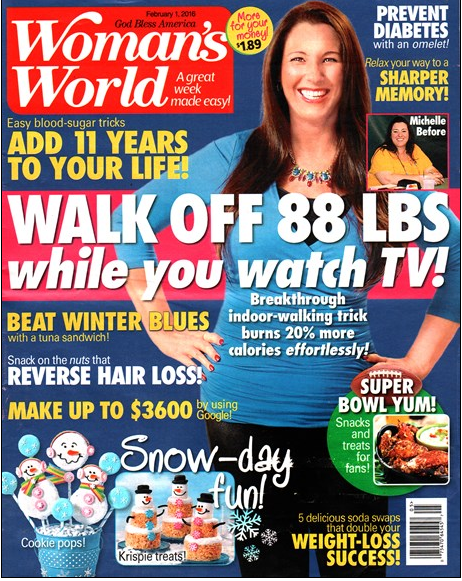 If you grab a copy, post a photo on Instagram or Twitter and be sure to tag me! That would totally make my day! Huge THANK YOU to Woman's World Magazine for making this happen!
*Not a sponsored post. All opinions are my own. Thank you Woman's World for featuring me!*