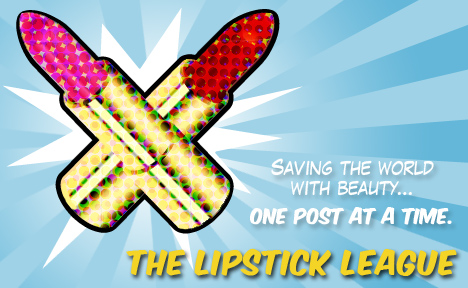 Question of the Week: What beauty products are you gifting this holiday? (You have to have at least one item on your shopping list!)
Answer : SO MANY! My mom is a huge beauty lover like I am, so I will definitely be getting her some of the Tarte & Too Faced sets! They are so adorable and perfect for gift giving!
Lipstick Links Of The Week : 
Beauty Junkies Unite – See the latest from ColourPop — a full review & swatches of the new #SQUAD Collection!
Blushing Noir – A look for all seasons! The Urban Decay Vice4 Palette is a must have to add to your wish list this year.
EauMG – It's a week of gift guides over at EauMG! Victoria kicked off the season with gifts from (cool) aunties!
Gouldylox Reviews – I give a lot of gently used products to friends to try after I've tested them for the blog. That's never going to happen with this one. Never
Love for Lacquer – Looking for the perfect gift for your BFF this Holiday season? Look no further! Jess has some amazing options!
My Beauty Bunny – Got pimples? Check out my Makeup Tips to Cover Acne featuring Youngblood, Kat Von D. and Too Faced with before and after pictures (and no photoshop)!
My Newest Addiction – Skincare is important and Laura is showing us her holiday smiles without the lines.
Nouveau Cheap – CoverGirl is stepping up their drugstore makeup game for 2016. How, you ask? Click right here and see for yourself.
Phyrra – has a big giveaway! Visit her site to enter to win the Too Faced La Petite Maison & Le Grand Chateau Holiday Sets!
Prime Beauty – gets holiday inspiration from Marie Claire magazine. She two holiday makeup looks she created!
we heart this – want to see some multi-liner eye makeup looks starting the new Lancome Drama Liqui-Pencils? I'll give you hint, if you like color: you do!
(Wondering what the Lipstick League is? Find out here.)