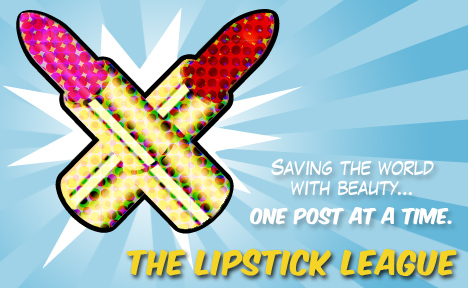 Question of the Week: What one (1) beauty item would you really love to receive this holiday season?
Answer : I am dying for a ViseArt palette! I have heard amazing things about the brand!
Lipstick Links Of The Week : 
Blushing Noir – Neutral for days! The MAC x Ellie Goulding Collection was made with me in mind – even though it's all about that Ellie.
Clumps of Mascara – Tis the season for fabulous beauty finds from Target. But hey girl, don't forget the pretty packaging, too!
Gouldylox Reviews – Need to survive the holidays in style? Determine your Elf-type and grab these to win the season!
Love for Lacquer – IT Cosmetics has some GREAT gift sets this year! Check out Jess' roundup!
My Beauty Bunny – Overwhelmed by the overflowing drugstore aisles? I've rounded up my Cruelty Free Necessities from Tom's of Maine for your next drugstore run!
My Newest Addiction – Do you love effortlessly natural makeup with a side of sexy? The MAC Ellie Goulding collection definitely delivers!
Nouveau Cheap – It's the most wonderful time of the year for drugstore makeup lovers…if you live near a CVS! The semi-annual Beauty Clearance Sale is back, which means tons of makeup for 50%-75% off. As always during these sales, I have a master list HERE of everything spotted on clearance so far (updated regularly).
Olive & Ivy – Let's talk great value for a second…this holiday set is one you do NOT want to miss out on if you've been interested in trying some Fresh products!
Phyrra – Do you love pink, taupe and brown eyeshadow? You need to see the new Too Faced Chocolate Bon Bons Palette!
Prime Beauty – has some fabulous last minute stocking stuffer ideas for beauty lovers!
we heart this – The Cirque Colors/Opening Ceremony Icon Duos for Nordstrom are the prettiest holiday nail lacquer collection around. You'll love these out of the ordinary color combos, I promise you!
Beautygeeks – wants you to have smoother skin by New Year's Eve, so she's giving away two Philosophy Microdelivery Overnight Anti-Aging Peel kits – one for US-based lovelies, and one for Canadians!
Beauty Junkies Unite – You don't have to spend a fortune to give a nice holiday prezzie. Here are several great picks, and they're all under $30!
(Wondering what the Lipstick League is? Find out here.)
Guest Post of the Week, as chosen by Blushing Noir – Bailey from The Daily Bailey B is one of my favorite Bloggers/YouTubers because she's honest, quick and to the point in all of her reviews and tutorials. Her latest Sephora Haul completely sold me on Viseart!