PR Sample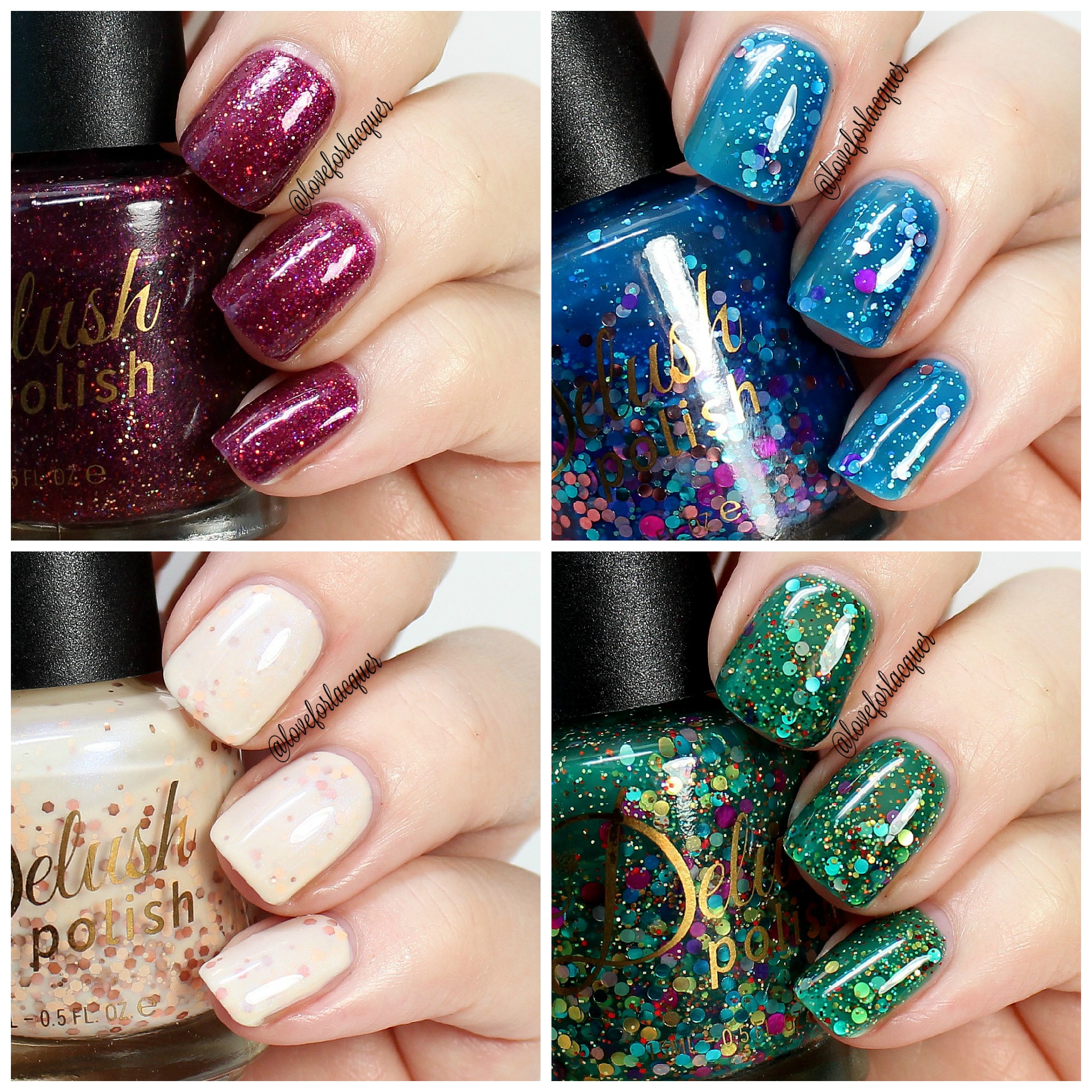 Good evening! Sorry this post went up so late today – I was a busy bee trying to catch up on everything before Christmas! Today I have the limited edition Winter Quartet gift box set to share with you from Delush Polish! This set is the PERFECT gift to give your polish loving friends this season! Containing 4 full sized polishes, a limited edition cuticle rollerball in your choice of scent (Mine was in eggnog!) & a crystal glass nail file all for $45. Such an awesome deal!  Plus – look how cute it's packaged!
Slayed By The Bell : Vampy red with microfine glitters and flakies. I am obsessed with this color! Photo below shows two coats.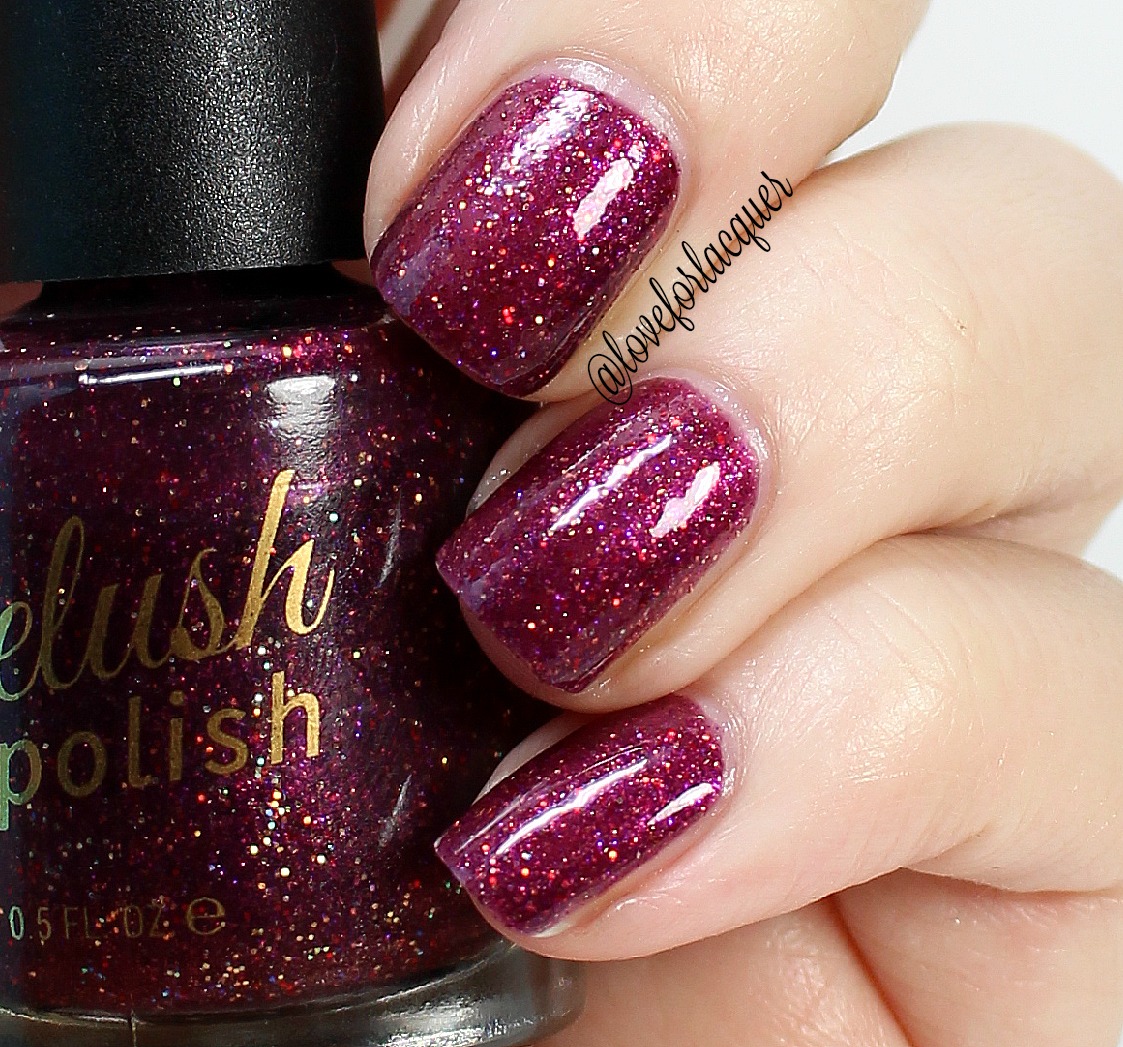 Just The Tree Of Us : Christmas green base with a TON of glitter mixed in. Trim your nails just how you would trim your tree! Photo below shows two coats.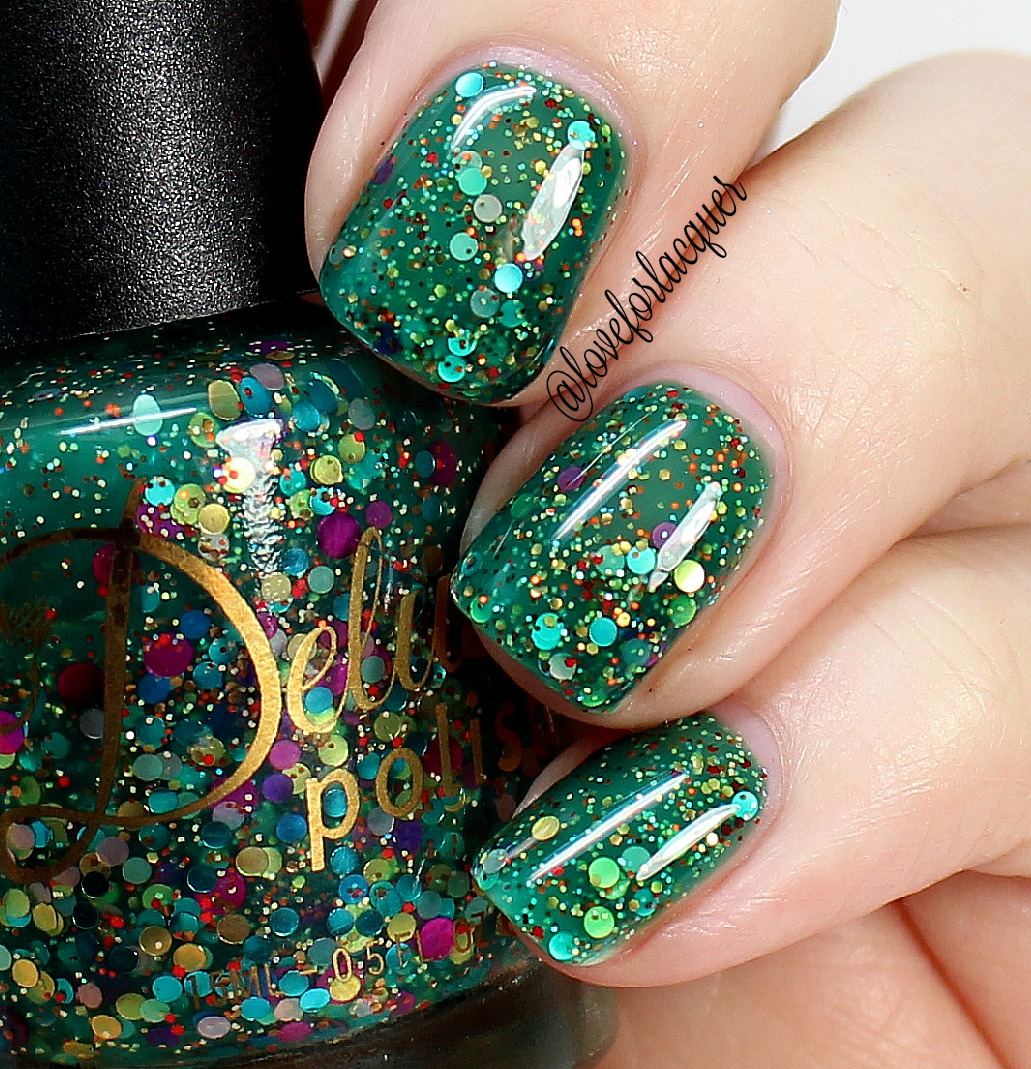 Mermaid For Each Other : Royal blue jelly base with circle glitters mixed in. Photo below shows two coats.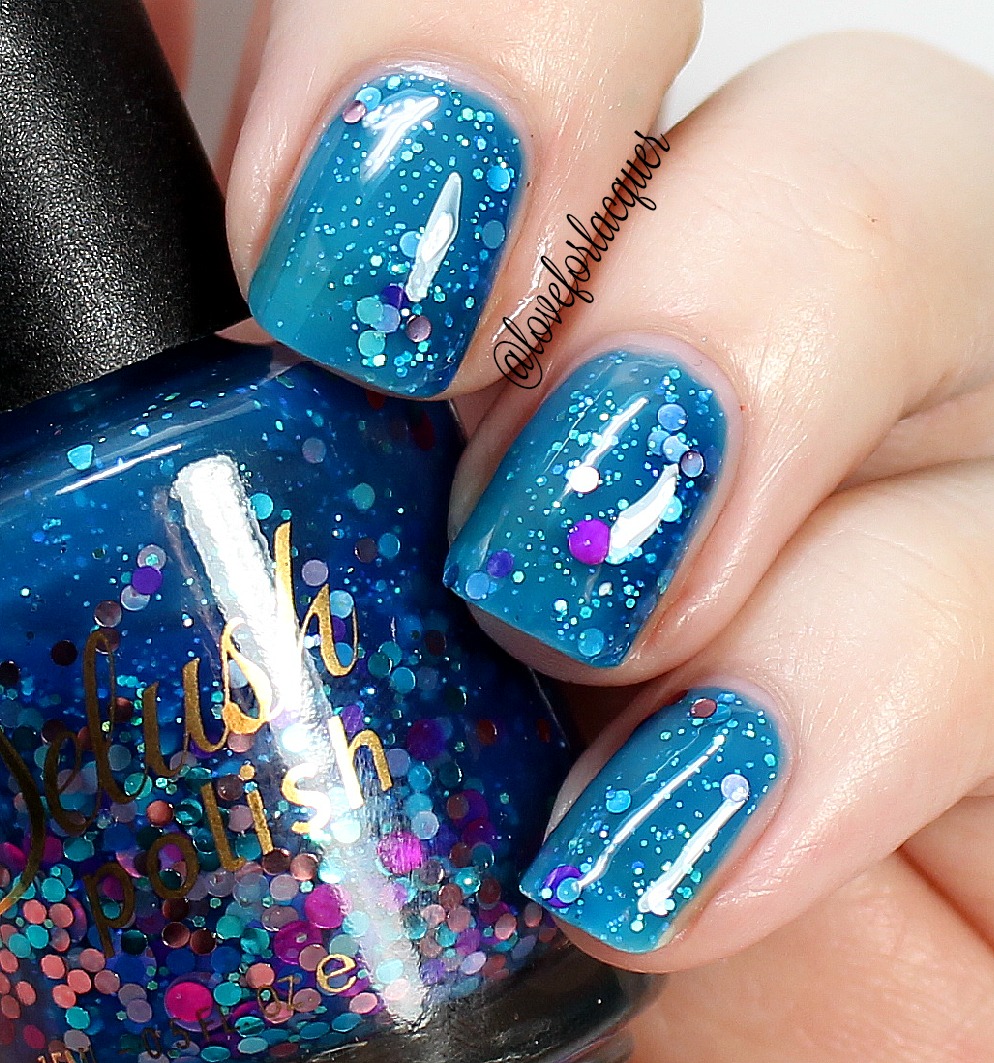 A Whole Latte Love : Nude crelly with copper & peach glitters. Photo below shows two coats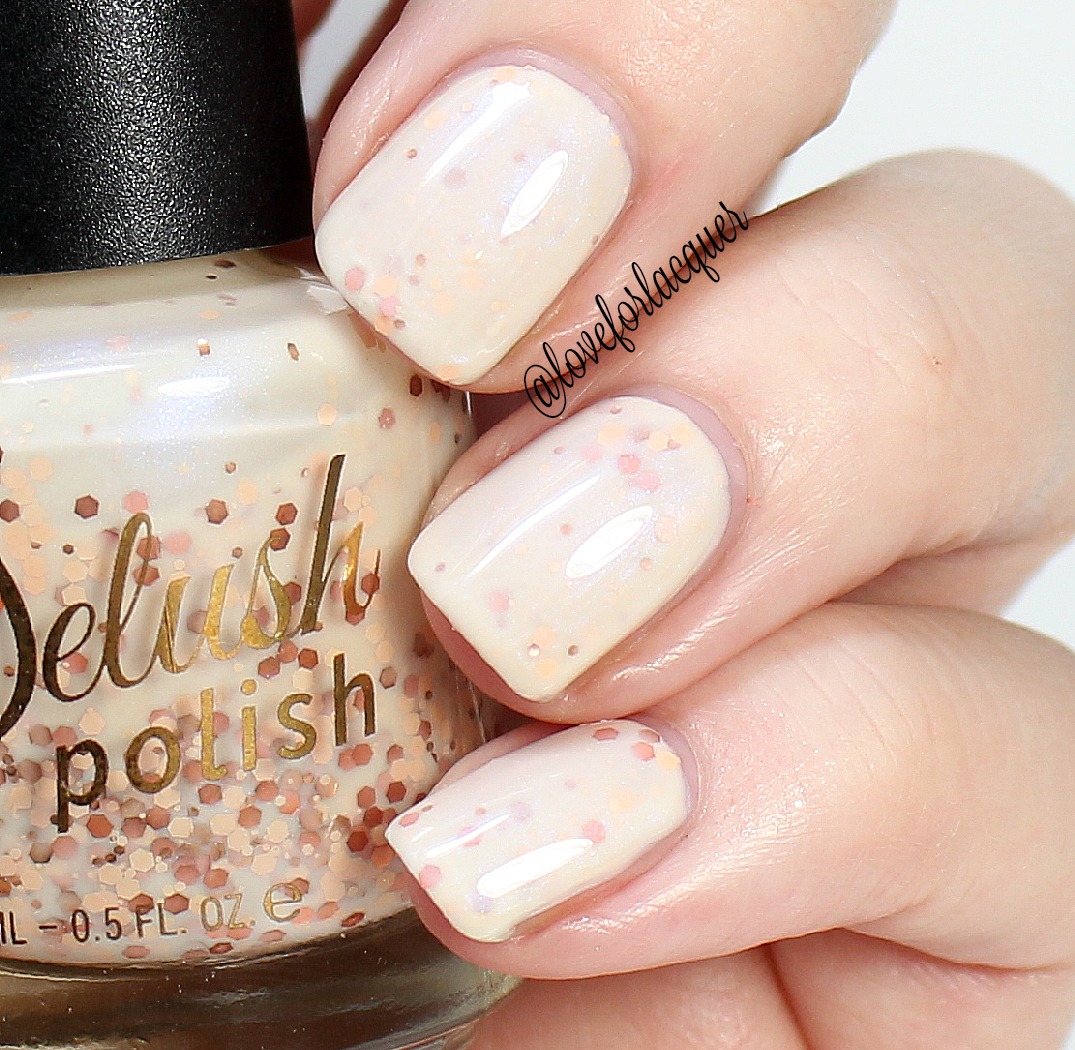 I am such a huge fan of Delush's polishes and I absolutely love these creations! All of the formulas were on point as they usually are and I love the color combos she chose! Putting these in a gift set was such a genius idea! If you don't want to purchase all 4 as a set, they are available individually as well.
Which one is your favorite?
Availability : Delush Polish
Price : $45 | Full Size : $8.95 | Mini : $4.50 | Cuticle Rollerball : $7.95 | Glass Nail File : $6.95
Social Media : Facebook | Instagram | Twitter 
*Provided for an honest review. All opinions are my own*