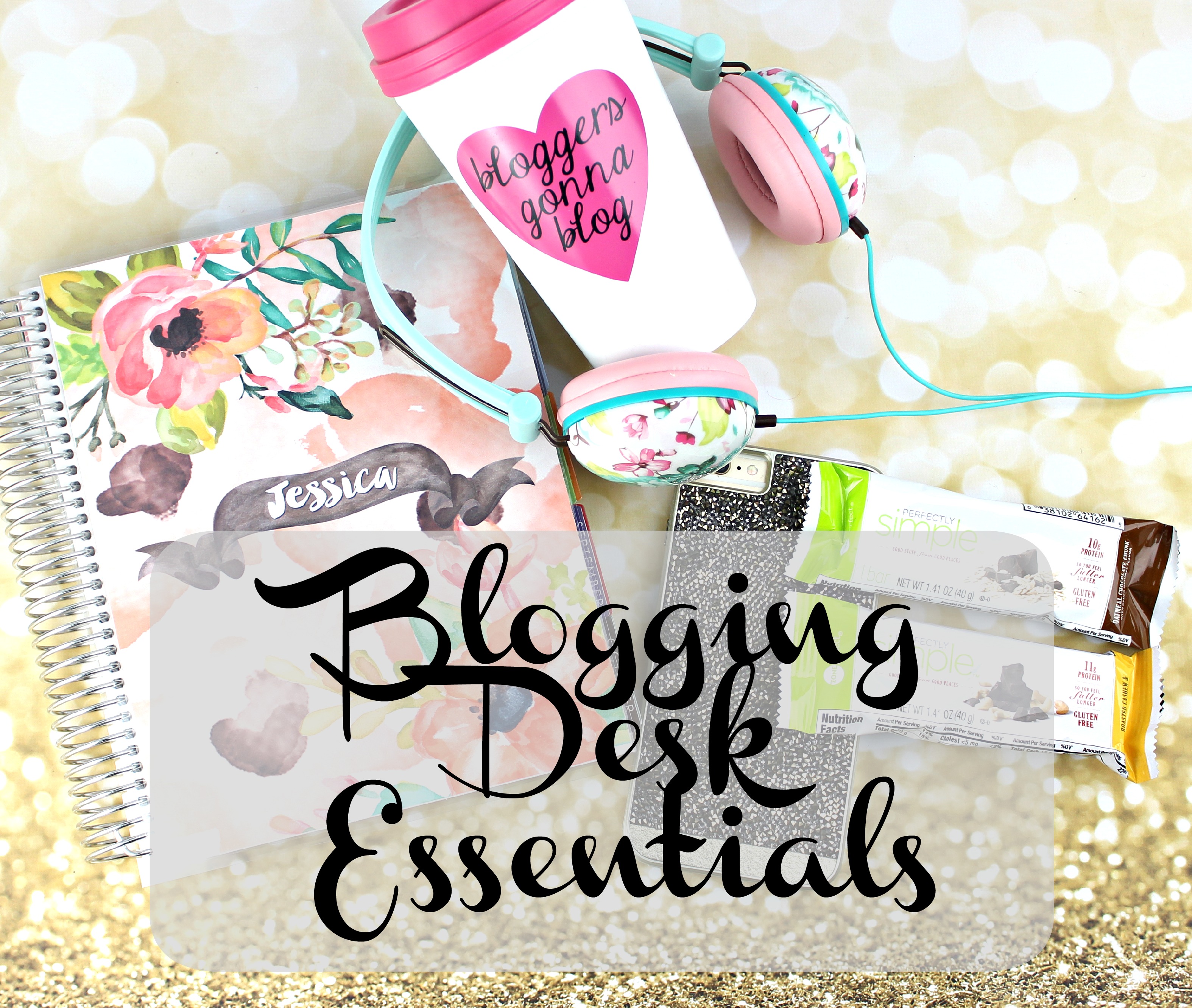 There are a few things I always have to keep by my side when I'm editing photos and working on blog posts. (Besides my computer of course)  This will obviously vary from blogger to blogger, but these are some of my ride or die products when I'm sitting at my desk all day.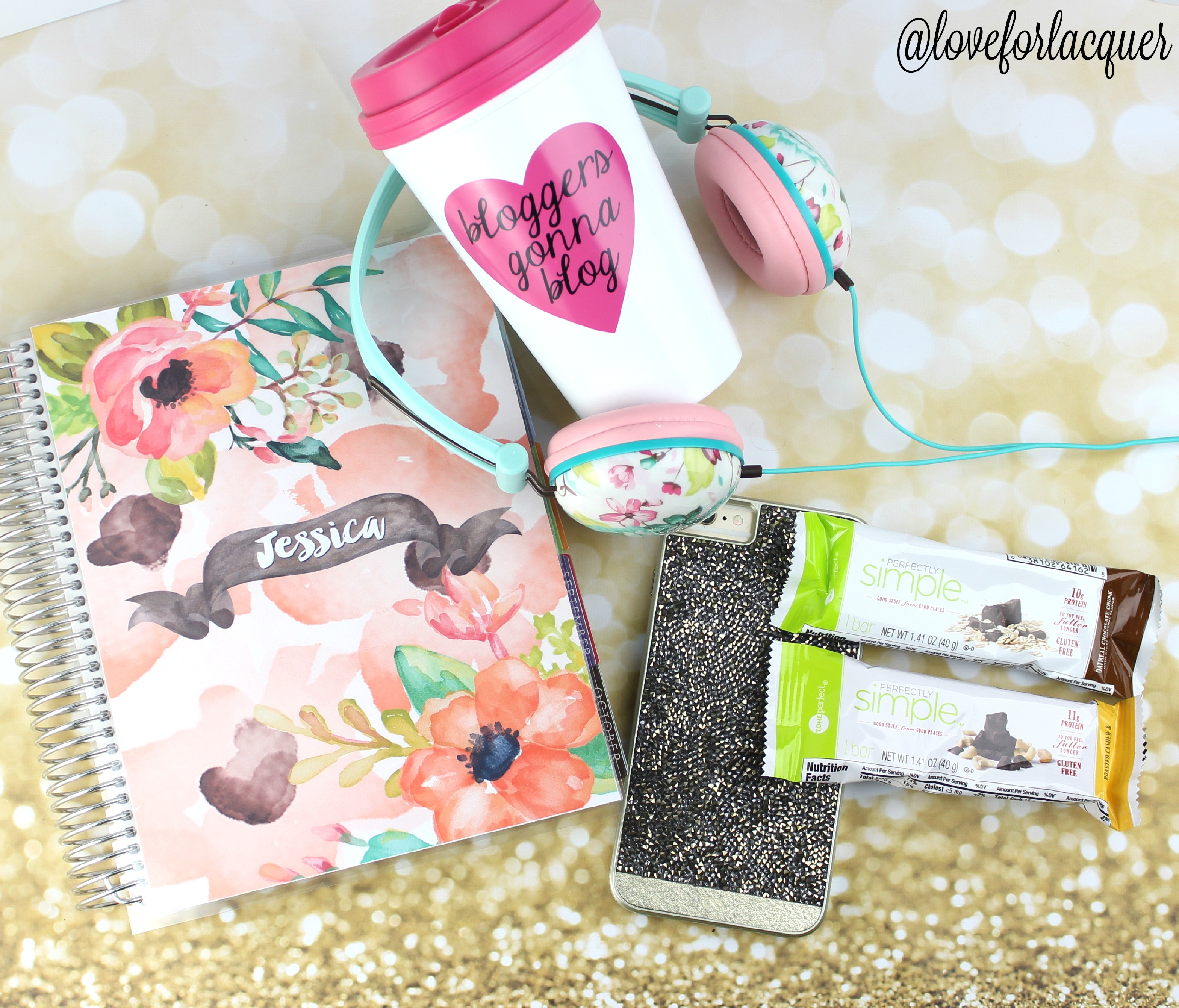 1 ) Erin Condren Life Planner // I don't know what I would do without this gem! I use it to write down sponsored posts, blog ideas, things to do etc. If you haven't invested in one yet, I highly recommend doing so. It will change your life! And because I know I'll get questions, the cover is from My Newest Addiction on Etsy! 
2 ) COFFEE // I pretty much run on caffeine. I love using my Bloggers Gonna Blog travel tumbler mug from The Trendy Sparrow on Etsy.
3 ) Floral Headphones //  When I'm editing quite a bit of photos, I usually like to listen to music (Obsessed with the Tori Kelly album right now) or turn on Netflix, but don't want the entire house to have to listen to it as well. These adorable mint & floral headphones are from an online shop called Ankit. They work great and are SO pretty!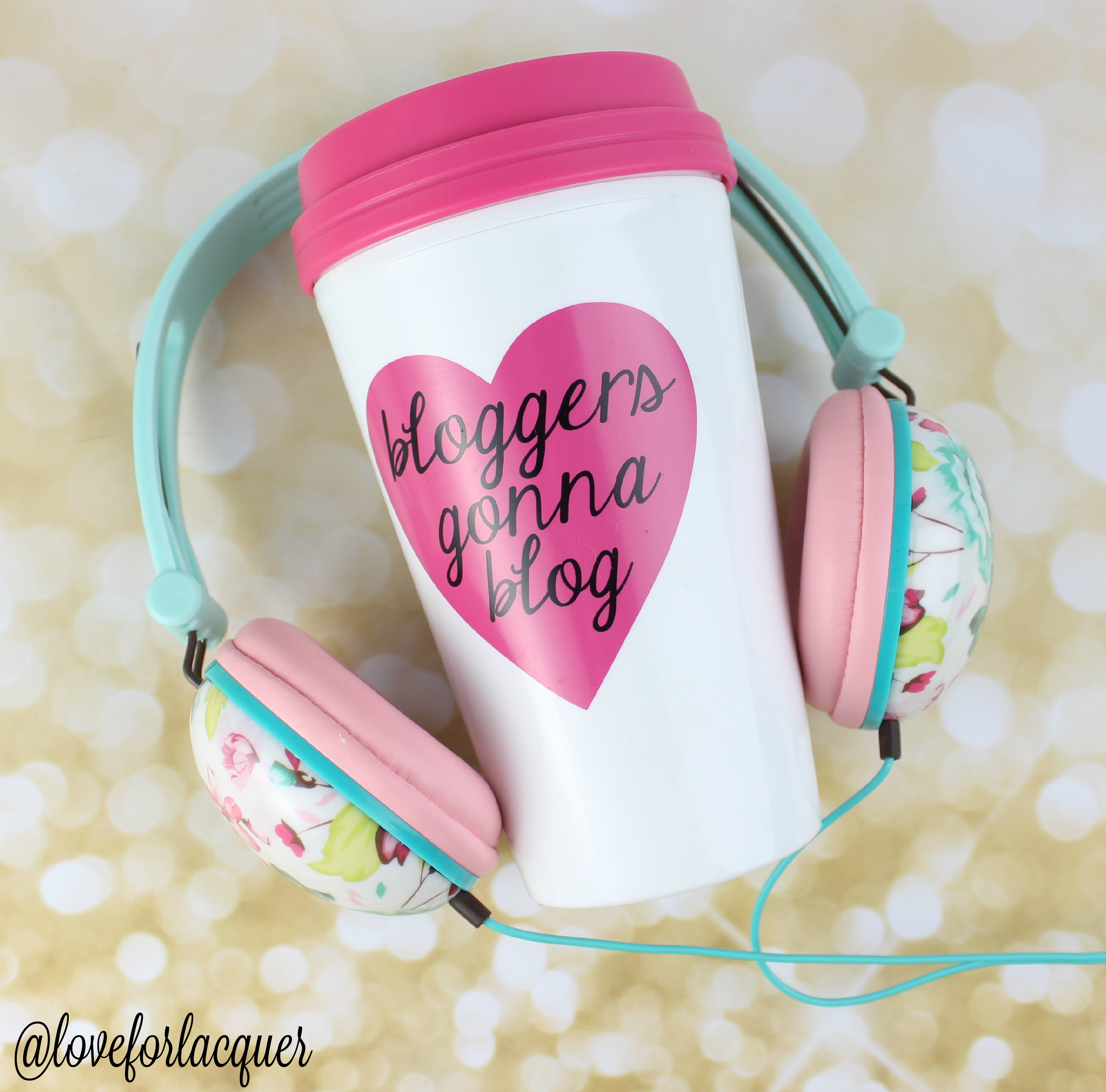 4 ) iPhone 6 Plus // I'm constantly checking Snapchat & Instagram, so my phone is pretty much by my side 24/7.  Plus, it's a great time to take a 10 minute break and have a snack!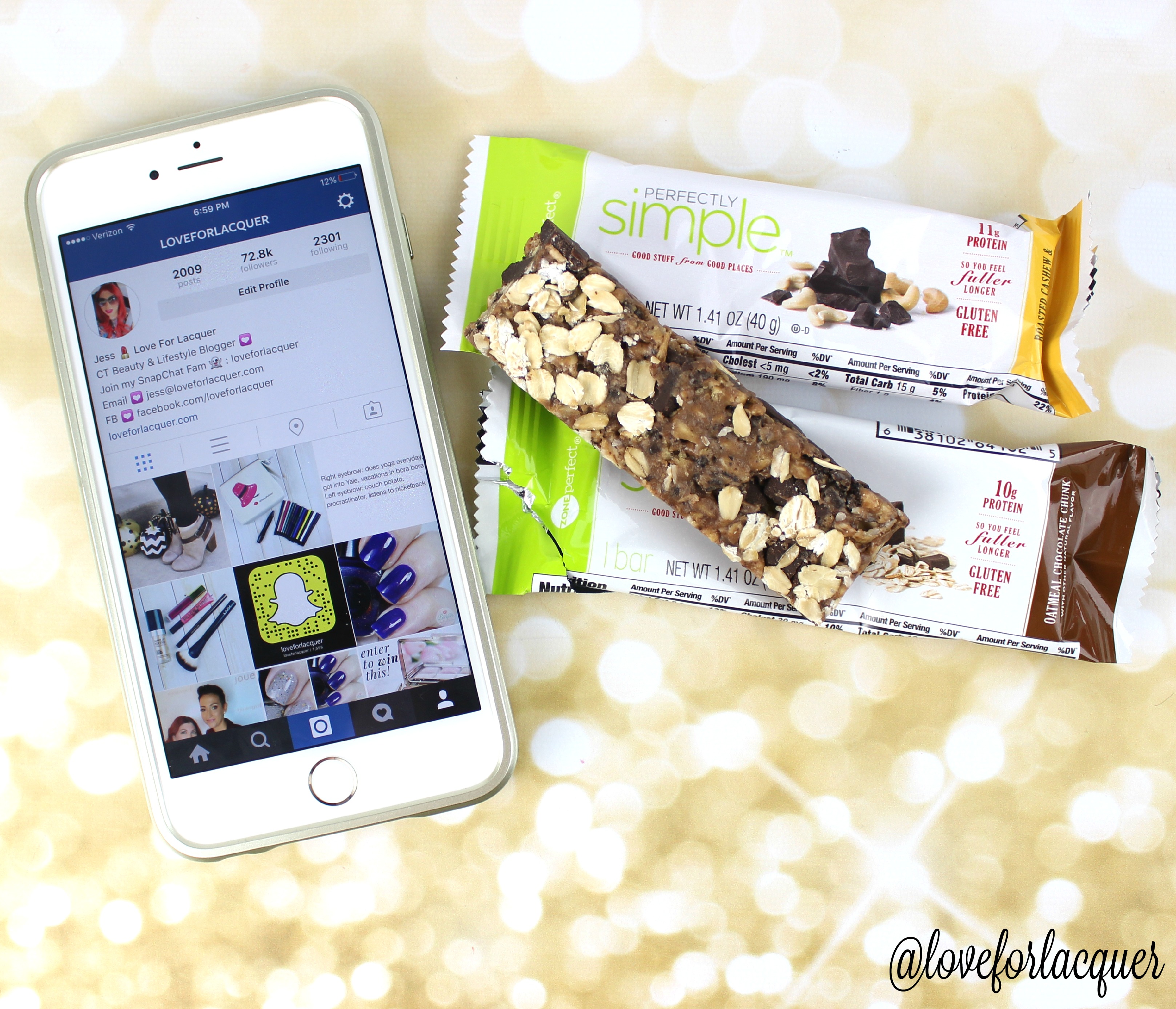 5 ) Perfectly Simple Nutrition Bars // When I'm in the zone, there are days I completely forget to eat. I have a drawer full of the Perfectly Simple Nutrition Bars because they are THAT good and satisfy my hunger. They are chock full of protein and come in 4 delicious flavors (All of which I LOVE, but my favorite is definitely the Oatmeal Chocolate Chunk) Not only are they good for you with less than 200 calories and 10 grams of protein, they are the perfect pick me up snack. You can grab a coupon HERE so you can stock up as well!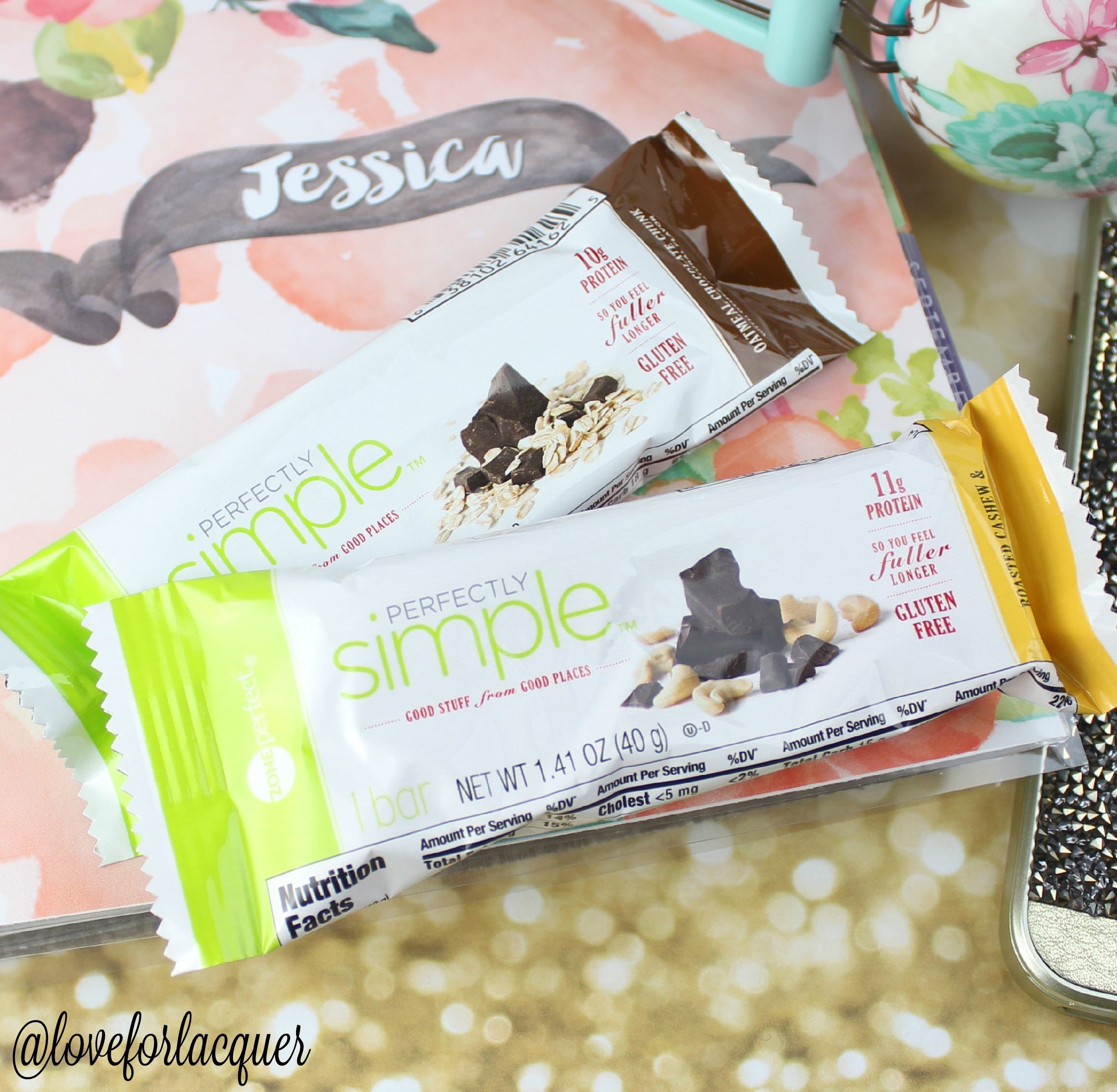 I would love to know what your desk essentials are! Plus, don't forget to grab your coupon and stock up on the Perfectly Simple Nutrition Bars as well!
*Sponsored by Zone Perfect & Linqia. Post does contain referral links and some items were gifted by PR. All opinions are 100% my own*