PR Sample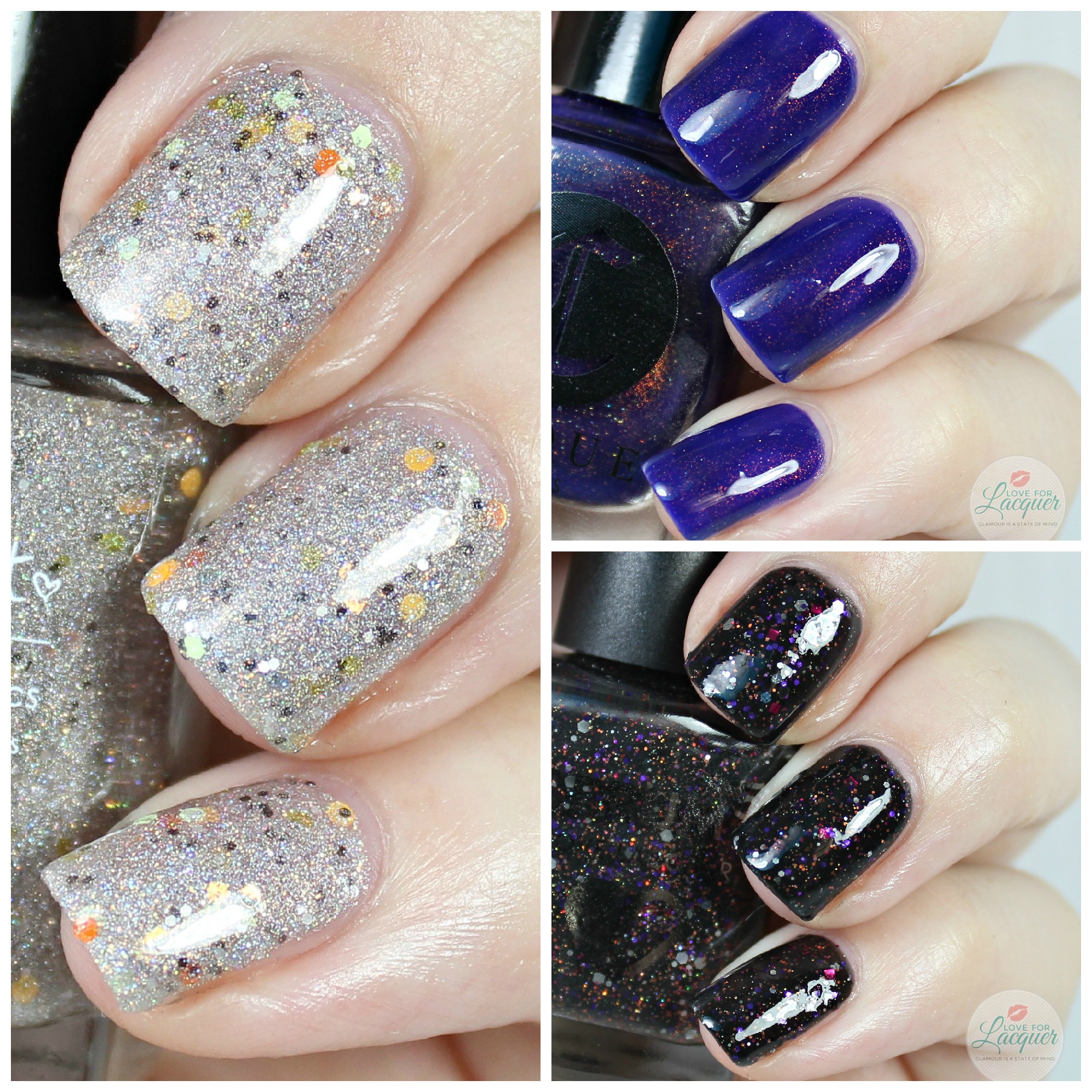 Happy Friday! So sorry I have been MIA this week. I came down with a horrible cold and haven't left the couch up until today. Besides that, let's talk about the All Holos Eve Collab trio that releases this weekend between Serum No 5, Cirque Colors & Lacquer Lust! I love when they do collabs together and if you are able to get your hands on this trio – do it! Let's take a look!
Cirque Colors Coven : Jelly Indigo purple / blue base with a reddish gold shimmer. Photo below shows two coats.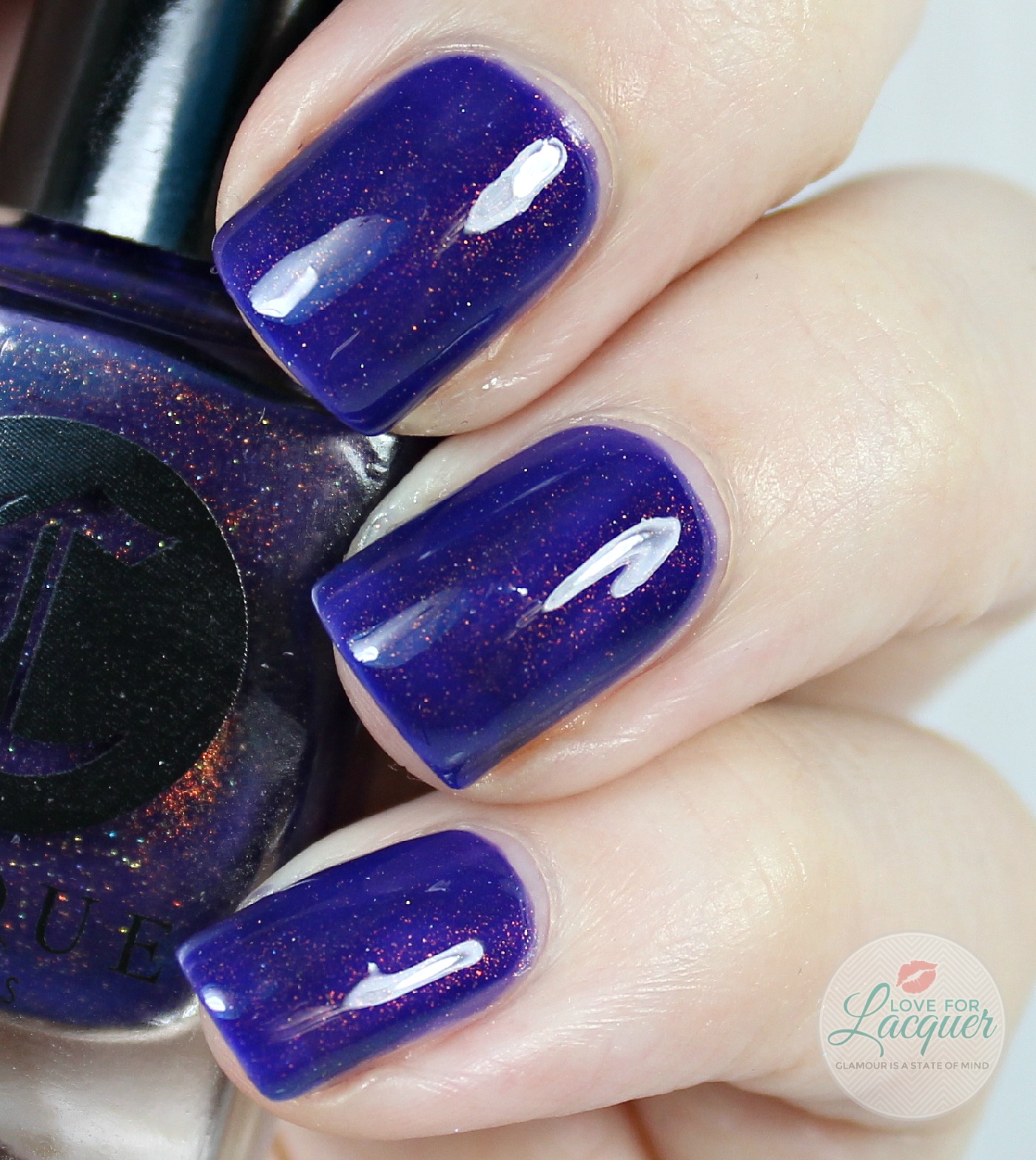 Lacquer Lust Candy Corn & Unicorns : Silver microglitter base with a hint of holo. Also contains small glitters in orange, black and yellow – similar to candy corn! Photo below shows two coats.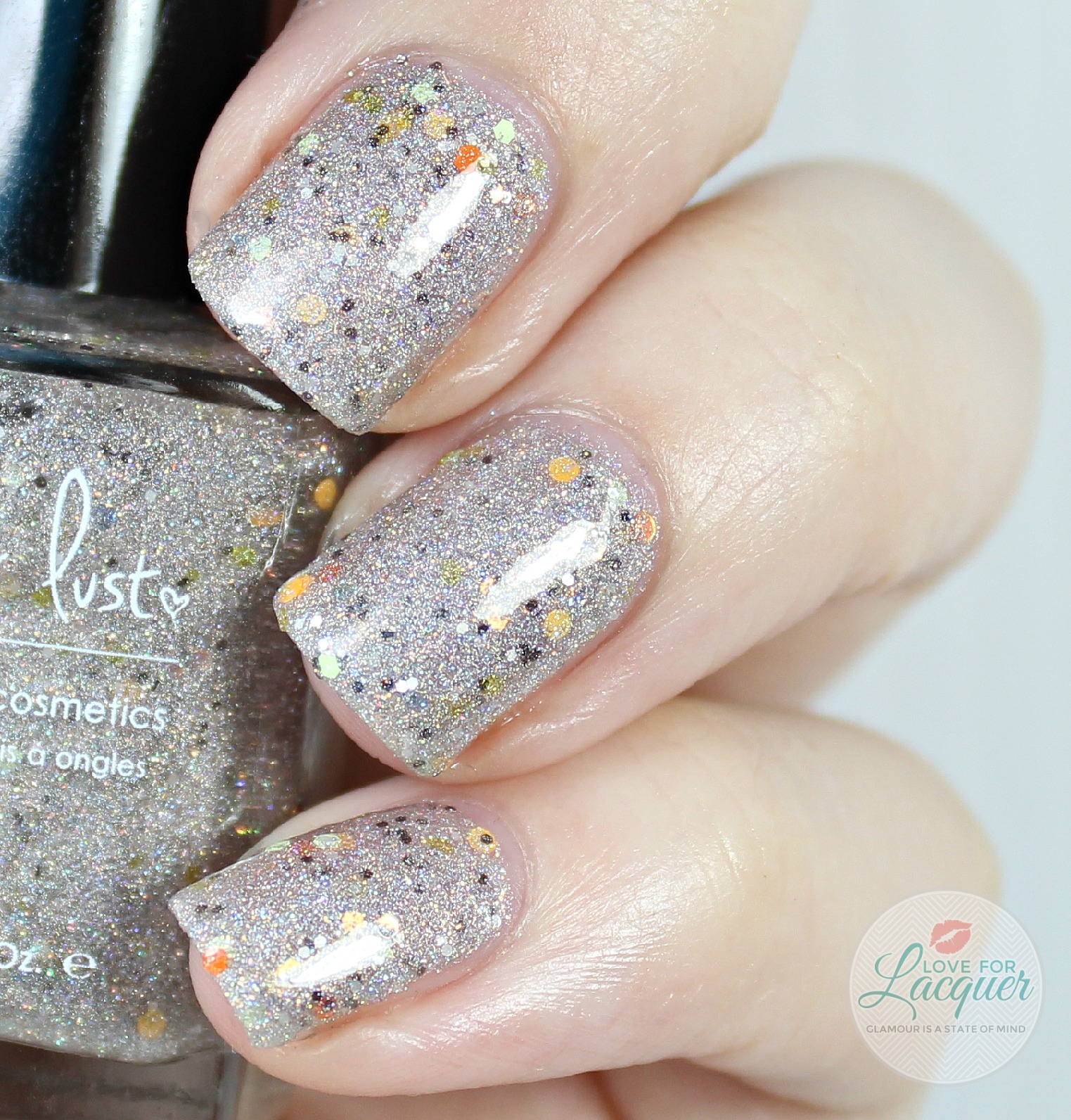 Serum No5 You're Boo-Tiful : Black jelly base jam packed with gorgeous glitters in red, purple, orange & silver.  Also glows in the dark! Photo below shows two coats.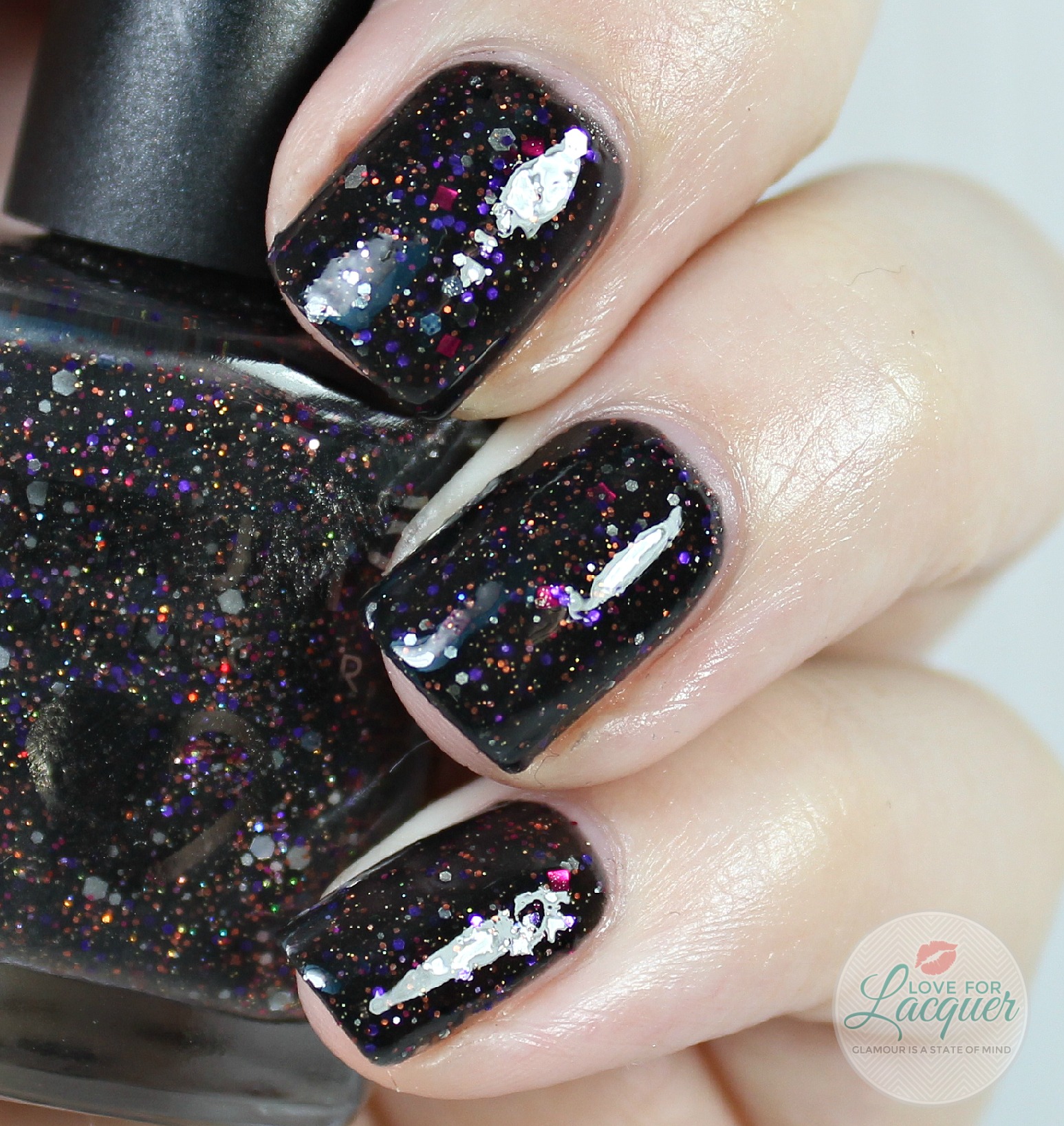 I am obsessed with all 4 of these shades and even kept on Coven to wear to GenBeauty tomorrow! They all had wonderful formulas and application was perfect. I also love the cute packaging and candy that comes in the box as well!
Will you be picking up this trio?
Availability : Serum No 5 (12pm PDT) | Lacquer Lust (12pm PDT) | Cirque Colors (12pm EST)
Price : $32
Serum No 5 Social Media : Facebook | Twitter | Instagram
Cirque Colors Social Media : Facebook | Twitter | Instagram
Lacquer Lust Social Media : Facebook | Twitter | Instagram
*Provided for an honest review. All opinions are my own*