PR Sample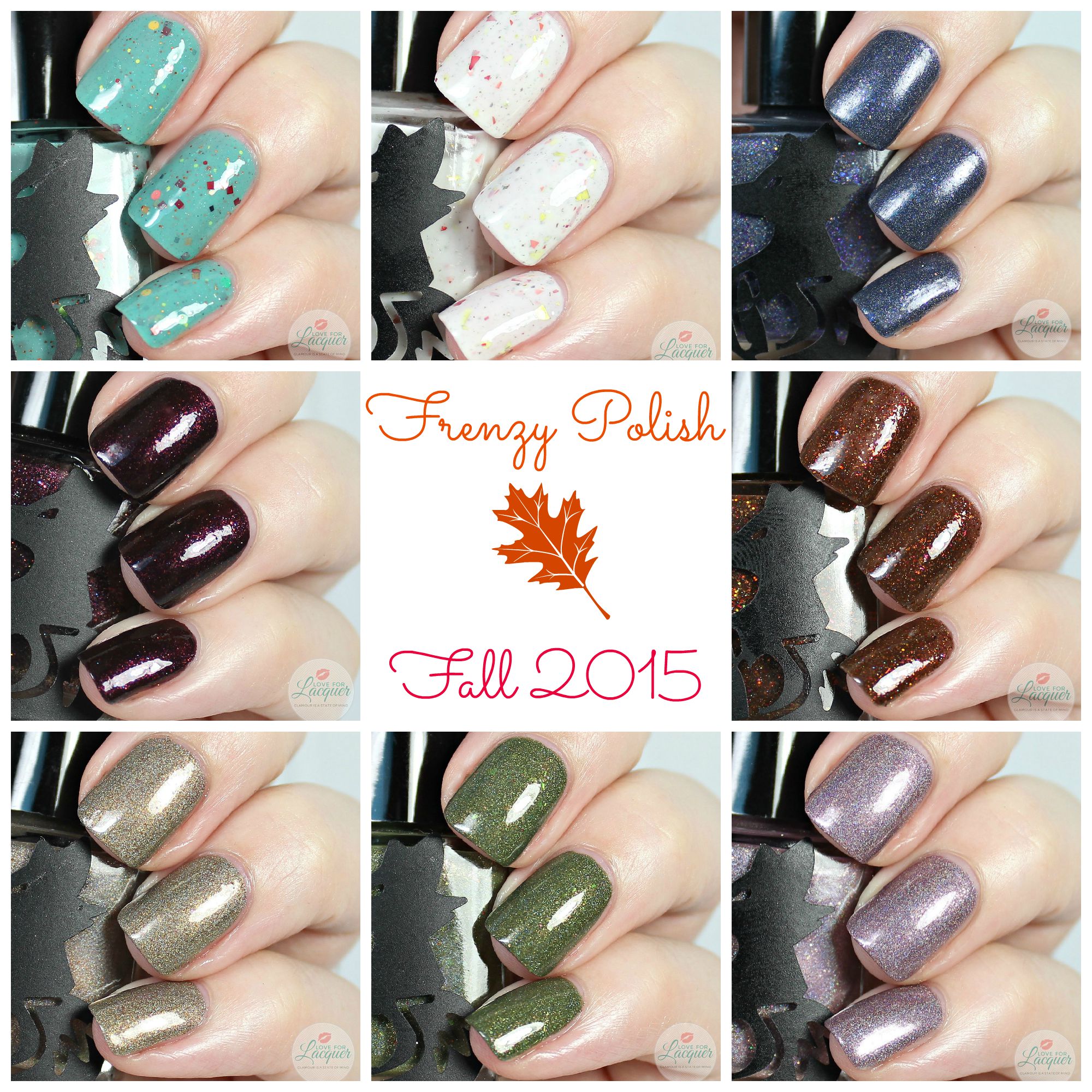 Happy Wednesday! Today I have the absolutely GORGEOUS Fall collection from Frenzy Polish to share with you! This was a collection I was insanely excited about receiving thanks to all of her sneak peek collages in the fan group. Fall is my favorite time of the year and Rachel absolutely knocked this collection out of the park. I think it's pretty safe to say this is my favorite collection of hers to date! Let's take a look!
Apple Picking : Teal green jelly with yellow, cranberry & orange glitters.  Apple Picking is one of my FAVORITE things to do when it gets cooler and I think this polish represents that so well. Formula was perfection. I used three thin coats plus top coat for the photo below.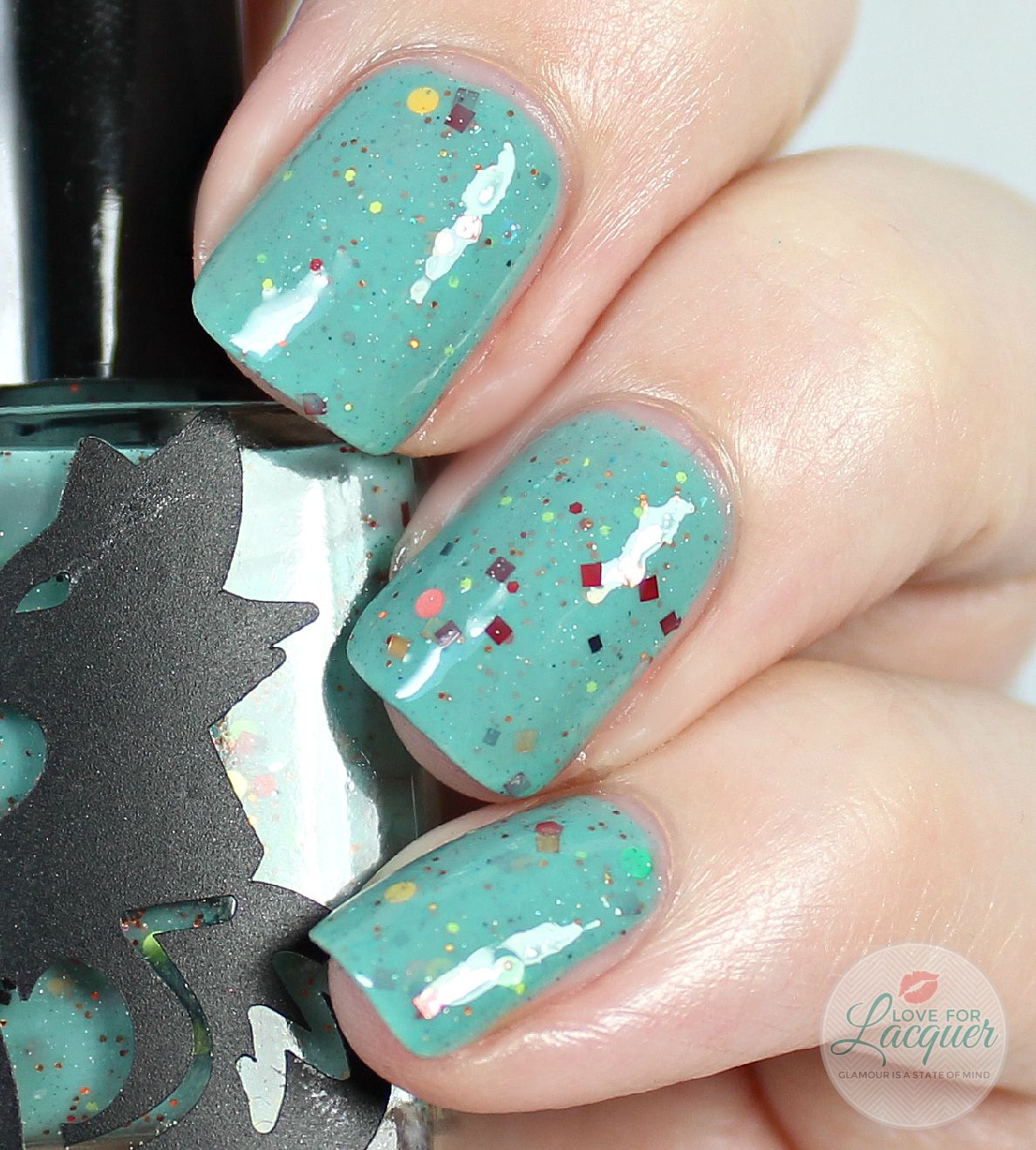 Berry Cobbler : Deep dusky blue with blue and purple glitters throughout.  This was the first shade I swatched and it pained me to remove it. I absolutely LOVE it. Photo below shows three thin coats plus top coat.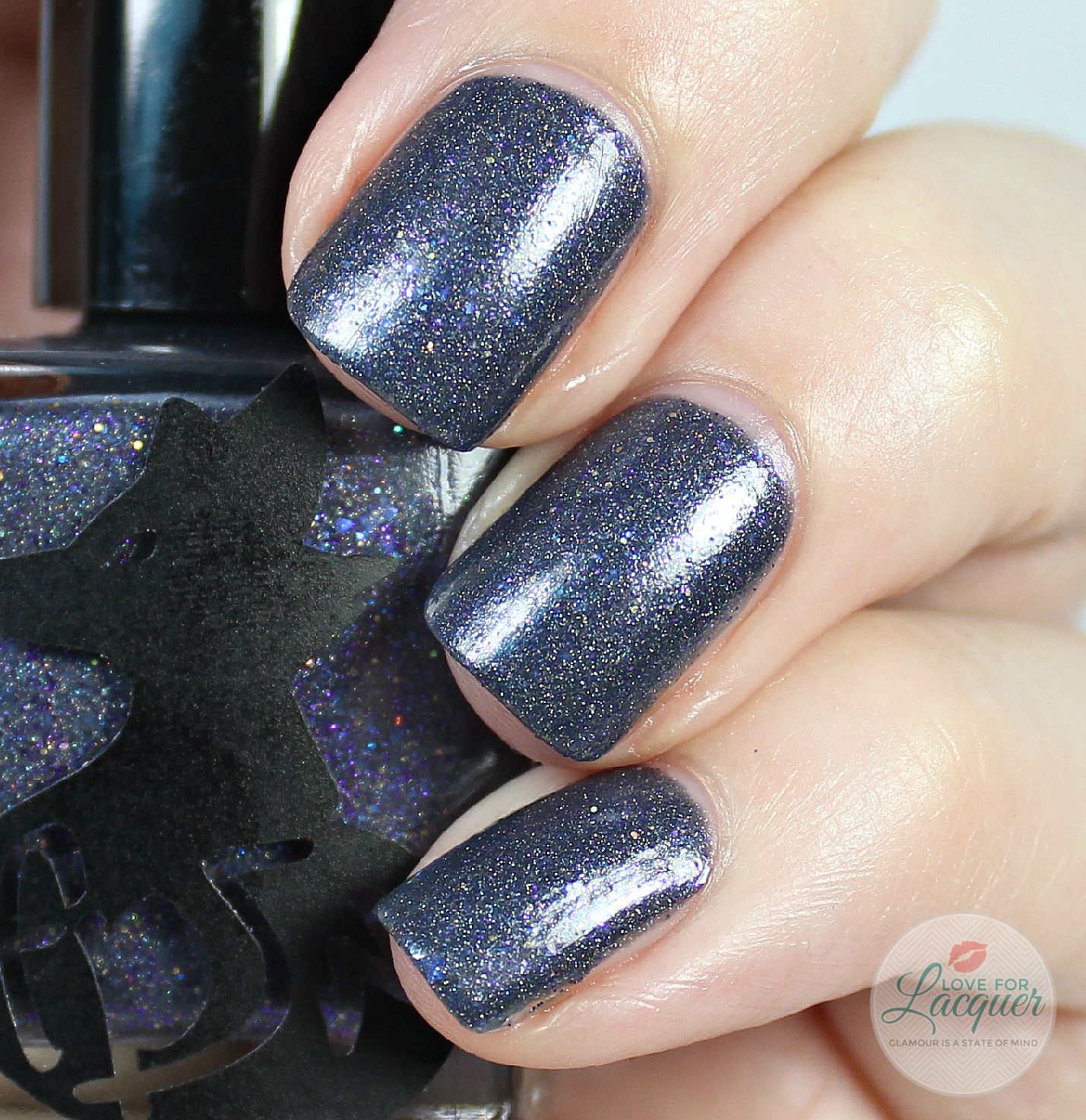 Cashmere Sweater : Light mauve with silver micro flakes and holo. This shade made my heart stop. It is a definite must have! Photo below shows two coats plus top coat.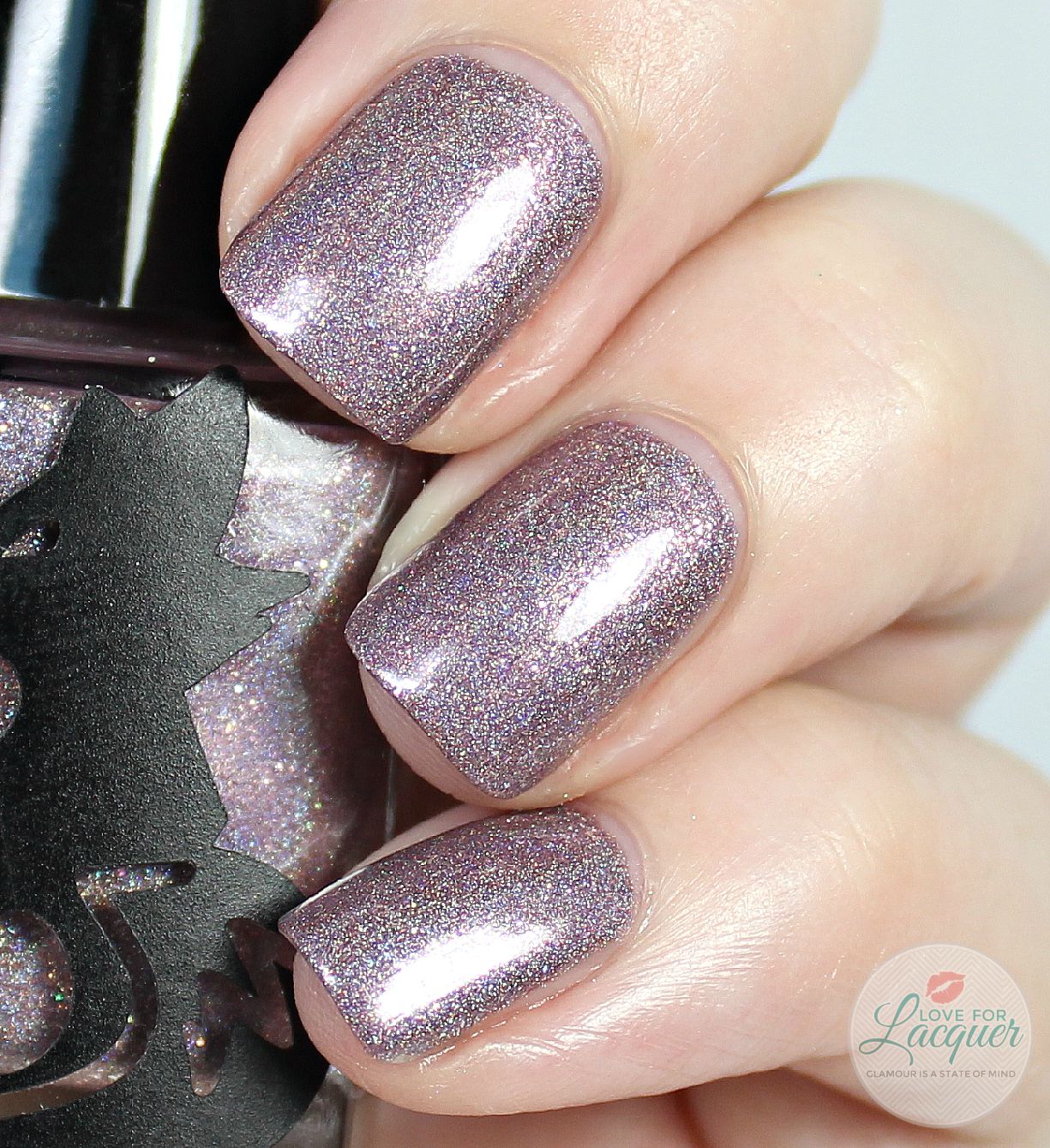 Crushed Cranberries : Deep blackened red with glitter.  This was such a tough shade to photograph because I wanted to make sure I got the gorgeous glitter. This will most likely be one of my Fall go to shades. Beautiful! Photo below shows two coats plus top coat.
Falling Leaves : white crelly with fall colored metallic flakes.  I have been a huge fan of white crelly shades like this for as long as I can remember, and this one is no exception! Love the Fall vibe! Photo below shows three thin coats plus top coat.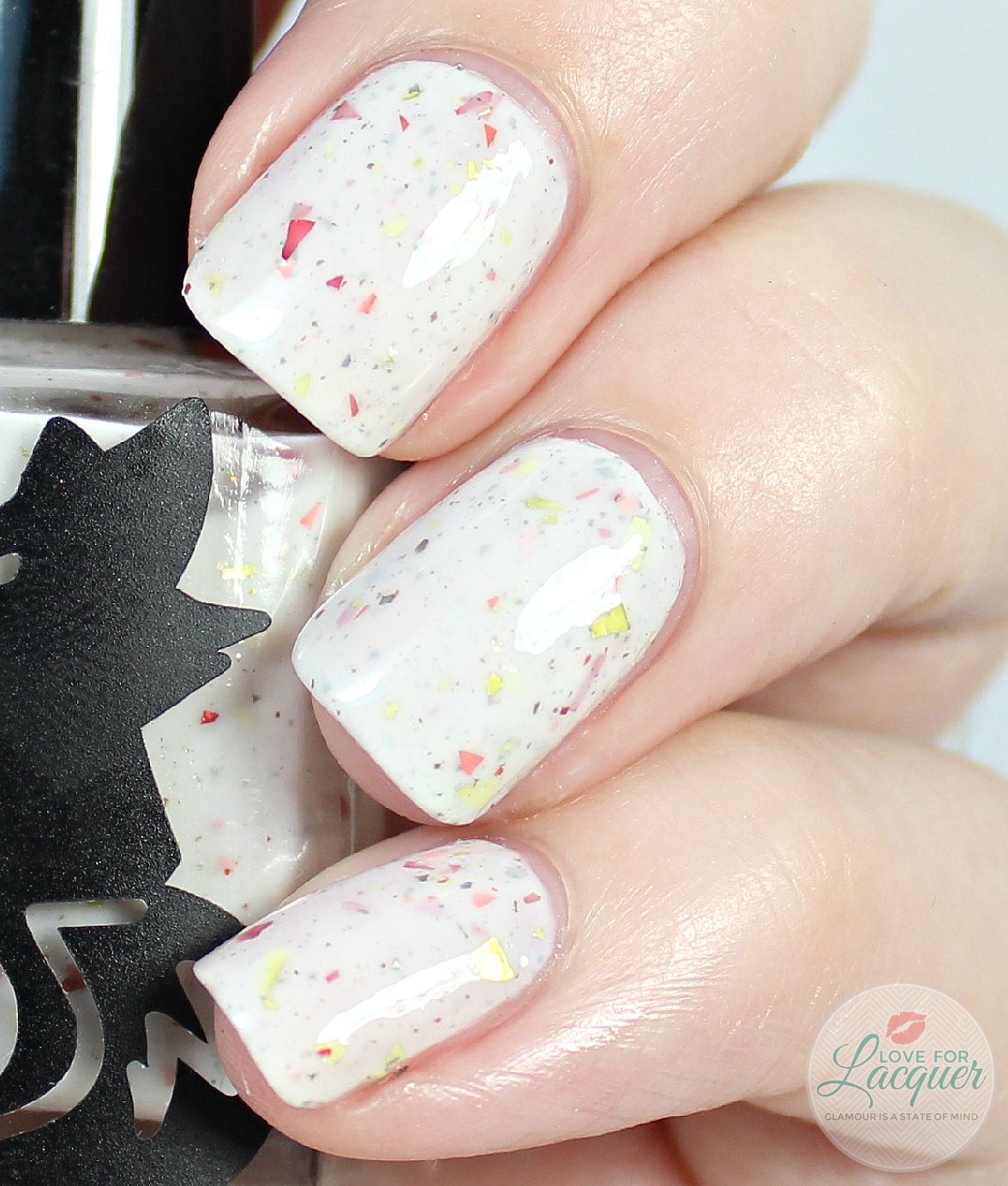 Fireside Therapy : Brown jelly with multi colored micro flakes and glitter.  I used two coats for the photo below, but probably could have gone with one more. I'm sure this would also look awesome over black!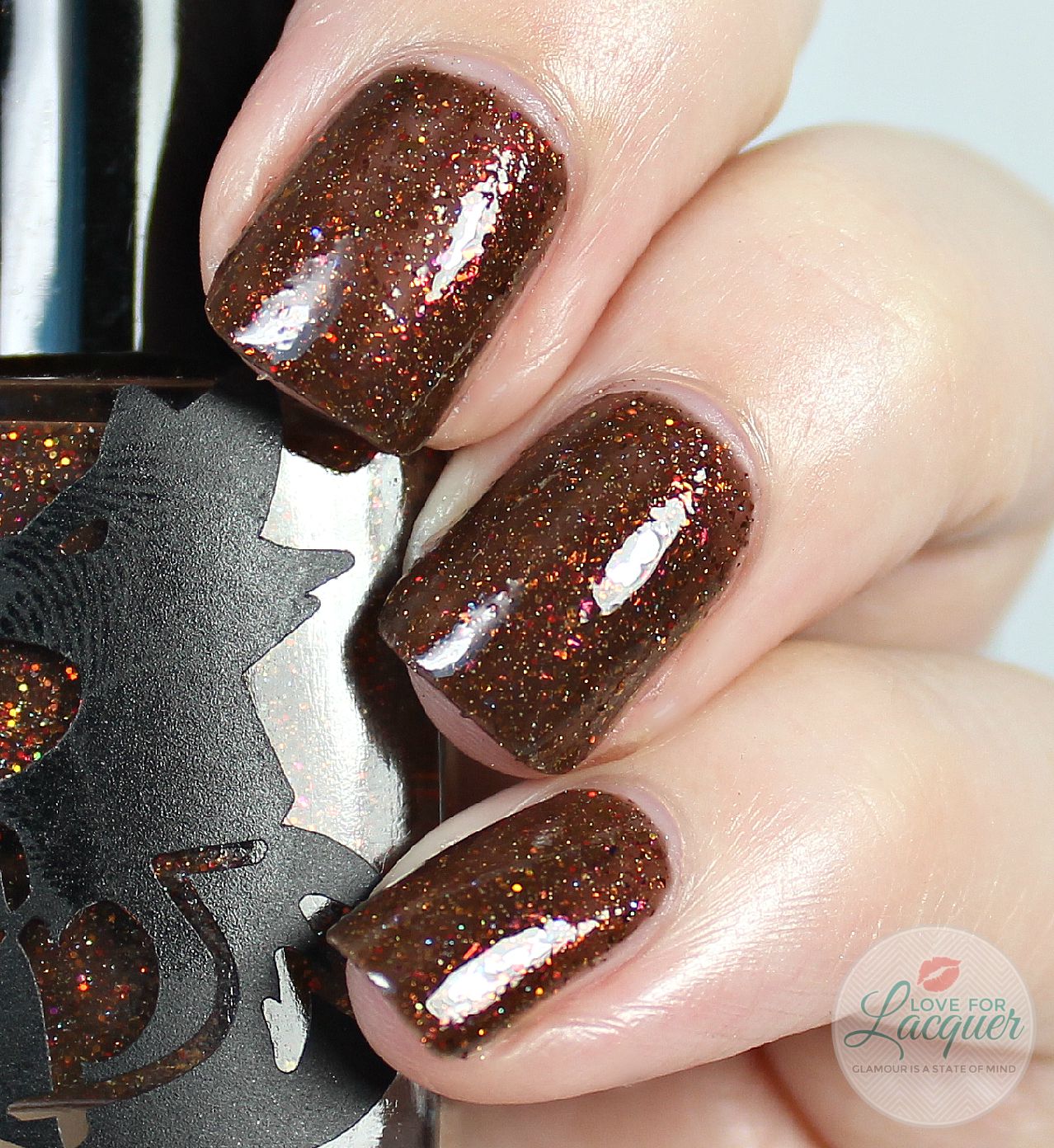 Nature Walk : Moss green with scattered holo and a sprinkle of green flakes. Hello stunner! This shade is SO unique and beautiful! Photo below shows two coats.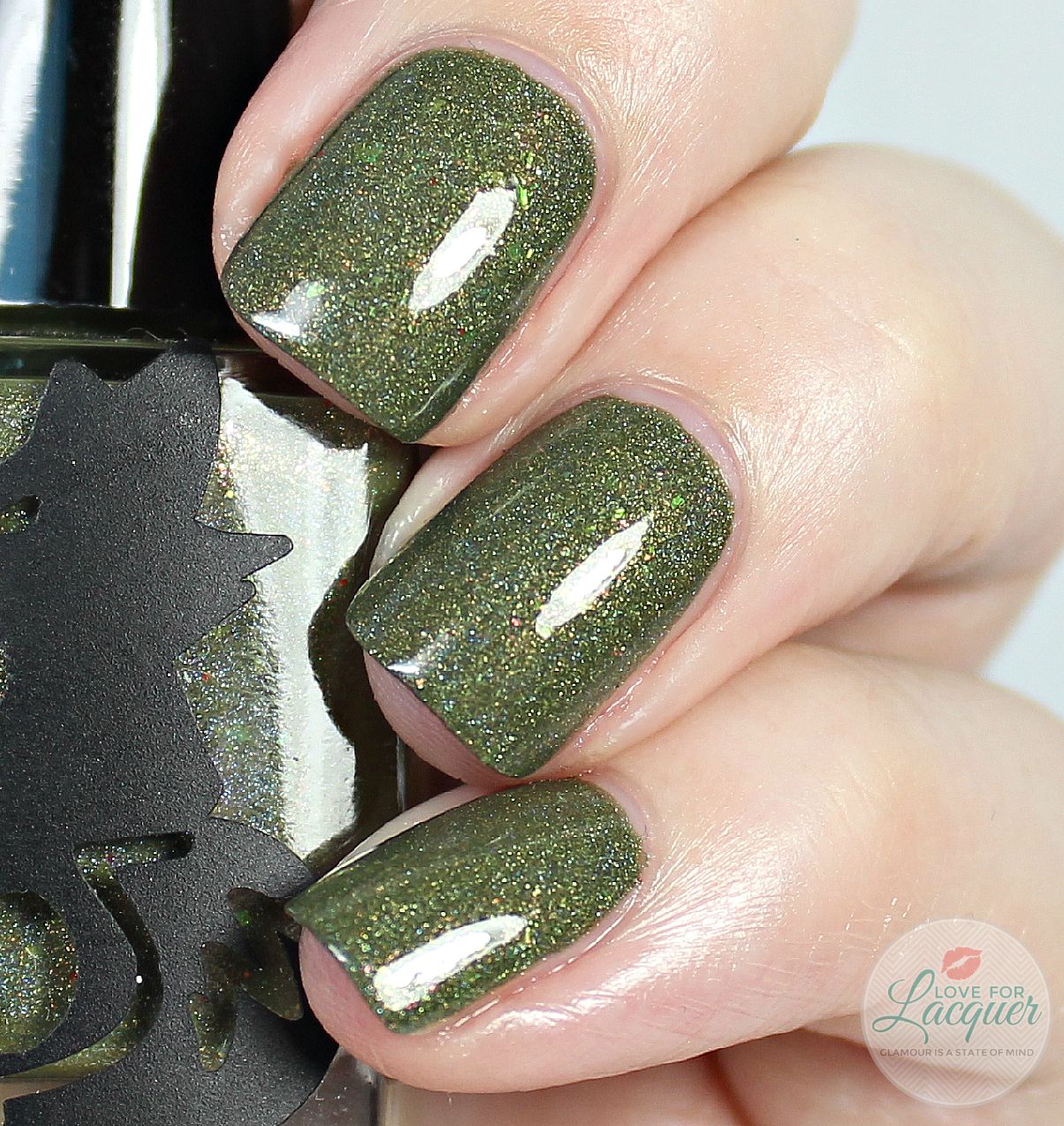 Sage & Saffron : Greenish / Copper holo. This one is so hard to describe – Is it sage? Is it copper? The world may never know. The one thing I do know is it's freaking beautiful. Photo below shows two coats.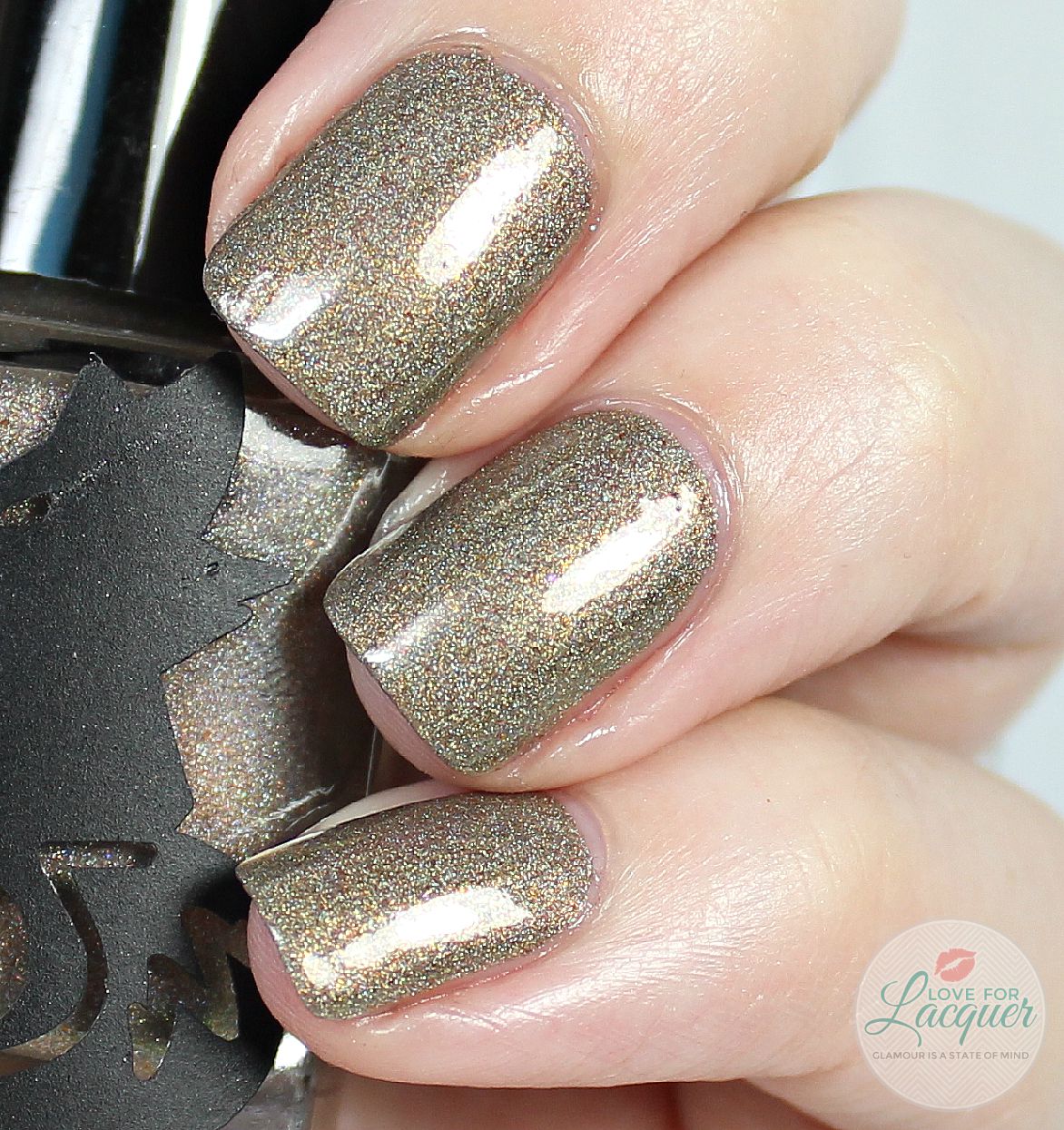 I don't even know if I can put into words how much I am in LOVE with this collection. Frenzy has truly outdone themselves and I would definitely have to say this is a PERFECT Fall collection. From the names to the shades, if you don't already own some of these you are missing out.  Now if you'll excuse me, I'm going to go put on my UGGS, grab a PSL and wear every single one of these on my nails.
Which shade from the collection is your favorite?
Availability : Frenzy Polish
Price : $8.50-$9.00
Social Media : Facebook | Instagram | Twitter | Fan Group
*Provided for an honest review. All opinions are my own*