PR Sample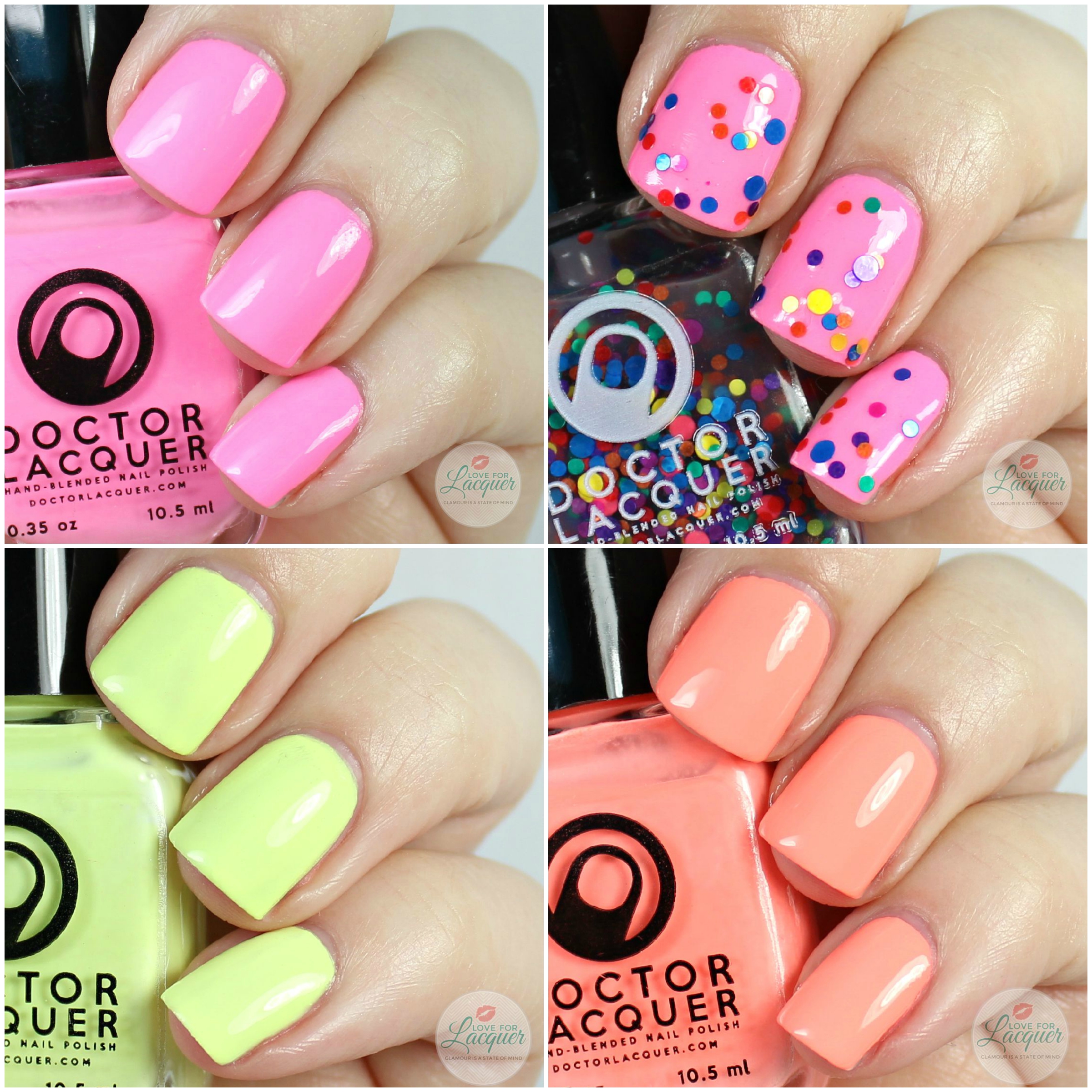 Good Morning! Today I have 4 shades from the new Doctor Lacquer Scubaloha collection to share with you! Even though Fall is around the corner, I'm not ready to put away my neon shades yet! Especially ones as creamy and pigmented as these! All of these dry down to a satin matte finish *and* glow in the dark! My GITD photo taking skills aren't up to par yet, so if you'd like to see these in action, head HERE. I did end up top coating all of these because I prefer mine to be shiny. Let's take a look!
Lau'i Pala : Pastel lemon / green cream with a bright lime glow. Photo below shows two thin coats.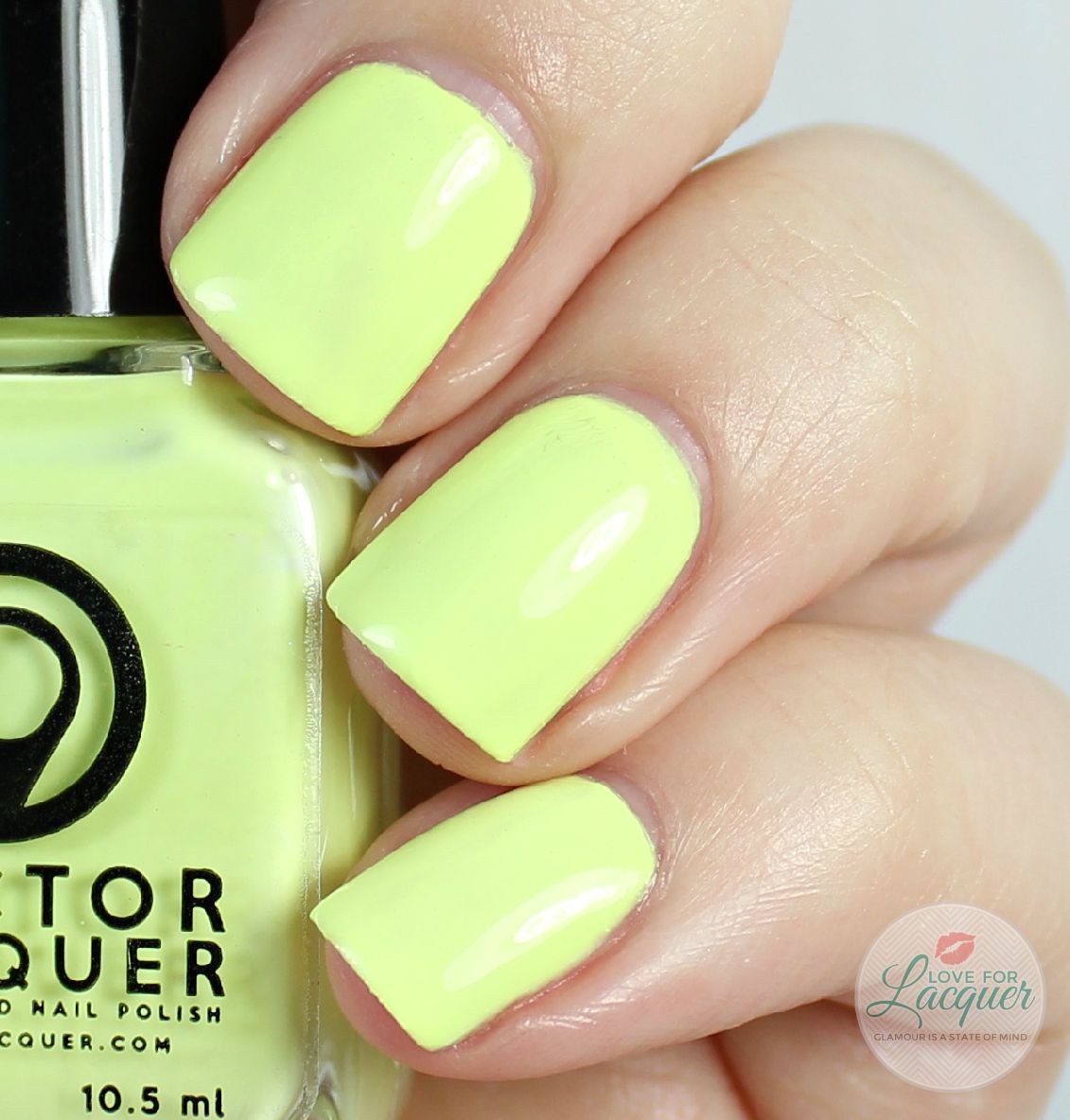 Nohu : Pastel peach / coral creme with an orange glow. Photo below shows two coats.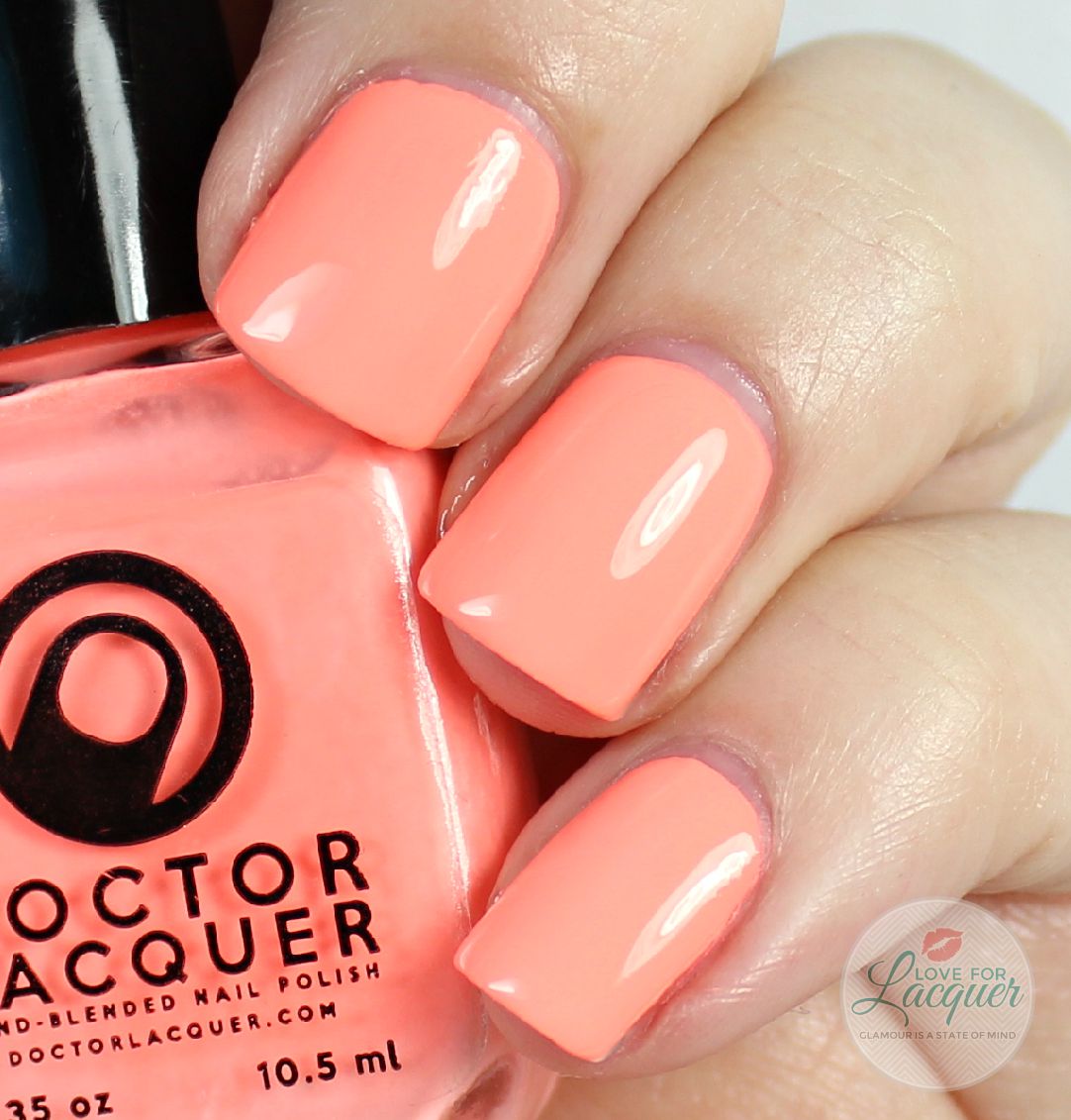 Kumu : Bright pastel pink cream with a peach glow. Photo below shows two coats.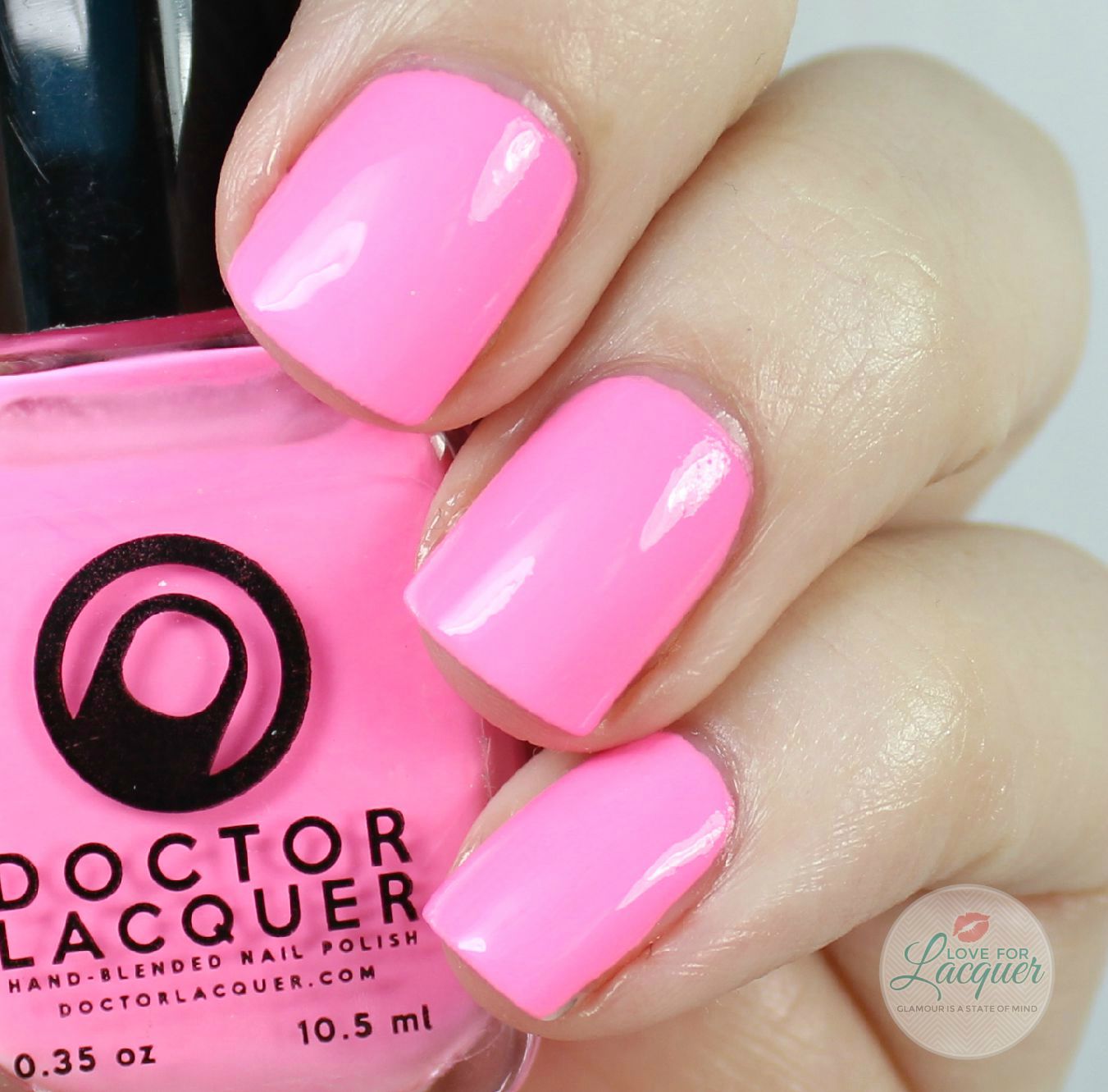 Lauhau : Rainbow color glitter dot topper. I had a bit of trouble getting the glitter out of this one so it took a lot of fishing and dabbing onto the nail. I have this layered over Kumu.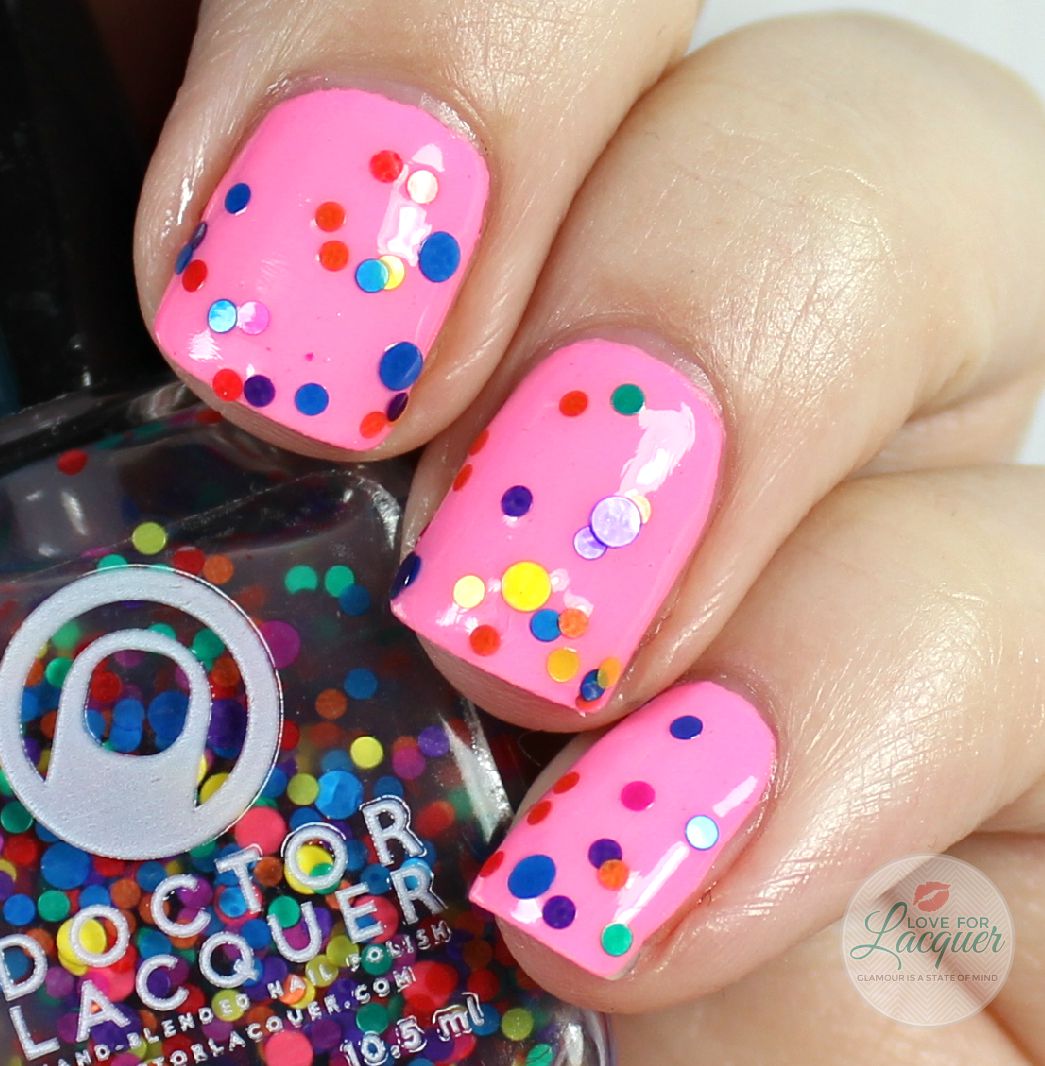 I REALLY wish I was able to capture the glow for you guys, but I'm still learning my camera settings and the best way to capture it. Overall, I think these neons are pretty awesome! Neons are definitely difficult to execute but I think Doctor Lacquer did a really good job! I didn't find them streaky at all or need to put a white base underneath to intensity the color.
What do you think of this collection?
Availability : Doctor Lacquer
Price : $57.99 (Full Collection) | $8.49-$10.00 Each
Social Media : Facebook | Instagram | Twitter 
*Provided for an honest review. All opinions are my own*