This post is sponsored by Rimmel London Keep Calm and Lip Balm via Lunchbox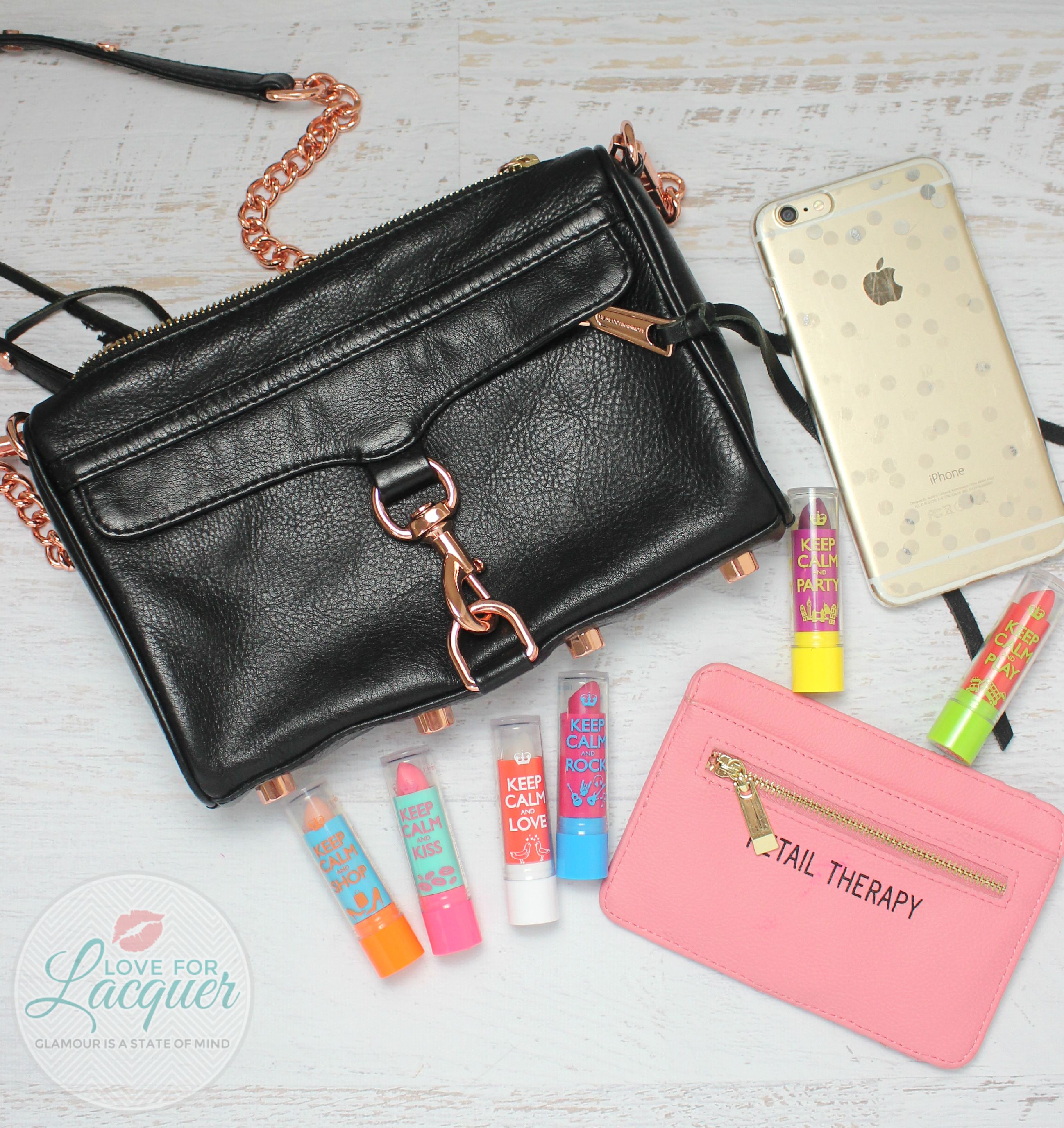 Whenever I need to take a quick trip to the store, I HATE lugging around my huge purse. My Rebecca Minkoff Mini MAC fits all of the essentials I need whether I'm gone for 30 minutes or 4 hours.  Let's take a quick peek!
1) iPhone 6+ – Clearly this is a necessity. This phone is my lifeline and I'm not quite sure what I would do without it!
2) Slim Wallet – I hate carrying large overstuffed wallets, so this one is perfect. It can hold my cards easily and even has room for loose change.
3) Rimmel London Keep Calm And Lip Balms – You guys – These are AMAZING. And yes, it is a necessity to carry all 6 around with me. I need options! When I'm out and about and can feel my lips start to get dry, I know I can count on any one of these to get the job done. They have an enriched formula with moisturizing oils that calms, softens and protects your lips. Plus, the packaging is EVERYTHING! Each of the balms has a different & unique packaging which is something I am all about! The colors are so bright that it's very easy for me to find them floating around in the bottom of my purse.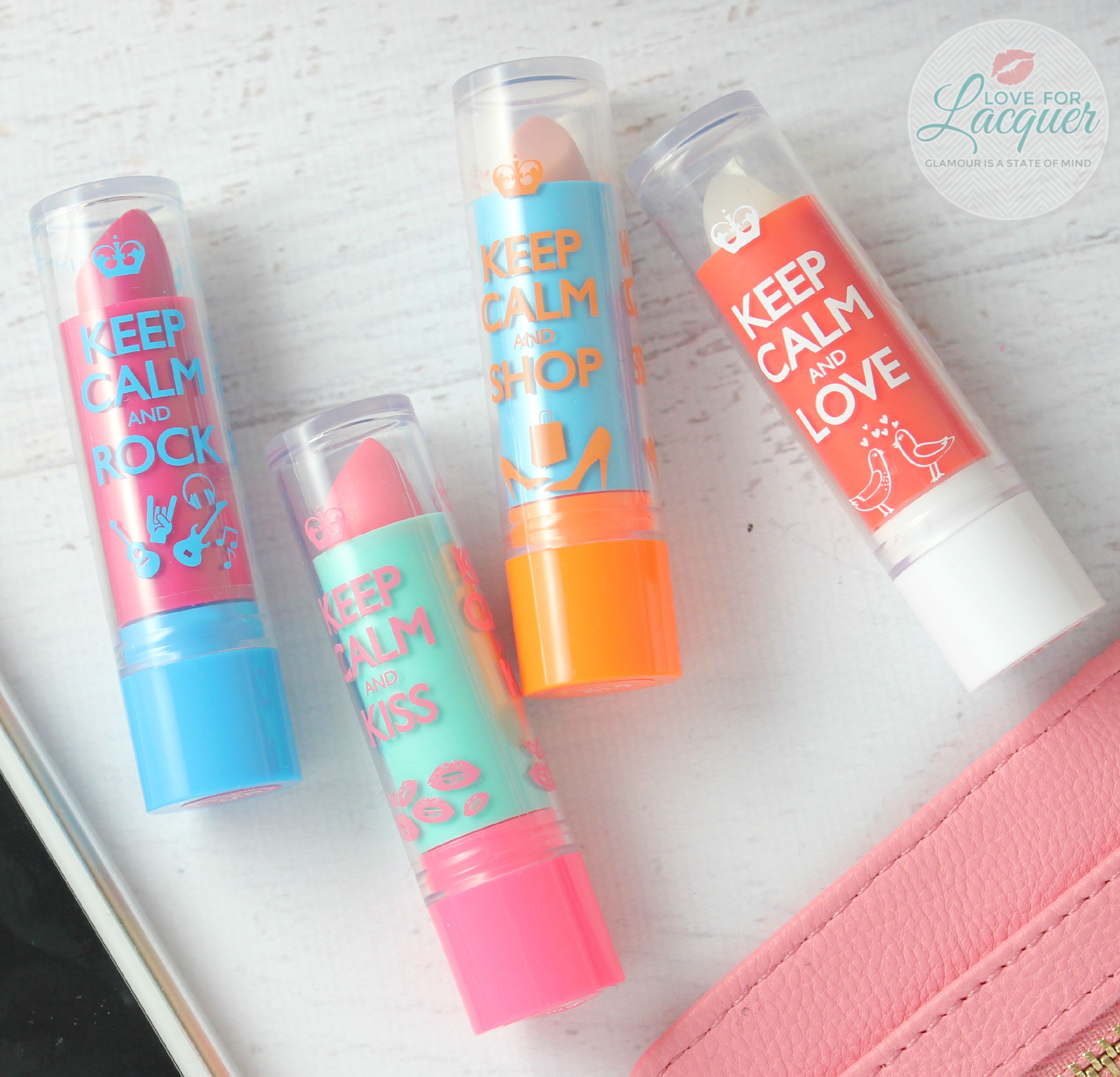 You can choose from the following shades :
Keep Calm And Kiss
Keep Calm And Love
Keep Calm And Play
Keep Calm And Shop
Keep Calm And Rock
Keep Calm And Party
These balms are sold exclusively at Walmart for a crazy awesome price point of $2.50 each! Want even more savings so you can buy all 6 shades?
Click the image below or HERE to watch a short video and grab a $1 off coupon when you buy 2 shades! 
(valid for 90 days from 7/20)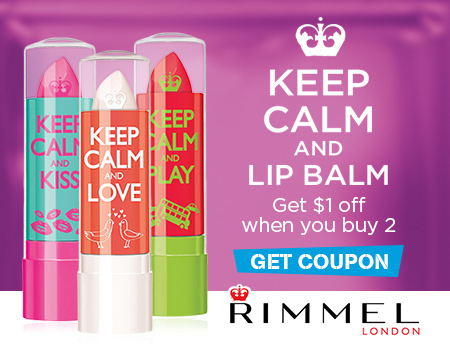 Who wouldn't want to carry these fun & edgy balms around?! Now it's your turn – I want to see what's in YOUR bag! And don't forget to grab your COUPON!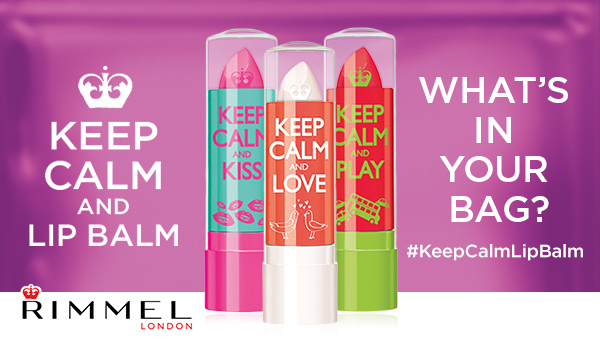 This post is sponsored by Rimmel London Keep Calm and Lip Balm via Lunchbox.