PR Sample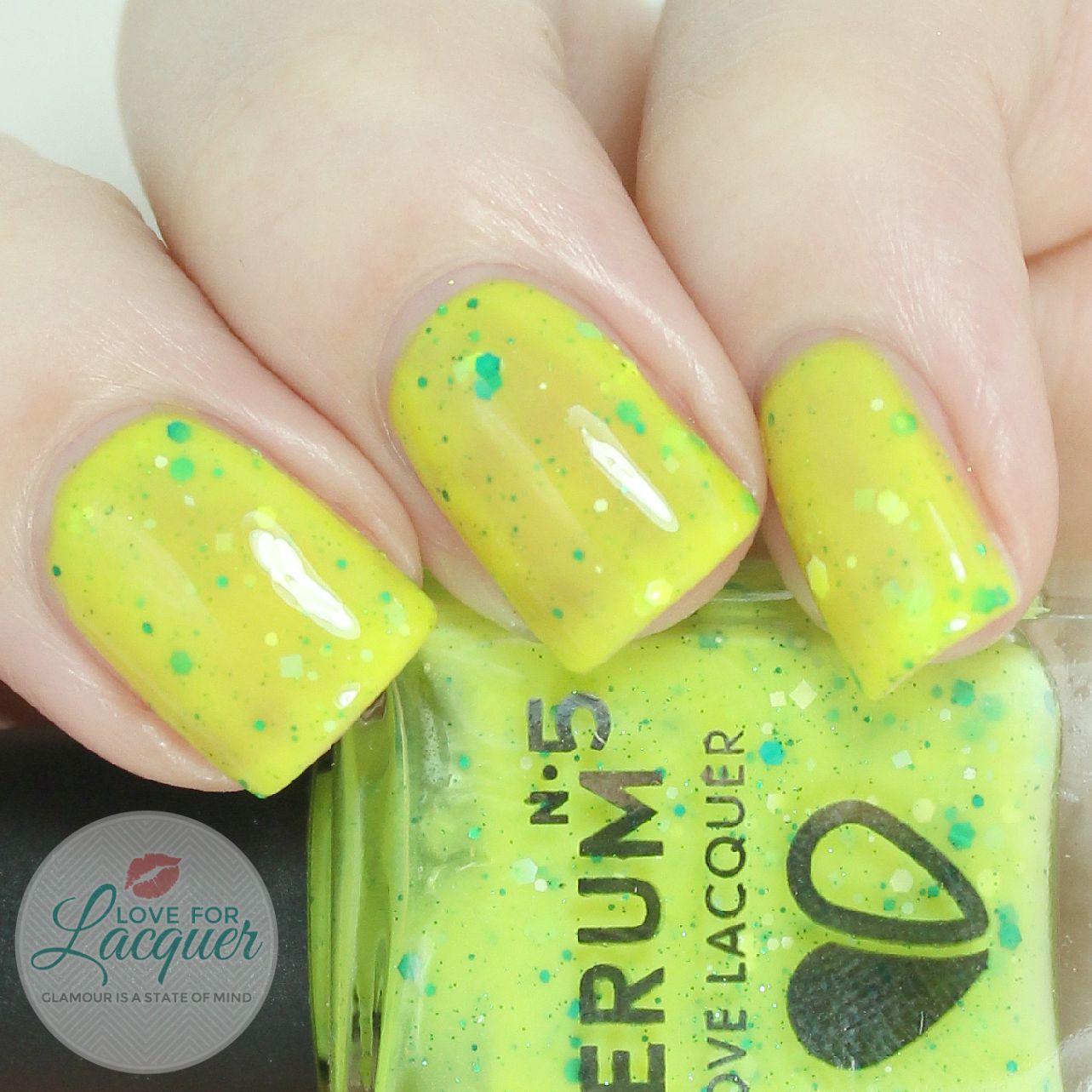 Today I have the next one & done shade from Serum No 5 to show you! This is the limited edition August 2015. Once this shade is gone, it's gone for good – so don't miss out!
August 2015 is a bright chartreuse with blue, green and white glitters that glow in the dark. Two coats used for the photos and it was perfect!  It was a tad on the sheer side, so you can definitely add a third coat if needed!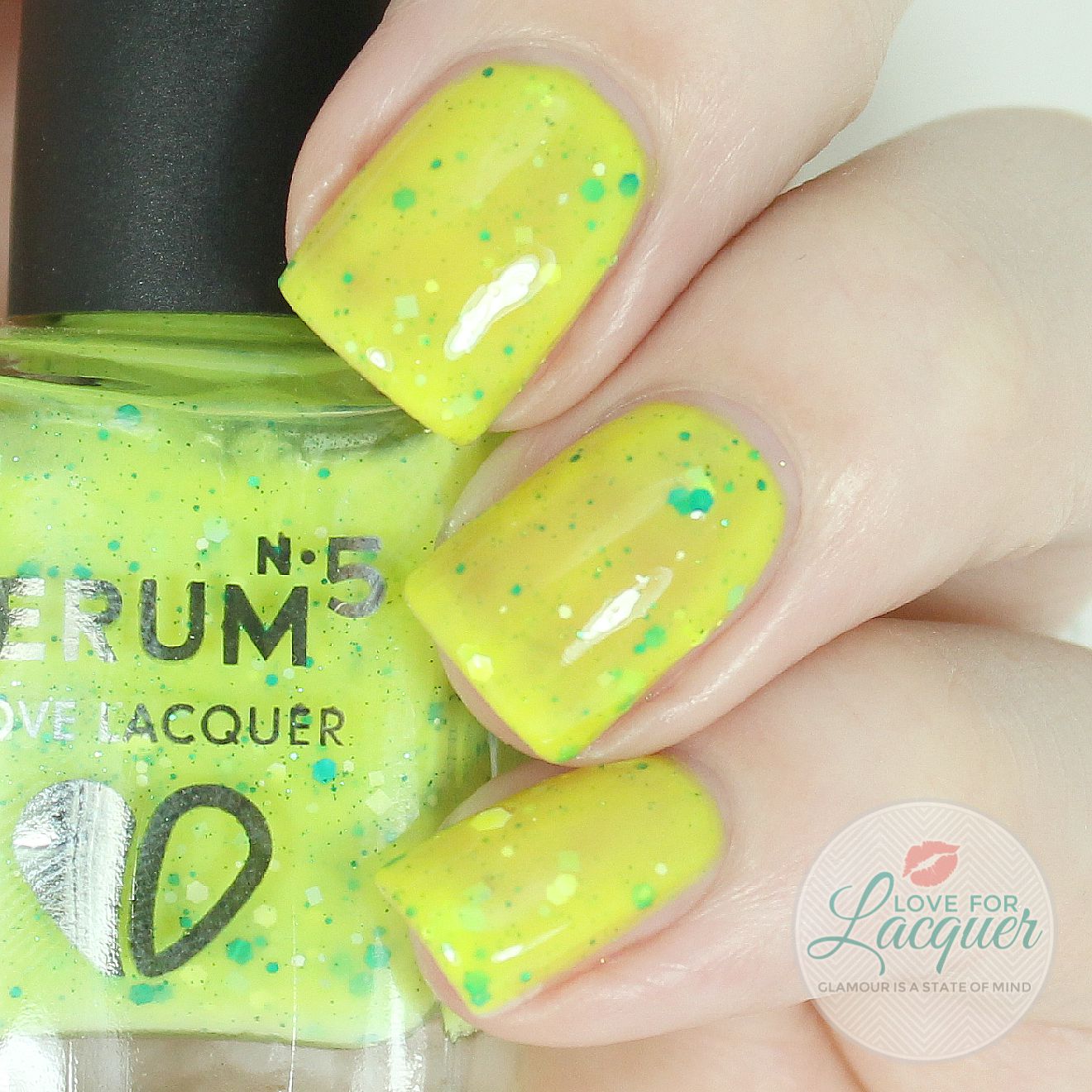 There is limited stock – so if bright shades are your thing, you will definitely want to grab this!
Availability : Serum No 5
Price :  $13
Social Media : Facebook | Instagram | Twitter
*Provided for an honest review. All opinions are my own*