PR Sample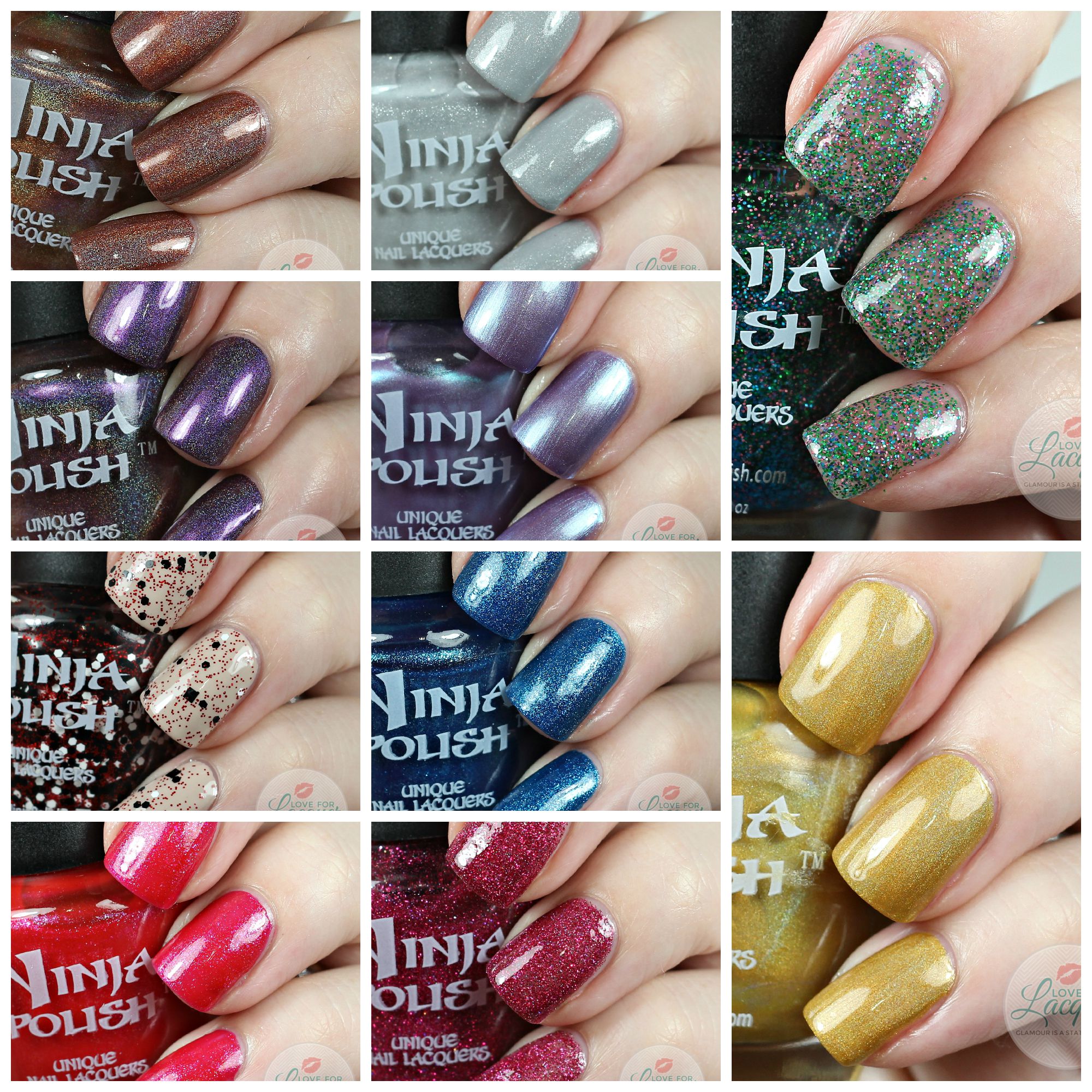 Happy Saturday! Today I have the Ninja Polish Nothing Stays in Vegas collection! This collection is limited edition and is inspired by the silly shenanigans that Ninja Polish had in Vegas with some of her polish friends! I unfortunately missed all of these fun times, so forgive me if I have no idea where some of the names came from!
This set is available today for a special price of $75 and will ONLY be sold as a full set until August 21st. On August 22nd, individual shades will be available ranging from $9-$11 and the full set price will raise to $91. The only shade that is NOT going to be available is Streaking Ninja. This was a CosmoProf exclusive and will not be sold. But the good news is, NP has some left over and will be doing a whole bunch of giveaways with the remaining stock! Be sure to follow her social media so you don't miss it. I will have them linked at the end.
27th Floor Shenanigans : Lavender shimmery pearl.  Formula was really good – Photo below shows three thin coats.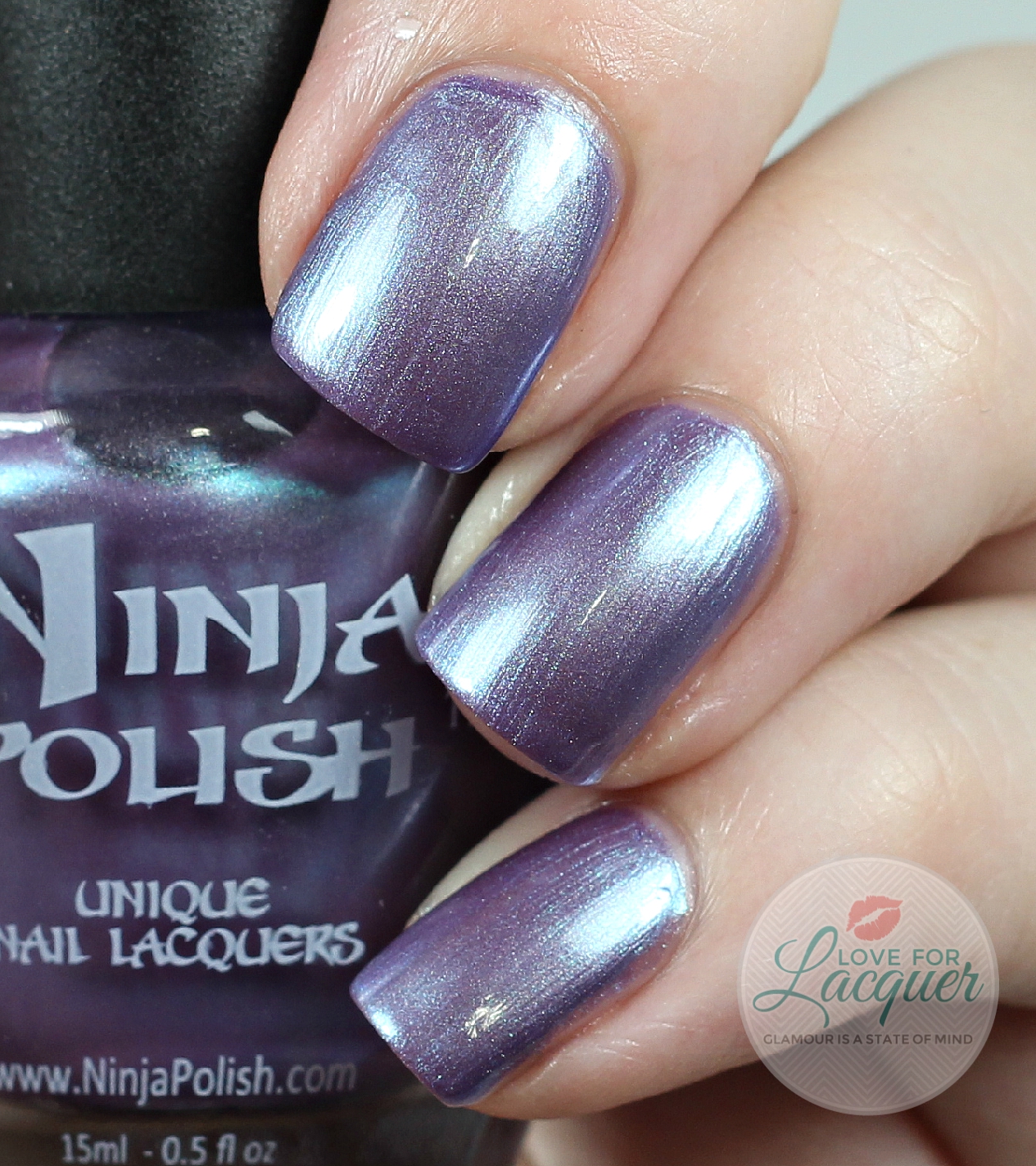 Bewbz & Butts : Topper glitter made of of tiny dark red matte and various white and black glitters. I have one coat layered over China Glaze What's Dune.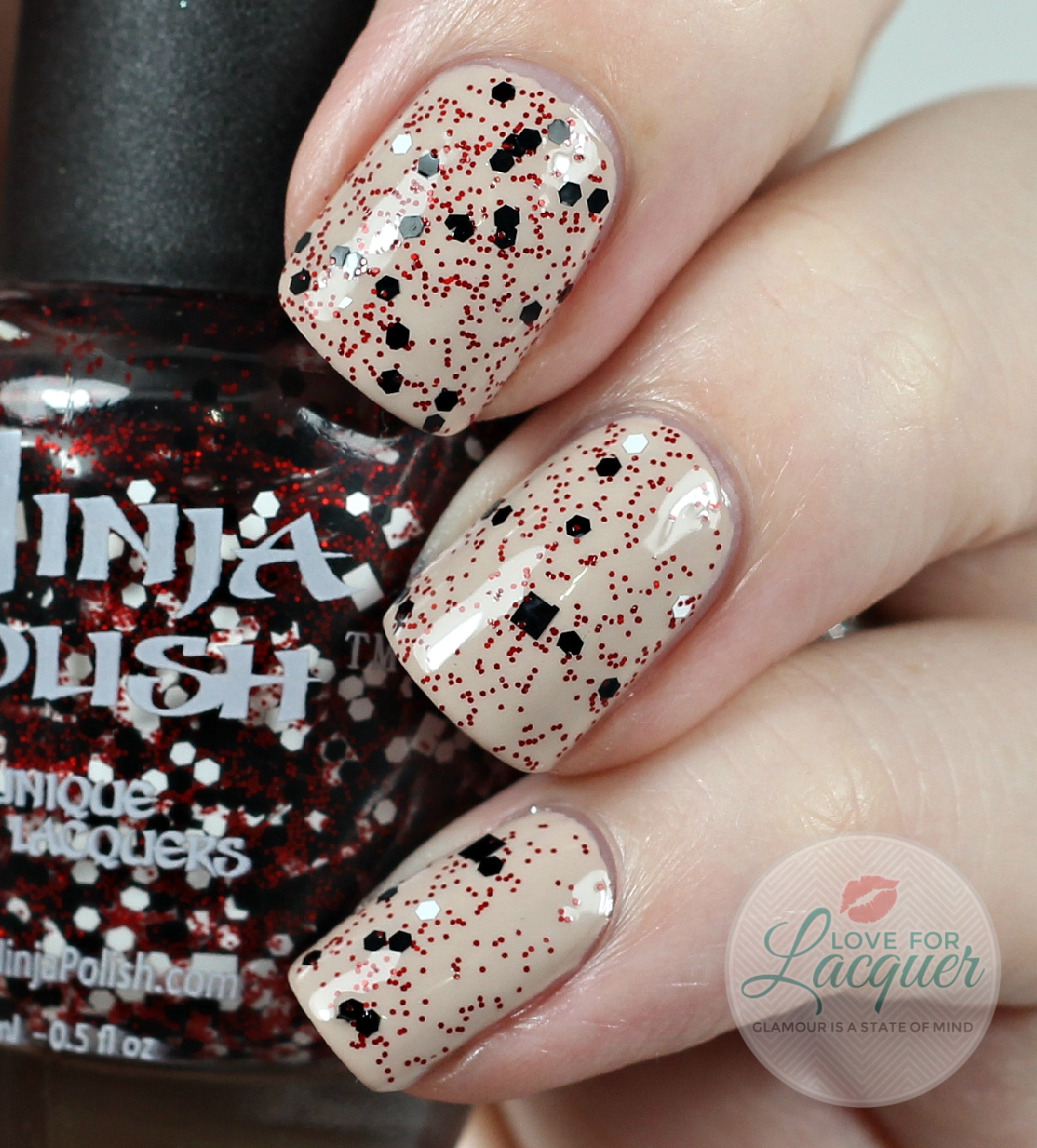 Grabby Hands : Holographic bright burgundy glitter bomb with a touch of violet. My FAVORITE in this set! You need it! Photo below shows two coats.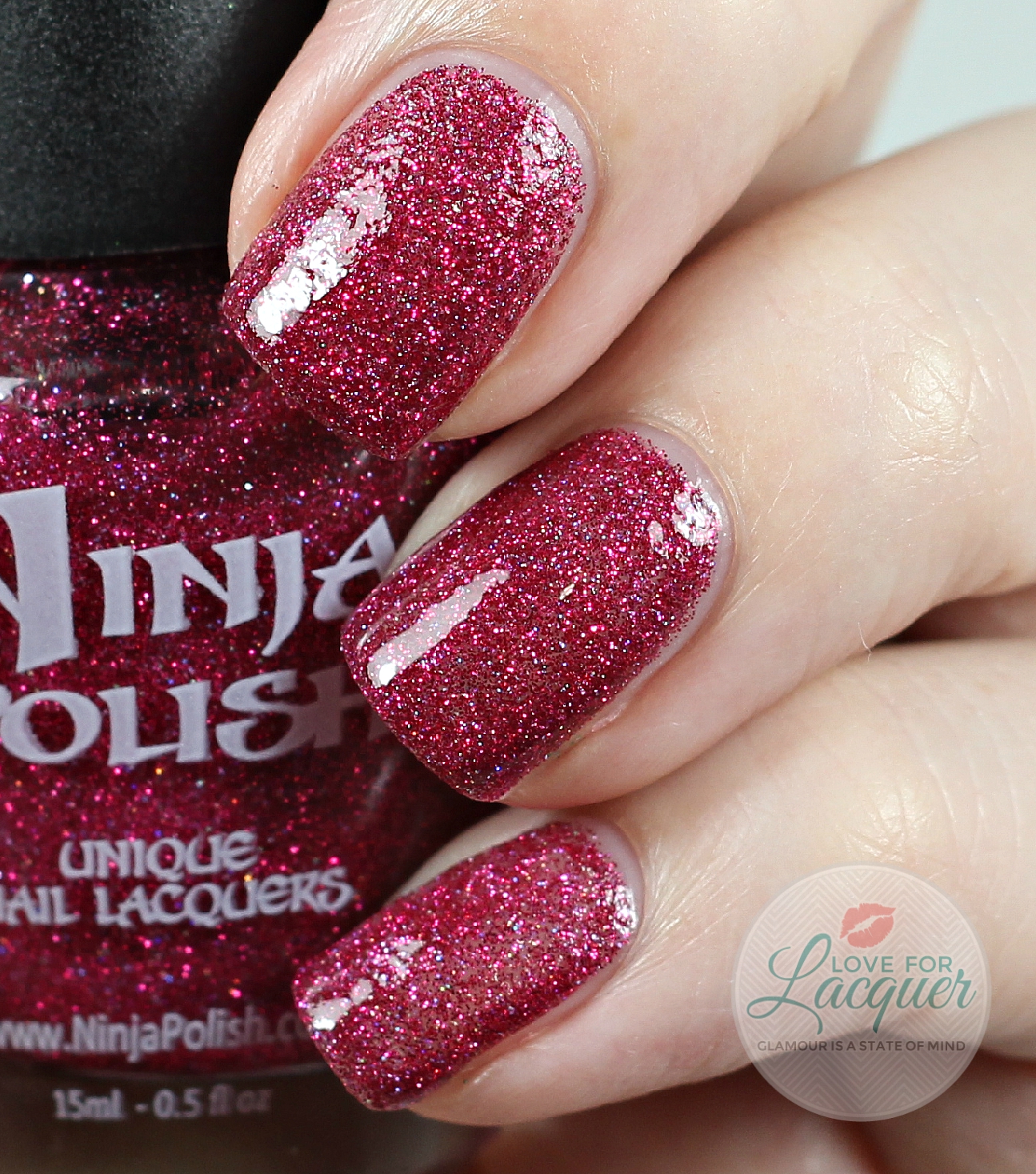 Handful Of Shimmer : Bright fuchsia with pink shimmer. Photo below shows two coats.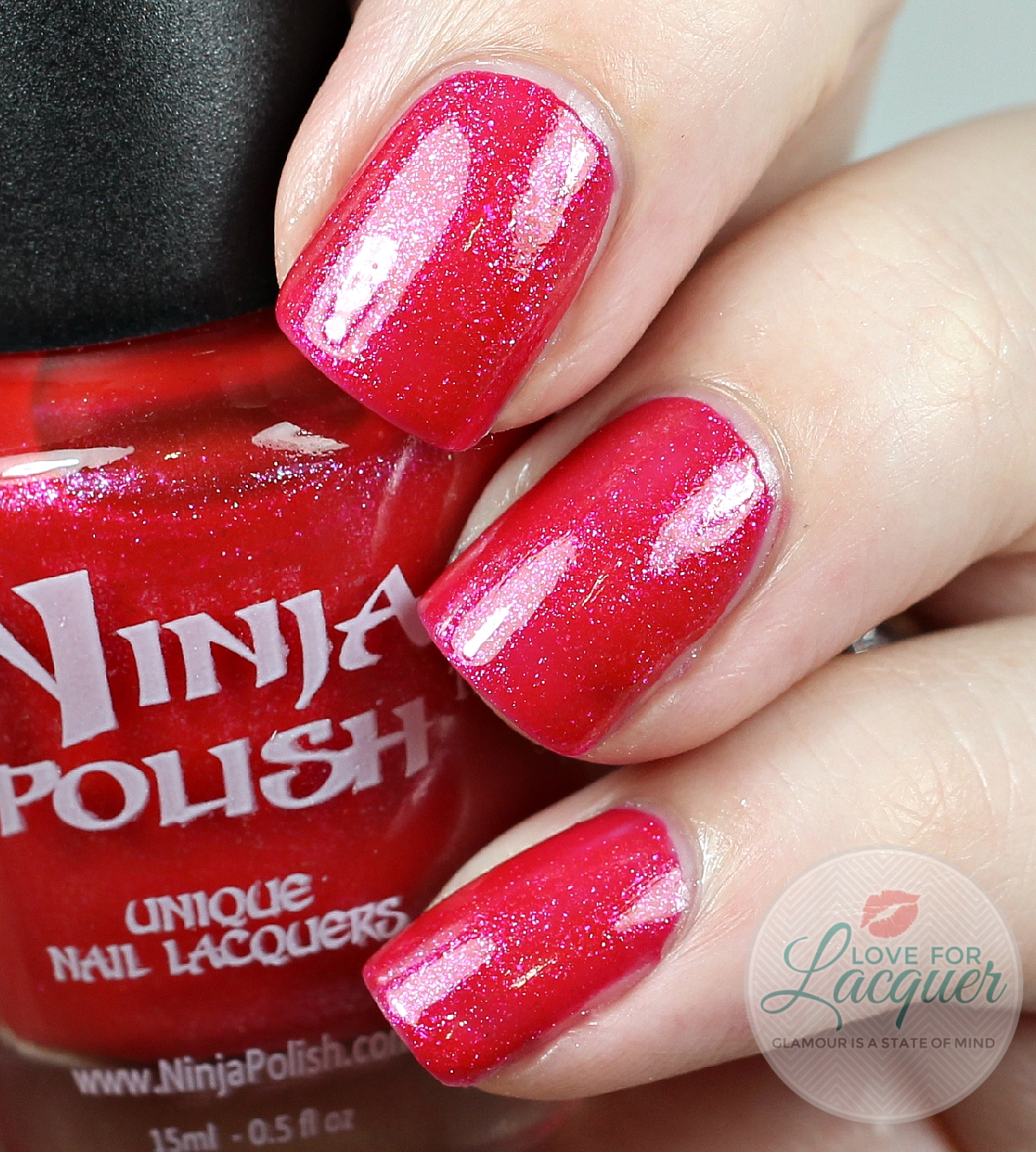 Luxor : Liquid gold linear holographic. Photo below shows two coats.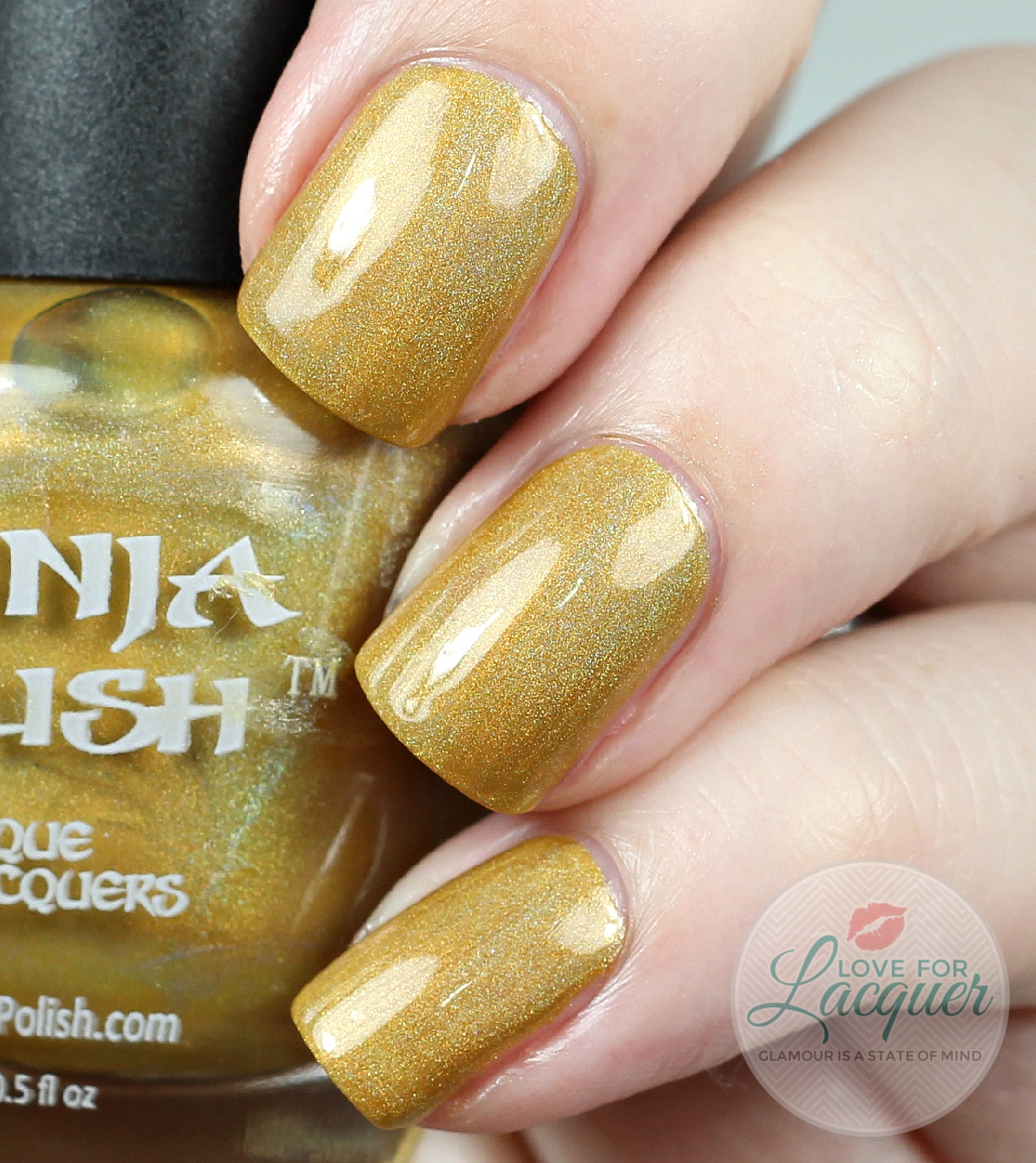 Motorboat Madness : Silver grey shimmer. Photo below shows two coats.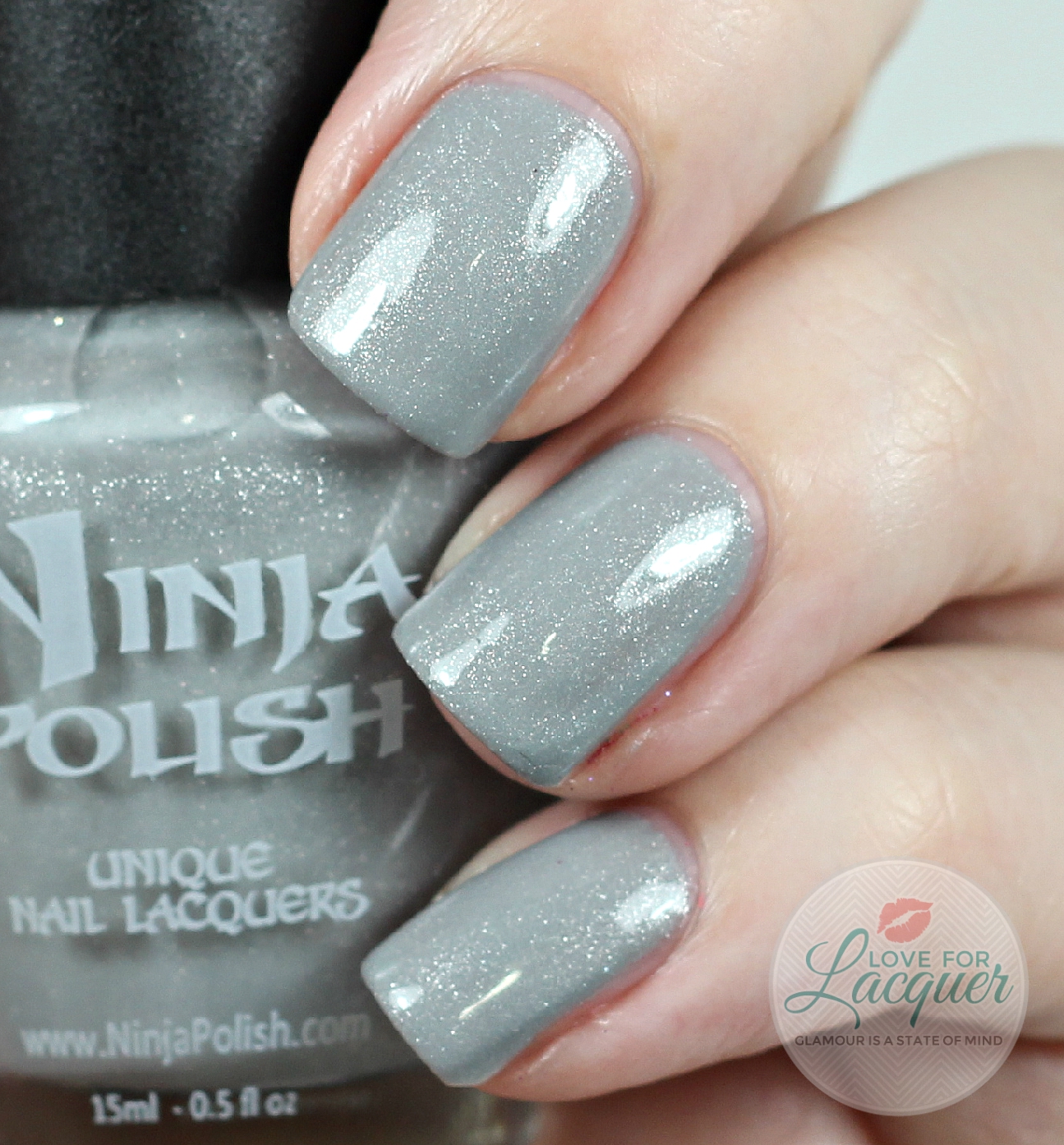 Pretty Brown Nipple : Brown linear holographic. Photo below shows two coats.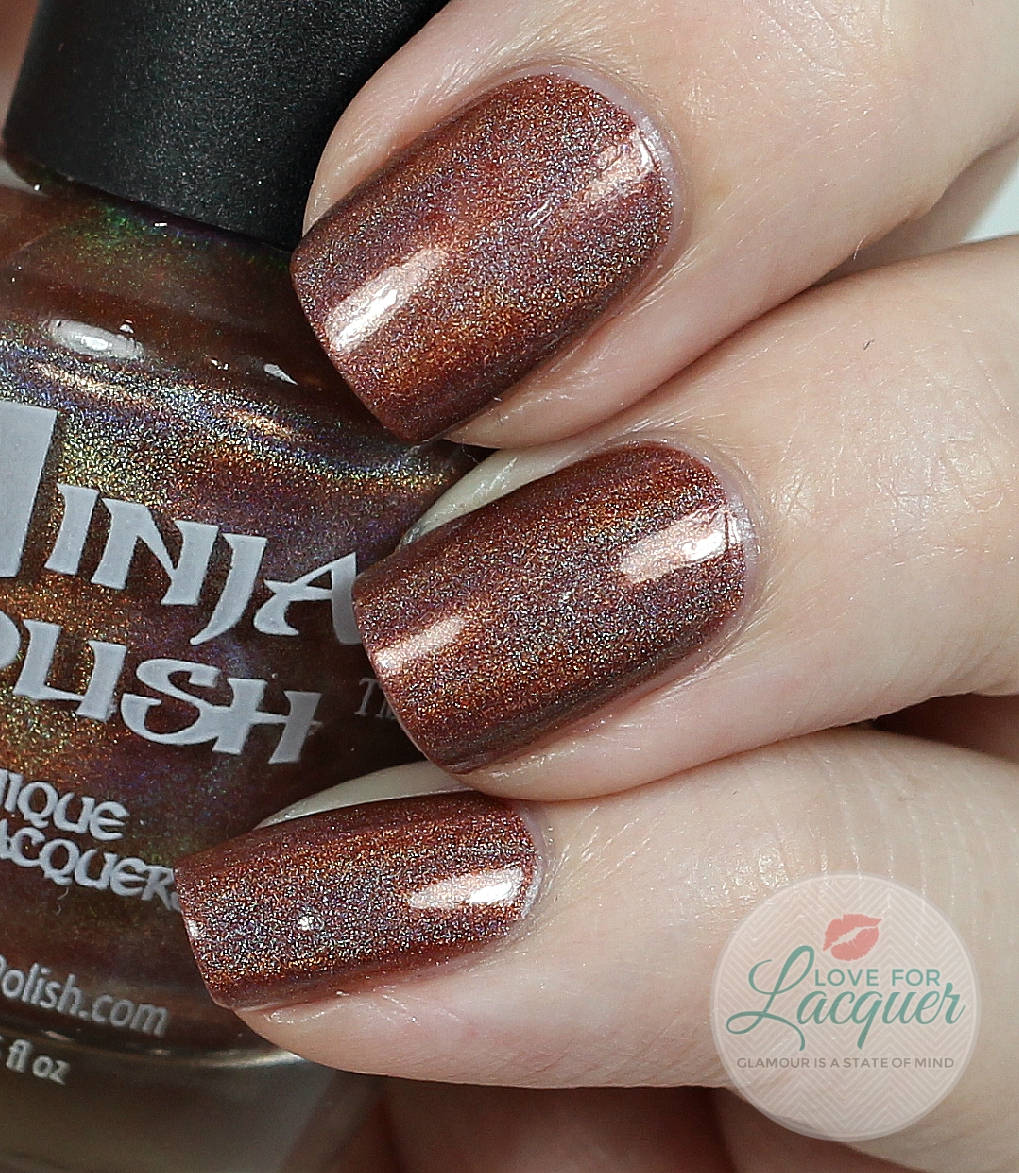 Sixlets Floam : Pearl matte glitters in blue, pink, green & purple. Such a classic Ninja Polish shade! I used 4 thin coats for the photo below, but this would probably look better layered!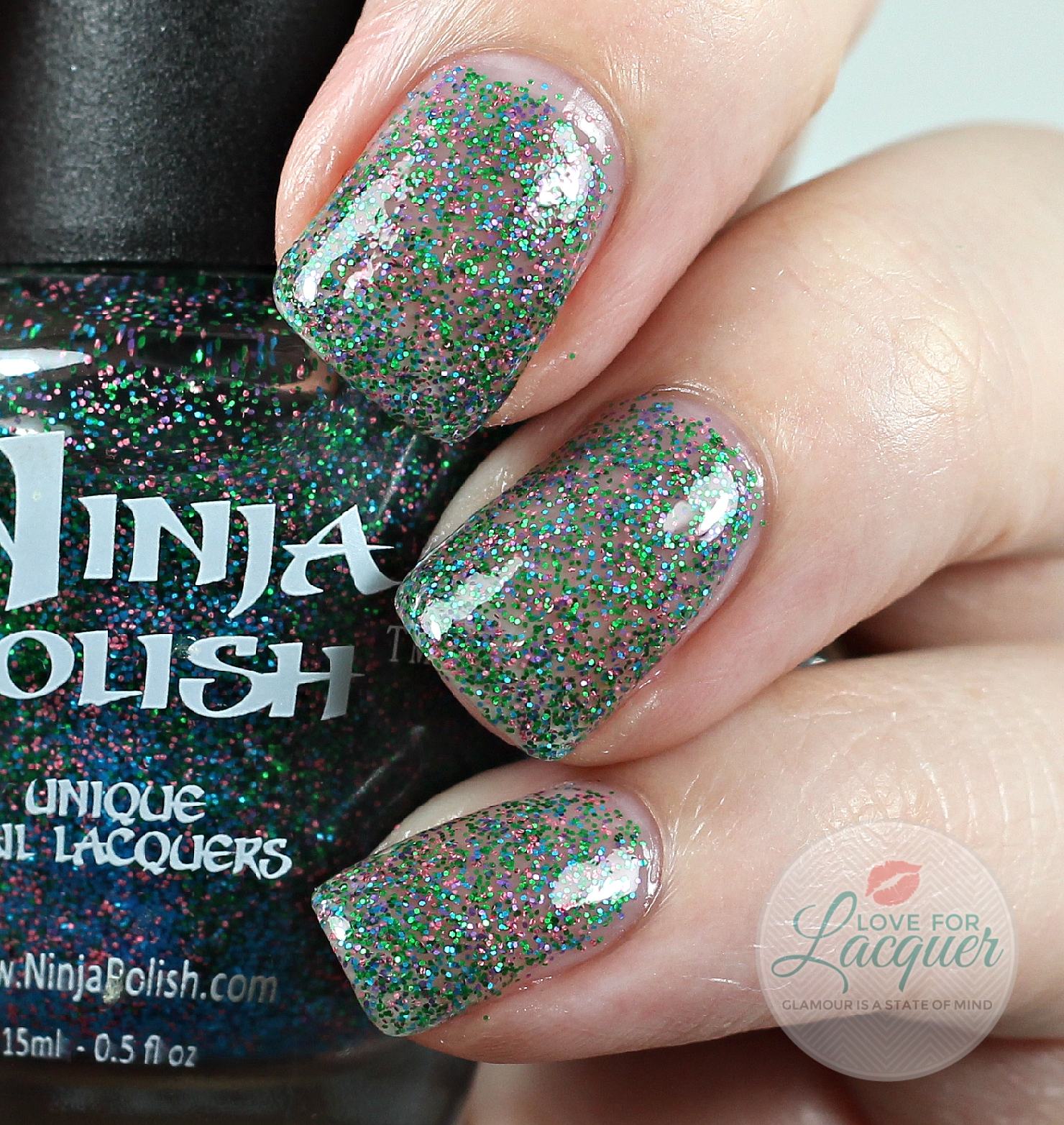 Thunder Fever : Blue holographic that dries to a suede like finish. I ended up using top coat on mine for the photo below.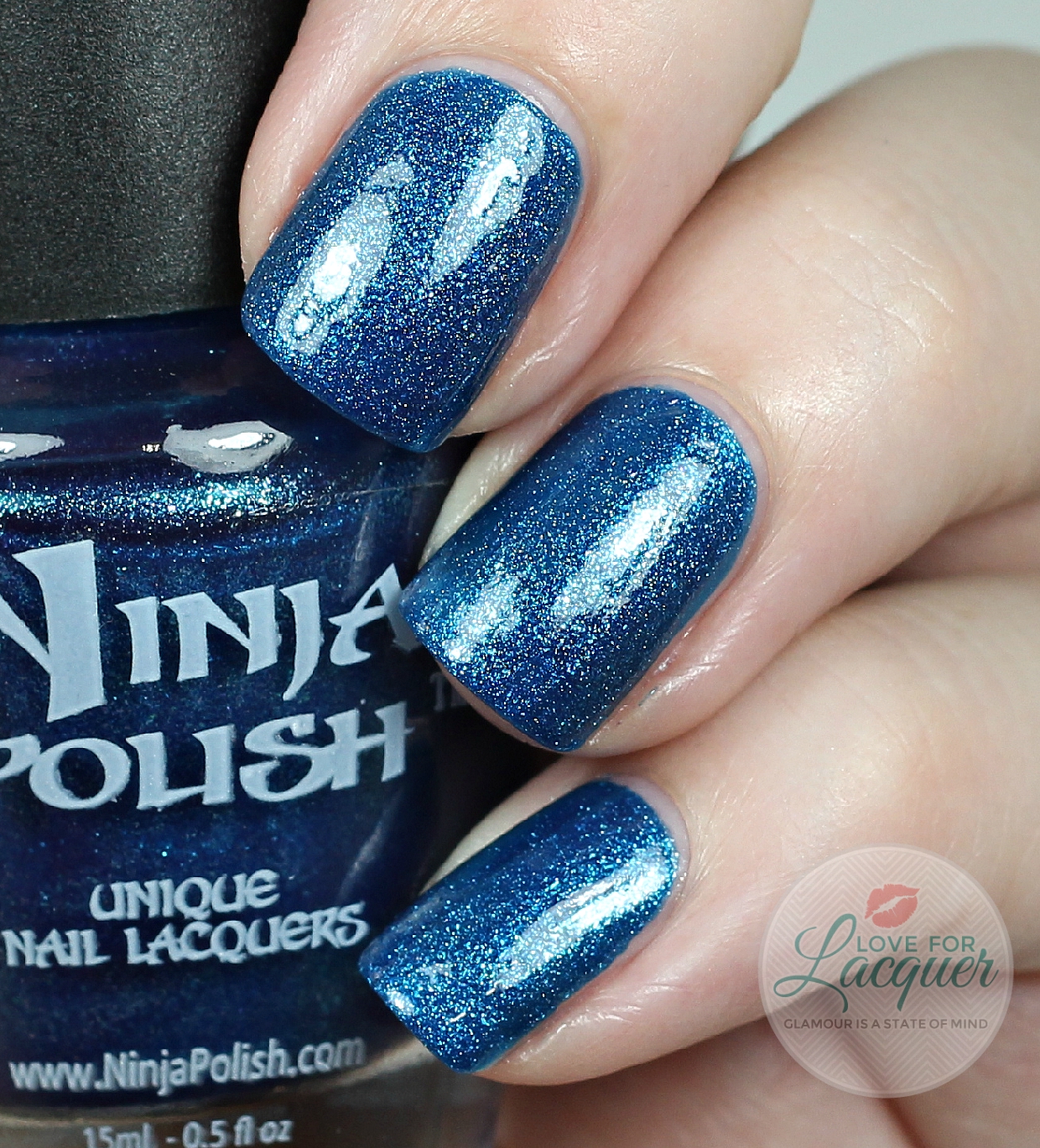 Streaking Ninja : Dusty purple shifting holographic. Photo below shows two coats.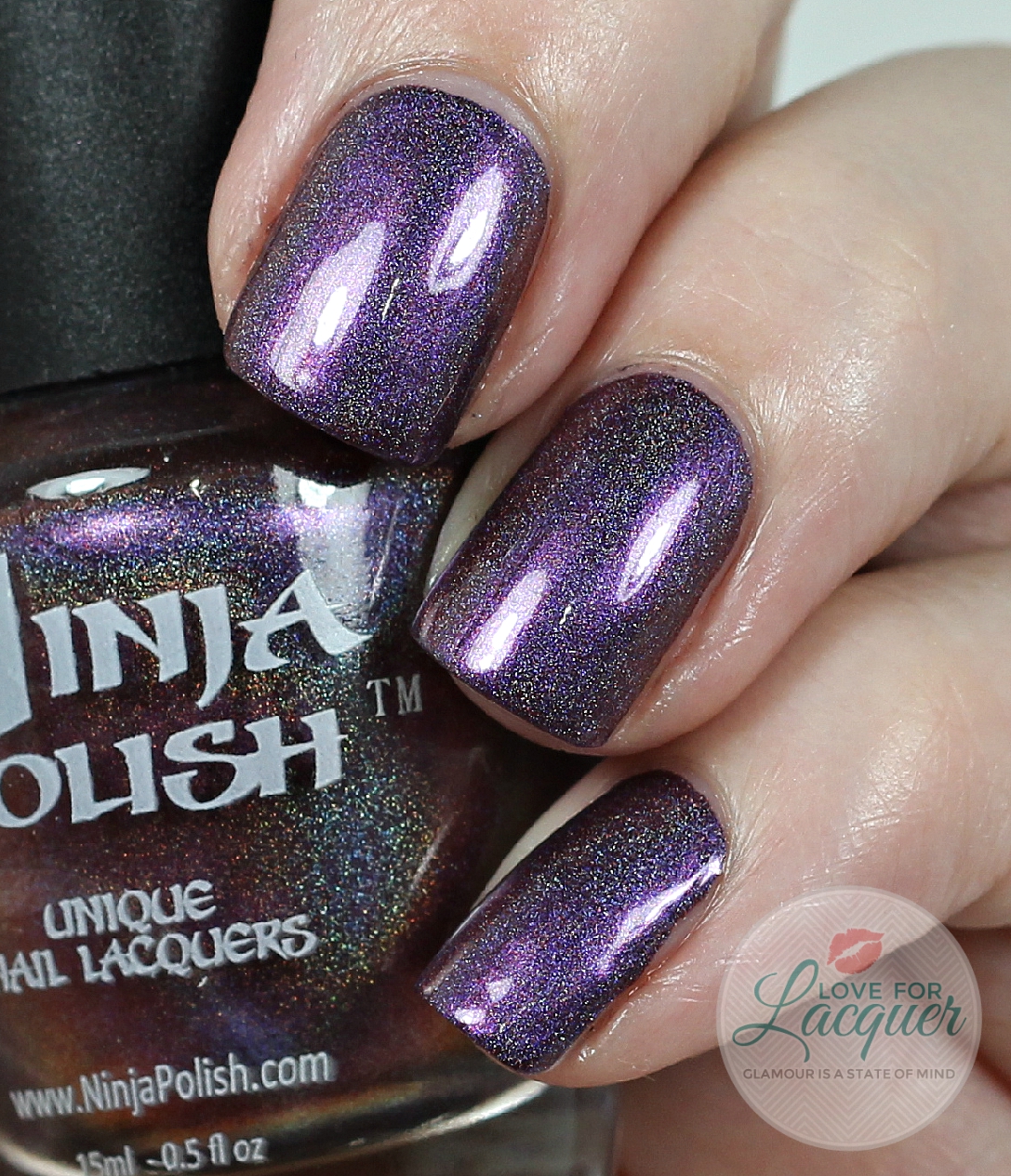 Overall, I think this collection was made well and the colors are incredibly gorgeous! Again, I have no idea the full stories behind the names but they are all in good fun! CPNA was definitely a fantastic time and I think it's so awesome that Ninja Polish made a Vegas inspired collection!
Will you be picking any of these up?
Availability : http://www.ninjapolish.com/
Pricing : August 15th (Full collection only for $75) | August 22nd (Individual bottles from $9-$11 & full collection for $91)
Social Media : Facebook | Instagram | Twitter 
*Provided for an honest review. All opinions are my own*