PR Sample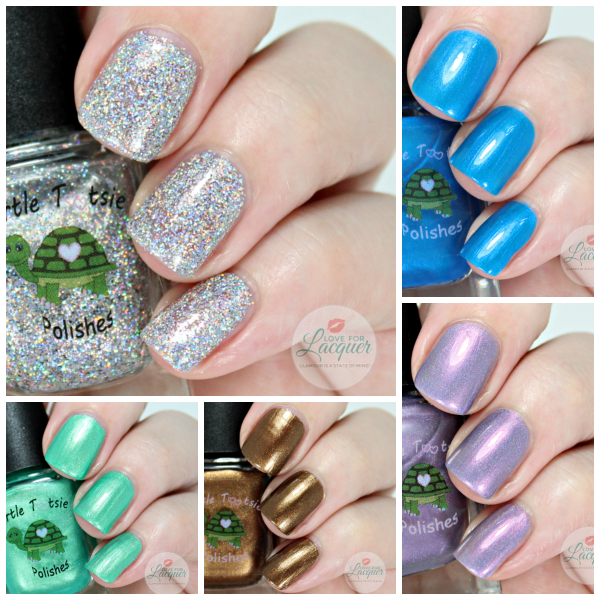 Happy Monday gorgeous! Today I have 5 shades from the Emergency Services collection from Turtle Tootsie polishes to share with you! Turtle Tootsie is a brand new indie maker on the scene and is releasing her very first collection on July 1st! There will be 10 shades and they are all named or inspired after "Emergency Service" terminology. Chrissy, the owner, has been a 911 dispatcher for 15 years and came up with this idea while at work one night. Let's take a look at some of the shades & my thoughts!
Silver Bracelets – Silver holographic glitter that can be worn as a topper or on it's own. I used two coats for the photo below and I think it covered pretty nicely. Formula was easy to work with and I can't wait to see what this looks like over other shades!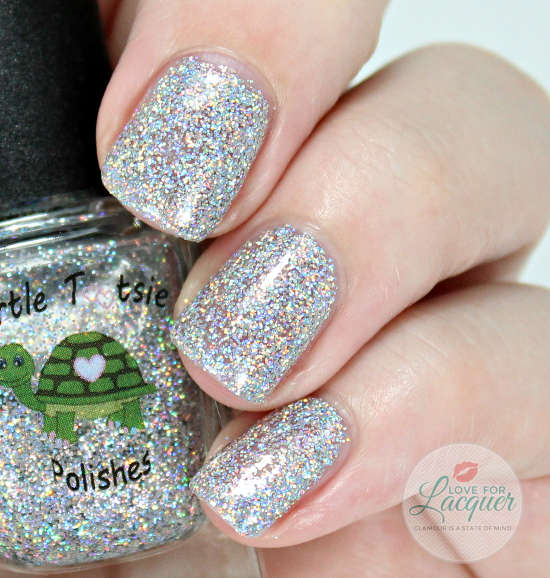 Scrubs – Seafoam sparkly green shade that is slightly holographic. This definitely has a frosty feel finish, so just be careful with brush strokes. Formula was good – Not too thick. I did find it accentuated the ridges on my pinky though. Not a huge deal to me. Two coats were used for the photo below.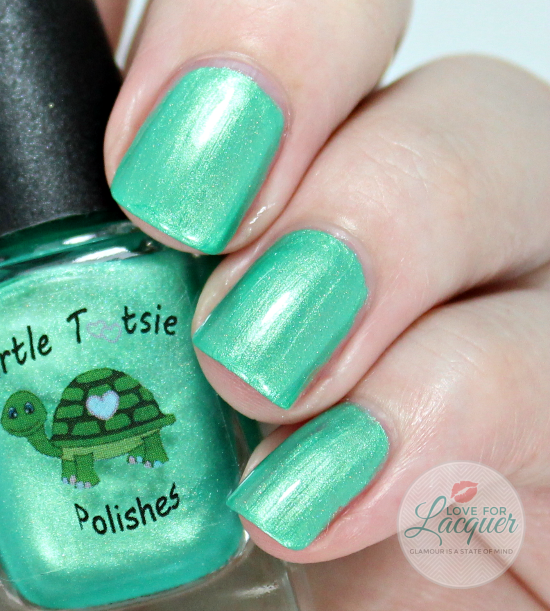 EMT – Bright blue shade with a shimmer throughout. This blue is STUNNING! Formula was pretty much the same as Scrubs and you also need to be careful and work slow to avoid brush strokes. Two coats were used for the below photo.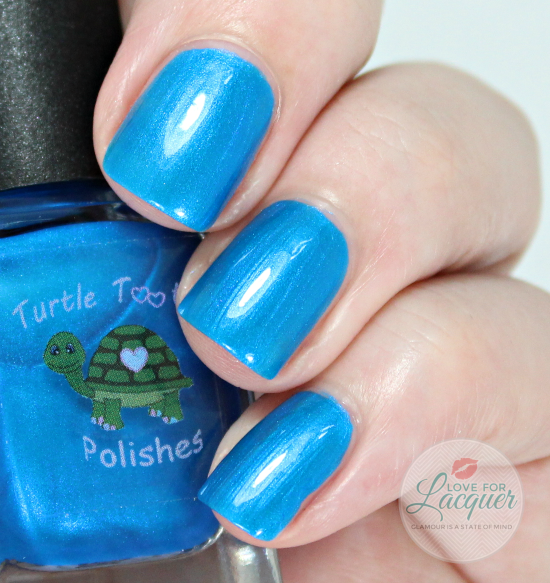 Drama Drama Drama – Pink / Purple holographic duochrome. Such a beautiful polish! The first coat was a bit sheer, but once I applied a second it turned out so stunning. Formula was easy to work with. Photo below shows two coats.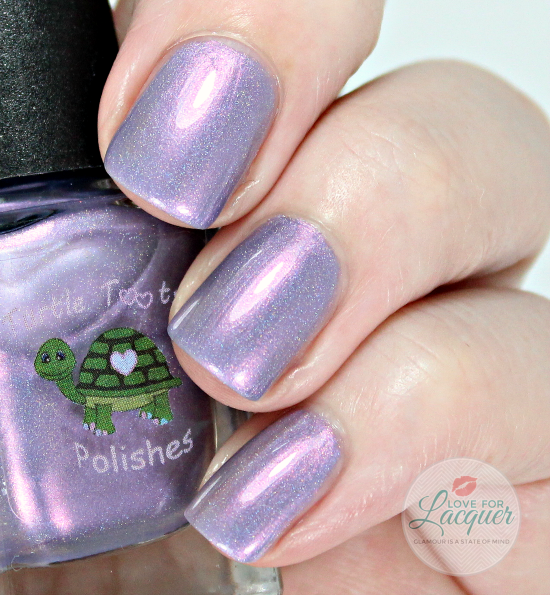 Coffee & Chocolate – Brown with a bronze undertone. This was unfortunately my least favorite shade. The color is just okay on me (I do love the name though) and I felt like the formula was very thick and stringy and didn't compare to the other shades I swatched.  Photo below shows two coats.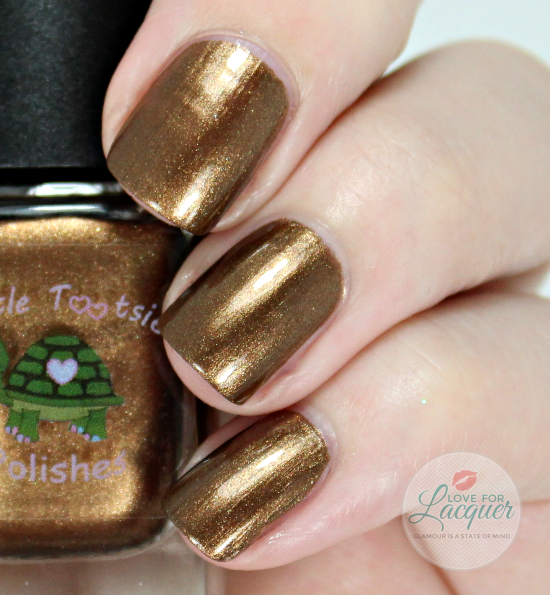 Overall, I really love the concept of this collection. With the exception of the last shade not playing nice with me, I didn't run into any terrible formula issues.  They all applied in two coats and that is definitely something I appreciate! I hate having to pile on coats.  For a very first collection, I have to give her a HUGE high five!
What do you think of these shades? Will you pick up any Turtle Tootsie Polishes this week?
Availability : Etsy
Price : Full Size : $8 | Holos : $9 | Mini : $5. She will also be offering a limited time discount on the full collection. $45 for the mini set & $75 for the full size set
Social Media : Facebook | Instagram
*Provided for an honest review. All opinions are my own*