PR Sample
Happy Thursday! Today I have the June 2015 shade from Serum's one & done collection. This shade will be available until supplies last – so if you want it, be sure to grab it asap!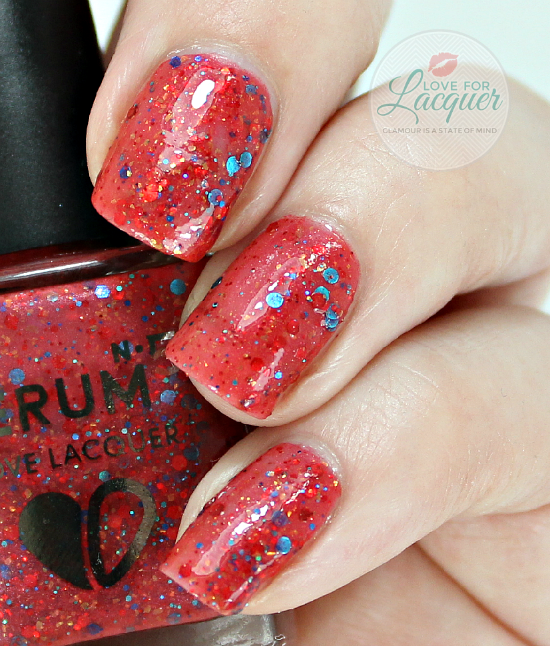 June 2015 has a bordeaux red jelly base with red and blue glitters. This shade also glows in the dark.  Formula was easy to work with and I only needed two coats for full opacity. You can definitely add a third if you want to deepen up the red base!
This shade is available NOW in the Serum shop and will be until supplies run out!
What do you think of June 2015?
Availability : Serum No 5
Price : $13
Social Media : Facebook | Instagram | Twitter
*Provided for an honest review. All opinions are my own*