Sponsored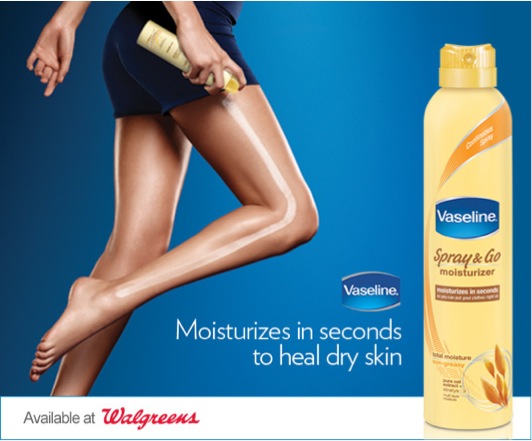 Stay tuned to the end of the post for a chance to win a $25 Walgreens gift card! 
While we can typically predict the changing of the season, we can't always be sure of what kind of weather it will bring. This unpredictable weather can often affect the feel and appearance of our skin, but by stocking up on Vaseline Spray Moisturizers, available at Walgreens, your skin will have a quick solution to looking great again.
There is nothing more I hate than having dry skin, so these new Spray & Go moisturizers from Vaseline have quickly become a staple in my Summer beauty routine. They are so easy to apply and I love that you can just spray & go and not have to worry about having a gross sticky feeling before you get dressed.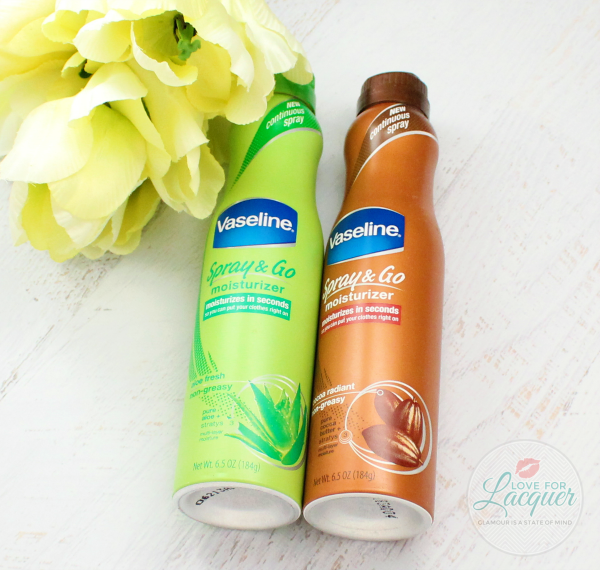 There are 3 different kinds to choose from depending on your skin.
Product Benefits : 
Vaseline Intensive Care Essential Healing Spray Moisturizer – Formulated with pure oat extract to help repair dry or damaged skin
 Vaseline Intensive Care Aloe Soothe Spray Moisturizer – Formulated with pure aloe to help soothe dryness associated with sunburns
 Vaseline Intensive Care Cocoa Radiant Spray Moisturizer – Formulated with pure cocoa butter to help give your skin a healthy glow
How will you choose which one works best for you?
Find The Right Vaseline Spray Moisturizer For You By Getting Your Total Beauty Forecast!
Visit bit.ly/1J94mvr  and enter your 5-digit zip code to get the current weather in your area. Once you have that, answer a quick question about how your skin is feeling, and the appropriate Vaseline Spray Moisturizer will be recommended for you! Pretty awesome right?
#MyTotalBeautyForecast called for the Vaseline Intensive Care Aloe Soothe Spray Moisturizer. It quickly helped recover my skin from a serious sunburn, and now my skin feels softer than ever! Plus, if you get your beauty forecast between 6/3/15 and 8/1/15, you'll receive a $2 off coupon for any Vaseline Spray Moisturizer, which you can clip directly to your Balance Rewards card or print it from the site. Let's not let the weather mess with our skin!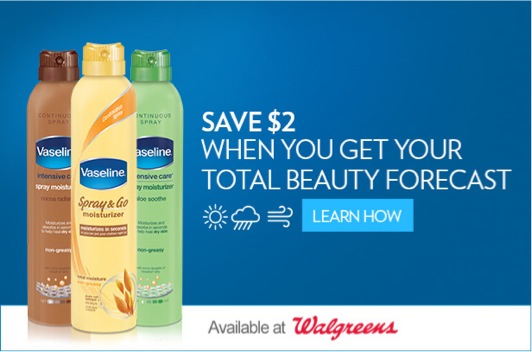 Do you want a chance to win a $25 Walgreens gift card? It's SUPER easy to enter! All you have to do is head here : http://bit.ly/1J94mvr, put in your zip code & answer the one question quiz. Come back to this post and comment below letting me know which moisturizer is recommended for you! For an extra entry also tell me if you will be printing or clipping the coupon to your balance reward card! (You can answer both questions in one comment!)
Giveaway ends July 1st at12pm EST. Must be 18+ to enter or have a parents consent. US residents only. 
Coupon available 6/3/15 – 8/1/15. Coupon expires 8/1/15. Add paperless coupon to your Balance Rewards Card online using Walgreens Mobile App or Walgreens.com/Coupons. Balance Rewards Card required for promotional pricing. For terms and conditions, visit Walgreens.com/Balance.
*Sponsored post by Lunchbox. All opinions are my own*