*This post has been sponsored & compensated by Global Influence. All opinions are my own*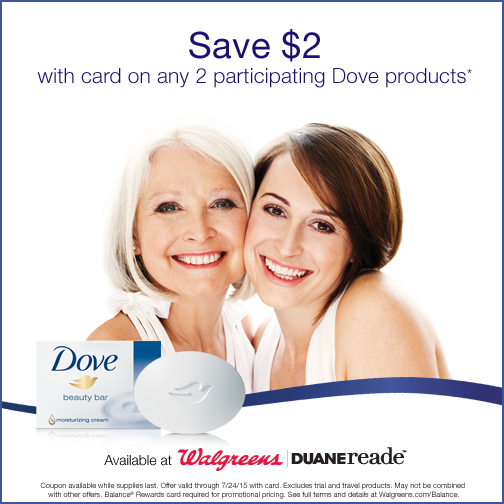 What's your family's beauty secret? Do you have any beauty tips that were passed down to you? Dove knows that real beauty is shaped by real women, and what better way to share some inspiring stories. Now, you can share who in your life taught you to make Dove part of your beauty routine by using  #BeautyStory. 
Dove invites you to watch this incredible video and hear one family's secret to lasting beauty. Their #BeautyStory involves four generations of women, and a tradition of passing down one simple beauty secret: the Dove Beauty Bar. (Which I'm obsessed with!) It's such an amazing video that every woman needs to watch. I absolutely adore it!
 Their beauty story is powerful, but just one of many. So share yours with #BeautyStory, and show off your own beautiful family.
During the month of May, stop by your local Walgreens or Duane Reade for a month long beauty event!  Head to the Beauty counter or ask your Beauty Advisor for a $2.00 off coupon for Dove products. These are valid from through 7/24/15, and while you're there make sure to get a free Dove sample (while supplies last). Also, when you spend $15 on Dove products you will receive 3,000 Balance Rewards Points until 5/30/15!  How great of a deal is that?!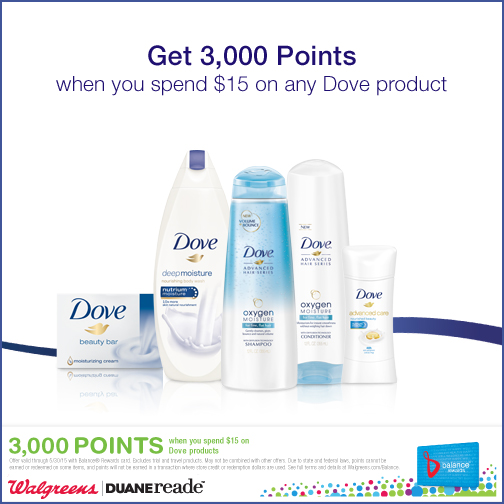 *This post has been sponsored & compensated by Global Influence. All opinions are my own*