PR Sample
Happy Wednesday loves! I had the opportunity to test out a few shades from Ever After Polish and I can't wait to share them with you!  They are a fairly new indie brand and I am so happy to be introducing them to you! I have 6 to show you – each from a different collection.
EB – Periwinkle holo with a purple shimmer shift. This was definitely my favorite – The color is STUNNING and the formula was fairly easy to work with. Photo below shows three thin coats.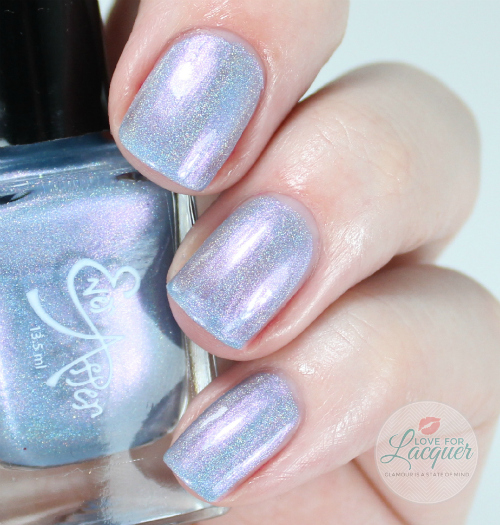 The Pink Berets – Pink / purple crelly with pink & gold glitters. Another beautiful shade. This & EB were part of her Easter duo. Great formula – Photo below shows two coats.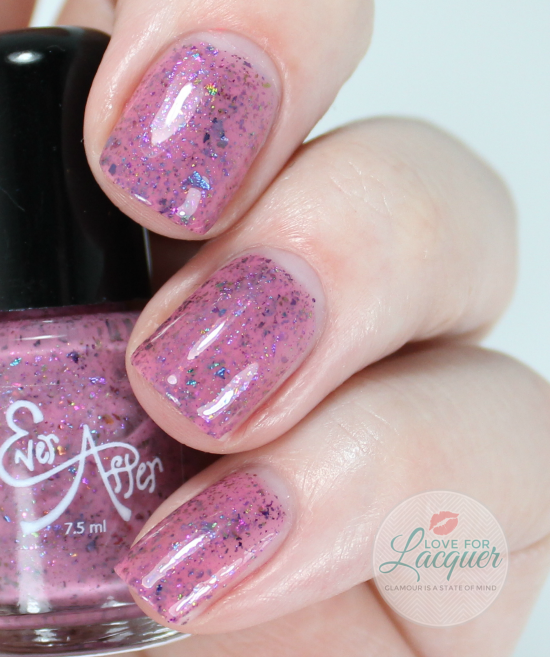 Great Scott – Bright neon blue jelly. Looking for a bright in your face blue? Look no further! I used three thin coats for the photo below.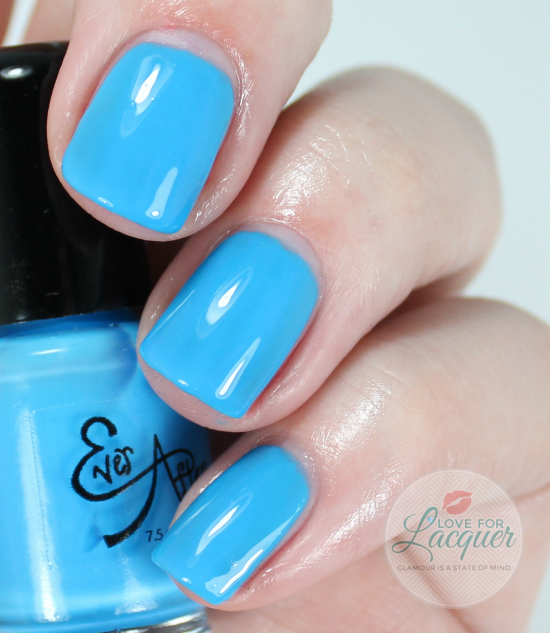 Jagged Heart – Dove grey base with multi chrome flakes. I wasn't sure how I felt about this one in the bottle, but on the nail it is SO fun! Great formula – Photo below shows two coats.
McFly – Coral scattered linear holo. This is the one I had the most difficult time with. (You probably can't even tell from the photo) The polish was very thick and didn't self level until I used a very thick top coat (I used HKGirl) Photo below shows three thin coats.
Plutonium – Gold shimmer top coat. LOVE this one! It's the perfect shimmery top coat to go over your favorite polish. It totally transformed Great Scott! Photo below shows one coat.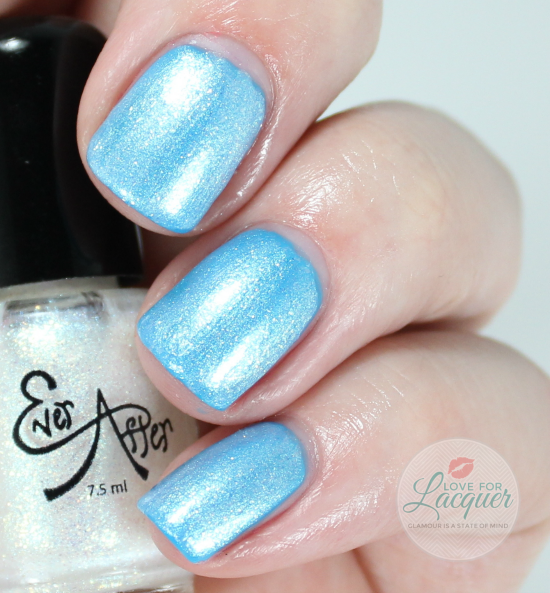 Overall, I was really impressed with the Ever After shades I received! With the exception of McFly, they all had an easy to use formula. McFly just took a little bit of patience, but you can see with the end result photo, it looks absolutely gorgeous.
I would recommend checking out her Back To The Future collection if you are looking for fun, bright Summer shades!
Availability : Ever After
Price : $10
Social Media : Facebook | Instagram | Twitter
*Provided for an honest review. All opinions are my own*