Sponsored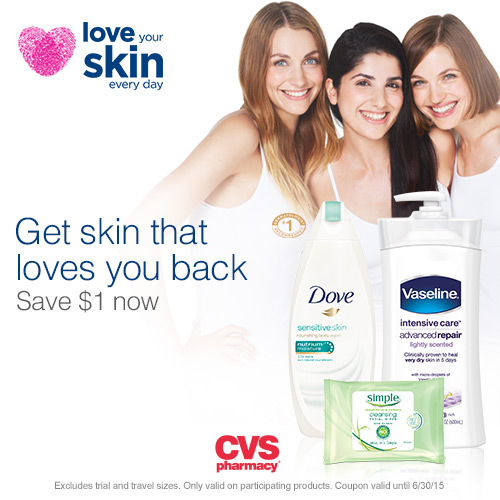 With Spring right around the corner, now is the time to put the glow back in your skin! Buy any 2 participating Dove, Vaseline and Simple skin products and get $1 off when you watch a video at lbx.la/nsSz8 While you are there check out other videos that will inspire you to have healthy, vibrant skin all season long. Also, add your skin must haves to your cart; It's a one stop shop!
Some important skin facts to consider and what I recommend for healthy skin:
Dove:
The mix of cold, dry air and harsh indoor heating can take a toll on your skin.
I recommend: Dove Beauty Bar with 1/4 moisturizing cream and Dove Sensitive Skin Body Wash with NutriumMoisture.
Simple:
Natural moisture is important to skin's overall health. Avoid stripping it by using a mild cleanser.
I recommend: Simple® Wipes to gently remove all makeup with no irritation.
Vaseline:
The best time to moisturize is right after your shower – so you can help keep dry skin healed all day.
I recommend: Vaseline® Intensive CareTM Lotion with healing micro-droplets of Vaseline® Jelly.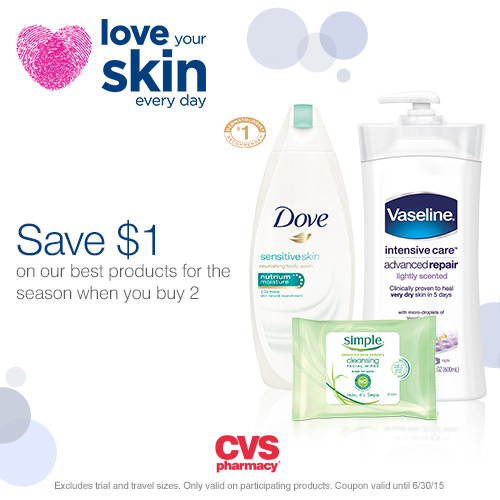 Want a chance to win a $25 CVS Gift Card? All you have to do is comment below telling me which products YOU love to use on your skin! (18+ / US Only)
*Sponsored post by Lunchbox, all opinions are 100% my own.