PR Sample
Hi loves! Today I'm back with the Dollish Polish CULT Movie Classic Series collection! This 10 piece set was inspired by obviously, cult movies that are absolute classics. It has been a hot minute since I have used a Dollish Polish and I have to say – The formula was just as great as I remember. (Raise your hand if you are part of the OG nail community and had to refresh every 5 minutes on Etsy so you could buy Expecto Patronum, GTL, Superbass or Random Dancing & then get cart jacked) Never the less, these shades are absolutely awesome. Let's take a look!
Blue Steel – Inspired by Zoolander – A really ridiculously good looking metallic slate blue with cobalt blue micro glitters & flakes.  I am obsessed with this shade! The formula was incredible. Photo below shows two coats.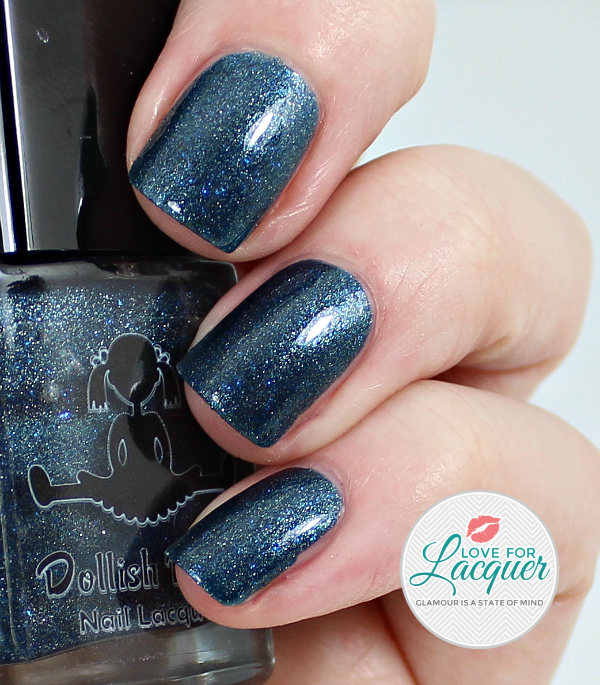 End Of Line – Inspired by the movie TRON.  Black jelly with silver micro flakes & glitters and varying matte hexagons in yellow, red & blue. Classic Dolly shade! I love when she creates these types of glitters! Photo below shows three thin coats.
Ideas Are Bulletproof – Inspired by V for Vendetta. Glitterbomb topper is full of varying shape & sized glitters in shades of red, white & black. I have two thin coats over NOPI Always A Classic Coca Cola.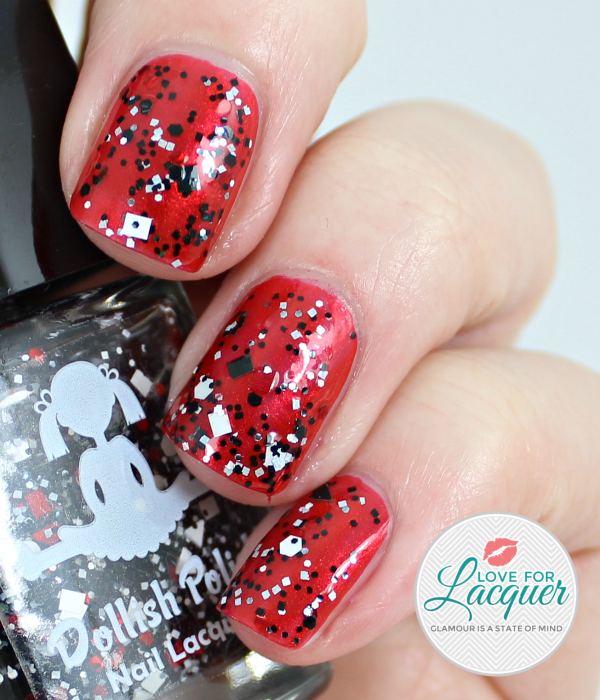 I Gave Her My Heart, She Gave Me A Pen – Inspired by the movie Say Anything. Super dense micro glitter with a blend of caramel, copper, and gold with hints of pink, rose & magenta. I was able to wear this on it's own in 3 thin coats. Beautiful shade!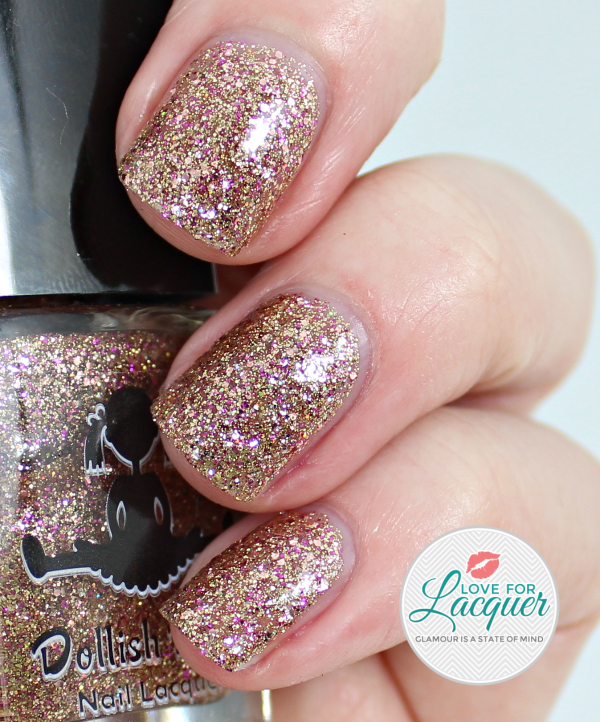 I Am Myself, Strange & Unusual – Inspired by the movie BeetleJuice. A Blue / Violet crelly with blue iridescent flakes and magenta & amethyst micro glitters. The formula on this was a little thick – But I was able to get it to apply nicely in three thin coats.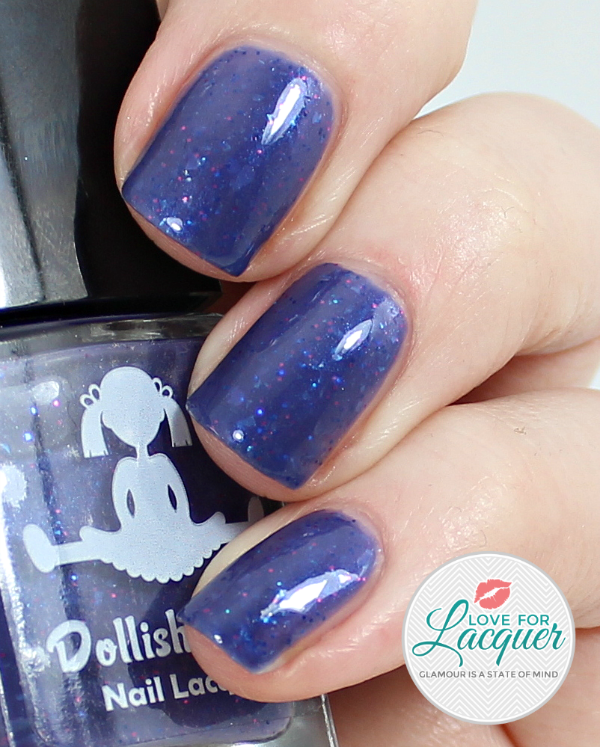 I've Seen Things You People Wouldn't Believe – Inspired by the movie Blade Runner. Gunmetal shimmer base loaded with gunmetal & black holo micro glitters accented with black and cobalt hex glitters.  One of my favorite shades in this collection! It's so gorgeous in person! Photo below shows two coats.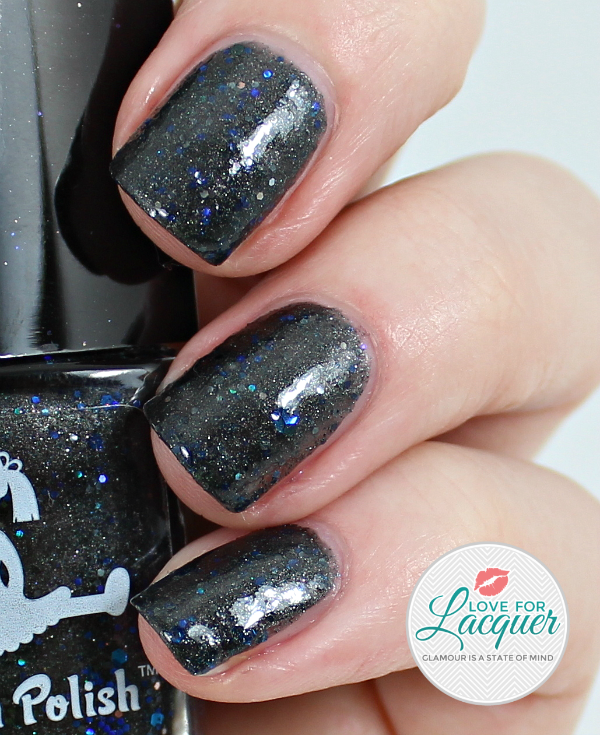 The Girl With The Green Eyes – Inspired by the movie Big Trouble In Little China. Matte glitters in a creamy crelly base. Another classic Dolly shade. She was the first who made me love polishes like this! Photo below shows three thin coats.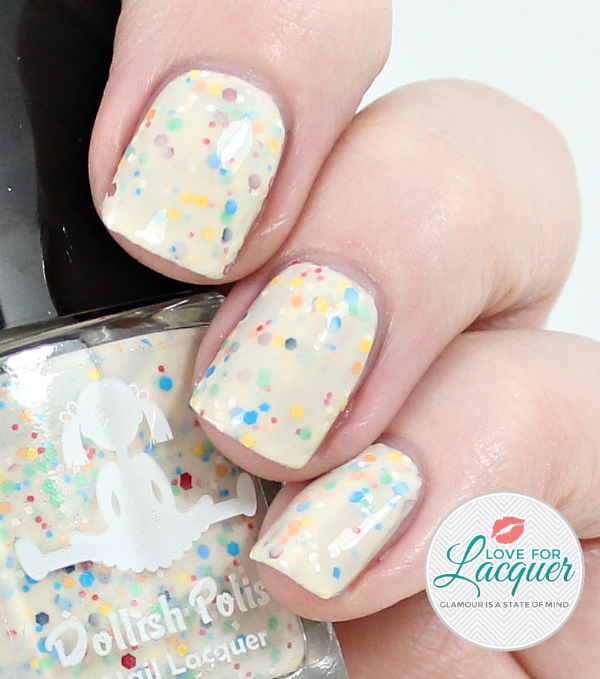 What Is Your Damage Heather? – Inspired by the movie Heathers. Bubblegum pink scattered holo with silver holo & iridescent micro glitters. DYING over this color! It's perfection! Photo below shows three thin coats.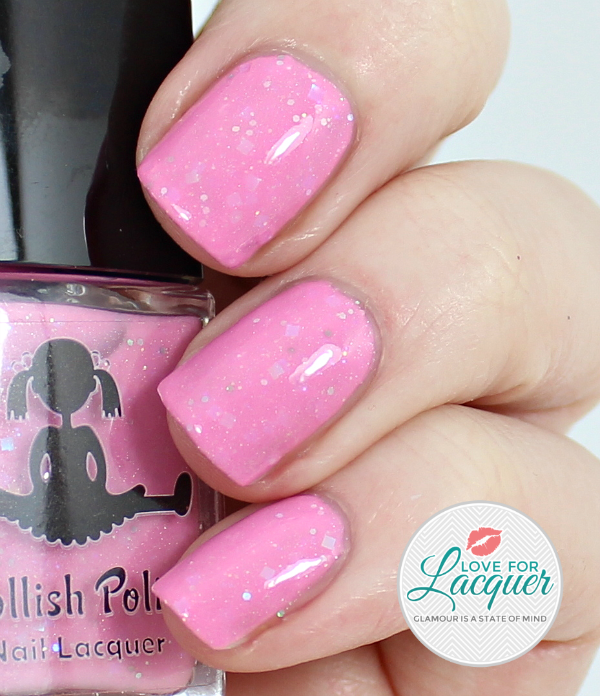 You Are A Product Of Fear – Inspired by the movie Donnie Darko. Blackened mulberry jelly base loaded with turquoise micro flakes.  I've actually never seen the movie Donnie Darko (I know, I know) but I feel like this represents the movie perfectly! Photo below shows three thin coats.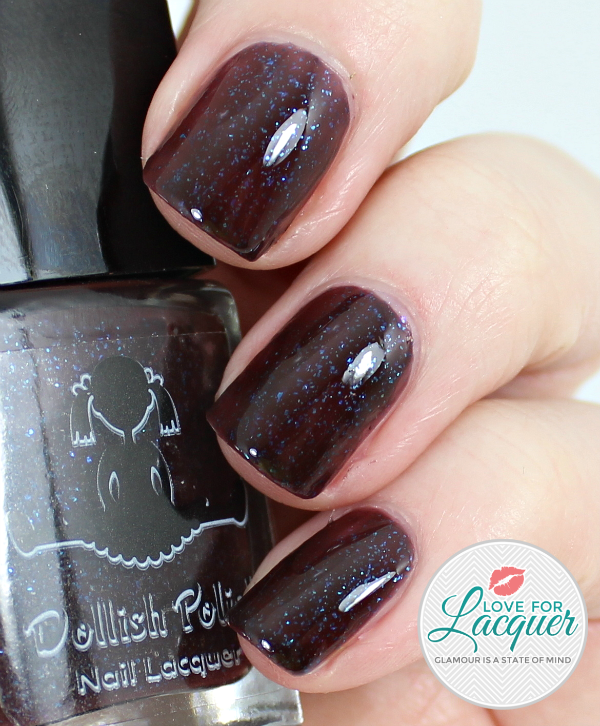 You've Got Red On You – Inspired by the movie Shaun Of The Dead. Merlot jelly with metallic ruby and crystal red micro glitters.  I am living for this shade! Gorgeous! Photo below shows three thin coats.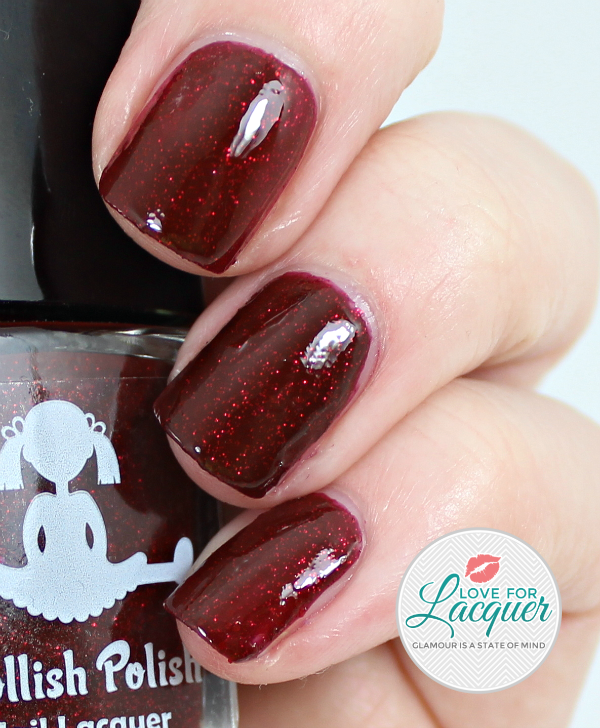 Overall, I am SO loving the shades (and names) of these polishes! It totally brought me back to my nail days fighting to grab Dollish Polish on Etsy. The formula on each one was REALLY great to work with. I had no issues with glitters, application ect.
If you're a fan of these movies or Dollish Polish in general, you absolutely need to grab these!
What is your favorite cult classic movie?
Availability : Dollish Polish
Price : Full Size – $10 | Mini – $5
Social Media : Facebook | Instagram | Twitter
*Provided for an honest review. All opinions are my own*