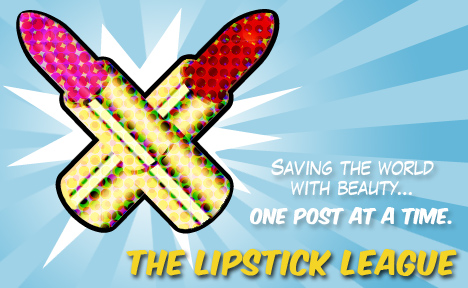 Question of the Week: You're leaving the house and must grab ONE lip color to wear for the entire week. Quick! What do you pick?
Answer : This was so hard for me! But I'm going to have to go with Bite Beauty Rhubarb! It has been my go to lip lately and it has such a creamy formula!
Lipstick Links of The Week : 
Love for Lacquer – Spring cleaning is upon us. Jess shows us some of her favorite makeup organizers! You're going to want to see these (And bookmark a few sites!)
My Beauty Bunny – Less is more this spring! We've got the basics, our cruelty free picks, and a quick tutorial for the 'it' style of the season – Makeup Trend: Barefaced and Beautiful.
My Newest Addiction – Laura shows us the new Too Faced Selfie Palette! You MUST SEE the swatches!
Nouveau Cheap – Target has added lots of beauty brands to the makeup department lately, but this new addition was a total surprise to me.
Prime Beauty – has a special connection to Cinderella. Does the MAC Cinderella Stroke of Midnight Collection live up to her expectations? Find out!
Phyrra – shows you ways to wear the 2015 beauty trends with a 5 product face!
Vampy Varnish – Ready for a sugar overload? Check out the new Too Faced Sugar Pop Eye Shadow Collection for Summer 2015!
we heart this – Want to get a sneak peek at the press box of new products sent out for The Makeup Show LA 2015? Here's a hint, you do!
Beautygeeks – In this contour-crazy time, we've fallen for one fabulous kit, and we want to share. We've got a Kat Von D Shade + Light palette plus brush for a US reader and one for a Canadian! Also, new word: "tragus."
Beauty Junkies Unite – Amber went to the Natural Products Expo a few weeks ago, and came away with some new favorite beauty products. See why Waxelene — a natural alternative to petroleum-based products made the cut (and all it can do with a single tube)!
Clumps of Mascara – is so in love with Milani's matte lipsticks. A non-drying matte lipstick? How is this even possible?!
Gouldylox Reviews – Super pale and looking for a contour palette that won't make you orange? This one is the only one that is working for me and my Irish face.
(Wondering what the Lipstick League is? Find out here.)