Press Sample
Affiliate Link
Purchased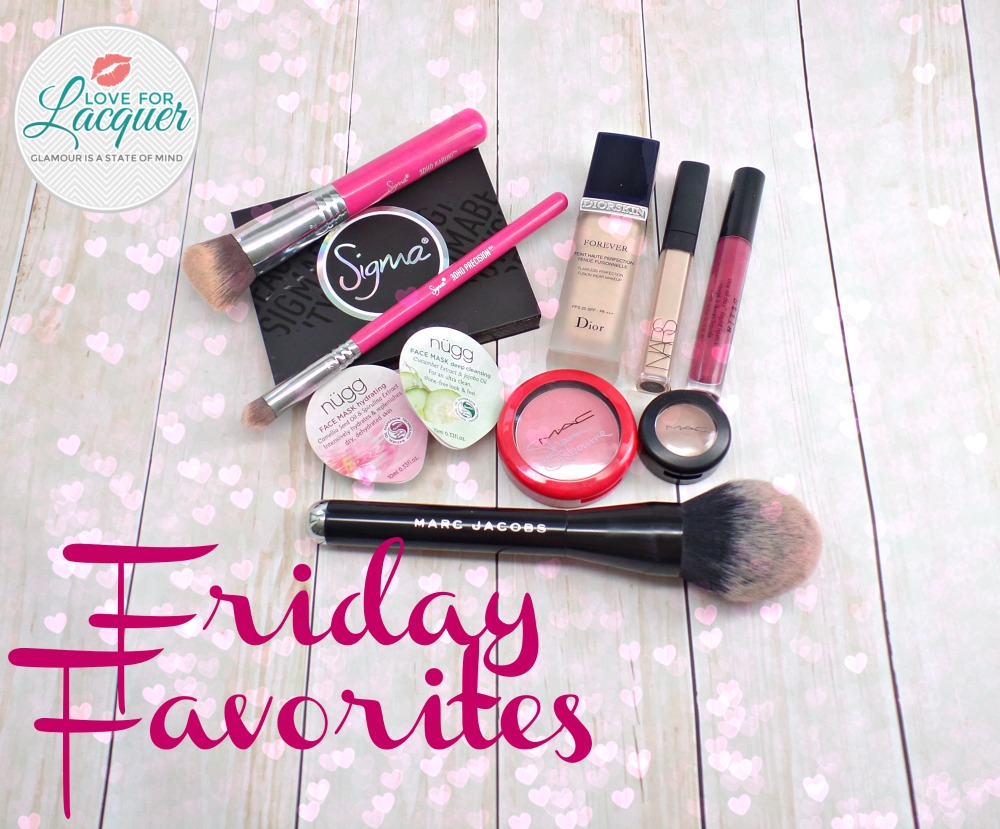 Happy Friday! I thought I would bring back my weekly favorites since a lot of you seemed to enjoy them! I thought about doing my January Favorites post today, but it's kind of late. For those of you who don't know, every Friday (Well – almost every Friday) I share with you the products that I have been wearing, loving and have discovered throughout the week and maybe a few products I have not been loving very much.  Let's jump right in!
I talked about this palette briefly in a post I did for b-glowing and I CANNOT put it down! Seriously, I have a problem. I have to sometimes force myself to use other eyeshadows. The shades in this palette are just so perfect and buttery smooth that I can't get enough. I would highly recommend checking it out! Retail Value – $39 – BUY HERE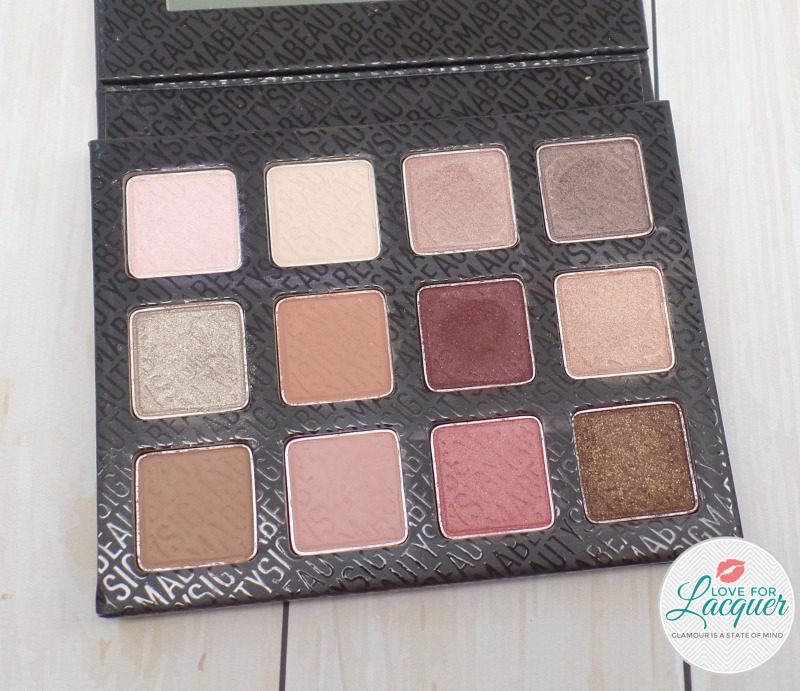 I have been on such a foundation kick lately. But the DiorSkin Forever foundation has turned into my go to.  (I received mine from WeMakeBeauty.com) This stuff makes my face look FLAWLESS. Besides the fact that it is in a gorgeous frosted glass jar WITH a pump, it is so lightweight on my skin and doesn't make it look cakey at all. The coverage is pretty decent – You can definitely get medium coverage with it. I use about 2 pumps with a Sigma 3DHD brush and it is perfect. The only thing I dislike about it, is it has a perfume sort of smell. It's nothing over powering, and seems to go away pretty quickly, but just something you should be aware of.  In terms of longevity, I would say I can get about 6 hours of wear time before I notice my blush beginning to fade away.  I read that it oxidized on some skin tones, but I didn't have that issue. In case you were wondering, I'm in the shade Light Beige. Retail Value – $50 – BUY HERE (Use code Lacquer2015 to receive 15% off your purchase!)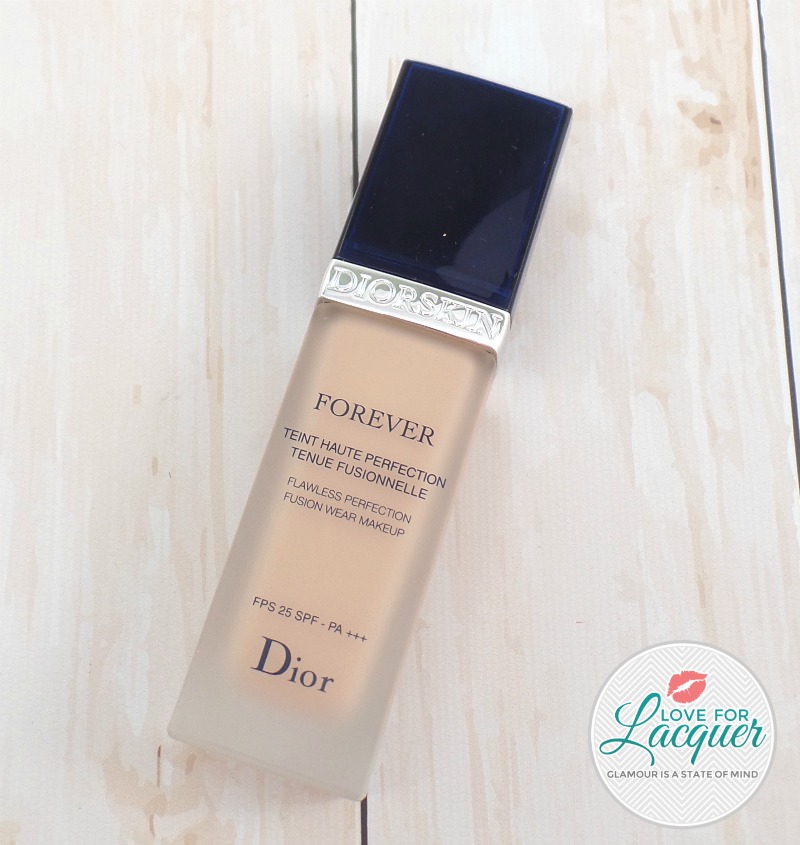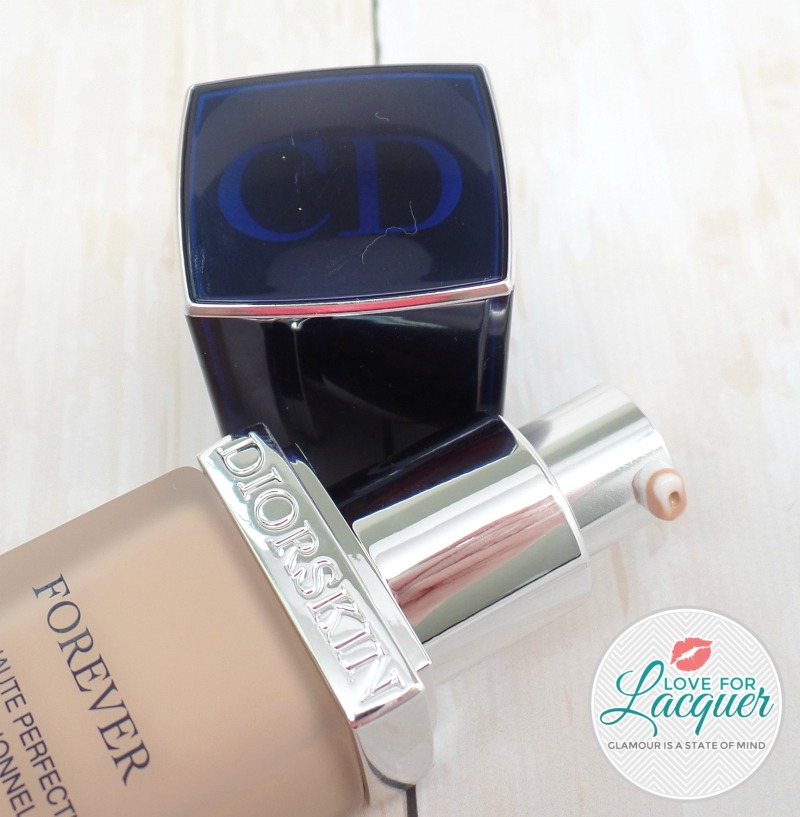 NARS Radiant Creamy Concealer – Vanilla
I have talked about this NARS concealer before, but in the shade custard. I wanted to grab the shade Vanilla for brightening under the eye and highlighting.  Absolutely love it – Perfect shade and it's beyond creamy. Retail Value – $29 – BUY HERE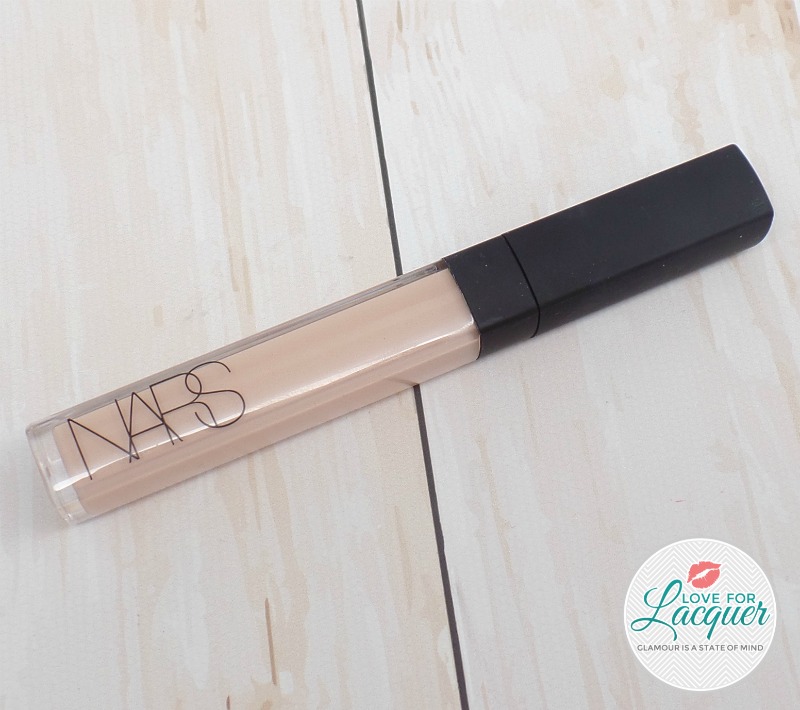 MAC Blush in Peaches & Cream
I feel bad even talking about this because this blush was limited edition from MAC when they had the Osbourne collection. I just rediscovered this shade, Peaches & Cream, in my collection and I absolutely LOVE it. Peaches & Cream is a BEAUTIFUL pinky coral satin shade.  It blends out beautifully onto the skin and makes your cheeks look so glowy.  It is highly pigmented, so a little goes a long way! Hopefully it comes to your local CCO so you can pick it up! Retail Value – $22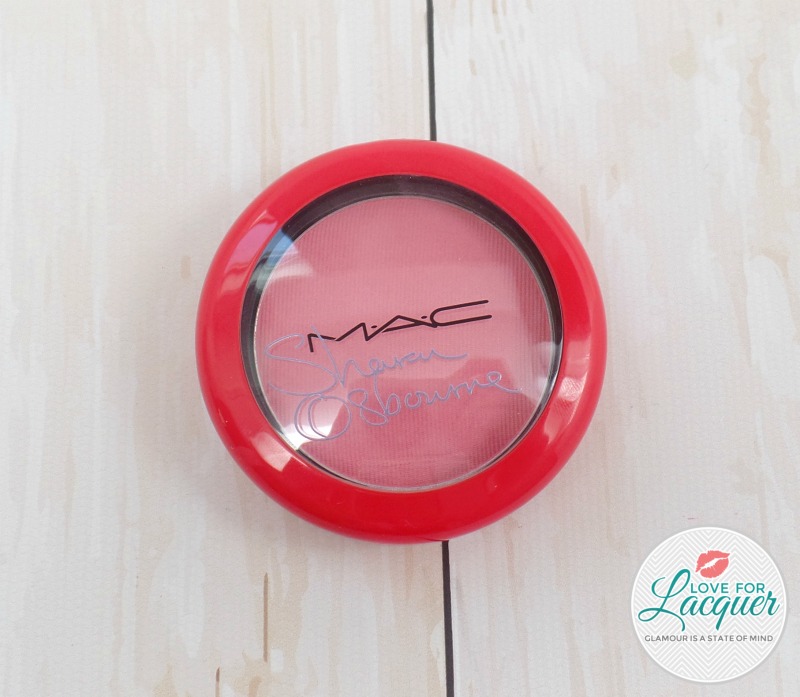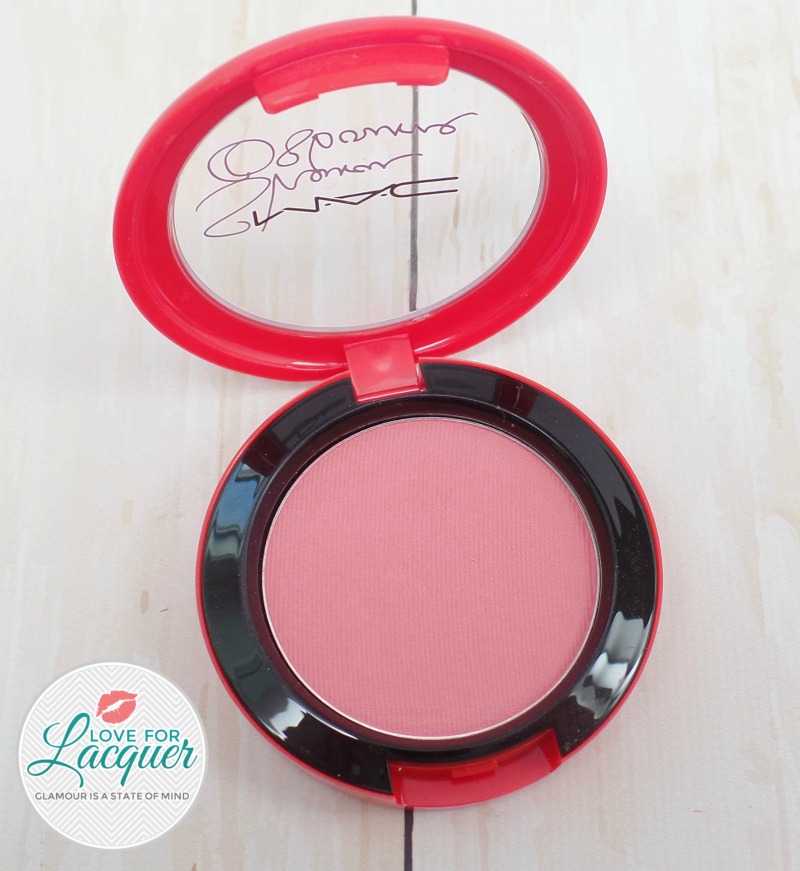 This shadow I had discovered from my friend Dani over at CoffeeBreakWithDani on Youtube. She basically said it changed her life so I decided I needed to see what the hype was about. She wasn't kidding. It obviously looks like NOTHING special in the pan, but it is such a perfect transition shade. After I purchased it the first time, I actually went back to buy a back up because it's being discontinued! MAC! WHY would you discontinue this absolutely perfect shade?! It is still available in pot form, but not in the pan so if it is something you want to try, I highly recommend grabbing one while you can! Retail Value – $16 – BUY HERE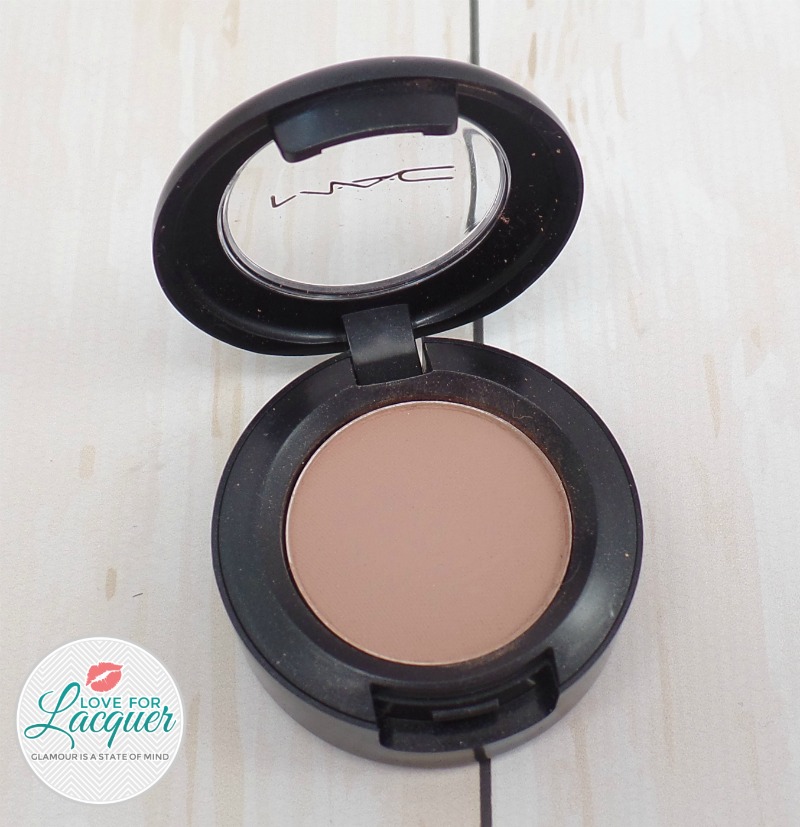 Nugg reached out to me a few weeks ago in regards to testing out their masks, and so as I was doing some research on the brand, I noticed they were only $3! I have been on a mask kick and have been using the heck out of my GlamGlow (Which is obviously NOT $3) so I figured I would give these a try. First of all, they are the cutest little things. They come in a variety of different kinds ranging from hydrating to deep cleansing to anti-aging.  After using the hydrating mask, my skin felt INCREDIBLE. It was so soft and hydrated.  You only need to leave them on for 5-10 minutes and they are supposed to be single use masks. I found that I could get at least 2 uses out of mine. I just stored the remaining in a zip lock bag for the next day and it was perfectly fine! They do sell these at Target as well in the skincare aisle if you prefer to see them in person! Retail Value – $3.29 – BUY HERE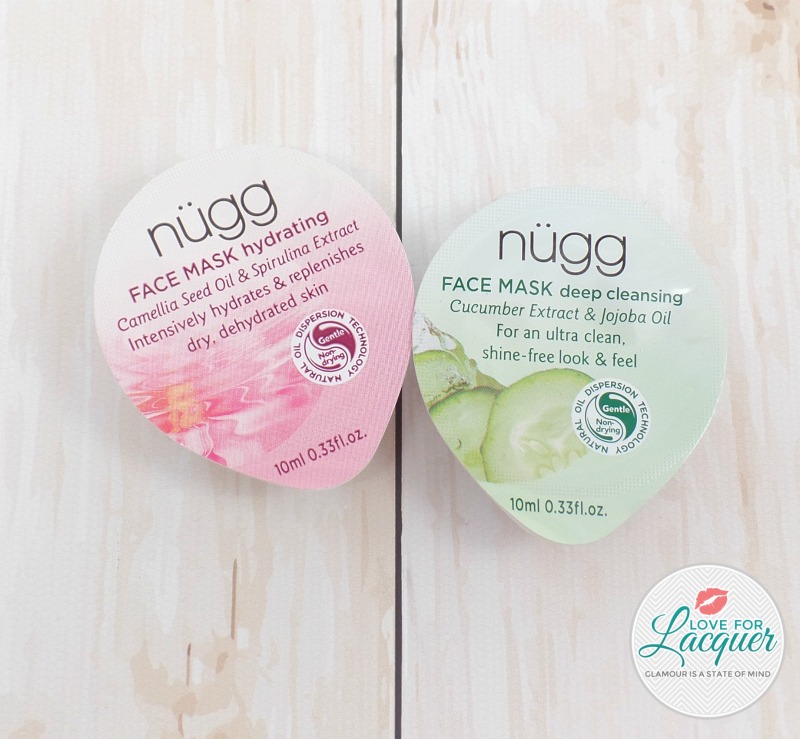 My liquid lipstick obsession is real. Aria is one I have been hunting and searching for as it is always out of stock at Sephora. I went to my local JCPenny Sephora this week and there it was. One left and screaming 'Buy Me! Buy Me!' … So I did. Aria is a gorgeous magenta plum matte liquid lipstick that gives you bold & long lasting wear. I put this shade on Wednesday at noon before I took Rylan to school. Came home and over the course of the day had lunch, 2 cups of coffee, a bottle of water and Nutella fudge. 6pm rolls around and it is STILL looking fierce on my lips. I had to immediately snapchat my friend Sami to show her. I was absolutely in SHOCK.  I had to scrub my lips that night to try and get it off. Needless to say, if you're looking for an extremely long lasting lip product – this is the one to get! Retail Value – $22 – BUY HERE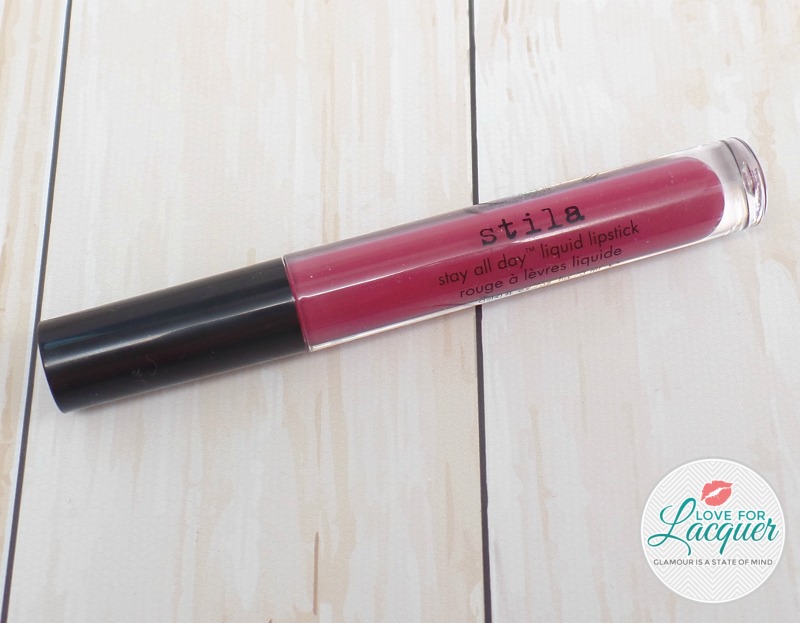 Sigma 3DHD Face Kabuki & Eye Kabuki
About a month or two ago, Sigma released a brand new face & eye kabuki called the 3DHD. You guys know the original F80 is my jam for buffing out foundation, so when I had the chance to test these I was all about it. Both of these brushes have a unique design which allows you to easily apply liquid, cream, and powder products uniformly on every crease, curve and angle. The design resembles a mohawk and is perfect for precise application. It has a functional ridge at the top and a double wedge flat surface. These brushes are perfect for blending underneath the eyes and around the nose without scrunching up or making weird faces when applying foundation. (You know you do it too) Much like any other Sigma brush I have used, the bristles are incredibly soft and the barrel is very high quality. The smaller version works in the same way. I love to use it for blending out my concealer and I have also been using it to clean up around my lip area if I need a more precise application. Overall, these definitely live up to the hype and I am loving both of them WAY more than my F80 – And that's saying a lot! Retail Value – $19-$24 – BUY HERE
Yes. They are dirty.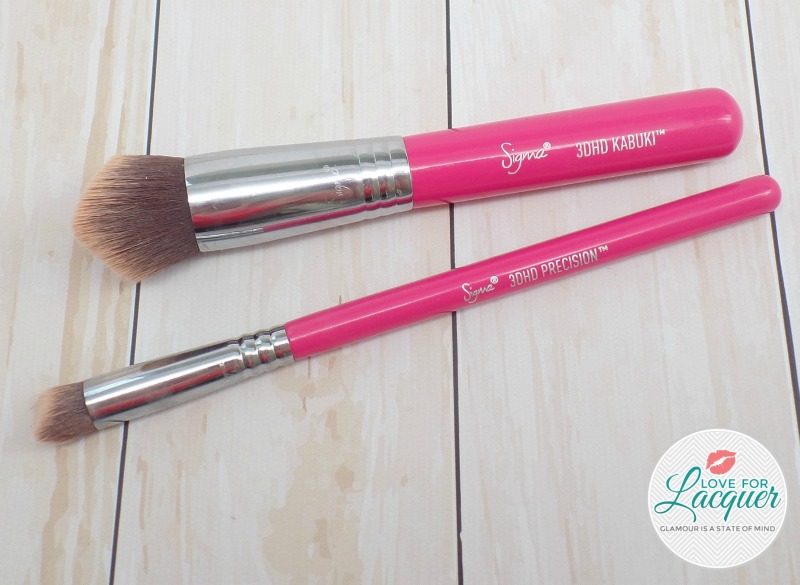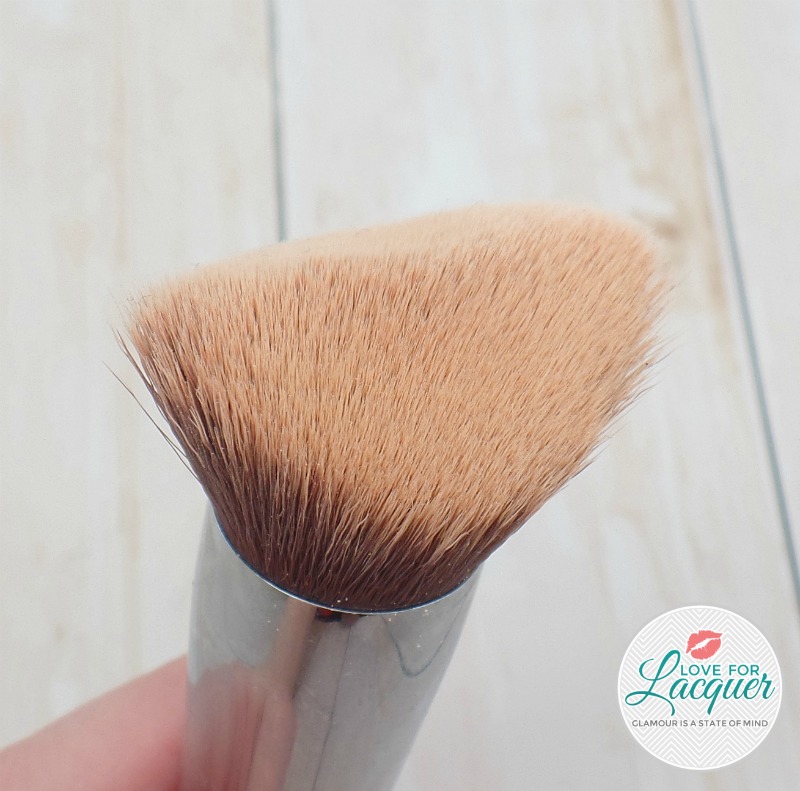 This extra large bronzer brush is a BEAST. I have pretty much been using it for an all purpose brush – applying powder, bronzer and even blending out my blush. I know what you're thinking – It's $78. Believe me, I know. If I wasn't gifted this I probably would have never purchased this on my own. But it has the SOFTEST most luxurious bristles ever. The handle has a good weight to it as well. If you're a brush freak like I am. this may be one to add to your collection! (Wait until there is a Sephora 20% off sale though!) Retail Value – $78 – BUY HERE
Yes. This brush is dirty.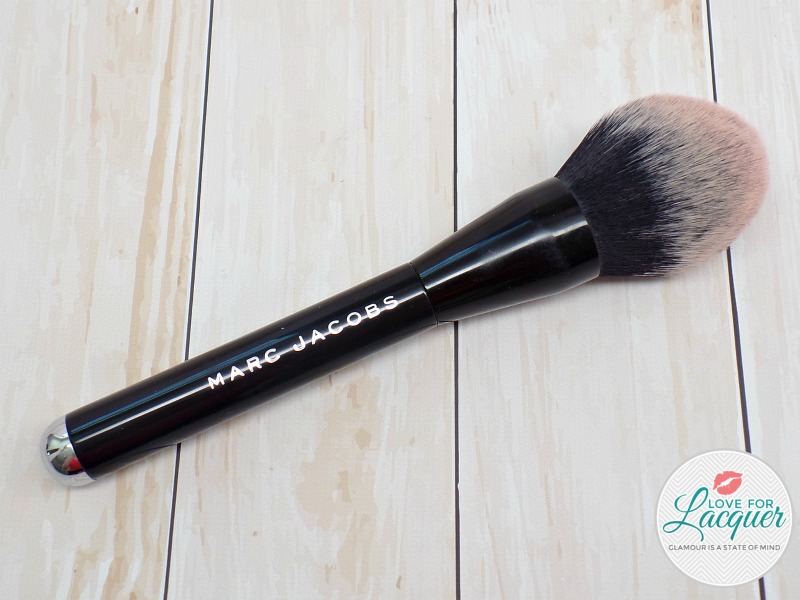 Swatches
L-R : Peaches & Cream, Kid, Aria
And that wraps up my favorites for the week! Sorry that was super lengthy – It's been awhile since I just sat and chatted with you guys about makeup! What are some products you have been loving or that you think I need to check out?
*Some products purchased by me. Others provided by PR for review / gifting purposes. All opinions are my own. Post contains affiliate links*