Press Sample
Happy Sunday! Tonight I just wanted to share a few new shades from the Flirt With Hearts Valentine's Day collection from SinfulColors. These can be found at Walgreens, Rite Aid & other mass retailers this month and retail for $1.99 each.
Decadent – Dazzling red with metallic flakes. I have this layered over 24/7 also from the Flirt With Hearts collection, that I believe is permanent.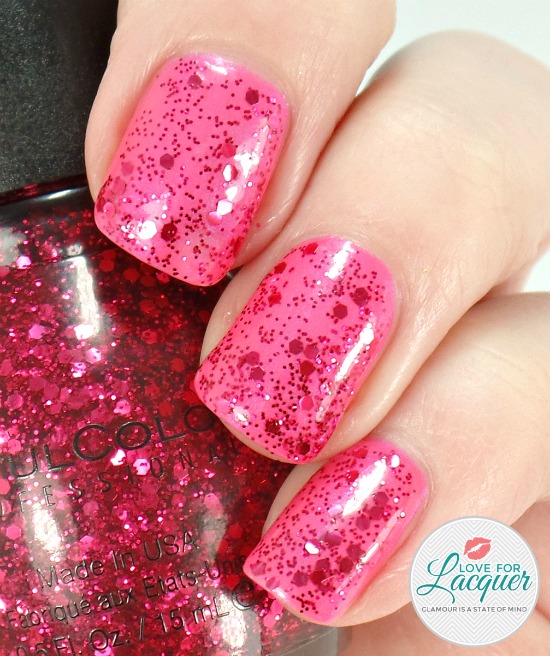 Love Sprinkles – This glitter topper is definitely one of the most popular in the collection. With white hearts & flecks of glitter, it is the perfect topper for all of your Valentine's manis! I have mine layered over SinfulColors Rise & Shine which is the perfect teal shade.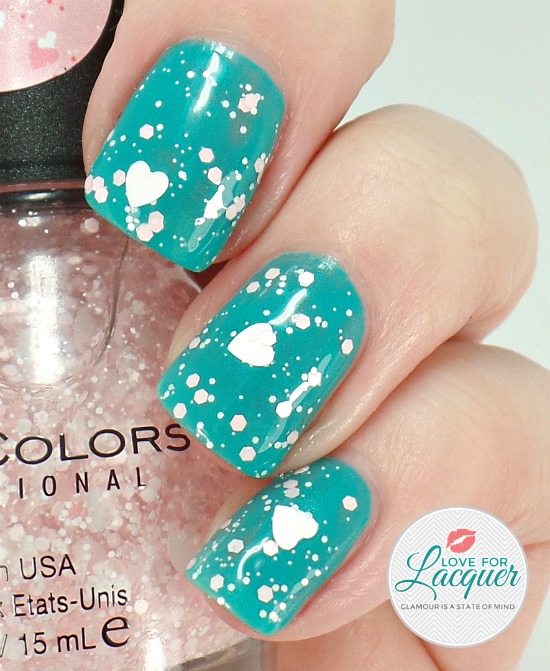 These are such fun shades and I love that they are so affordable! The formula was great on all 4 shades and the hearts were not difficult to get out and onto the nail.  Just be careful with the teal and make sure you wear a really great base coat – This will most likely stain your nails!
What are you going to rock on your nails this Valentine's Day?
Availability : Walgreens, Rite Aid & Other Mass Retailers
Price : $1.99
Social Media : Facebook | Twitter | Instagram
*Provided for an honest review. All opinions are my own*