Press Sample
Affiliate Link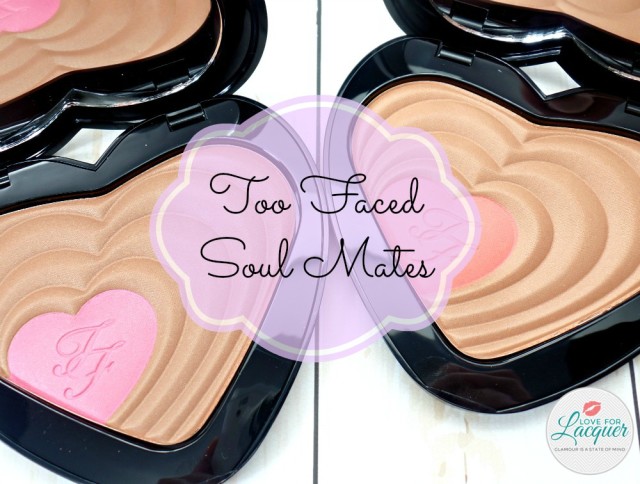 Happy Thursday! I am so sorry for the lack of posts this week, but I have been SO incredibly sick since Monday. Luckily, I am feeling a bit better today so hopefully this passes quickly. Nothing makes me feel better than photographing & swatching adorable makeup though!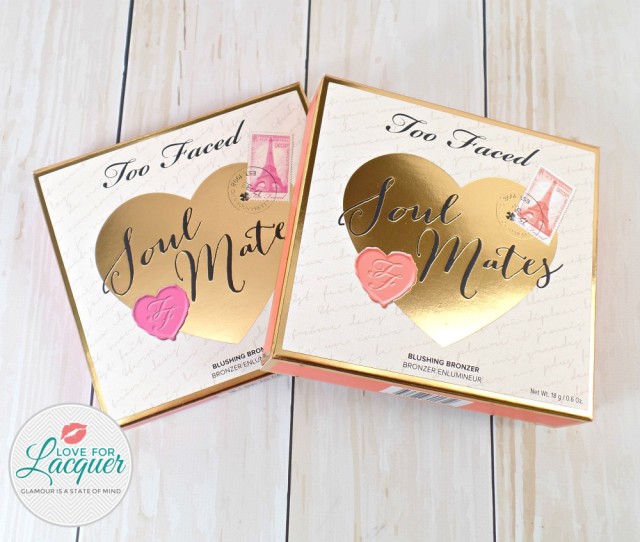 The new Too Faced Soul Mates Blushing Bronzer duos are new & limited edition for Spring 2015.  They come in two shades – Ross & Rachel and Carrie & Big. Two of the BEST couples on TV ever!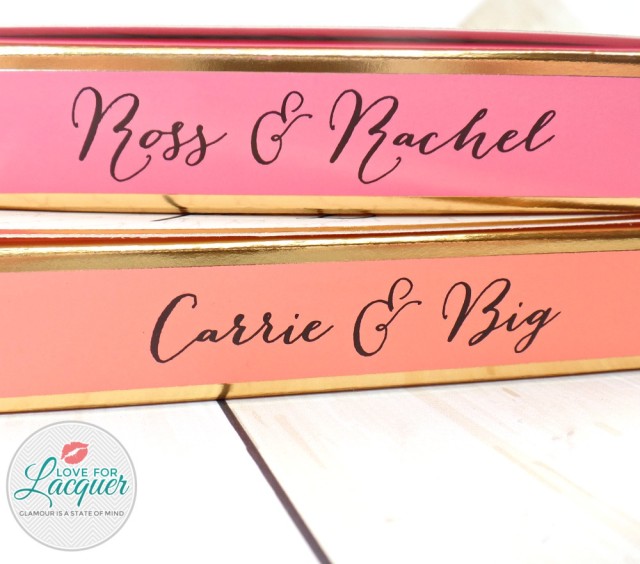 They come in a shiny black heart shaped compact and are fairly larger than I expected.  (0.6oz)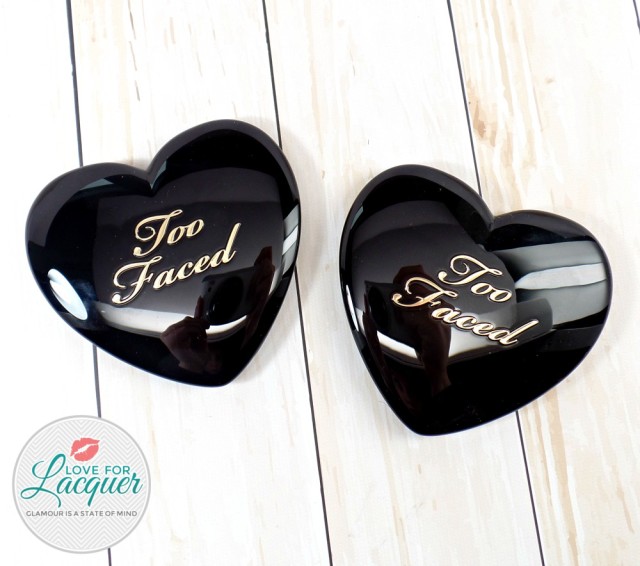 Inside, you get a decent sized mirror as well as a shimmery bronzer & blush which has TF etched into the heart.  The blush is a little tricky to put your brush in, so I have been using a small stippling brush from ELF and it seems to work perfect.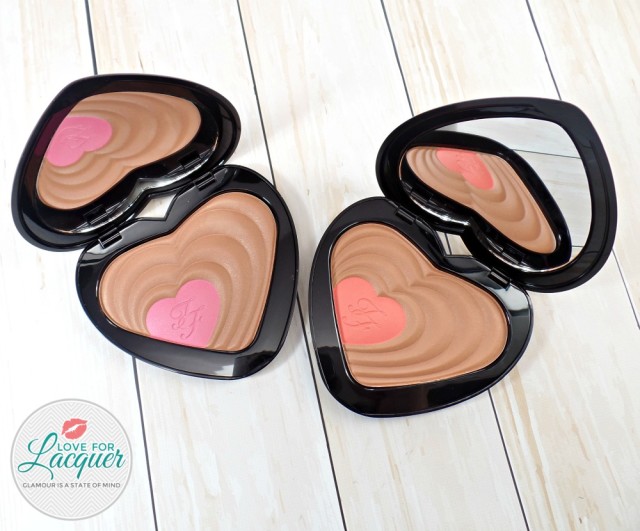 Ross & Rachel – Medium / Deep Bronzer with a hot pink blush.  The bronzer does have a slight shimmer to it as well as the blush.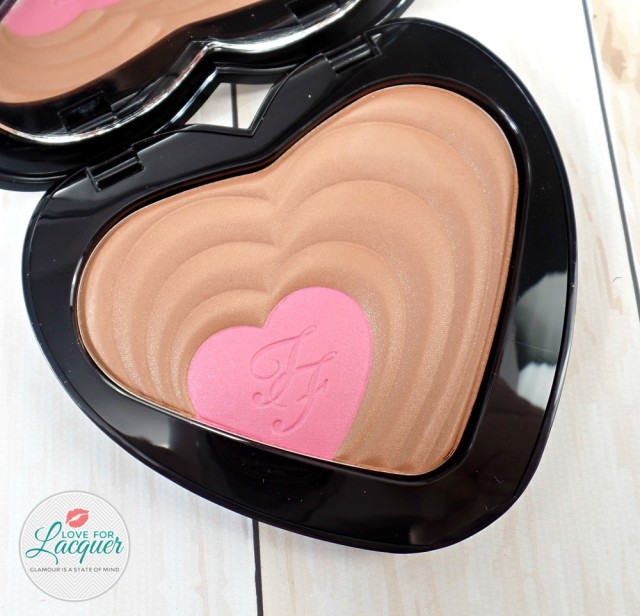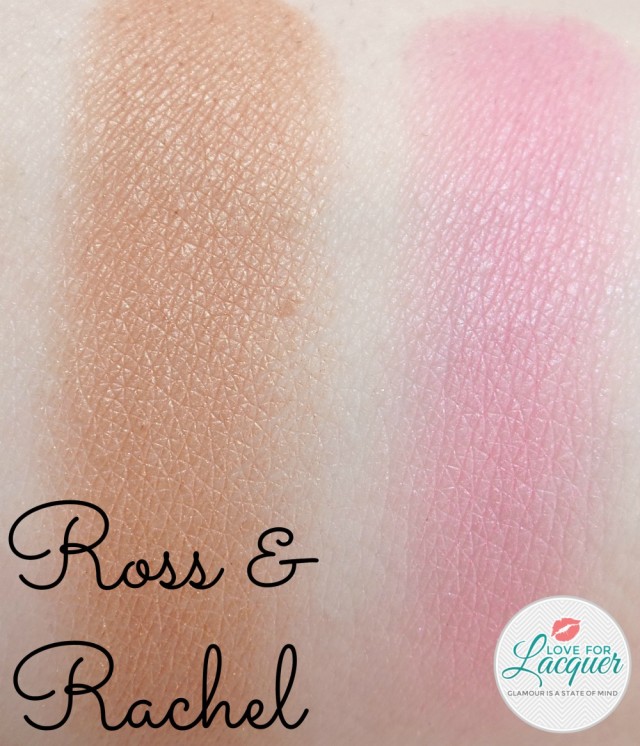 Carrie & Big – Light / Medium bronzer with a coral blush. Again – both of these products do have a slight shimmer.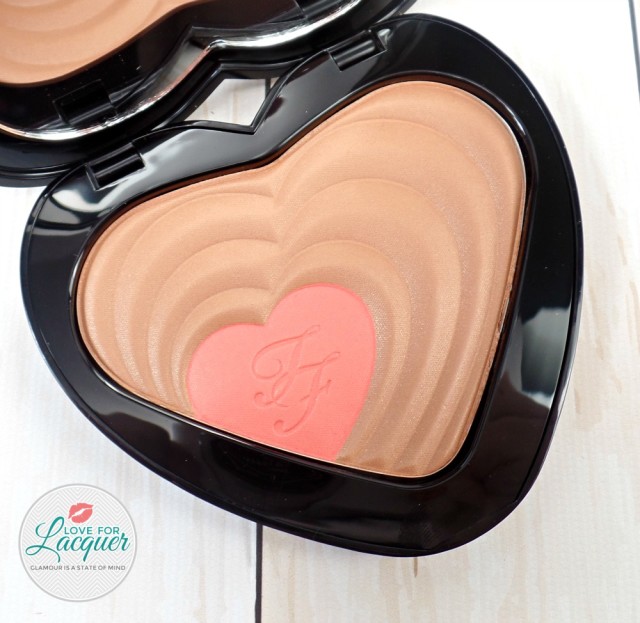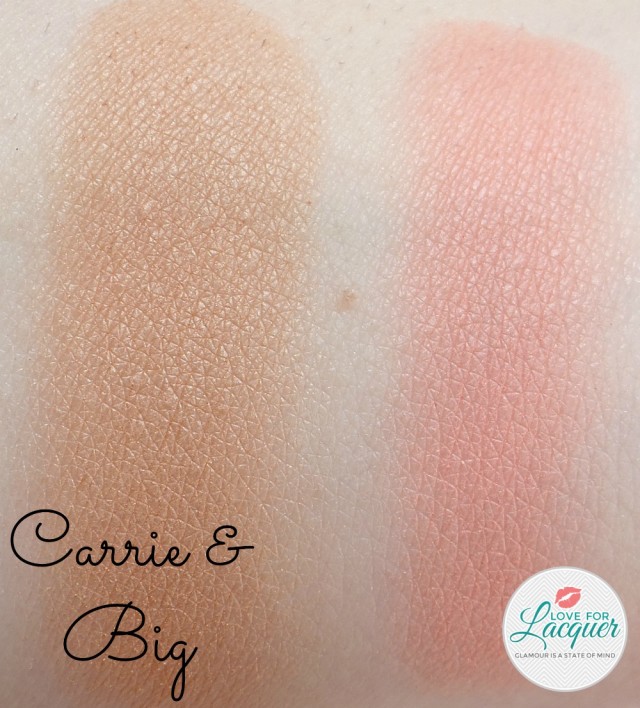 The formula on these was very smooth & soft. The pigmentation was a bit on the lighter side, so the swatches you see above are pretty heavy. I believe I went over them 2-3 times. Overall, I think these are absolutely adorable and definitely something to pick up! Especially if you're a packaging freak like I am. Like I said, the blush is a little tricky to get into,  but with the right tools you can make it work.
What do you think of these Soul Mates Blushing Bronzer duos? Are you loving Ross & Rachel or Carrie & Big?
Availability : Sephora | Too Faced
Price : $34 Each
Social Media : Facebook | Twitter | Instagram
*Provided for an honest review. All opinions are my own. Post contains affiliate links*