Press Sample
Affiliate Link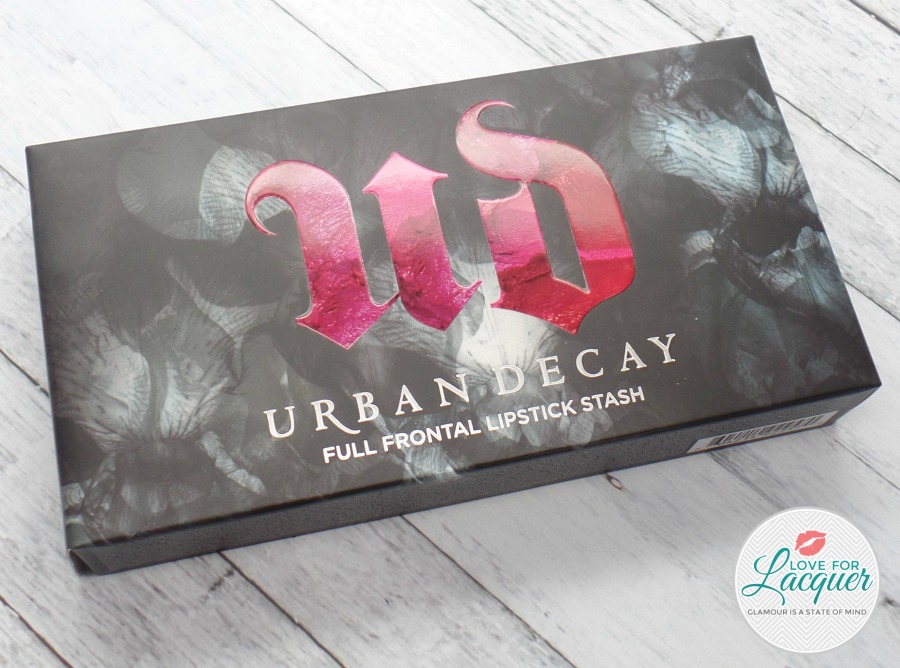 Do you know what I love almost as much as blush palettes? Lipstick sets. Seriously – Give me all of them. Especially if they are in miniature form! Urban Decay knocked it out of the park when they released their Full Frontal Lipstick Stash containing 6 stunningly pigmented mini lipsticks and a full size 24/7 Glide On Lip Pencil in Ozone. It comes in a gorgeous case covered in matte black & white orchids with a glossy red UD icon.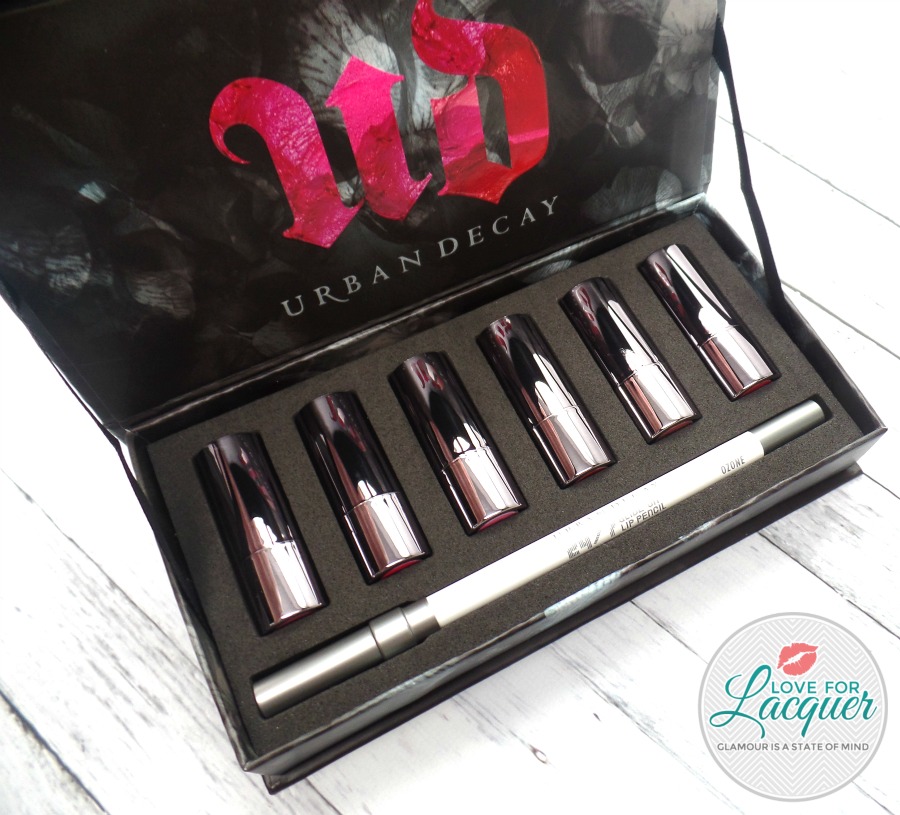 This adorable set contains 3 limited edition & 3 permanent Revolution lipsticks all in mini sizes. Such a great way to try out the brand or product without committing to a full size product! The 24/7 Glide On Lip Pencil in Ozone is clear and perfect for keeping color in place, fixing mistakes & preventing feathering. It's completely invisible on your lips and is going to come in so handy when rocking darker lip shades this Winter!
Shades Include :
Liar – Pinky Brown Nude (Permanent)
Gash – Deep red With Tonal Shimmer (Permanent)
Illicit – Sheer Baby Pink (Limited Edition)
F-Bomb – Classic Red (Permanent)
Lady Flower – Bright Rose Pink (Limited Edition)
Crush – Hot Pink (Limited Edition)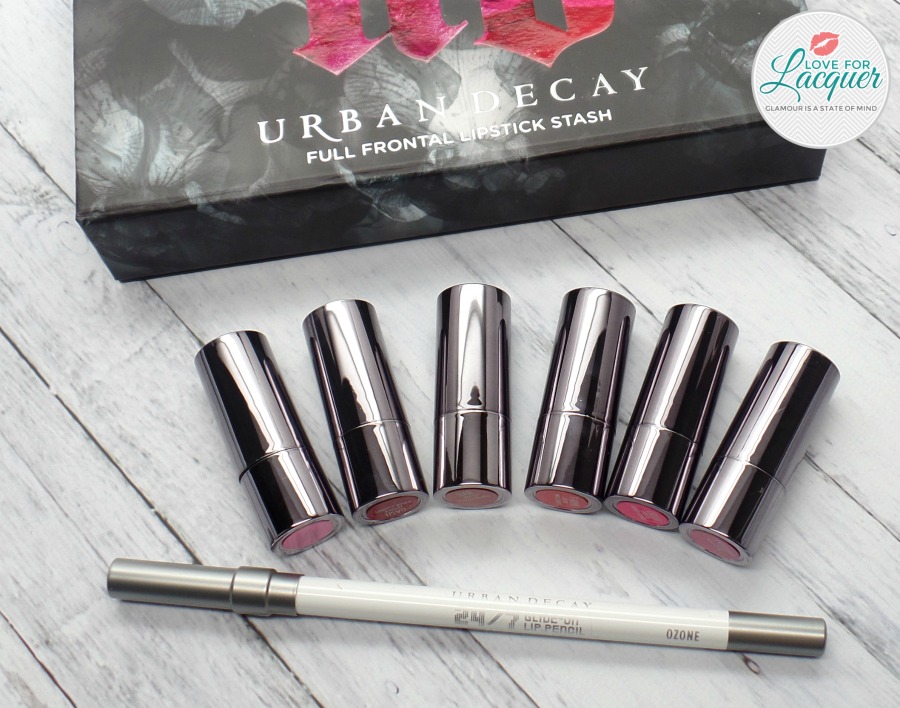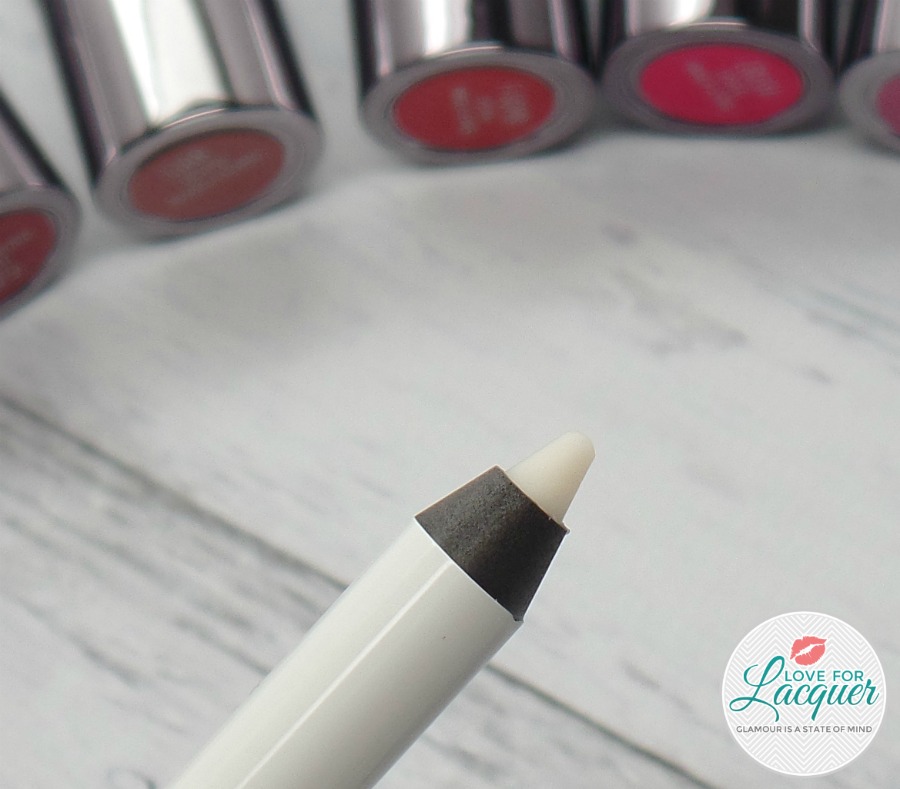 I have done several reviews on the full size lipsticks and I absolutely LOVE them! They are so creamy and pigmented and last quite some time on the lips. You can see those reviews
HERE
&
HERE
if you'd like to see additional shades & swatches!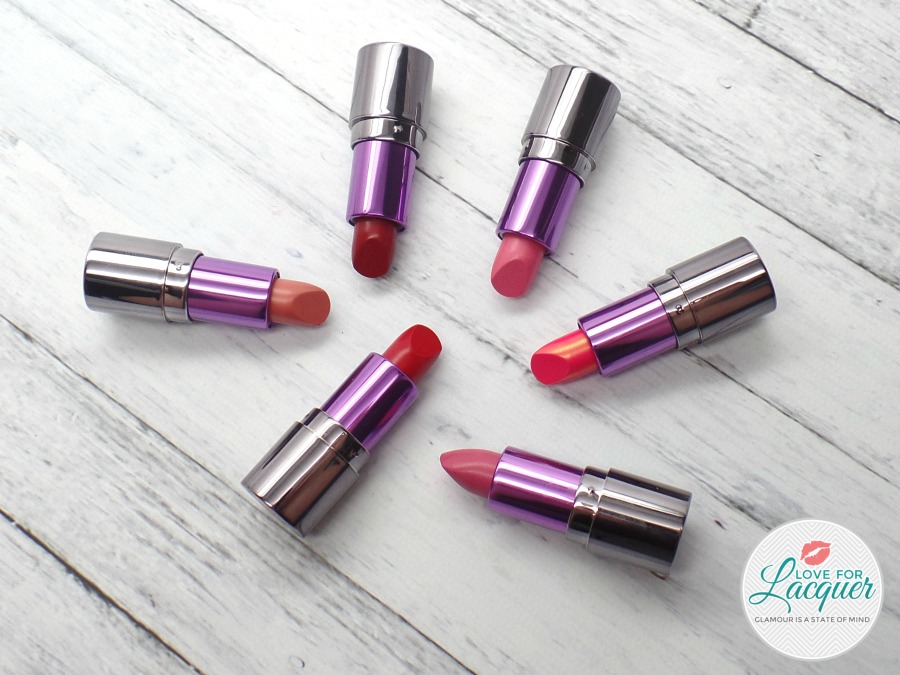 L-R – Liar, Gash, Illicit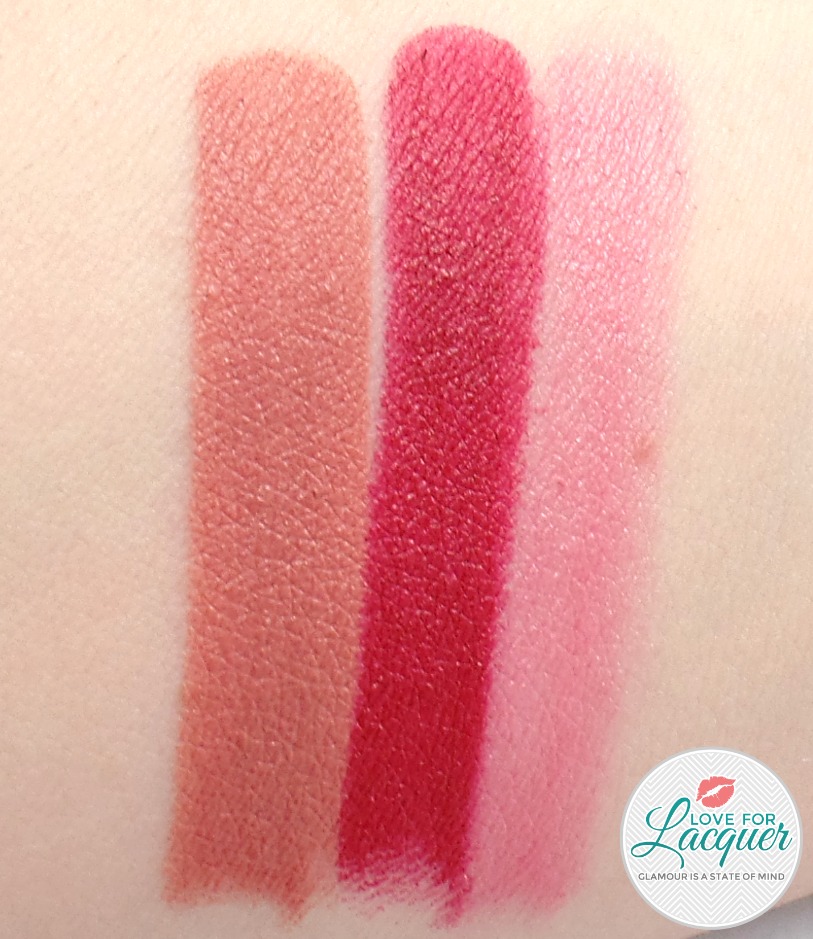 L-R – F-Bomb, Lady Flower, Crush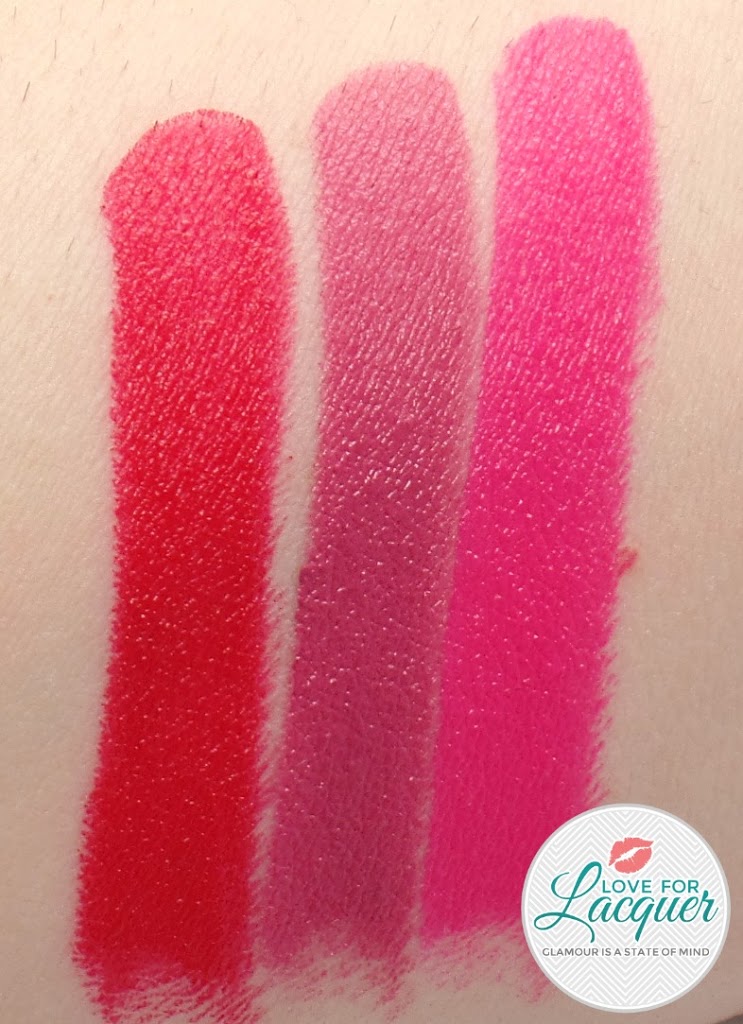 I crossing my fingers SO hard that they will release Lady Flower & Crush as full sized permanent shades. They are SO my colors!
Overall, I think this is a wonderful kit to pick up for you or any lipstick lover in your life. It's the perfect way to try some Urban Decay products at a great price!
Do you have any Revolution lipsticks? Which shades are your favorite?
Price : $39
*Provided for an honest review. All opinions are my own*