Press Sample
Affiliate Link
Happy Friday! I'm SO glad this week is over – I felt like it was just dragging on! Today I have another Holiday set from Tarte to share with you! The Tres Chic Park Ave Princess palette is going to be an awesome stocking stuffer for the makeup lover in your life.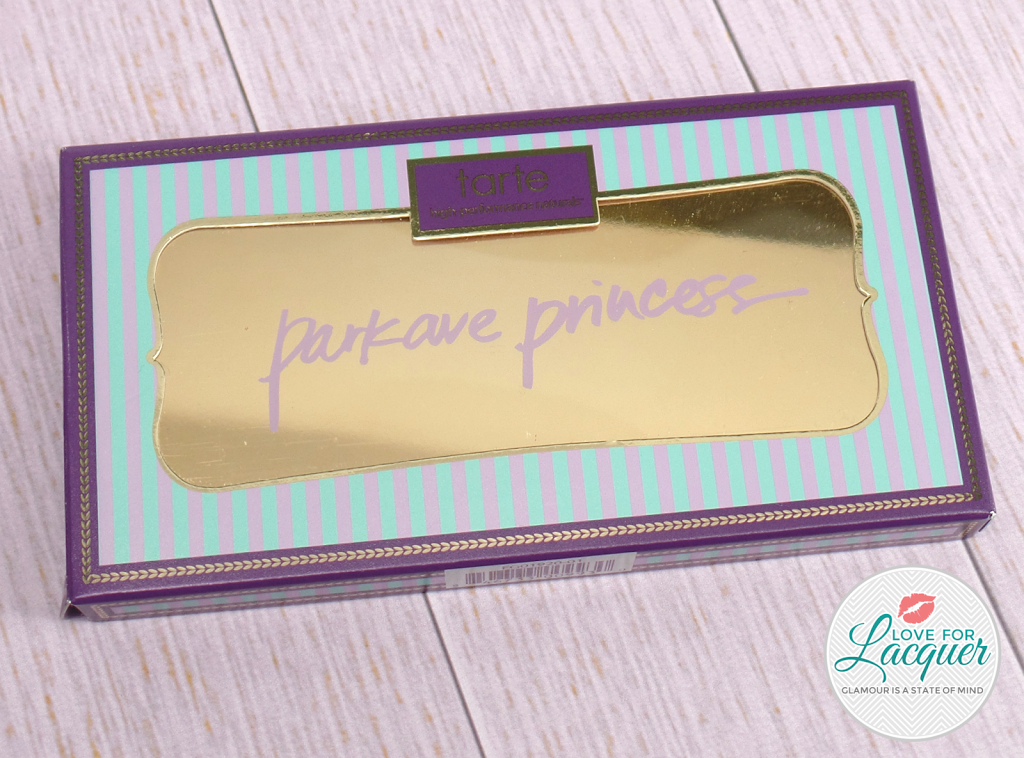 Absolutely GORGEOUS gold packaging with lavender lettering, but this palette is VERY prone to fingerprints. It doesn't feel like cheap plastic at all and has a large mirror on the inside.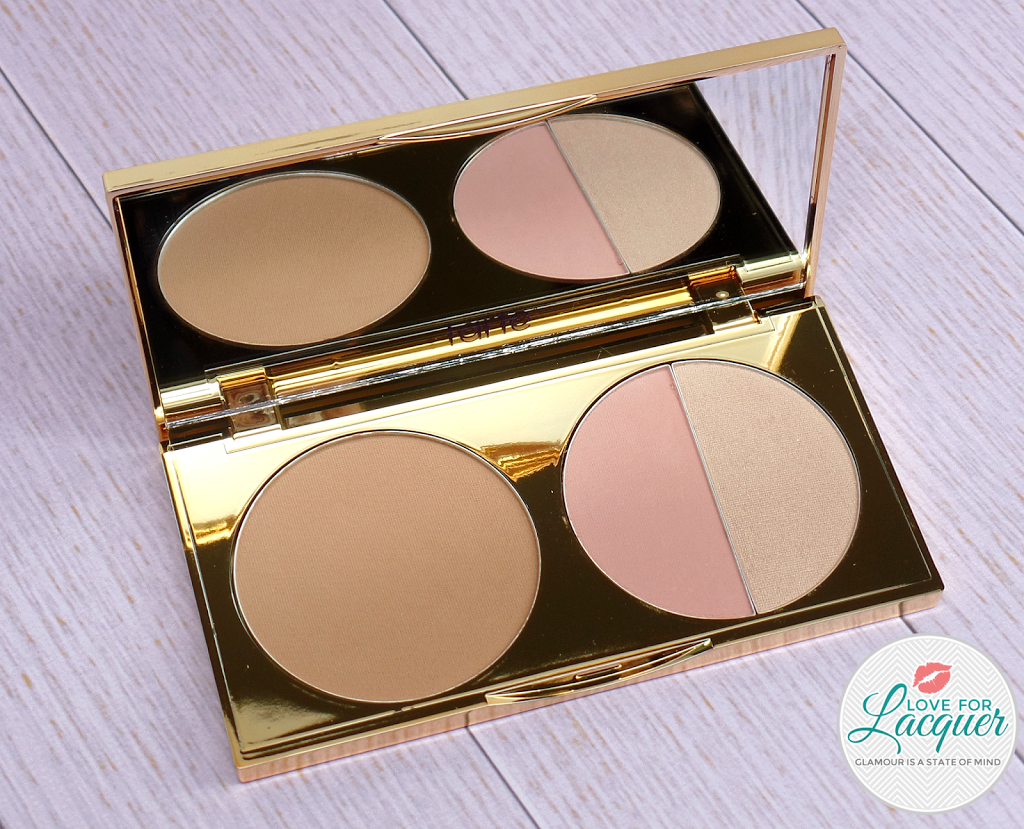 Inside you receive the Park Ave Princess Amazonian Clay Matte Waterproof bronzer, Amazonian Clay 12 Hour Blush in Posh & Champagne Gold Highlight. I'm a huge fan of the Park Ave Princess matte bronzer and am almost out of the one I currently own.
Posh is such a great every day pink shade and you guys know how I feel about Tarte blushes – They are amazing! I would have to say the same about the highlight. I don't know if Tarte even has a solo highlight to purchase by itself, but I am so digging this champagne gold shade. It gives off the perfect amount of glow on your cheeks and is SO silky smooth.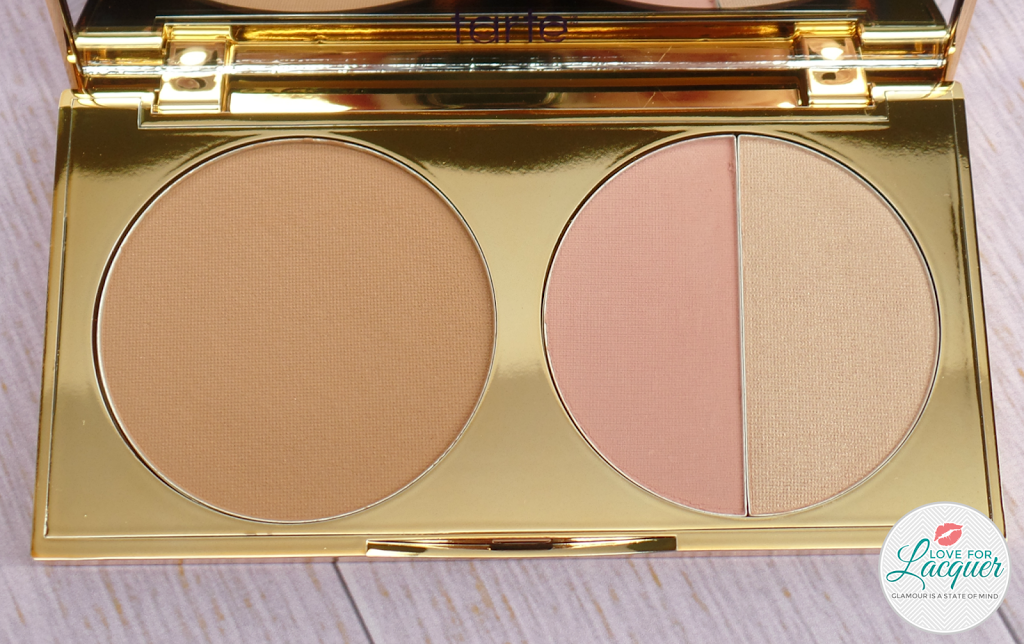 Swatches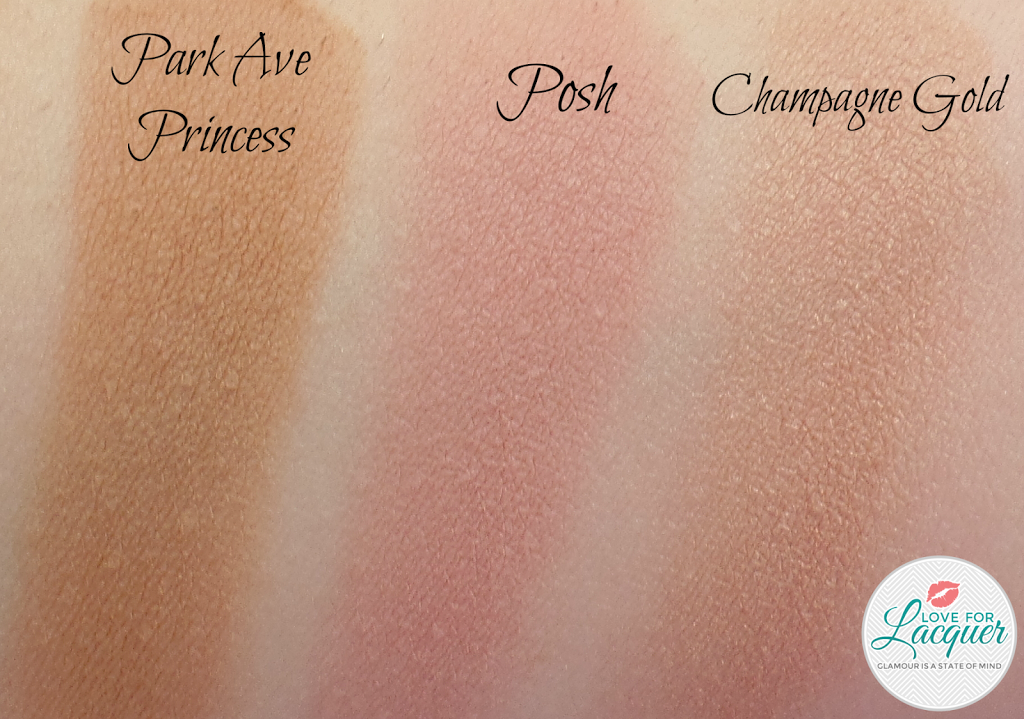 This palette is currently still available and I would definitely recommend picking it up while you can. It's a great travel palette and easy to throw in your purse when you need to touch up on the go!
Price : $34
*Provided for an honest review. All opinions are my own. Post contains affiliate links*