Press Sample
Affiliate Link
Hi loves! Today I have a gorgeous limited edition set from MAC to share with you! The Gold Lip & Eye bag is part of the 'Keepsakes' Holiday collection and is still available on MAC's website &
Nordstrom
! MAC always has some of the best packaged up Holiday items this time of year! Look how glamorous that makeup bag is!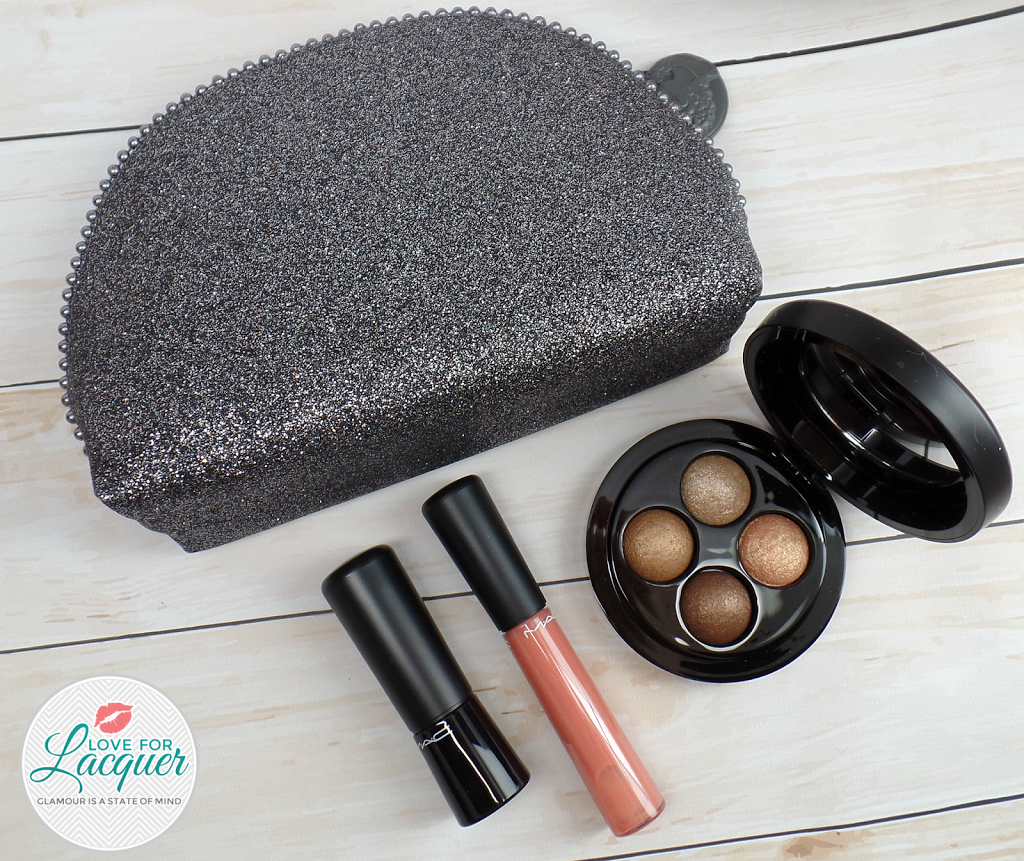 The Gold Lip & Eye bag comes with everything you see in the photo above – A grey glitterized sleek clutch with a cameo – embossed zipper pull, Mineralize Rich Lipstick in Posh Tone, Mineralize Glass in Modest & a Mineralize Eye Shadow quad in Rarified.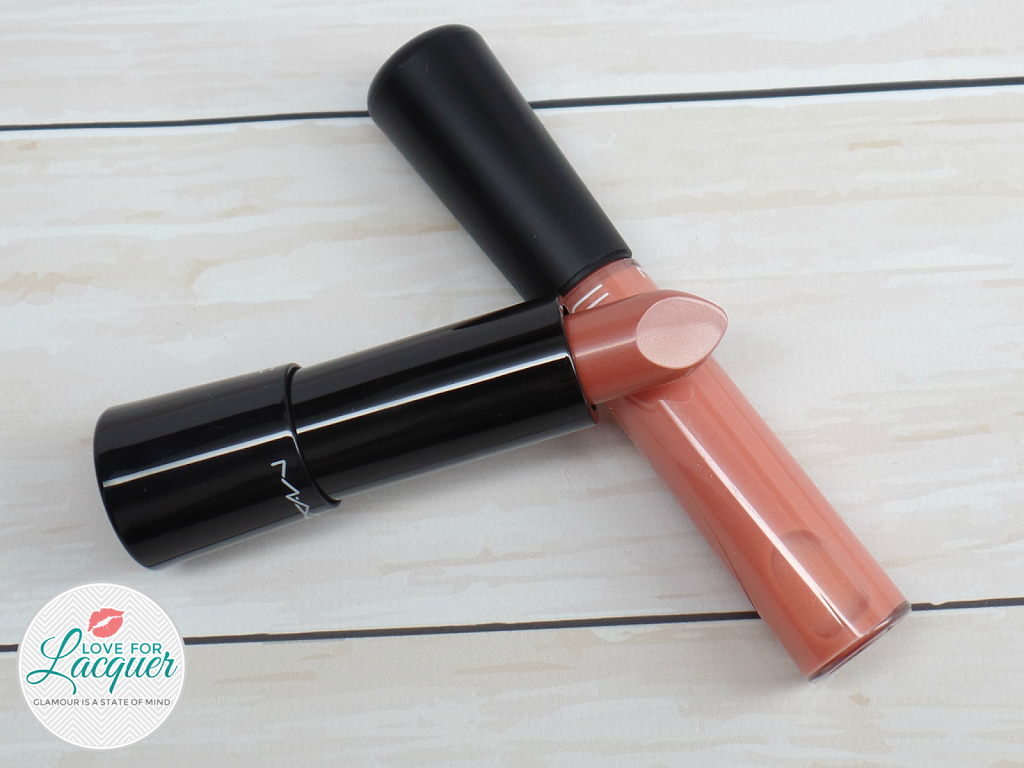 The mineralize lipsticks are one of my favorite formulas that MAC has ever put out. They are incredibly creamy, pigmented & feel SO nice on the lips! The Mineralize glosses are pretty nice. I probably wouldn't have ever bought them on their own just because of the high price point. They aren't highly pigmented by any means, but I don't find them as sticky and they make a great topper to Posh Tone. I love that the two shades that they provide in this kit go REALLY well together!
Posh Tone is described as a soft warm nude cream
Modest is described as a soft beige with light frost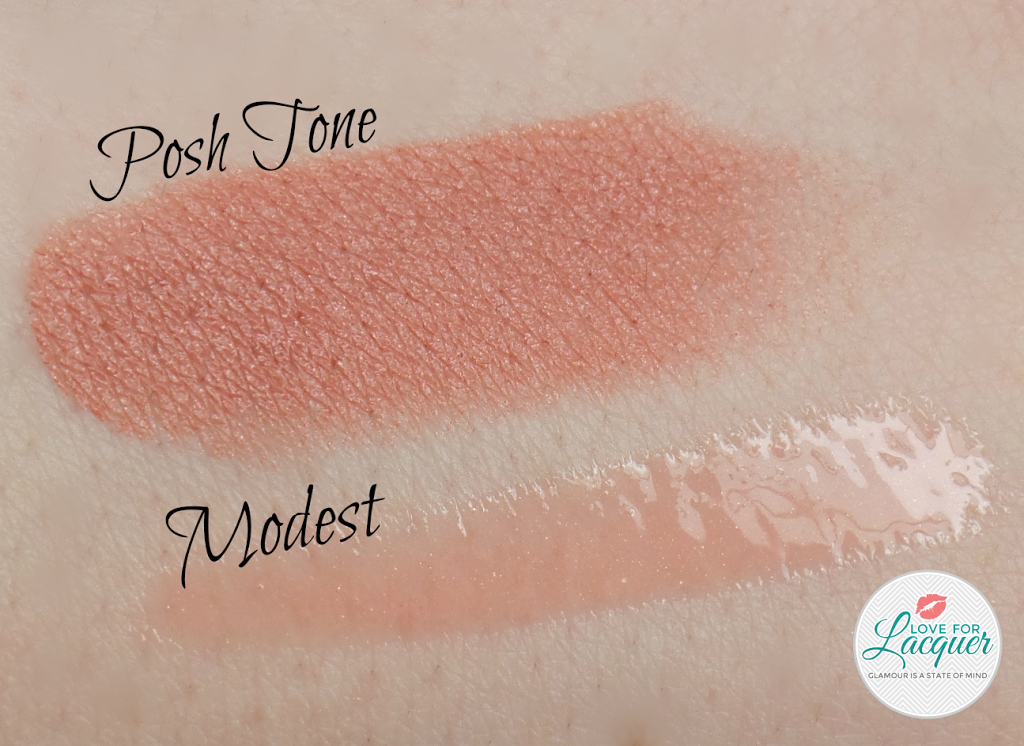 The quad is definitely my favorite item in the kit. I have never tried MAC's mineralize shadows before and I was BLOWN AWAY by these! Sometimes with special edition kits like these, the shadows are not up to standards and are very dry. These were incredible! And the shades are totally up my alley!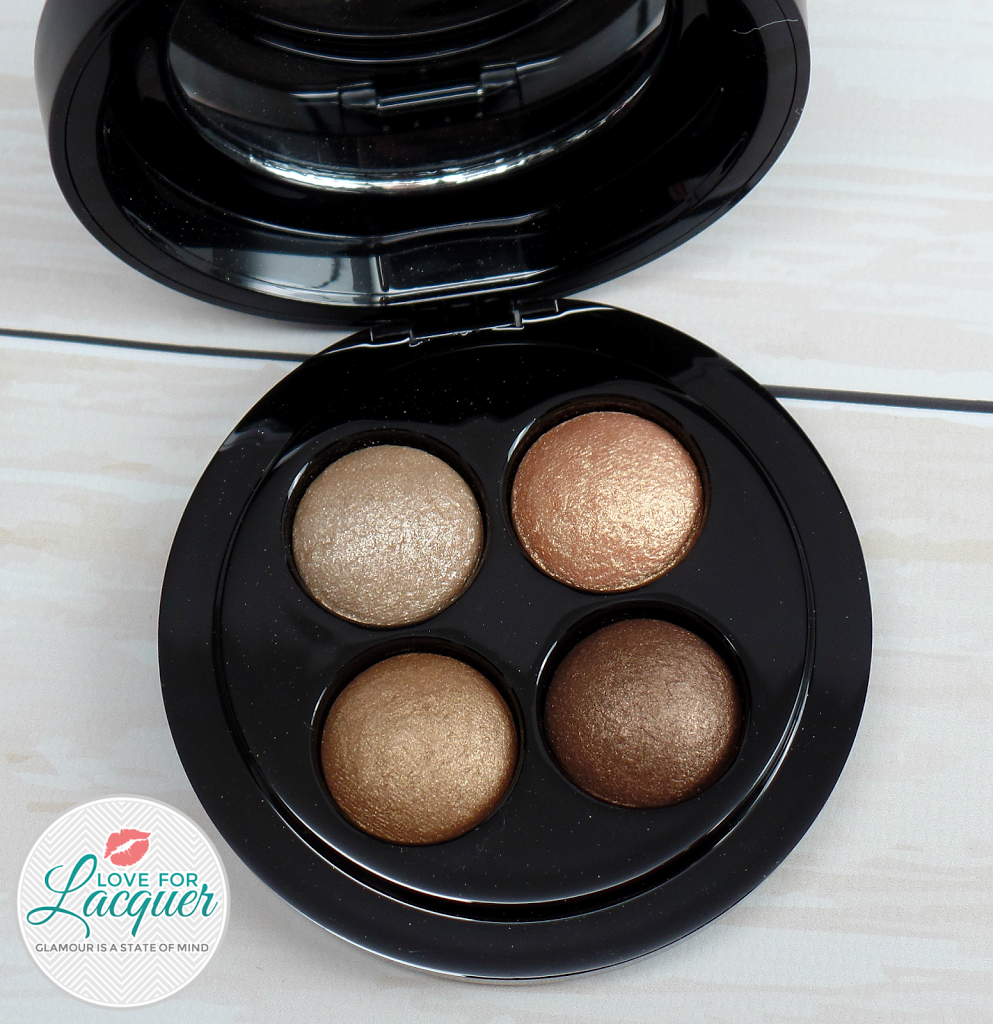 There are no color names on the quad or the website, but they are calling it 'Rarified'
Light Beige, Golden Nude, Golden Olive, Rich Chocolate Brown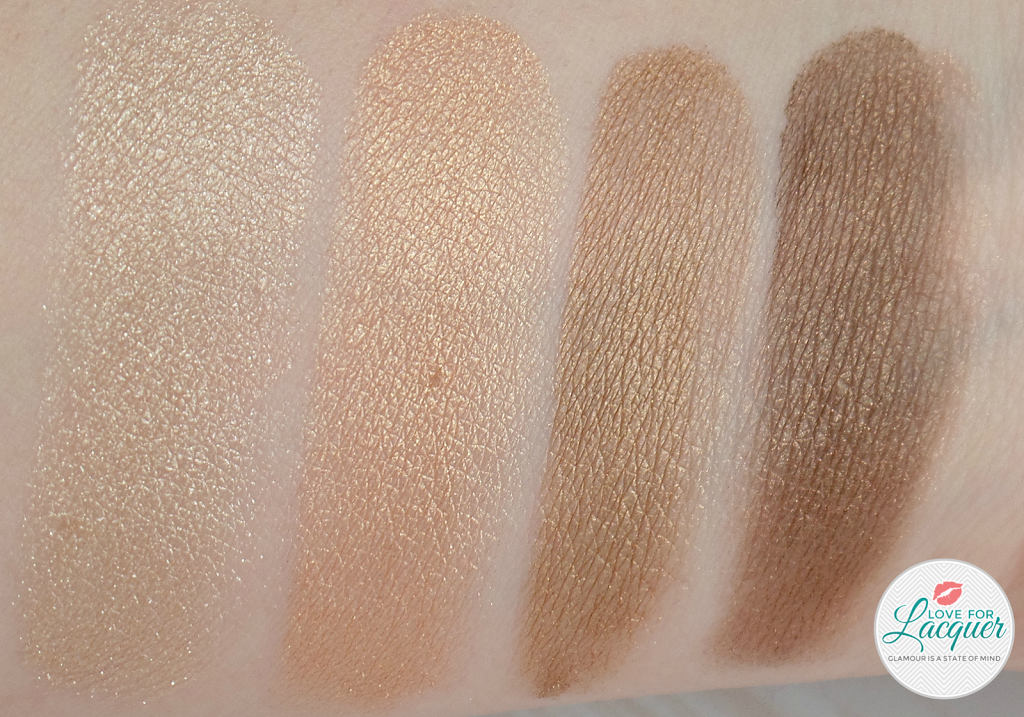 I am absolutely LOVING this kit and think it would be a perfect gift for a MAC lover! All of the items definitely stood up to MAC quality.
What are your thoughts on the Keepsakes Gold Lip & Eye bag? Would you pick this up for a makeup junkie in your life?
Price : $59.50
*Provided for an honest review. All opinions are my own. Post contains affiliate link*