Press Sample
Happy Sunday! Hope you all had a wonderful weekend! Today I have the Holiday 2014 collection from Cupcake Polish. This 6 piece set launches tomorrow at 6pm PST! You are not going to want to miss out on these – They are STUNNING! (I am still working on perfecting my new lighting / camera set up.. so please bear with me!)
Yule Be Missing Me – Royal purple linear holographic. This is an absolutely gorgeous purple. Purple holos are definitely my weakness and this one may just be my all time favorite! Photo below shows two coats.
Deck The Malls – Green holo micro glitter. Such a beautiful festive shade (And how cute is the name?!) This was easy to apply and only needed two coats for full opacity.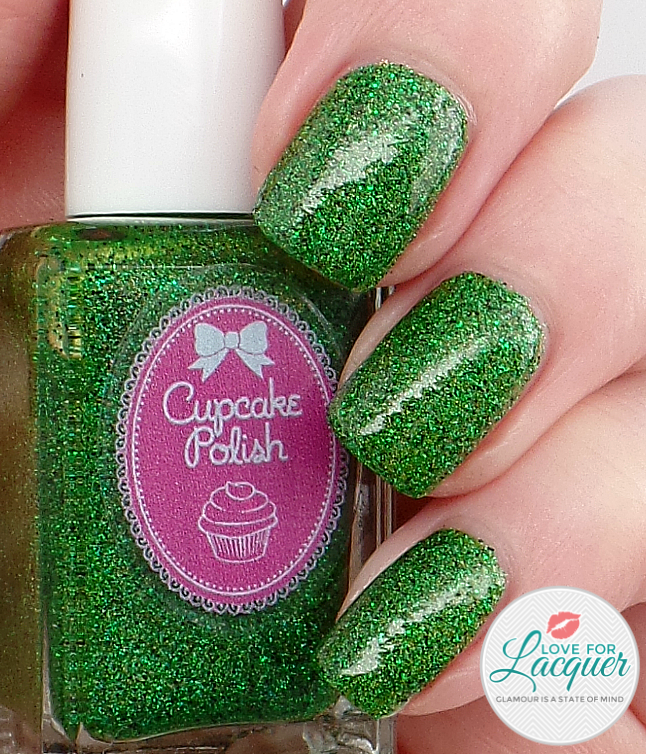 Just Sleighing Around – Cherry red linear holographic. I have had this shade on for a few days now and am going to be so sad when I have to take it off! Photo below shows two coats.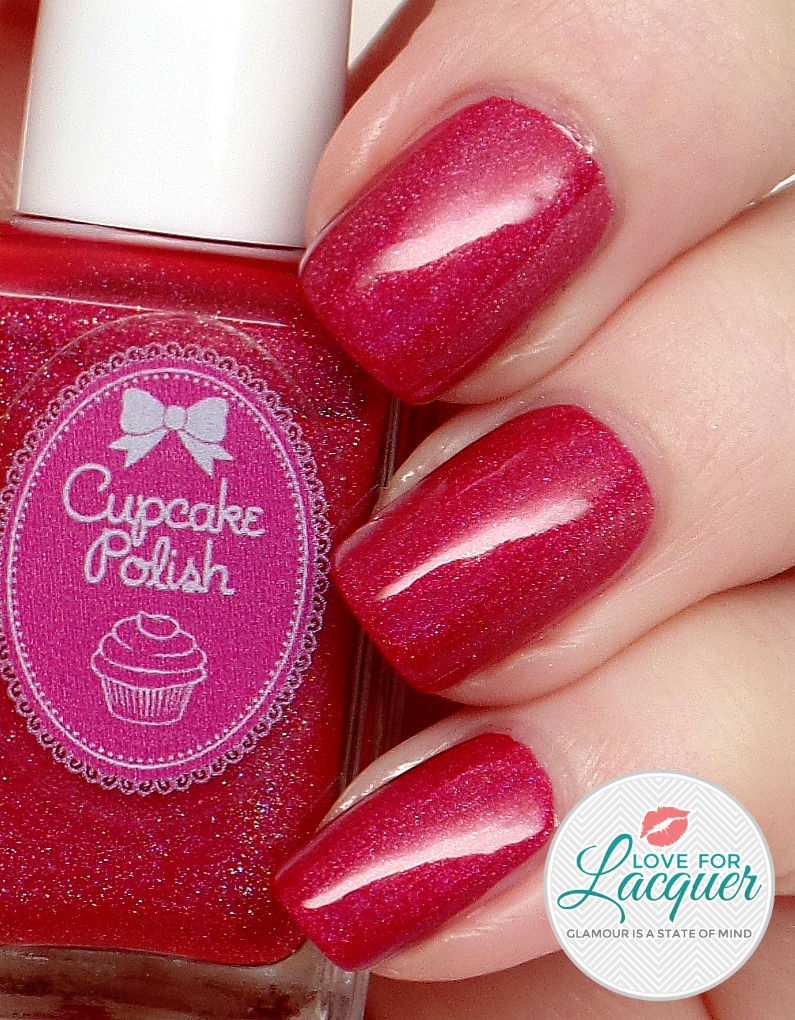 Look Who's Stocking Now – Teal linear holographic with gold shimmer. This shade is just… perfect. Formula was absolutely amazing to work with. Photo below shows two coats.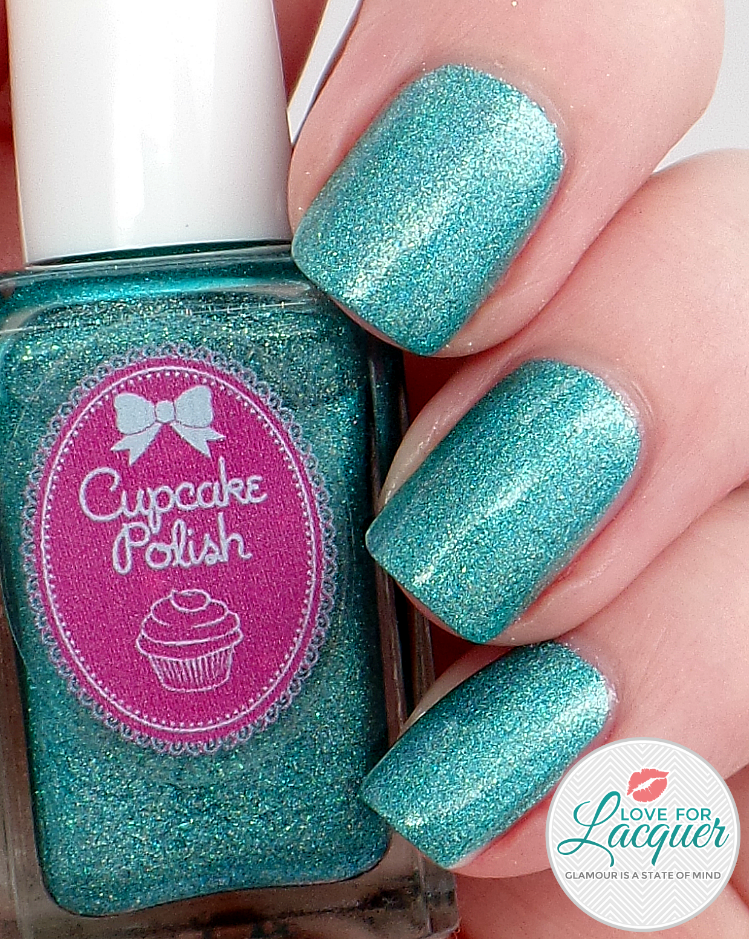 Menorah-Ty Opinion – Cobalt blue linear holographic with gold and blue micro glitters. Another shade that absolutely blew me away. SO beautiful! Photo below shows two coats.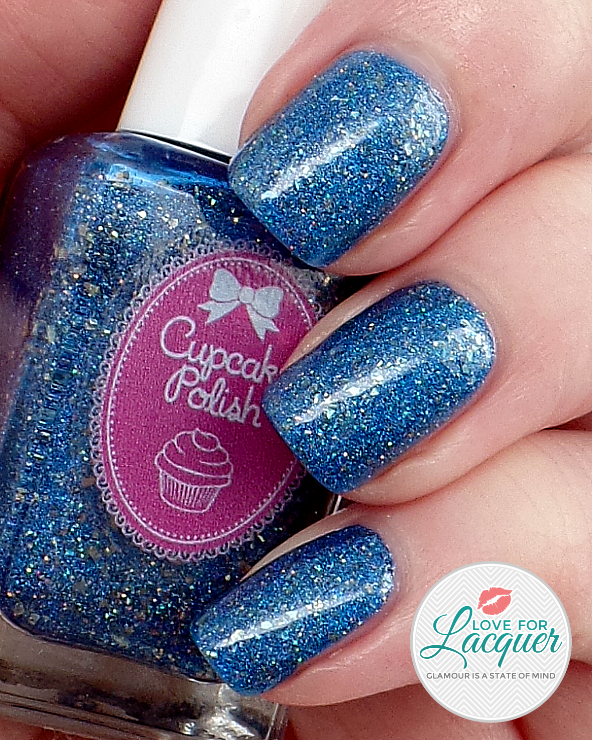 Ornamentary My Dear – Silver / gold linear holo with gold flakies & shimmer. I have no words. This one doesn't look like much in the bottle, but once you apply it to your nails.. you are going to faint. Photo below shows two coats.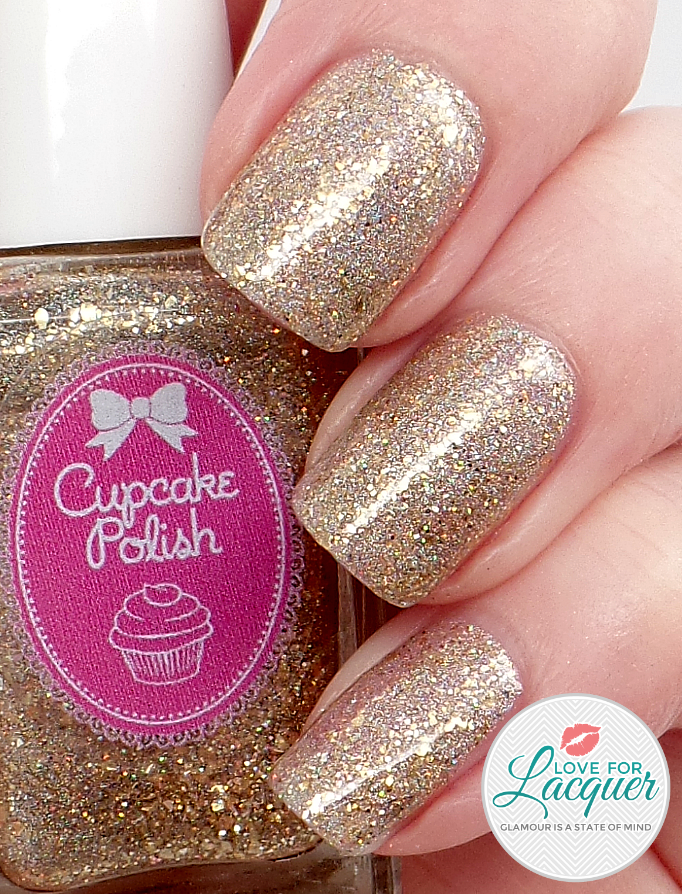 This was my first time working with and using Cupcake Polish and I am HOOKED. I had no formula issues whatsoever with any of them and am blown away by how amazing these shades are. I highly recommend grabbing this collection tomorrow before it sells out (Because I KNOW it will!)
Have you tried Cupcake Polish? Will you be snagging anything from the Holiday collection?
Price : $13
*Provided for an honest review. All opinions are my own*