This post is in partnership with buybuy BABY. All opinions here are my own.
Creating a baby registry is an exciting feeling, but can also be overwhelming too! Especially if you're a new mom or a mom who hasn't had a newborn baby around in YEARS (Like me!) There have been so upgraded gadgets for babies over the years that I knew I was going to need some help.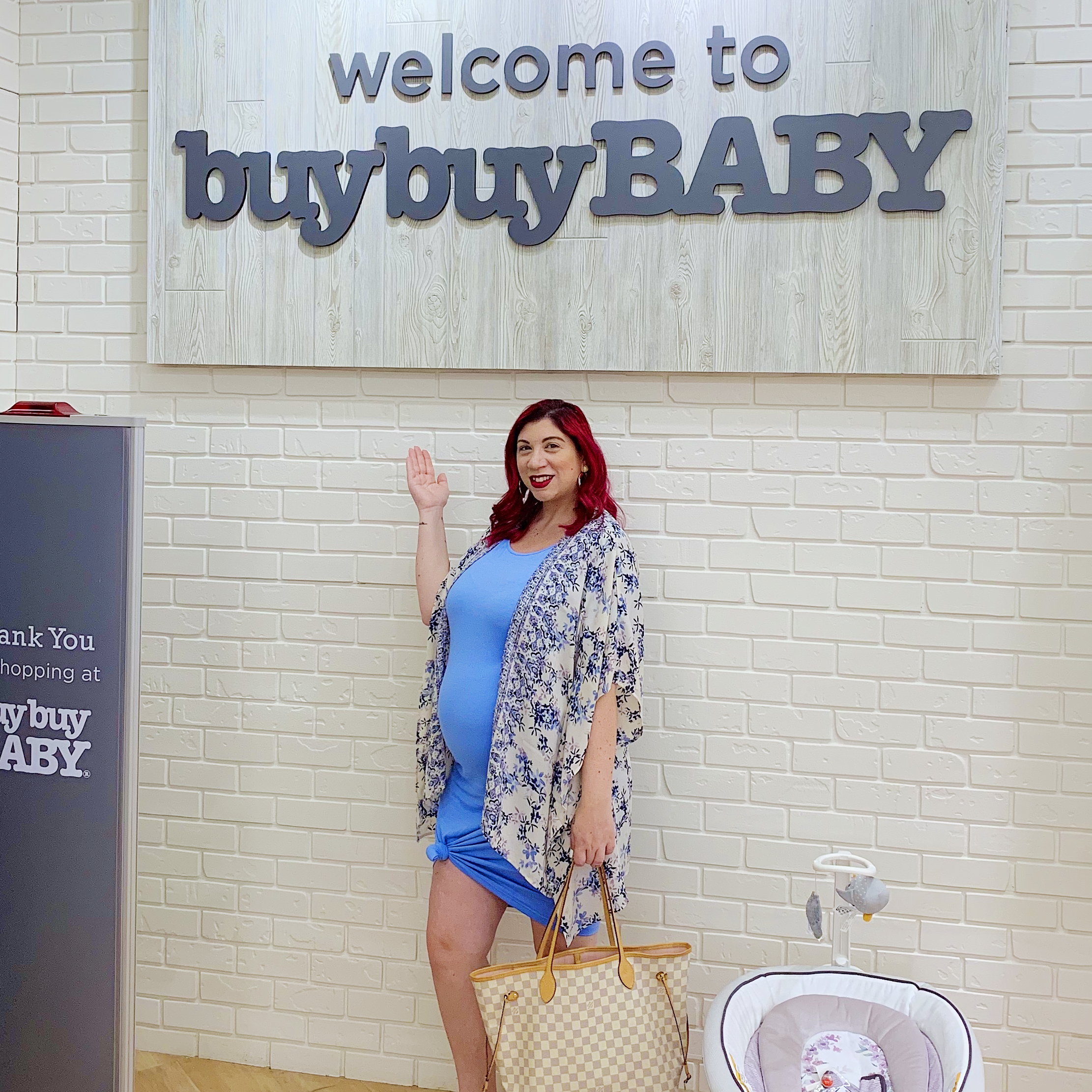 One thing I knew for sure is I wanted to set up and create our registry for Baby S with buybuy BABY. I am basically starting from scratch this pregnancy as it's been 9 years since I had Rylan. I knew it would be a huge help if I spoke with one of their registry experts to get the scoop on the products we needed and why.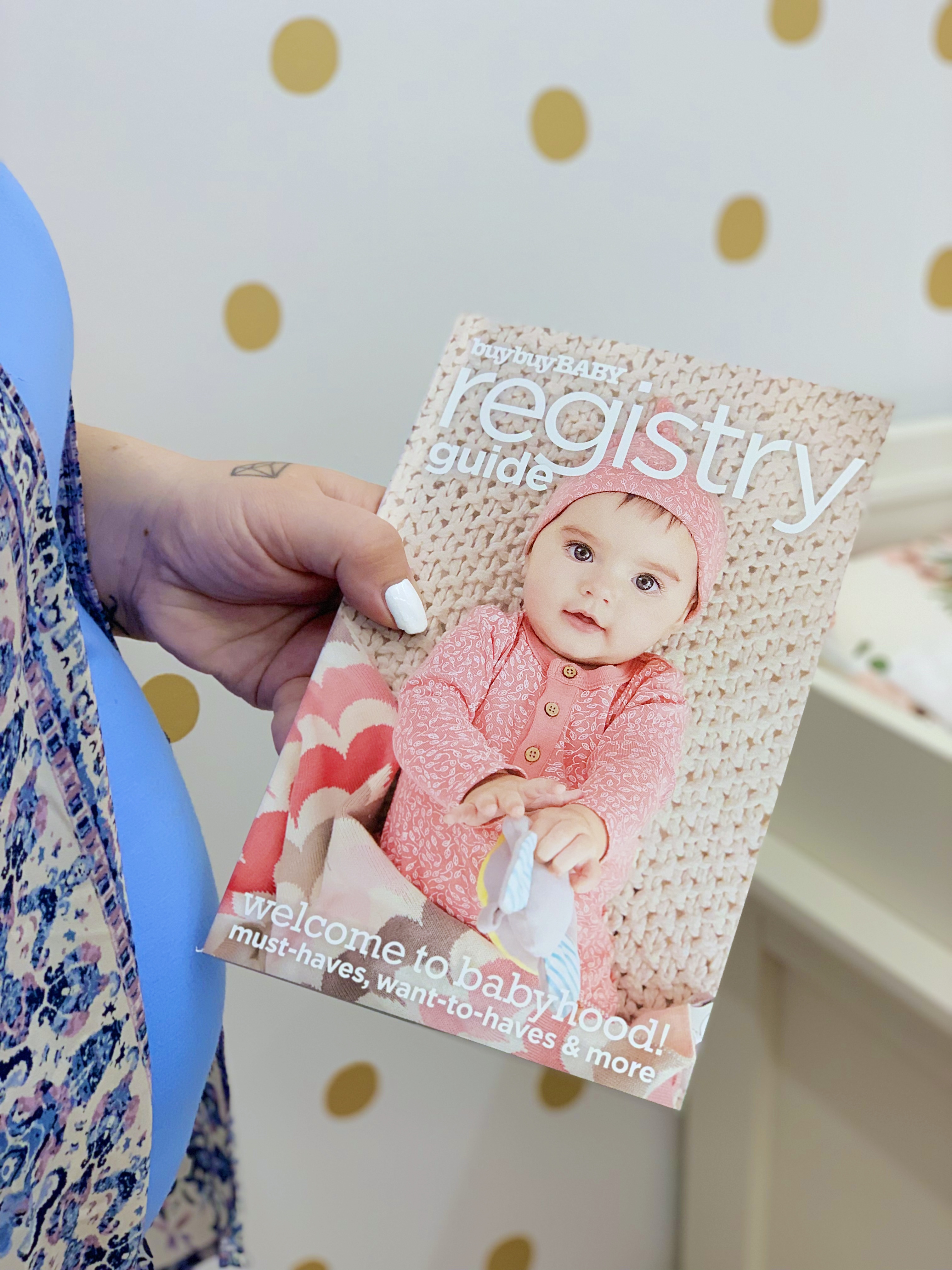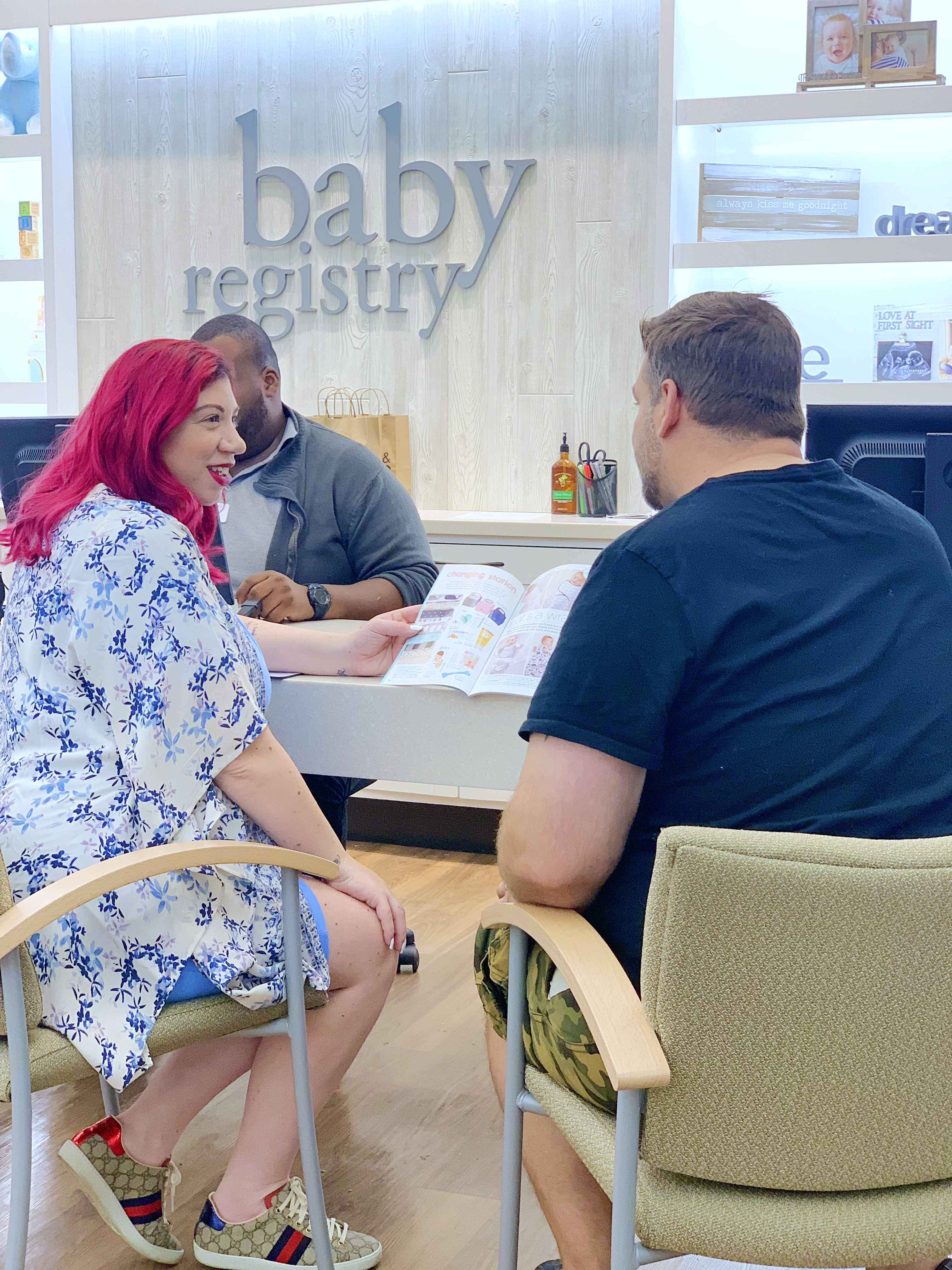 One of the best parts about creating your registry with buybuy BABY is their 'Quick Pick' lists. These lists were incredibly helpful as they are carefully curated by experts so you can easily begin adding all the necessities to your registry. They also offer fun perks such as a free goody bag and a 15% completion discount.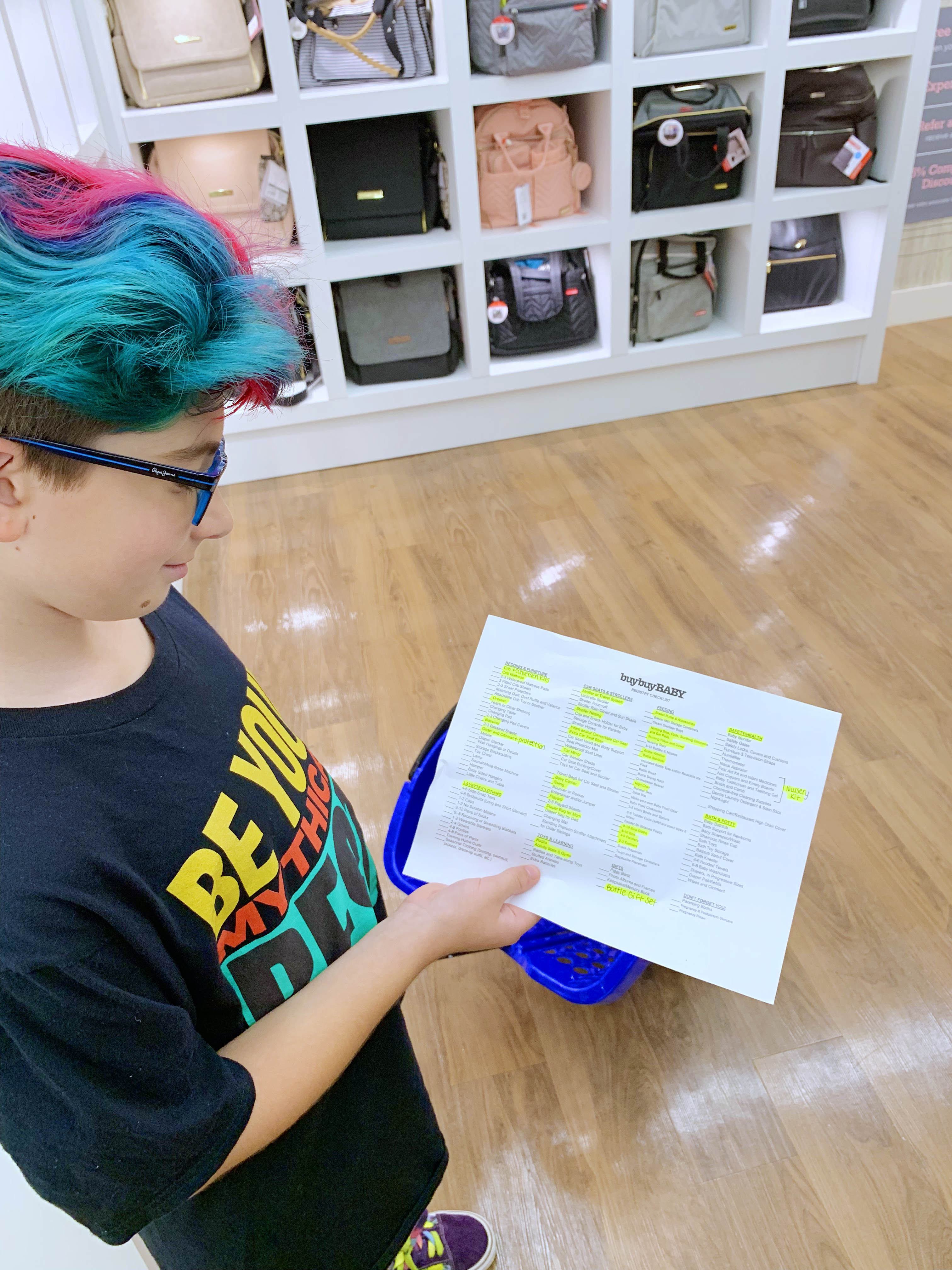 As soon as we head everything set up, it was time to get started! I swear there is something so powerful when you're handed a scanning device haha! We began with the diaper bags and moved our way through the aisles in a little over an hour.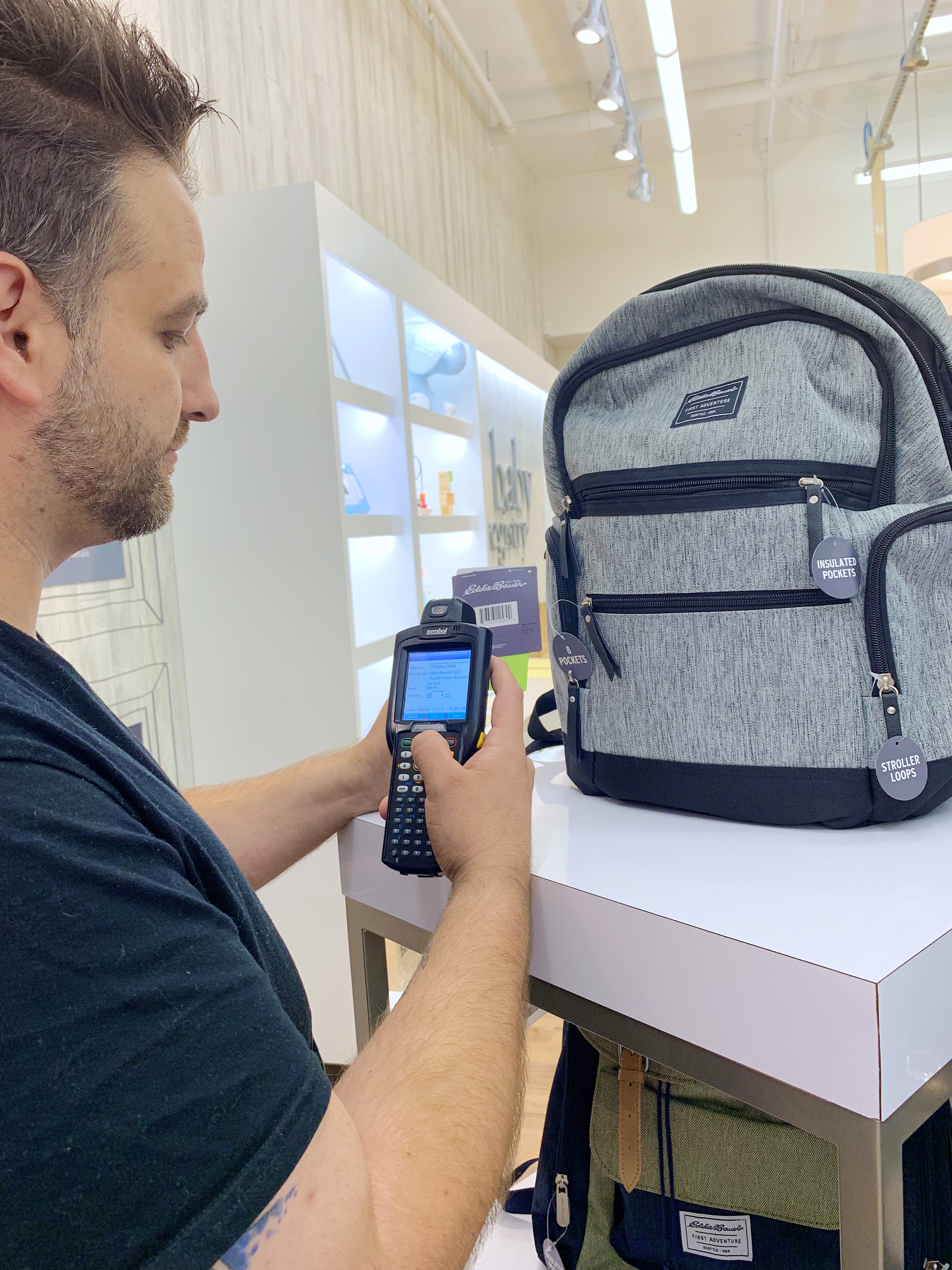 I have been doing research for months on the products I wanted to register for which definitely made our shopping trip easier as well. The staff at buybuy BABY was incredibly helpful and made sure we found everything we had been looking for.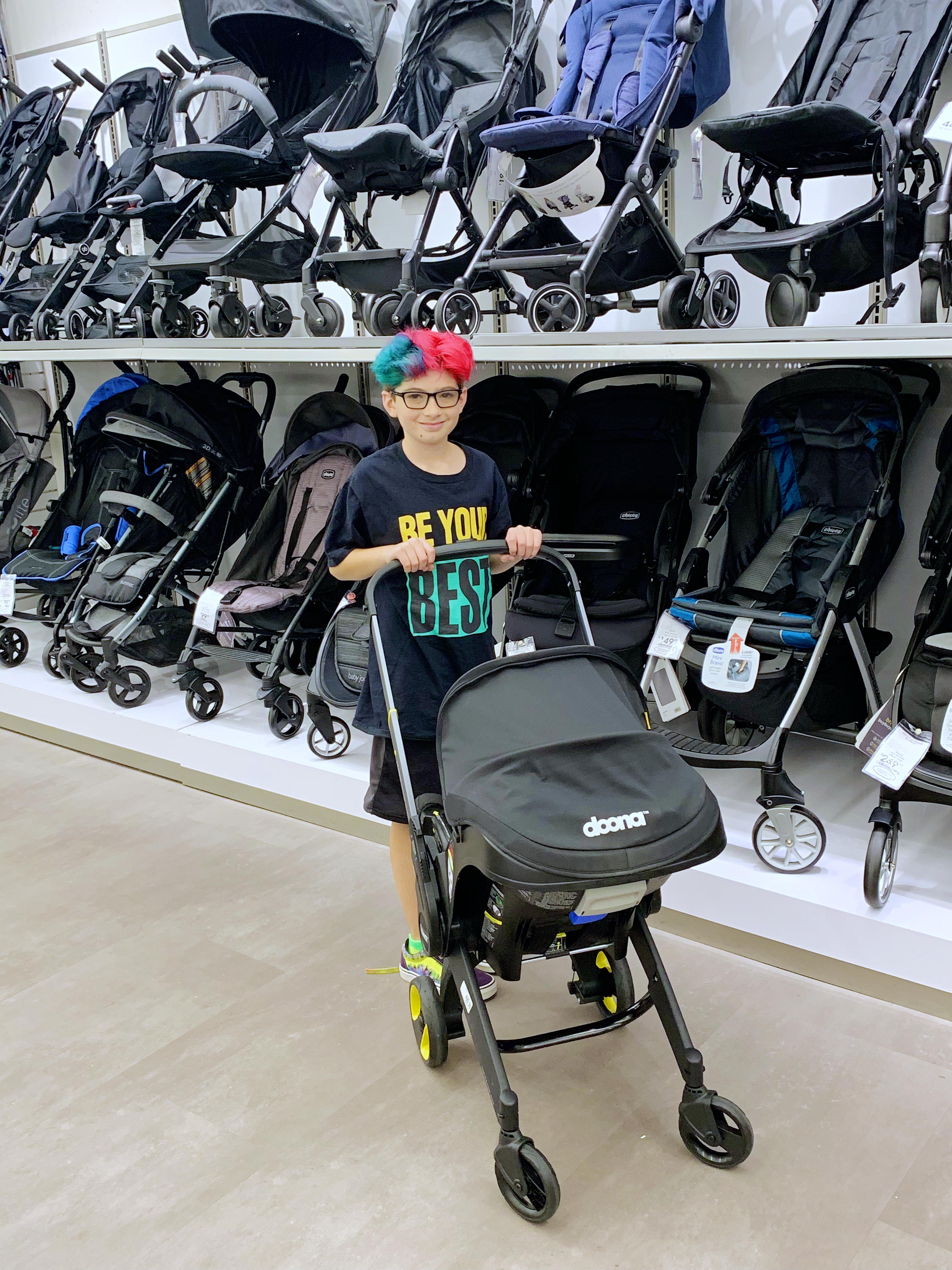 We knew exactly which stroller we wanted to go with and that was the Doona. I have heard incredible reviews on it and I loved how compact and functional it was. The staff showed us how easy it was to work and we were hooked.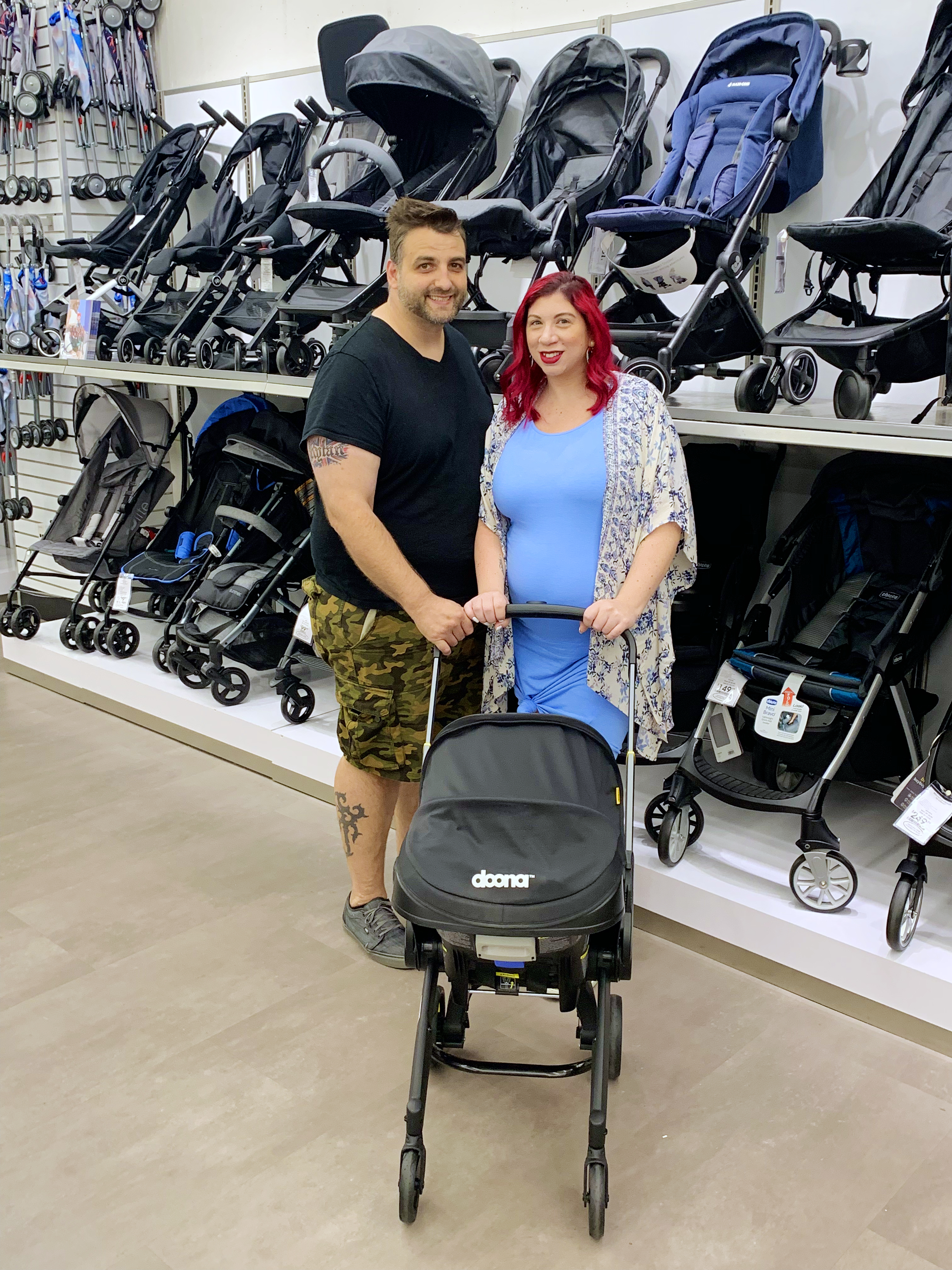 From swings to bassinets to pacifiers and bottles – buybuy BABY has it ALL! We absolutely love the Mamaroo4 & Halo Bassinet (It comes in pink!) so those were a must-have to add to our registry.
Rylan even had fun picking out books for his new sister!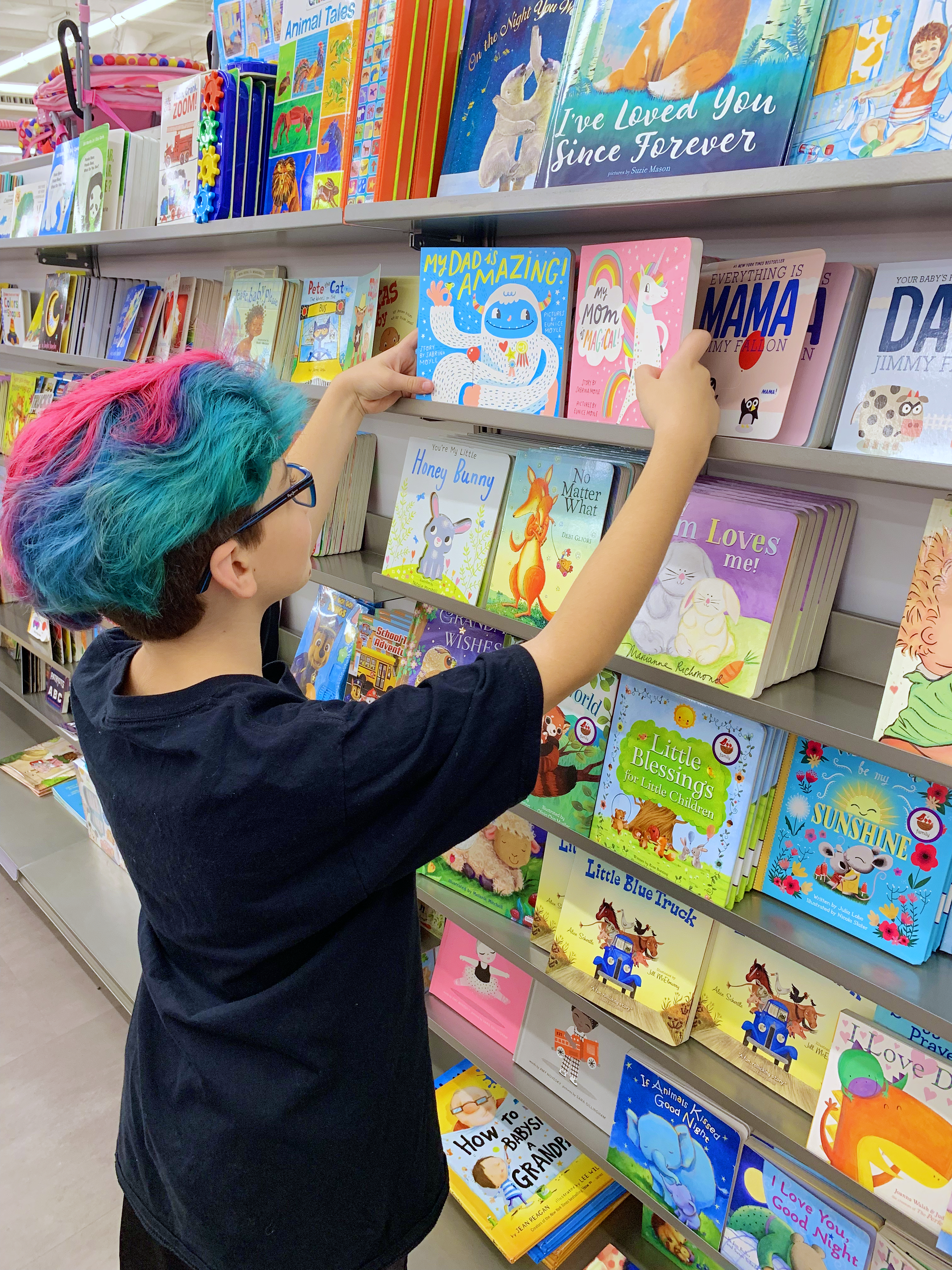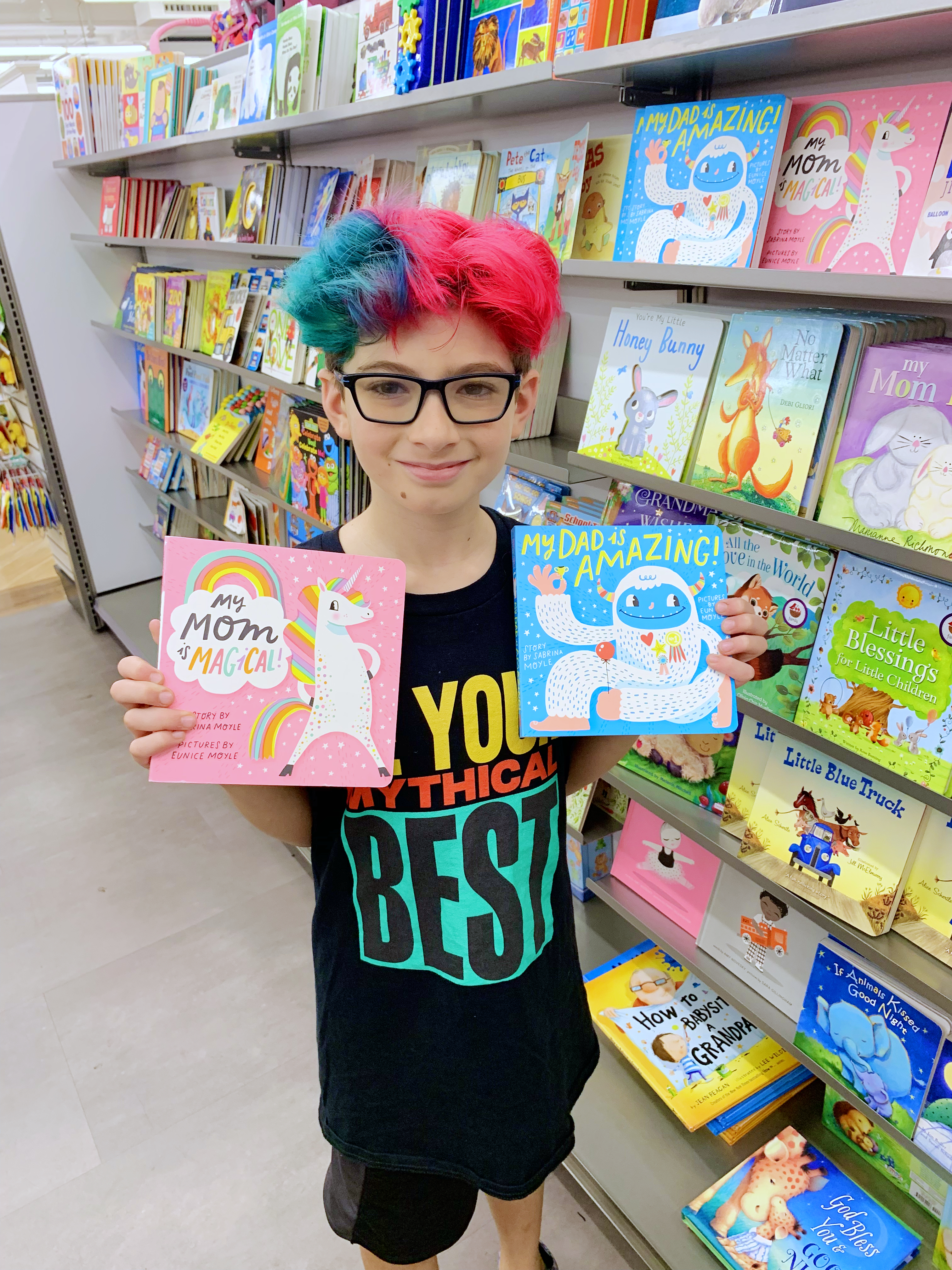 I love that they have a registry analyzer so you are able to balance your registry at a variety of prices. It's such an easy way for your loved ones to find the perfect gift!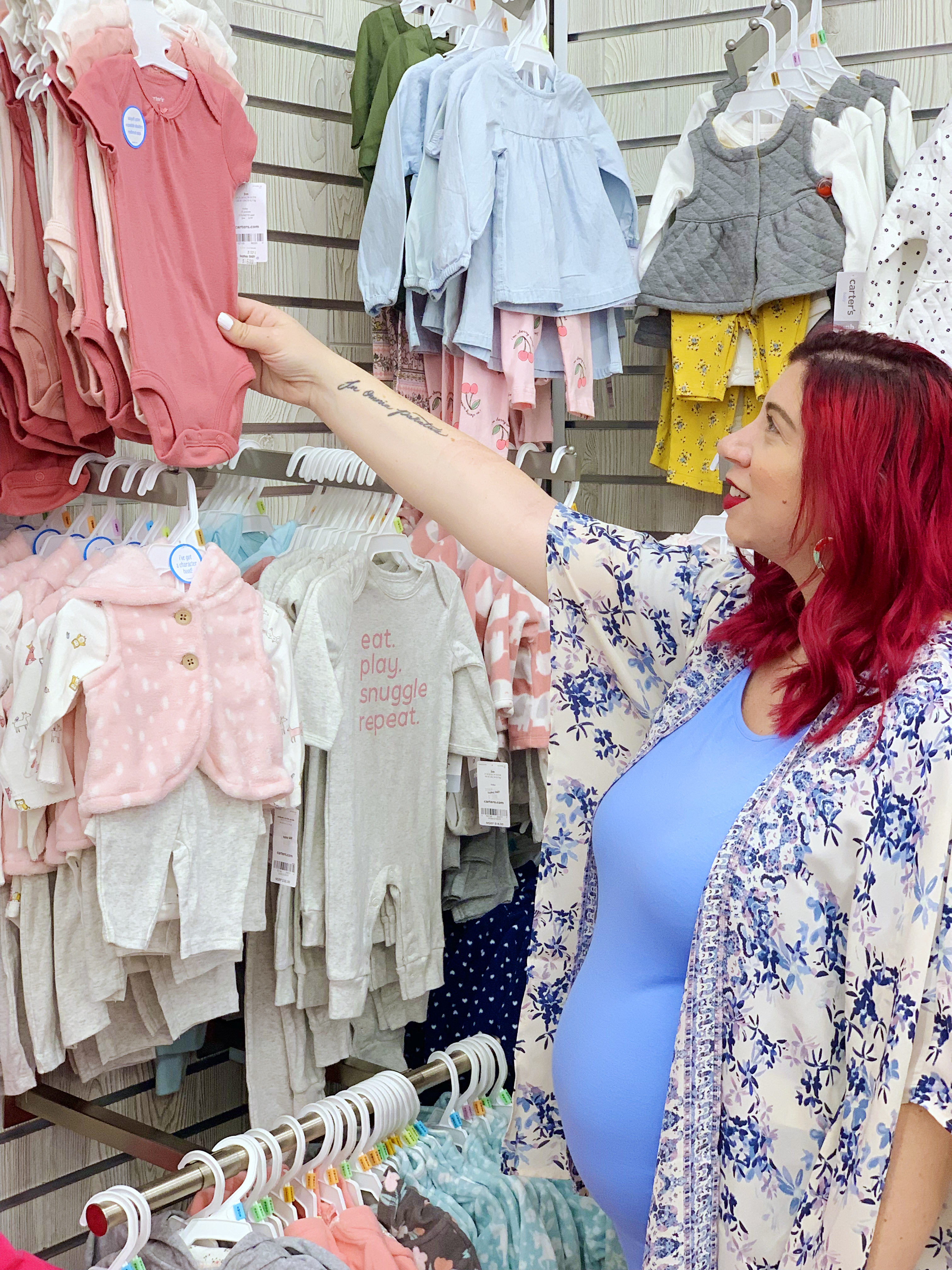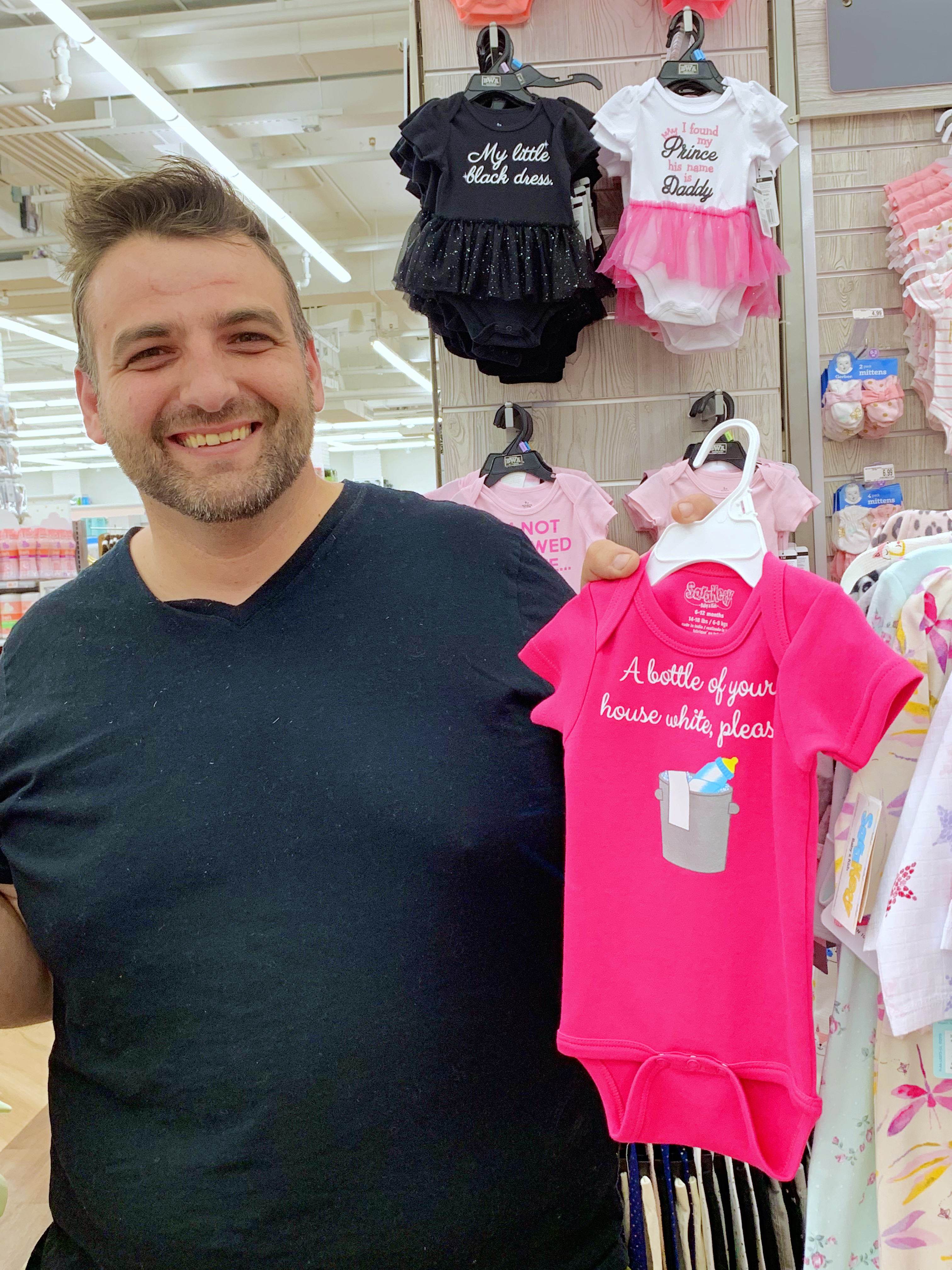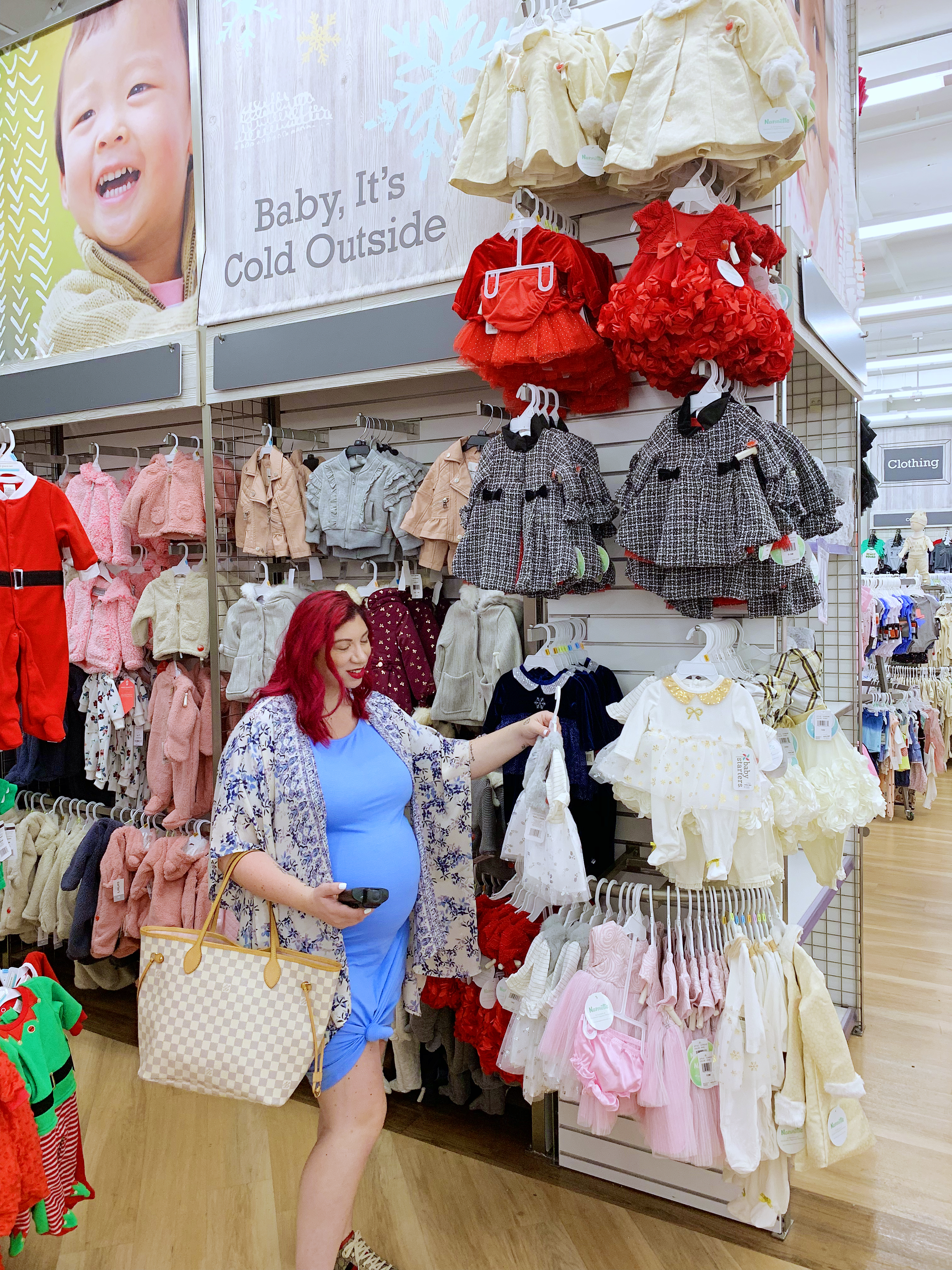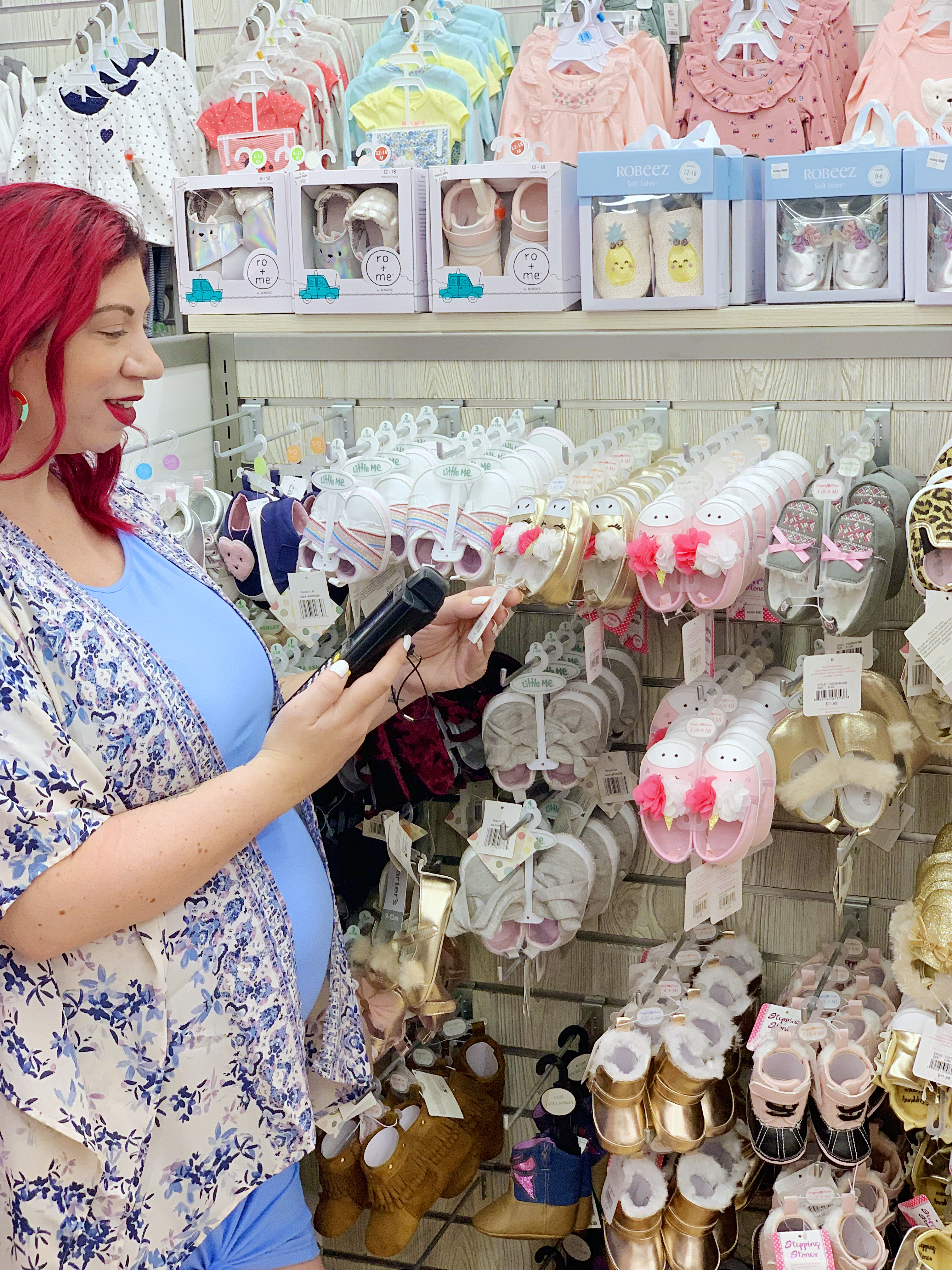 The most dangerous part of registering for me was the clothing section! I wanted to register for every pair of shoes and leopard print outfit in there!
Because our store is a bit far away, I made sure to download the buybuy BABY app so we could keep track of our registry and add things while we were on the go. They also have interactive checklists so you can keep track to see what you are missing. We can easily add or remove items right from our phones and it even tracks who purchased gifts so you can send thank you notes later on. Super convenient!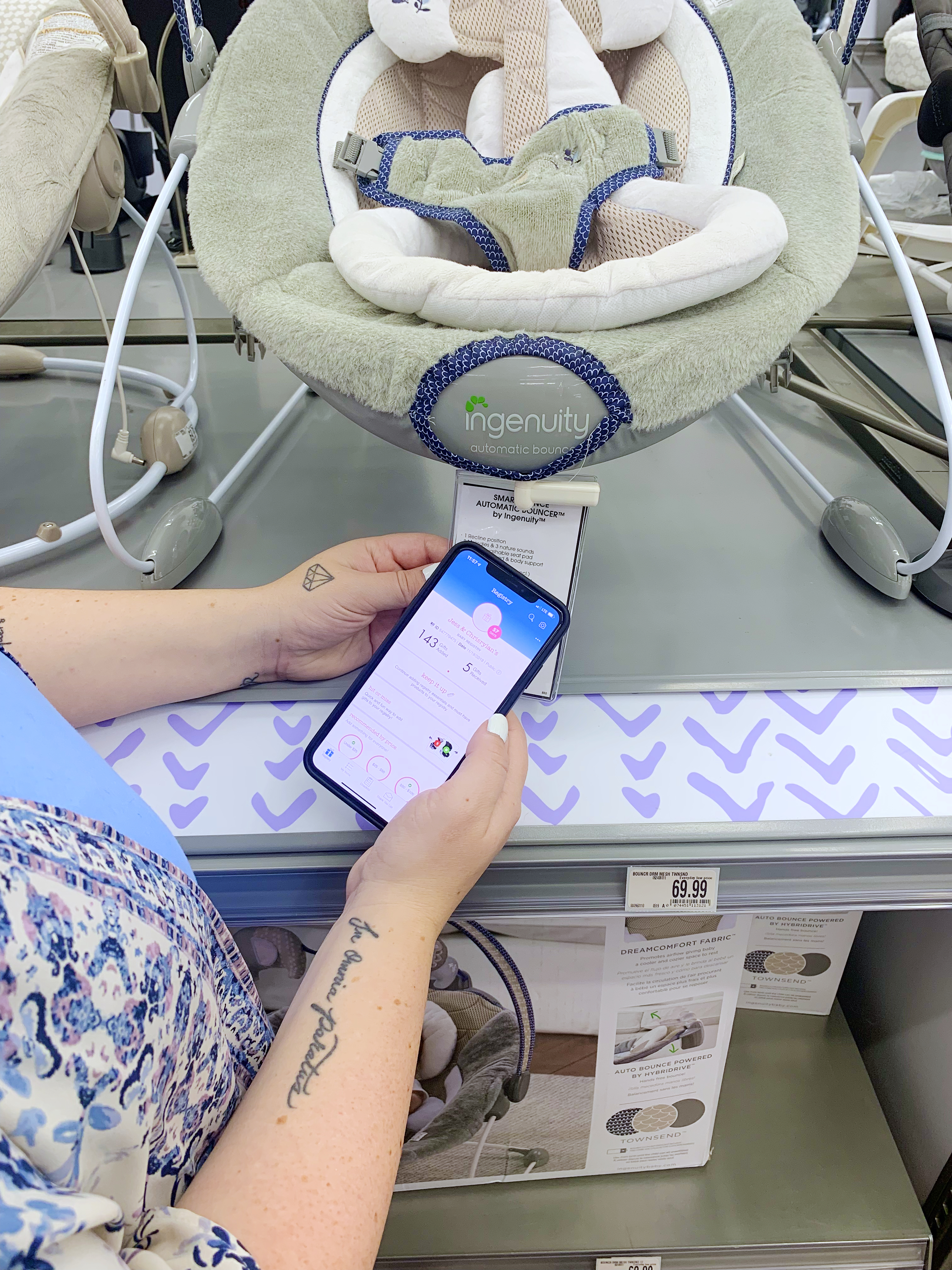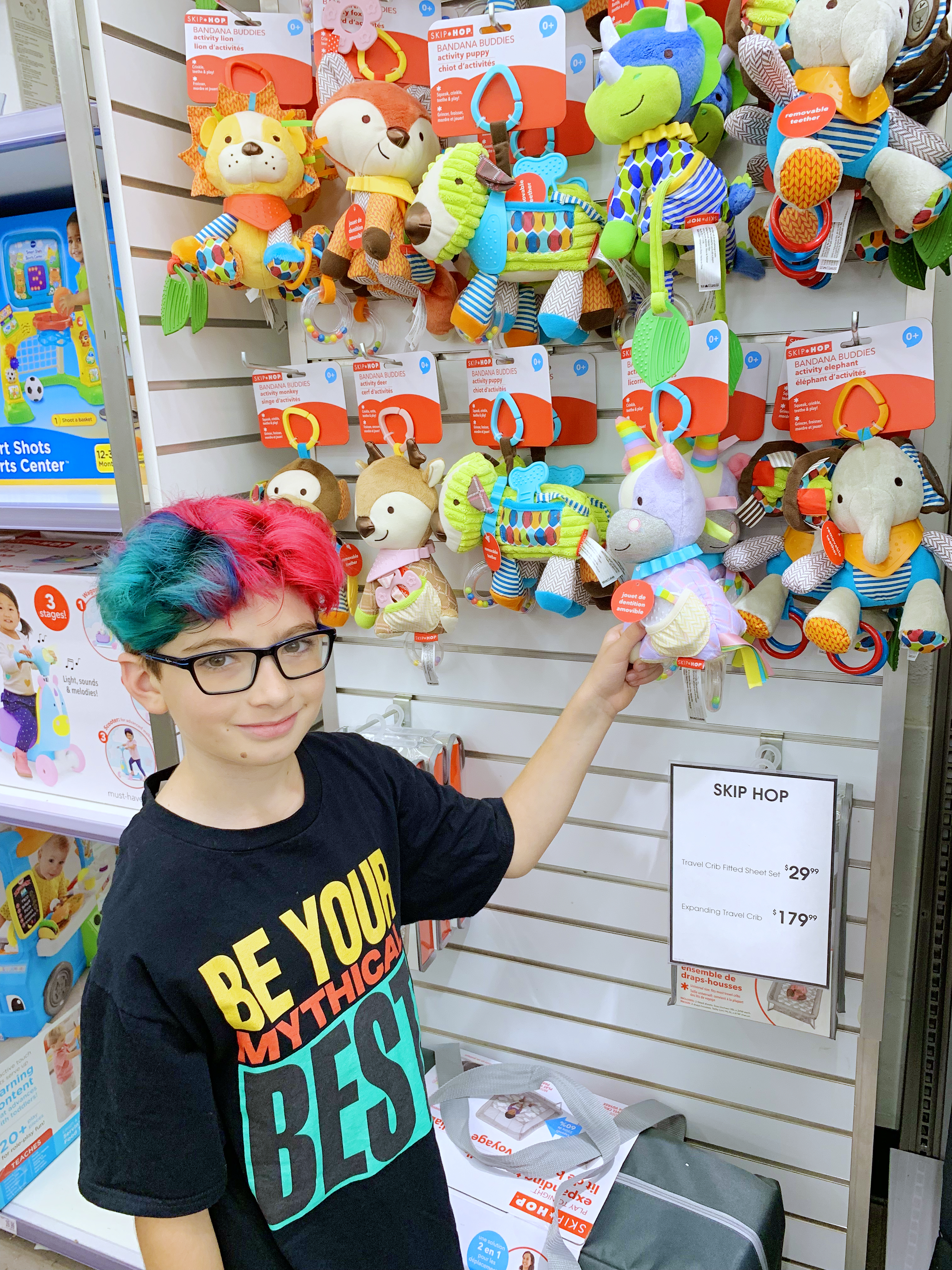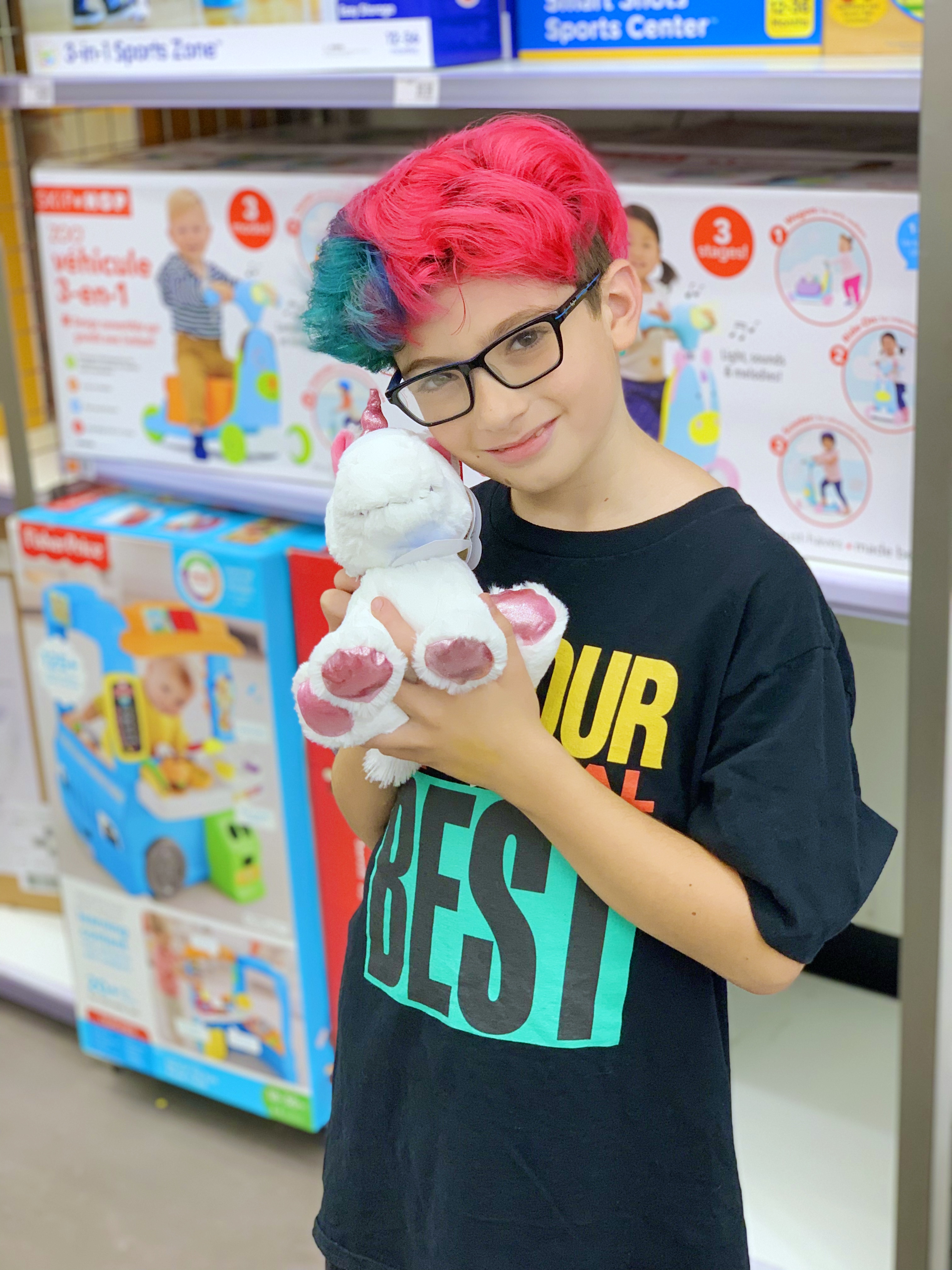 Don't forget the diapers! You can never have too many 😉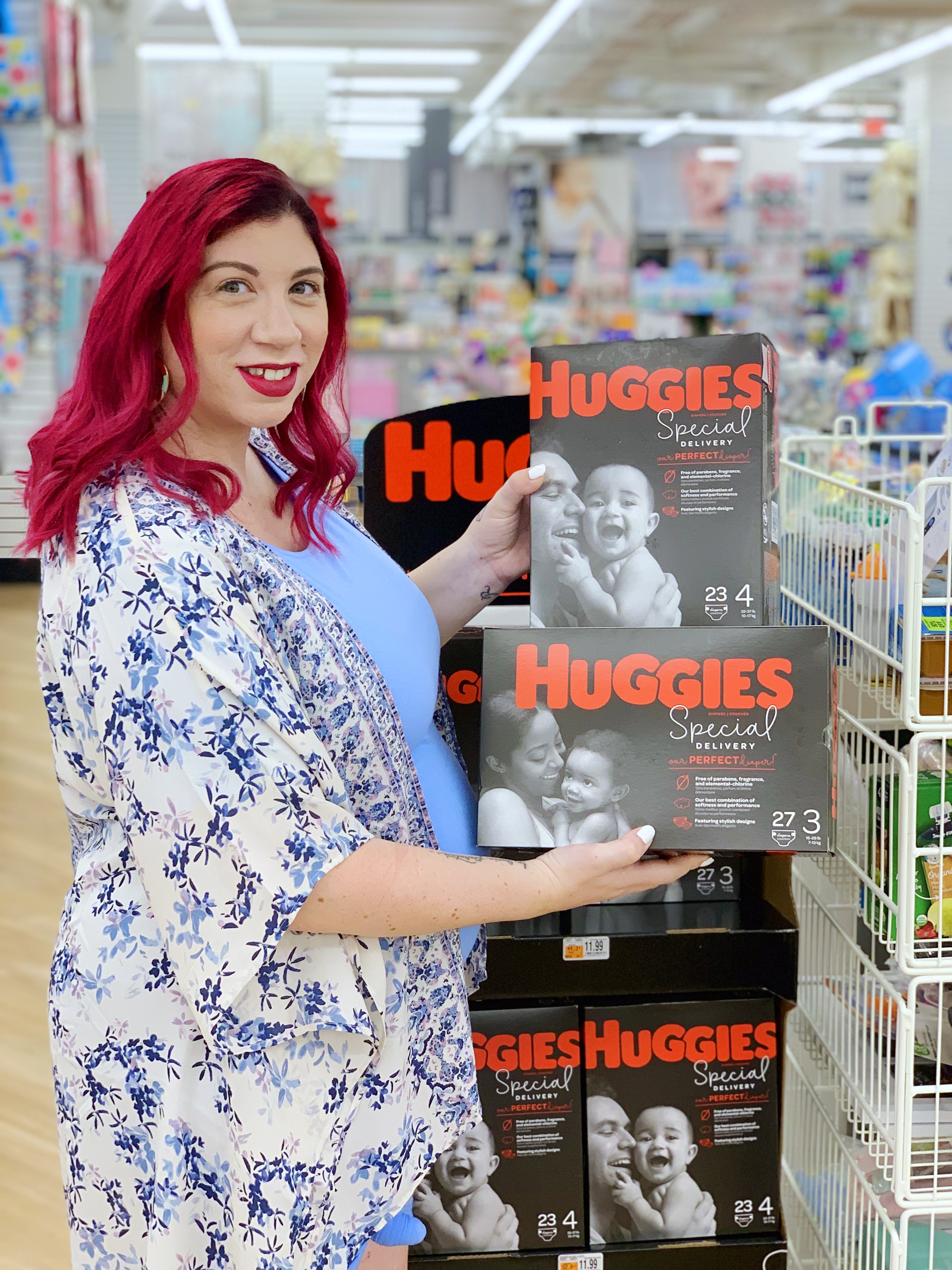 There is no better place to register for your new baby! I am so thrilled with our visit and with how our registry turned out. Check out all buybuy BABY has to offer below:
Free Goody Bag when you register (in-store only)
15% Completion Discount
Free Shipping Rewards
Referral Rewards – For each friend who registers with buybuy BABY,  you'll receive a reward of $25 off a $100 in-store purchase.
Interactive Checklists & Quick Pick Lists
Registry Analyzer
Thank You List
Advice from a registry expert
You can check out our registry HERE