This post is sponsored by Mirum, but opinions expressed are my own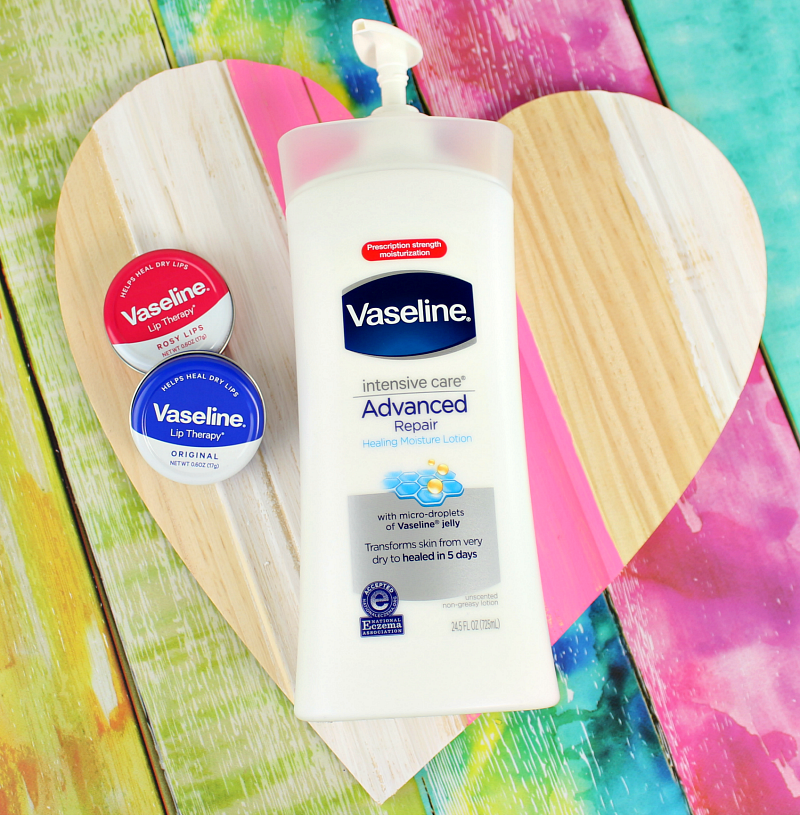 Dry skin can seriously take a toll on your body during the colder months. I know it does for me and especially my son who suffers from eczema. By taking extra care to keep your skin moisturized, you can avoid chapping, itchiness, and cracking with the help of these two go-to products from Vaseline. I always have these in my dry skin arsenal and I have definitely put them to good use this year!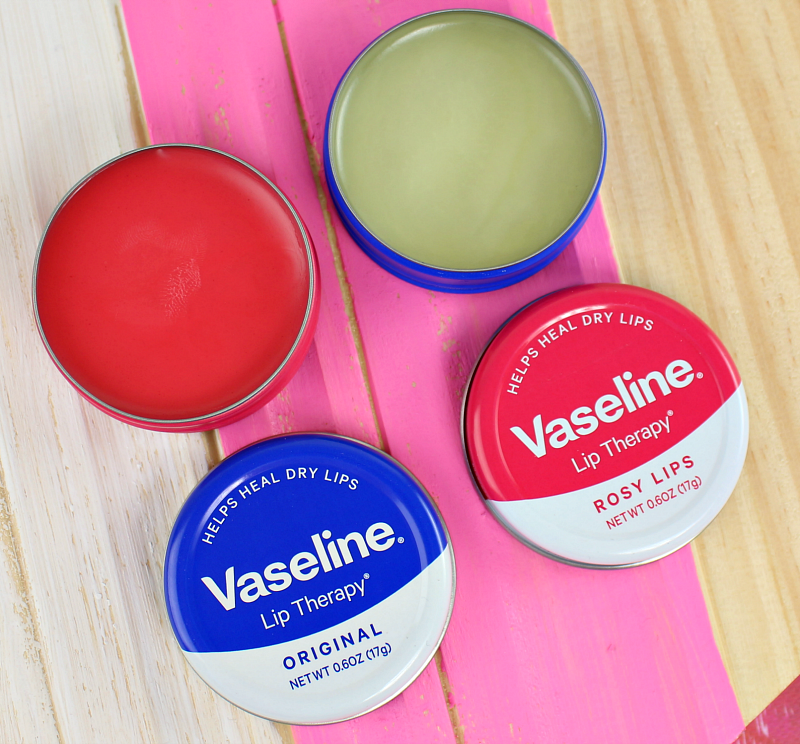 The Vaseline Lip Therapy tins are one of my all-time favorites.  They are MAGICAL. I have one next to my bed, on my desk, in my purse, and in the living room. Name a room in my house and I can guarantee you there is a Lip Therapy tin somewhere in it. My son even carries one in his backpack. His lips get SO chapped in the Winter and this tin has seriously been a lifesaver for him. Did you know that the skin on your lips is thinner than rest of your body? It's true!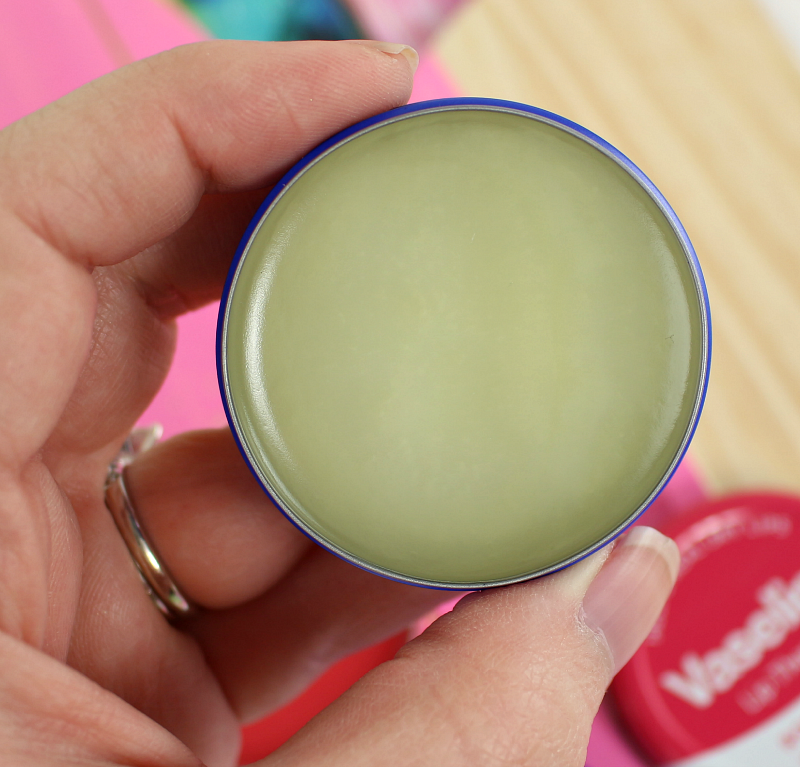 Made with Vaseline® Jelly,  these tins instantly soften and soothe to help repair not just coat – your lip barrier. I'm a personal fan of the Rosy Lips. It gives just the right amount of pink tint to your lips if you are running out the door in a hurry and want to bring some life back into your face.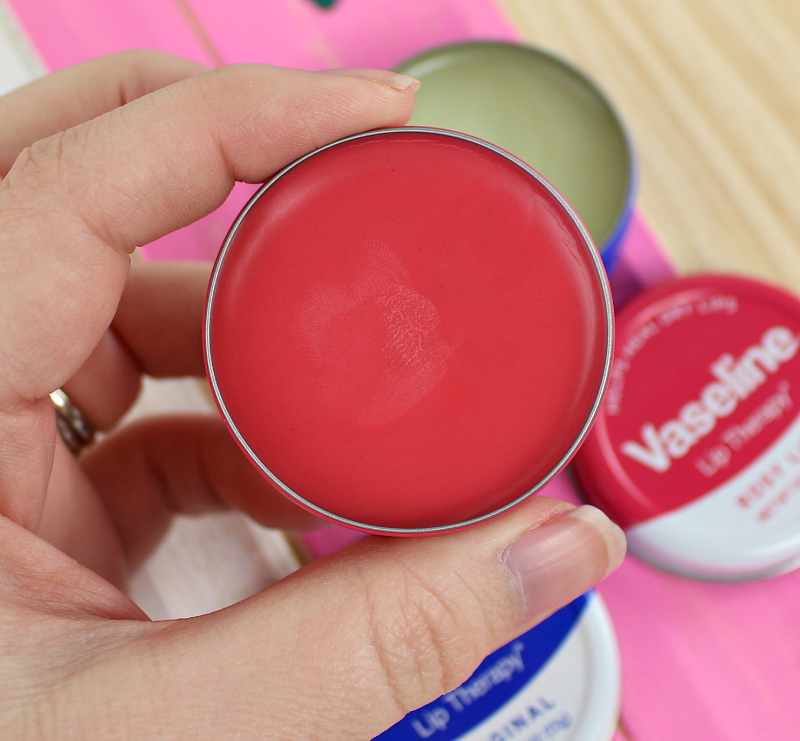 When I want to heal my dry skin after getting out of the shower or bath, I always pull out my Vaseline Intensive Care Advanced Repair Lotion. The fast-healing formula quickly absorbs into the skin without leaving it greasy or sticky. It's amazing for those who have sensitive skin like my son who suffers from eczema and dry patches.  The Advanced Repair Lotion is Clinically proven to moisturize and heal very dry skin in just FIVE days! My son's elbows and knees have never felt smoother – and mine as well! 
Every time I go and stock up on Vaseline Lip Therapy Tins and Lotion, I always make sure to grab my CVS Reusable bag. It holds a TON and is super durable for toting around all my purchases.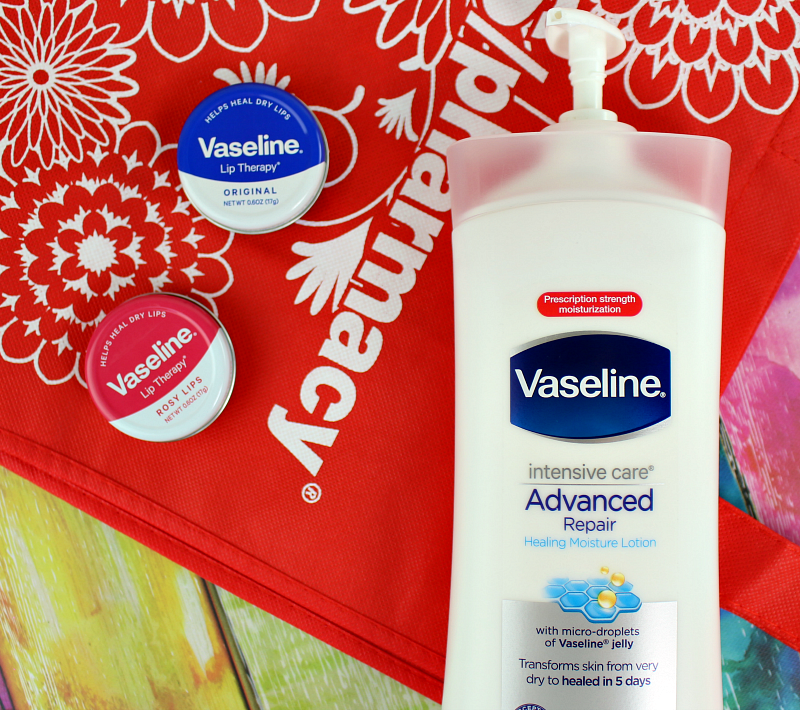 If you want to cure the Winter dry skin blues and transform your dry skin, from now until 2/10/18 at CVS, all Vaseline products are Buy One, Get One 50% off WITH your card. I'll be stocking up on ALL the Vaseline Lip Therapy tins! How about you?